Ahoy, squirts! Quint here with today's Behind the Scenes Pic!
My obsession over Jaws had led me to believe that I knew every story and teeny tiny factoid about production. Then I received a proof copy of Matt Taylor's JAWS: MEMORIES FROM MARTHA'S VINEYARD and was instantly shamed at my arrogance.
The majority of the book is told from the point of view of the islanders as Jaws took over their home in the summer of '74 and is filled to the brim with never-before-seen photographs, insight and stories about the production. I've read Carl Gottlieb's THE JAWS LOG (thrice) and Edith Blake's Making of the Movie Jaws and there's stuff in here that threw me for a loop.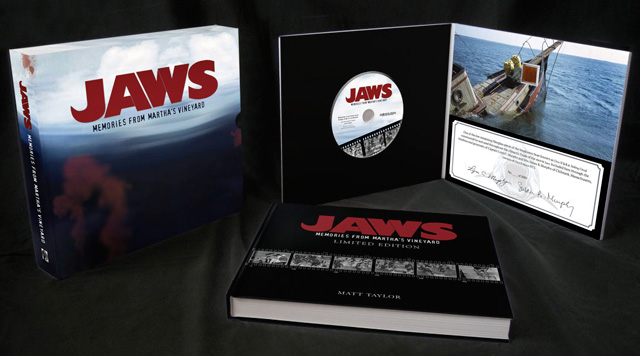 I'll have a full review closer to release, but the lovely folks behind the book have agreed to let me run a contest.
The contest is going to be similar to my last Behind the Scenes Pic of the Day contest I ran, giving away a copy of JW Rinzler's Making of The Empire Strikes Back in that I want you to email me the best Behind the Scenes pic you can find (from any movie or TV show) to this address with the subject line Three Tons of BTS! and your mailing address in the body of the email. The contest, as far as I know, is open worldwide.
If you scan your image from a book or magazine please accredit the origin in the body of the email. I'll be picking the most badass image, with an eye towards rarity and clarity of the image. You can send multiple images, but break 'em up a bit so each email is under a few megs as to avoid bounce-backs.
I have two copies of the book to give away, but one is already spoken for. I'm giving it to reader Pat Barnett who has sent an incredible amount of fantastic BTS images that have been gracing this column for the last month. So, keep that in mind… those regular providers of pics are definitely appreciated and, from time to time, rewarded!
However the big winner of this contest will get the Limited Collector's Edition book, which is hardcover instead of soft, limited to 1000 numbered copies and comes with a DVD of 8mm home video of the production shot by islander Carol Fligor and a piece of the Orca II (aka the sinking Orca) which was left on the island post production!
The limited edition retails for $250 and the regular edition is $59.99 (both can be ordered here if you don't want to chance the contest). Pre-orders are open now and the book ships June 20th.
So, get to emailing. Dig through your stunt-man Uncle's old pics, browse your personal collection… do what you gotta do and get me some sweet behind the scenes pictures! You have from right now until noon CST Monday, May 30th to get me your submission. The winner will be chosen immediately and the winning BTS pic will be featured here.
Speaking of featured here, the Jaws: Memories From Martha's Vineyard folks have given me four never before seen photos from the book to post along with this contest. Check them out and realize the below is just the tip of the iceberg of what's featured in their fantastic book.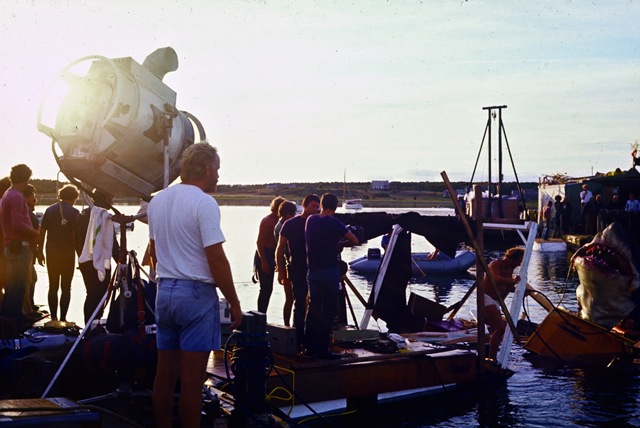 Photographs © 1974 Jackie Baer, © 1972 Charles Blair. Courtesy of Moonrise Media LLC.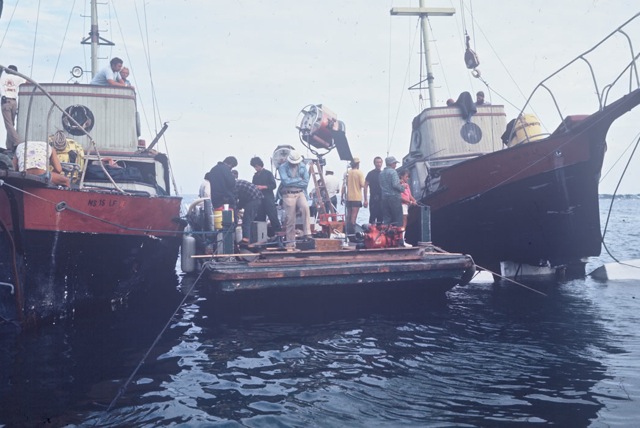 Photographs © 1974 Jackie Baer, © 1972 Charles Blair. Courtesy of Moonrise Media LLC.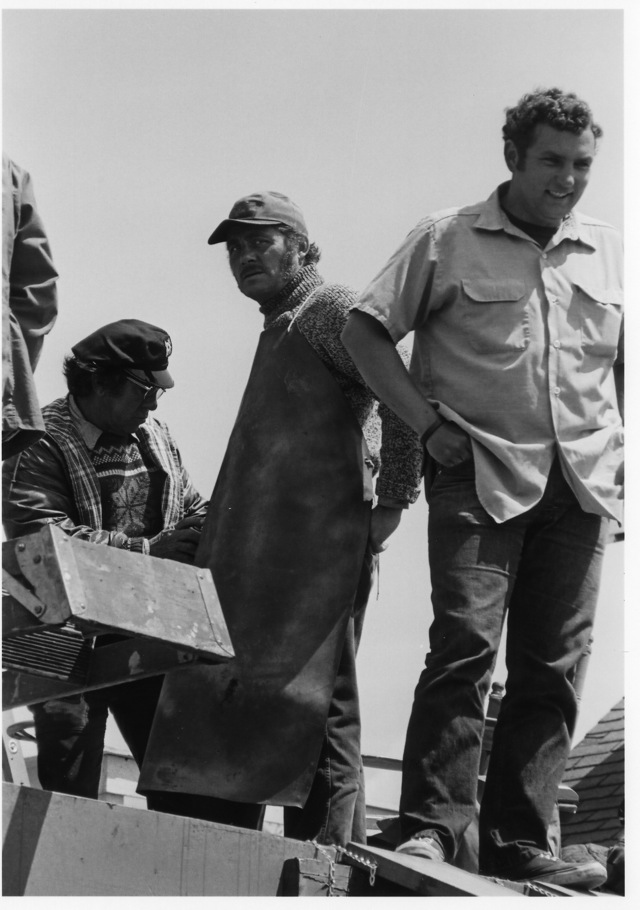 Photographs © 1974 Jackie Baer, © 1972 Charles Blair. Courtesy of Moonrise Media LLC.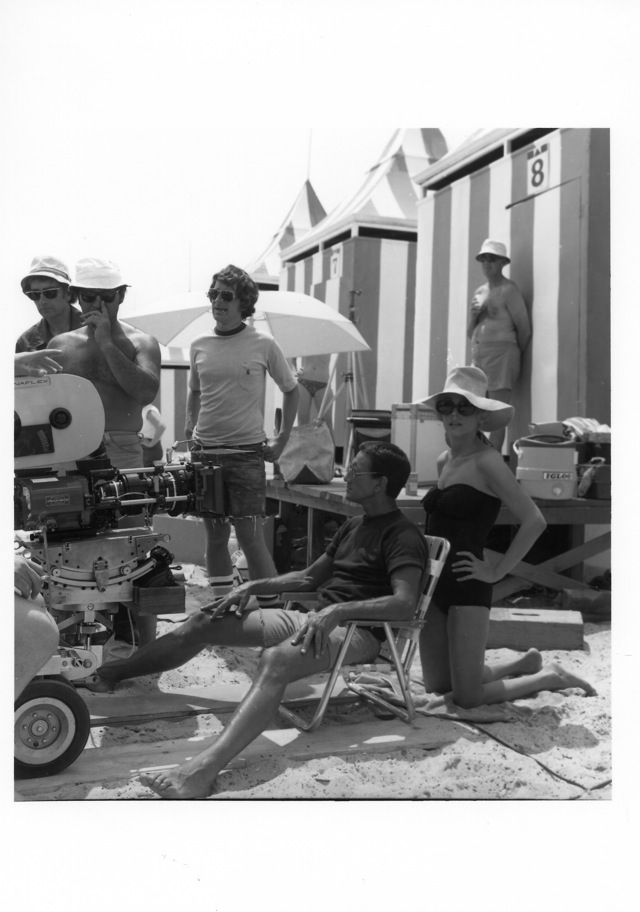 Photographs © 1974 Jackie Baer, © 1972 Charles Blair. Courtesy of Moonrise Media LLC.
Thanks to Jim Beller and Carrie Fyler for all the help in arranging this contest and for putting together such a wonderful and detailed look at the production of my favorite film of all time. For more information on the book visit their website here.
If you have a behind the scenes shot you'd like to submit to this column, you can email me at quint@aintitcool.com.
Tomorrow's behind the scenes pic would like four whole fried chickens and a coke.
-Quint
quint@aintitcool.com
Follow Me On Twitter