Ahoy, squirts! Quint here with today's Behind the Scenes Pic!
Today's photos come from the source… In this case it is Bill S. Preston Esquire himself, Mr. Alex Winter.
Like most children of the '80s the Bill and Ted movies were HUGE for me. In fact, I remember celebrating taking my stepfather's name at the age of 10 with a family outing to see Bill and Ted's Bogus Journey.
Those are two great movies, with Bogus Journey a sequel that has grown in my estimation the more I see it. It's a rare sequel that doesn't just rehash the first, does something different, but captures everything that made the first film so good.
Today we look at two shots from the making of the original Bill and Ted's Excellent Adventure… one of Mr. Winter giving the camera a one-finger salute and the second being the crew shot.
Big thanks to Alex for sending this along (as well as some nice stuff from Freaked, which will make its way to this column sooner than later). Hope you folks like the pictures! Click to embiggen!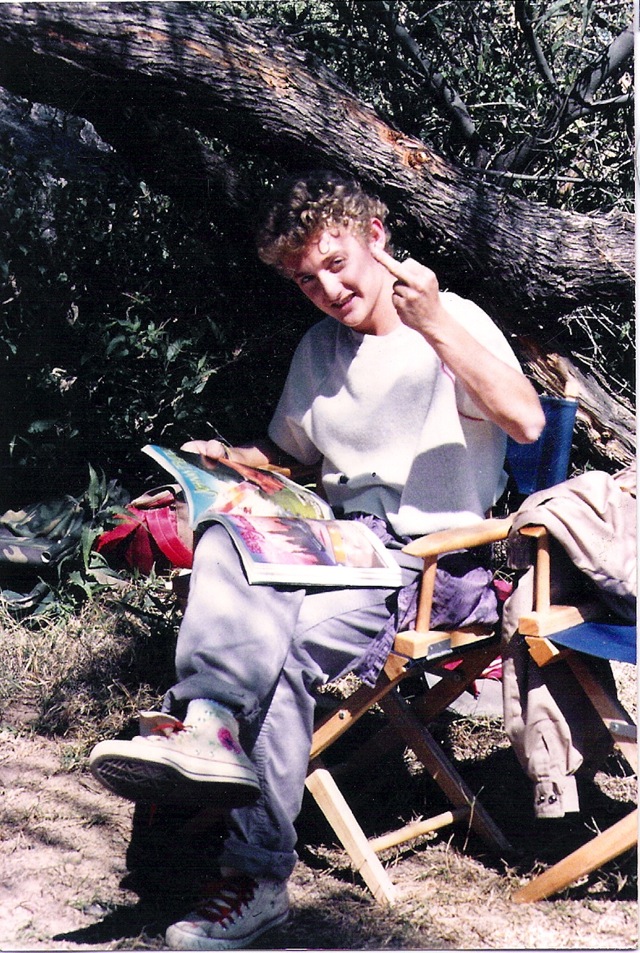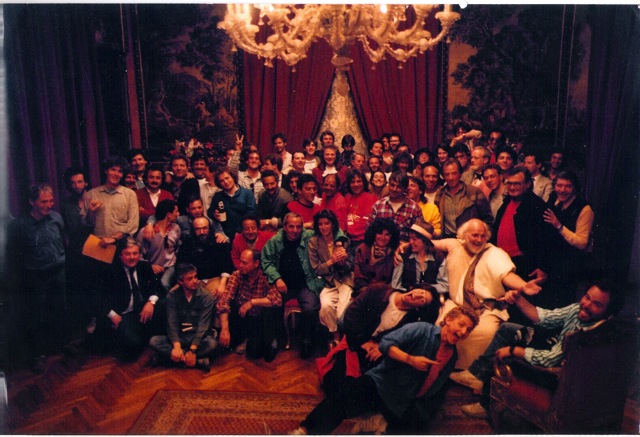 If you have a behind the scenes shot you'd like to submit to this column, you can email me at quint@aintitcool.com.
So… tomorrow's behind the scenes pic is a dog!
-Quint
quint@aintitcool.com
Follow Me On Twitter