Ahoy, squirts! Quint here with today's Behind the Scenes Pic!
So, I fucked up yesterday. Happens a lot, so it shouldn't be that much of a surprise by now, but I was sent a photo of Lee Marvin on a train that was supposedly from Emperor of the North and I took it at face value. I mean, it was Lee Marvin on a train. But some eagle-eyed readers quickly spotted my error and pointed out that the photo was actually from another great Marvin film: The Professionals.
So, my mea culpa is to dig up a really cool set of polaroids taken on the set of Emperor of the North by the grandmother of one of the readers of this very column, Ms. Sharryl Lattion, who was a chauffer on the set.
There are three polaroids, featuring each of the three leads: Lee Marvin, Keith Carradine and Ernest Borgnine, with some of his final fight bloody make-up on.
So, no way I messed up this one (I type as I look around like a mad man, waiting for something to go wrong)! This is without a doubt Emperor of the North.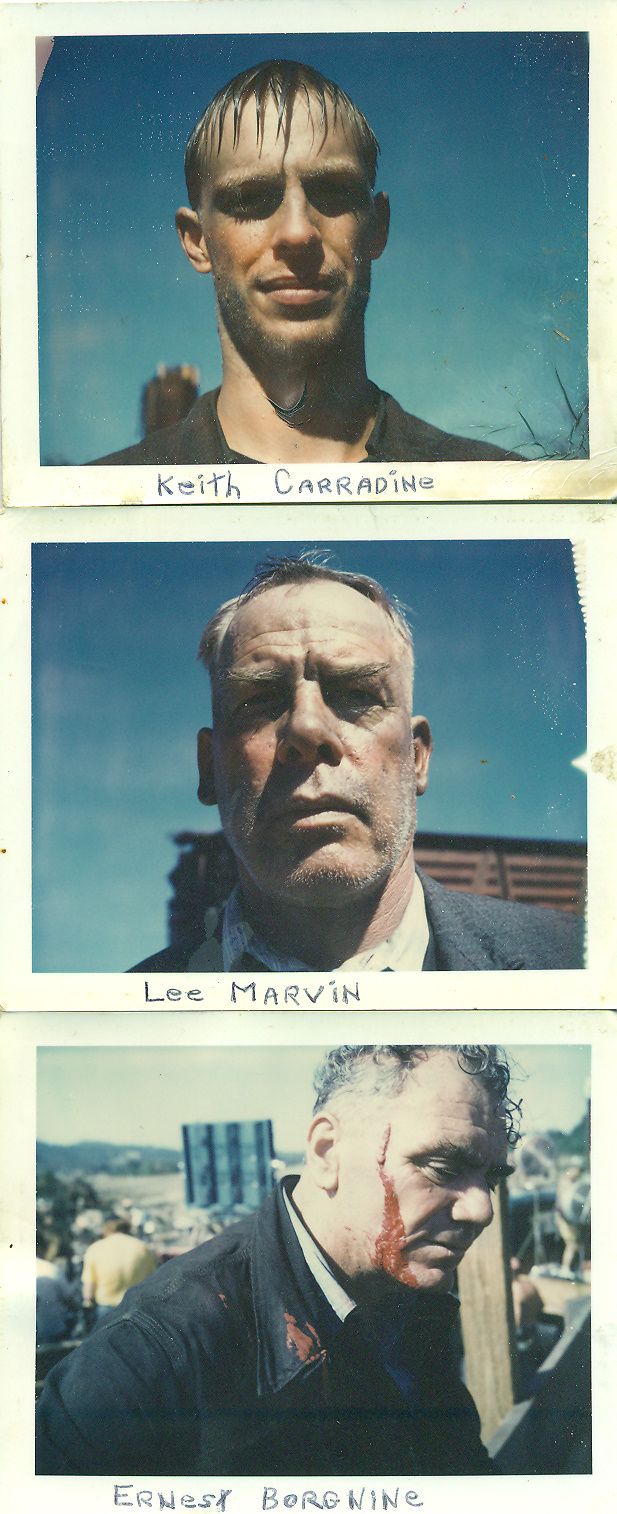 If you have a behind the scenes shot you'd like to submit to this column, you can email me at quint@aintitcool.com.
Back on track for tomorrow's pic, which will drive you a little mad!
-Quint
quint@aintitcool.com
Follow Me On Twitter