Ahoy, squirts! Quint here with the debut of the one-sheet for Ironclad, a medieval flick with a fantastic cast of character actors including James Purefoy, Kate Mara, Charles Dance, Mackenzie Crook, Brian Cox, Jason Flemyng and the great Paul Giamatti.
I don't know how the finished product is going to turn out, but I do know that cast is great.
I dig how Giamatti looks on the poster... so much so that I can already say definitively that there won't be enough Giamatti in the flick for me. I got that feeling.
So here's the poster. Try to ignore that godawful tagline... click to embiggen!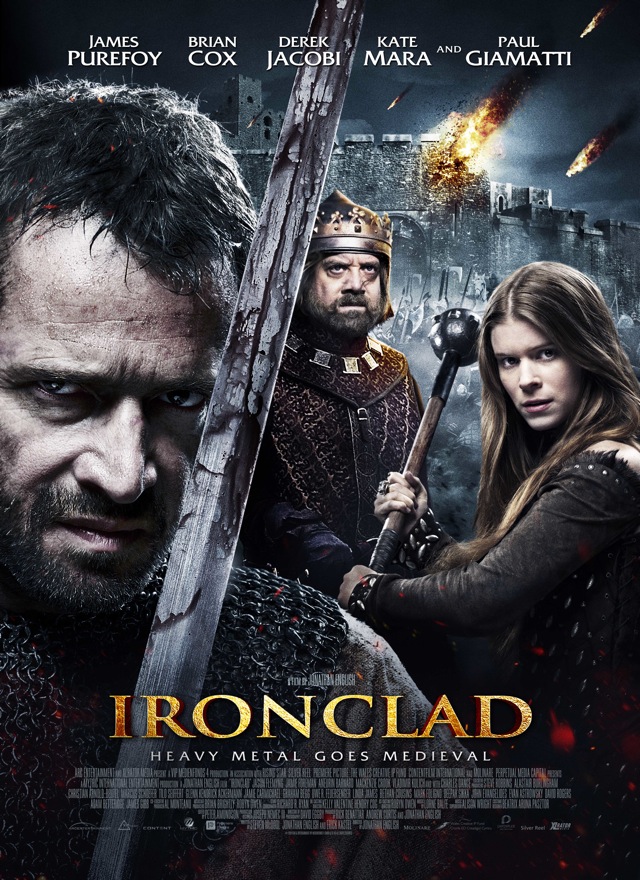 The film premieres on VOD June 8th and then will go to theaters July 8th and the description in the press release promises that it will be "ultra-violent." Okay, I like a little bit of the ultra-violence. What about you folks?
-Quint
quint@aintitcool.com
Follow Me On Twitter