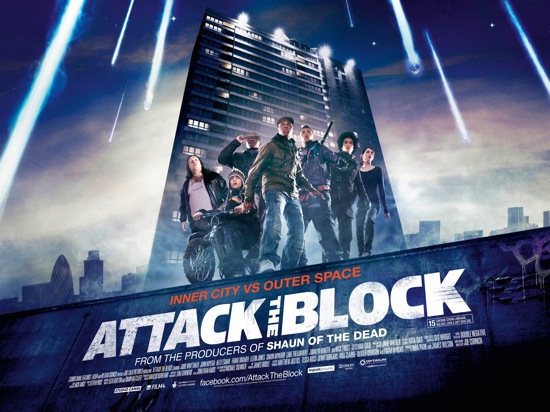 Beaks here...
There is so much to love about Joe Cornish's ATTACK THE BLOCK: it's an urban-set alien invasion flick that draws on the best work of two of my favorite filmmakers (John Carpenter and Joe Dante); the young cast - particularly John Boyega as Moses and Alex Esmail as Pest - is phenomenal; and the score by Basement Jaxx is an electronic triumph on par with the propulsive tracks Chemical Brothers churned out earlier this year for Joe Wright's HANNA.
Unless you live in the U.K., it's going to be a while before you can see this sucker for yourself. But if you want to hear the Basement Jaxx's downright nasty main theme, here it is in all its Carpenter-inflected glory!
Basement Jaxx - "The Ends" from "Attack The Block" by Basement Jaxx
Hopefully, Screen Gems will do a big Comic Con presentation this July and follow that up with a wide fall release. This is a great movie with more on its mind than killing malevolent aliens (though it does that rather bloodily and inventively). Trust.