Ahoy, squirts! Quint here. The French publication Premiere.fr has a nice scan of a poster that has been floating around the net for the past 24 hours.
How this poster can look both supremely cheesy and badass at the same time is beyond me, but that's what it does. If he can strike that tone with the flick I'm all for it. Aja made a great slash-n-stalk flick out of the gate with Haute Tension, stayed true to the fucked up wrongness of The Hills Have Eyes and turned in the most glorious tongue-in-cheek slice of fun with Piranha 3-D (even though it has its moments, we'll ignore Mirrors for now).
So, the dude is talented and if he can make a new Snake Plissken-type character for our generation I'd love to see it.
I've never even heard of the source material, but that's not too shocking. I'm not too up on Manga. Maybe some Space Pirate fans can let us know how cool or not this looks from their perspective in the talkbacks below.
Here's the poster. What do you think?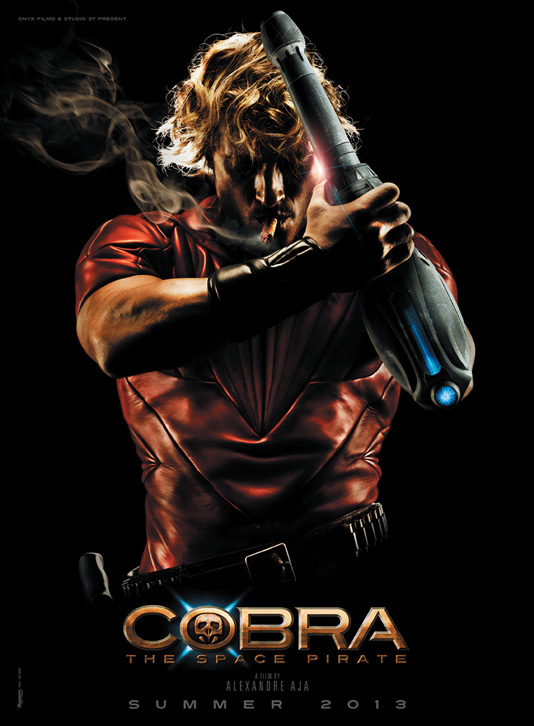 -Quint
quint@aintitcool.com
Follow Me On Twitter