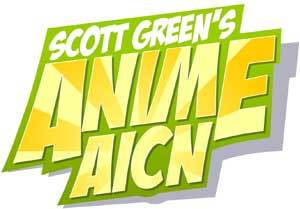 Logo handmade by Bannister
Column by Scott Green
Industry Passings

Anime director Osamu Dezaki passed away of lung cancer at age 67 on April 17th.


If you've never heard the name, Dezaki is a John Woo of anime directing, with a varied career ranging from sports stories, to historical fiction to space opera. If nothing else, his take on the two fisted surgeon is certainly unforgettable.

From the North American perspective, Osamu Dezaki is not one of the better known anime directors. Older and hard core fans probably know the name, but there are also probably at least a good dozen directors who are more likely to be known by the general body of anime fans. Yet, it is a significant name to know. He was an episode director in the original Astro Boy. He left Tezuka's Mushi Pro to become one of the founders of Madhouse (Ninja Scroll, Paprika, Black Lagoon) and during the course of the 70's, he helmed a number of classics, which would become quintessential templates for their genres. There was the boxing tragedy Tomorrow's Joe and the girl's tennis title Aim for the Ace! (inspiration for plenty of sports anime, and mecha sci-fi Gunbuster). He did several entries in the World Masterpiece Theater omnibus (home to the like of Hayao Miyazaki and Isao Takahata, including Nobody's Boy: Remi Treasure Island. Then, he would leave the decade with famed shoujo anime The Rose of Versailles, about a girl raised by her father as a boy to inherit his position as palace guard in the court of Marie Antoinette.

The 80's saw Osamu Dezaki work on a number of male audience aimed works including more Tomorrow's Joe, The Mighty Orbots, Golgo 13 :The Professional, Space Adventure Cobra, and, for North American viewers, Bionic Six. And he's continued to work in the medium with 97's Hakugei: The Legend of Moby Dick, 2005's The Snow Queen, Hamtaro: The Movie, the Air movie, the Clannad movie and now an adaptation of the early eleventh century the Tale of Genji.

A lot of those 70's classics were highly melodramatic. I challenge you not to laugh at the earnestness and rain soaked intense glances in Aim the Ace! trailer (if that doesn't do the trick, how about hazing). The Black Jack movie is unabashedly packed with pitched set pieces. Everyone's making grand pronouncements in accordance with their type. In a small, dark room, with rain beating on the window, Black Jack confronts the woman he's been working for and against. She's hunched over, clenching a glass of wine. "It's a death drug! Don't you feel any sense of responsibility? You'll never be forgiven!" This might as well be "You can't handle the truth!" It's such a stylized version of a tortured confrontation that it seems like the director should have his fingers crossed; that he's going to play it as a joke.

Parody may have encroached so deeply into the associative links that melodrama may have become indistinguishable from goofing on the material. I can't see Aim for the Ace! without thinking of a sculpted haired innocent shoujo heroine walking onto the panel of Usamaru Furuya's savaging of youth culture in Short Cuts (not to mention Gunbuster) or watch on of Black Jack's tense confrontations without finding unintentional humor. Yet, I don't think an ironic viewing is the most rewarding way to approach Black Jack. The titular character is an unwavering medical knight errant, defined by his adherence to a set of ethics more than by his identity or history. As such, this self-serious, melodramatic approach suits the character. I'm inclined to think that many viewers will not buy into it, but it is still possible to appreciate how the movie develops and maintains that tone.

In Anime Classics Zettai! Brian Camp calls Dezaki the "most baroque stylist in anime." His experiments in the medium have not always worked (see the CG helicopter in Golgo 13, but his willingness to try new models for relating a narrative through anime has made Dezaki the kind of creator who has given anime its vitality.




Upcoming in Japan

PROMOS
Katteni Kaizo - based on Koji Kumeta's pre-Sayonara Zetsubou Sensei Work


Pokemon's 14th movie

Tennis no Ouji-sama: Eikoku-shiki Teikyujou Kessen!

Sengoku Basara: The Last Party

Kamisama Dolls

Manyu Hiken-cho


Saint Seiya: The Lost Canvas - Meio Shinwa m


ANIME
Hayao Miyazaki's next Ghibli Museam short will be"Takara-Sagashi" (Treasure Hunting), based on a picture book by Rieko Nakagawa and Yuriko Yamawaki, scheduled for June

Jump SQ announced that a new anime adaptation of samurai manga Ruruoni Kenshin is in the works.





The Japanese Blu-ray release of Madhouse's highly praised race movie Redline, due to be best in North America by Manga Entertainment, will feature English subtitles

Tsutomu Mizushima (Haré+Guu, XXXHOLiC) will direct a series of two-minute anime adaptations of Cha Kurii's gag manga +Tic Neesan ("Plustic Elder Sister").

A new series based on the Inazuma Eleven soccer video game franchise hit Japanese TV in May

Naoto Hosoda will be directing an adaptation of thriller Future Diary, released in North America by Tokyopop, scheduled for this fall


MANGA
Shonen Sunday will run Mitsuru Adachi's new baseball manga Asaoka Koko Yakyu-Bu Nisshi: Over Fence.

Hiro Mashima's Fairy Tale and ealier Rave will be crossing over in Magazine Special

Tonari no Zarathustra-san by Great Magical Gap/Legend of Koizumi: Mudazumo Naki Kaikaku creator

Hideki Ohwada (The Legend of Koizumi, Magical Witch Punie-chan, Gundam-San) will be alunching Friedrich Nietzsche based comedy Tonari no Zarathustra-san (My Neighbor Zarathustra in Business Jump

Hisae Iwaoka's Saturn Apartment, one of Viz's SigIkki titles, will be ending in May.

The same issue of Ikki will see the debut of Natsume Ono's (House of Five Leaves) new Edo Period set series

Future Diary creator Sakae Esuno's next work will be running in Shonen Ace starting this summer


LIVE ACTION
Siono Sono (Cold Fish, Suicide Circle) will be adapting Furuya Minoru's (Ping Pong Club) dark manga series Himizu


Upcoming in North America

Dark Horse

BLOOD BLOCKADE BATTLEFRONT VOLUME 1 TP

Yasuhiro Nightow (W/A)

Trigun creator, Yasuhiro Nightow returns to Dark Horse with a frantic new mini-series! A breach between Earth and the netherworlds has opened up over the city of New York, trapping New Yorkers and creatures from other dimensions in an impenetrable bubble. They've lived together for years, in a world of crazy crime sci-fi sensibilities. Now someone is threatening to sever the bubble, and a group of stylish superhumans is working to keep it from happening.

208 pages, black and white, $10.99, in stores on Sept. 14.

BERSERK VOLUME 35 TP

Kentaro Miura (W/A)

After a hellish battle against ravenous sea monsters, Guts the Black Swordsman and his companions are forced to seek refuge on a small island so their ship can be repaired. But this island is not the safe haven they'd hoped for -- it's a sinister place rife with dark energy, watched over by an ancient, vengeful god. And with a full moon on the rise, that god's power is about to be unleashed . . .

224 pages, black and white, $14.99, in stores on Sept. 21.

FUNimation
FUNimation Entertainment announced that it has acquired home entertainment, broadcast and digital rights for the madcap anime series "Panty & Stocking with Garterbelt"from Kadokawa Shoten Co., Ltd.

The 13-episode original series is the latest creation by studio GAINAX ("Evangelion," "FLCL," and "Gurren Lagann") with a host of talented directors at work throughout the course of the series.

About Panty & Stocking with Garterbelt

The Anarchy sisters, Panty and Stocking, are angels who were kicked out of Heaven due to bad behavior. They are sent to Daten City, a place located on the edge of Heaven and Hell, where creatures called "Ghosts" have run wild - feeding on human desire. Under the watchful eye of Reverend Garterbelt, it's up to Panty and Stocking to destroy these Ghosts, in order to collect enough Heaven Coins to return to Heaven. Only the Anarchy sisters can save humanity from these monsters and when they're not bickering with each other, they're unstoppable.





FUNimation will release the complete series on DVD in 2012.

Kurodahan Press
Kurodahan Press, publishers of the translated The Black Lizard and Beast in the Shadows and The Edogawa Rampo Reader: Stories and essays by Edogawa Rampo, announced plans to continue bringing the influencial stories of Edogawa Rampo to English readers with The Fiend with Twenty Faces: A Tale of the Boy Detectives Club. The story features early 20th mystery writer's master of disguise/gentleman thief versus the Baker Street Irregulars to his Sherlock Holmes, Kogoro Akechi. Kurodahan's translation by Dan Luffey is planned for publication winter 2011/12.

From the Kurodahan's post:


The Fiend with Twenty Faces, the first in the Boy Detectives series by Japan's master of mystery Edogawa Rampo, helped create a new genre in Japan and enthralled thousands of young readers.

When 1930s Tokyo is threatened by a master thief who claims he can take on any disguise and stymie any matter of law enforcement, the people of the city have nowhere else to turn but Japan's greatest detective, Akechi Kogoro. Unfortunately for Tokyo, however, Akechi Kogoro is off on overseas business, so it becomes the job of his 10-year old assistant, Kobayashi Yoshio, to track down the thief and desperately keep him at bay until his mentor returns.

In the spirit of Sir Arthur Conan Doyle's Baker Street Irregulars, The Fiend with Twenty Faces is a classic mystery tale by a world-renowned author filled with disguises, tricks, "A-ha!" moments, and spiced with a unique Japanese flair. Will Kobayashi's intrepid band of little detectives be able to outwit the nefarious fiend, or will Tokyo be forever at the mercy of the face-swapping phantom?

Edogawa Rampo (pseudonym of Hirai Taro, 1894–1965) is the acknowledged grand master of Japan's golden age of crime and mystery fiction. He is also a major writer in the tradition of Japanese Modernism, and exerts a massive influence on the popular and literary culture of today's Japan.


The many works inspired by the Fiend with Twenty Faces character include CLAMP's Man of Many Faces manga (released in North America by Tokyopop), 2008 anime series Chiko: Heiress of the Phantom Thief, and live action alternate history K-20: Legend of the Mask (released in North America by Viz Pictures).

Mill Creek Entertainment
Mill Creek Entertainment will be releasing the Daimajin trilogy - featuring a kaiju sized samurai statue - on Blu-ray in North America

NIS America

NIS announced tplans to release Katanagatari and Arakawa Under the Bridge in July


KATANAGATARI VOLUME 1 PREMIUM EDITION
About Katanagatari:
Yasuri Shichika, seventh successor of the Kyoto Ryu (the current of the unbladed) sword art, lives on an isolated island with his older sister, Nanami. One day Shichika is visited by a woman named Togame, who requests his aid in her quest to find and collect the final twelve swords forged by the legendary master swordsmith, Shikizaki Kiki. Shichika and Togame begin their odyssey by leaving the island he called home for over 20 years. They will face twelve individuals who possess and protect Shikizaki's legendary swords. Join Shichika and Togameon their exciting epic adventure that defies reality as they discover the true potential of the Kyotu Ryu sword style! Besides the historical adventure, witness how a man and woman grow to love each other despite their pasts. Each quest in Katanagatari is approximately 50 minutes, and each story focuses on a sword they seek to collect.

About the Bonus artbook, Togame's Travelogue:
Katanagatari comes with a hardcover art book (full-color 32 pages), featuring vivid, unique art work that conveys a story by itself, quest guides including character information, and song lyrics from quests 1 through 6. A detailed glossary was added to the art book in order to provide a deeper understanding of Japanese history and the traditional terminology used throughout the show. The show functions as a form of great literature, so this art book is the best way to truly appreciate the profound wordplay the writers created


Voice actresses and actors:
Yoshimasa Hosoya as Shichika Yasuri (Level E, Kaicho wa Maid-sama!, Naruto)
Yukari Tamura as Togame (Magical Girl Lyrical Nanoha, D.C.: Da Capo, Kämpfer)
Mai Nakahara as Nanami Yasuri (PERSONA -trinity soul-, Clannad , Higurashi When They Cry


Production Staff:
Original Story by NISIOISIN (Bakemonogatari, Kizumonogatari)
Keitaro Motonaga: Director (School Days, Getbackers, Maji de Watashi ni Koi Shinasai!!)
Makoto Uezu: Series composition (School Days, Kore wa Zombie Desu ka?)
Taku Iwasaki: Music (PERSONA -trinity soul-, Gurren Lagann, R.O.D -The TV-, Soul Eater)
WHITE FOX: Anime Production (Steins;Gate, Tears to Tiara


ARAKAWA UNDER THE BRIDGE PREMIUM EDITION

About Arakawa Under the Bridge:
Ko Ichinomiya's family motto is "Never be indebted to anyone," but after losing his pants and falling into the Arakawa River, he quickly finds himself in debt to his savior, the cutely insane Nino (who happens to live under the bridge). To repay her, he vows to help her with her desire to "experience love." Along the way he'll meet the river's other residents, including a hotblooded kappa, a Sister in drag, and a literal rock star. The love story between Ko (aka Rec) and Nino is often humorous, sometimes bittersweet. This surreal comedy depicts the exciting lives of these two and all the other maniacal residents of Arakawa under the bridge.

About bonuses—art book and bonus commentary tracks:
Arakawa Under the Bridge Premium Edition comes with a hardcover art book (full-color, 32 pages), featuring character information, episode guides, artwork, and interviews with cast and production staff.The bonus track includes Clean Opening/Ending, and commentary from various voice actresses/actors. The commentary tracks will let you take a peek behind the scenes—it's a very intimate way of learning how the cast thinks and feels about the characters and events! Arakawa Under the Bridge also includes 2 DVDs and 2 Blu-Ray discs for your maximum viewing pleasure.


Voice actresses and actors
Hiroshi Kamiya as Ko Ichinomiya (WAGNARIA!!, Blue Exorcist, Durarara!!, Angel Beats!)
Maaya Sakamoto as Nino (Ouran High School Host Club, Death Note, Black Butler, CANAAN)
Miyuki Sawashiro as Maria (PERSONA -trinity soul-, High School of the Dead, Maria Holic)
Chiaki Omigawa as P-ko (Shinryaku! Ika musume, Soul Eater


Production staff
Akiyuki Shinbo: Director
SHAFT: Animation Production
Mr. Shinbo and SHAFT have worked together to create several distinguished anime series, such
as Puella Magi Madoka Magica, Bakemonogatari, Sayonara, Zetsubou-Sensei, and Dance in
the Vampire Bund

Section23

North American anime distributors announced plans to release DVD and Blu-ray collections of Angel Beats, a complete collection of the Orphen fantasy series, the second set of Allison & Lillia and comedy Hidamari Sketch: Hoshimittsu in July.

ORPHEN COMPLETE COLLECTION
Published by: Sentai Filmworks
Distributed by: Section23 Films
Run Time: 1175 min.
Street Date: 7/5/2011
Format: DVD
Language: English, Japanese with English Subtitles
SRP: $49.98

SYNOPSIS: A must-have for fans of anime and magic alike, Orphen is the exciting and adventurous quest of a young sorcerer as he desperately tries to rescue a beautiful enchantress from a curse that has transformed her into a fierce, vengeful dragon. Together with his apprentice Majic and the spoiled heiress Cleao, Orphen must battle his treacherous instructors from the magical university the Tower of Fang, armies of stone golems, swarms of giant insects, rogue masked avengers, renegade robots, and two dastardly little trolls. Orphen is an adventure like no other! And now you can have all the thrilling swordplay, captivating spells, wicked humor, and charming characters in one action-packed collection! Both seasons for a mammoth 1175 minutes of anime goodness!


ALLISON & LILLIA GENERATION 2
Published by: Sentai Filmworks
Distributed by: Section23 Films
Run Time: 325 min.
Street Date: 7/12/2011
Format: DVD
Language: Japanese with English Subtitles
SRP: $49.98

SYNOPSIS: When Lillia learns that she'll be going on vacation with her best friend Treize instead of her mom, she's not sure how she should feel about it. Lillia's parents aren't exactly typical, having saved the world… oh, a dozen or so times. And Treize is a member of a royal family, so the restrictions on what he can do are a royal pain. But still, once she's actually on vacation, she starts to have a good time. Until - people start trying to kill them; they end up with a planeload of orphans; it turns out that Trieze is actually a PRINCE; and did we mention that people are trying to kill them? There are secret identities, aerial dogfights and twisting plots galore ahead as Lillia inherits the family talent for being in the right place at the wrong time in ALLISON & LILLIA - Generation 2!


HIDAMARI SKETCH: HOSHIMITTSU
Published by: Sentai Filmworks
Distributed by: Section23 Films
Run Time: 350 min.
Street Date: 7/19/2011
Format: DVD
Language: Japanese with English Subtitles
SRP: $49.98


SYNOPSIS: Some say that life is like an unfolding tapestry, but living at the Hidamari Apartments is more like being part of a patchwork quilt, one that constantly changes as bits and pieces of the lives and dreams of the young artists who make this extraordinary residence their home are added to the ever-expanding pattern. When we first met Yuno, she'd just been accepted to the prestigious Yamabuki Art School and it was up to her new neighbors at Hidamari to help her find her way in the big scary world. Now a seasoned vet of the Hidamari Apartments herself, Yuno's newest challenge is to help the latest arrivals, Nazuna and Nori, acclimate to life on their own. Of course, since it IS Hidamari, there are still lots of trials and tribulations ahead, and nothing will ever go quite as expected. But with friends like Miyako, Hiro and Sae ready to lend a hand, there will always be a ray of sunshine at the end of every storm in Hidamari Sketch x Hoshimittsu - The Complete Collection.


ANGEL BEATS COMPLETE COLLECTION
Published by: Sentai Filmworks
Distributed by: Section23 Films
Run Time: 350 min.
Street Date: 7/26/2011
Format: DVD
Language: English, Japanese with English Subtitles
SRP: $59.98

SYNOPSIS: It sucks being dead. Sucks even more to be trapped in a surreal afterlife where you're caught between the living and the dead-where a mysterious, violent Angel is trying to pull you over to…somewhere. What do you do? Well, if you're this group of rough-and-tumble teens, you grab every weapon you can get your hands on and give Heaven hell! High-caliber action and locked-and-loaded comedy meet on a rock and roll battleground in Angel Beats!


ANGEL BEATS COMPLETE COLLECTION BLU-RAY EDITION
Published by: Sentai Filmworks
Distributed by: Section23 Films
Run Time: 350 min.
Street Date: 7/26/2011
Format: BD
Language: English & Japanese with English Subtitles
SRP: $69.98

SYNOPSIS: It sucks being dead. Sucks even more to be trapped in a surreal afterlife where you're caught between the living and the dead-where a mysterious, violent Angel is trying to pull you over to…somewhere. What do you do? Well, if you're this group of rough-and-tumble teens, you grab every weapon you can get your hands on and give Heaven hell! High-caliber action and locked-and-loaded comedy meet on a rock and roll battleground in Angel Beats!

VIZ Media
Viz has confirmed they that will be ending their release of alternate history comedy Gintama with volume 23, due to be released in August. The Japanese release is still ongoing after 39 volumes.


NEW PEOPLE Entertainment, a film division of NEW PEOPLE, Inc. that focuses on the licensing and distribution of Japanese films and media, has announced the release of the culinary documentary Eatrip on DVD on May 24th. The film takes audiences on an intriguing journey throughout Japan and features interviews with interesting personalities from a variety of walks of life to look at how life can be led richly through the daily ritual of eating. Eatrip will carry an MSRP of $24.92 U.S. / $35.99 CAN.

Special bonus features on the disc includes an exclusive interview with Eatrip Director Yuri Nomura, who is also a food coordinator, columnist, and teacher. She makes her directorial debut with this film, and in Japan Nomura is widely active with her food creative team Eatrip.


To eat is more than a necessity – it's a universal experience all human beings share. In the film, Yuri Nomura embarks on an insightful journey throughout Japan to examine the daily rituals of eating among people from different walks of life. Actor Tadanobu Asano, singer UA, and fashion designer Jurgen Lehl are among those featured. From the Tsukiji fish market to a farm in Okinawa, the film offers poignant interviews with intriguing personalities including the head monk of a famous Buddhist temple; a distributor of Japanese soup stock (Bonito broth); an Okinawan woman leading a self-sustainable lifestyle devoid of modern conveniences; a tea ceremony master, and a musician and writer who recites poems about food.





VIZ Media will release latest NARUTO Shippuden Uncut DVD Set Volume 6 on April 26th. The 3-disc set contains episodes 66-77 of the original anime series in both subtitled and English dubbed options. Rated 'T+' for Older Teens, this box set will be available for the suggested retail price of $49.95 U.S./$71.99 Canada.

In the latest NARUTO adventures, the rogue ninja Furido attempts to use the Lightning Style jutsu of the Guardian Shinobi to rain destruction on the Leaf village. The ninja are running out of chakra. Does Naruto have enough power to save the village? Then, the Akatsuki are working their way form one tailed beast host to another, and it's only a matter of time until they get to Naruto!


NARUTO © 2002 MASASHI KISHIMOTO / 2007 SHIPPUDEN. All Rights Reserved.

Viz's distributor, Warner Home Video lists the releases
7/12
NARUTO SHIPPUDEN UNCUT SET 7

7/26
VAMPIRE KNIGHT GUILTY, VOL. 3

VIZ Media will release new 3-in-1 omnibus editions for several best-loved manga series. NARUTO and KEKKAISHI both launch on May 3rd, and BLEACH and FULLMETAL ALCHEMIST go on sale June 7th. Each of the new omnibus releases bundles 3 complete manga volumes into a handy summertime reading companion.

NARUTO 3-in-1 Edition Vol. 1 · Rated 'T' for Teens ·
MSRP: $14.99 U.S. / $16.99 CAN · Available May 3rd

KEKKAISHI 3-in-1 Edition Vol. 1 · Rated 'T' for Teens ·
MSRP: $14.99 U.S. / $16.99 CAN · Available May 3rd

BLEACH 3-in-1 Edition Vol. 1 · Rated 'T' for Teens ·
MSRP: $14.99 U.S. / $16.99 CAN · Available June 7th

FULLMETAL ALCHEMIST 3-in-1 Edition Vol. 1 · Rated 'T' for Teens ·
MSRP: $14.99 U.S. / $16.99 CAN · Available June 7th


Warner Home Video
8/2
CARTOON NETWORK: BEN 10 ULTIMATE ALIEN VOLUME 3: THE RETURN OF HEATBLAST

8/16
BATMAN: THE BRAVE AND THE BOLD: SEASON TWO, PART ONE



Digital Distribution News


FUNimation Entertainment has announced that the beta testing phase for its anime-focused social media and video hub, located at beta.FUNimation.com is now open to the public.


FUNimation.com is an online video community designed specifically with the anime fan in mind. Currently found at beta.funimation.com, on the expanded site fans will find the largest selection of streaming, on-demand, premium anime programming as well as simulcasts for series currently airing in Japan. The site has also integrated more than 200 individual brand sites, each with its own look, content, message board, videos and more. New features offer tools for the user to interact with friends and forge relationships with other fans who share their passion. Whether it's posting on message boards, inviting friends, or uploading fan art or cosplay photos, FUNimation.com is the online destination for anime fans.
Membership to the FUNimation.com community is free and allows anyone the ability to create an account and personal profile and watch hundreds of hours of top anime content from FUNimation Entertainment, including exclusive content from top titles not available anywhere else.


Features of the site include:
* Improved video environment
* Exclusive content
* Ability to post comments and reviews on your favorite content
* Free account with customizable profiles
* Users have privacy settings to control whether or not their profile content, photos, blog, fan art, and cosplay images will be visible to everyone, friends only, or just the user.
* Cosplay and fan art galleries
* Upgraded forums
* Weekly contests and polls
* More FUNimation news and event updates from FUNimation insiders (for example, visit the front page for spotlight items. Including today's announcements!

Other features will be added in the future, including an Elite Membership video subscription service launching later this year. Meanwhile, registered members can also interact with community managers and provide feedback that will help shape the way FUNimation.com evolves.



*



Nico Nico Douga, often called the Japanese YouTube, has launched its English language page



*



Dark Horse launches its Digital Store on April 27th - Lone Wolf and Cub will be among the titles offered



*



VIZ Media has announced the launch of THE PRINCE OF TENNIS anime series available for Download-to-Rent/Download-to-Own from iTunes in the U.S. (www.iTunes.com) and Canada (www.iTunes.ca)
Seasons 1-4 contain 50 episodes (dubbed) of the venerable sports drama that will be available in their entirety starting April 18th. As a special promotion, THE PRINCE OF TENNIS Episode 1 will be available for free download from April 18th to May 17th.




*



VIZ Media has announced the launch of the shojo-inspired anime series FULL MOON today on VIZAnime.com, the company's premiere website for anime, as well as through the streaming content provider HULU (www.Hulu.com).

VIZAnime and HULU will stream episodes 1-5 (subtitled) of the series for FREE. Two new FULL MOON episodes will be uploaded and also available to stream for FREE each Friday

FULL MOON (Rated 'T' for Teens) is a bittersweet tale of puppy love, tragedy, and aspirations of pop-star fame. The anime series is based on a popular shojo manga (also published by VIZ Media) created by Arina Tanemura. In the series, Mitsuki Koyama dreams of becoming a singer, but a malignant tumor in her throat prevents her from fulfilling her wish. One day two Spirits of Death named Takuto and Meroko appear and tell her she only has one year left to live! But the Spirits can grant Mitsuki a temporary reprieve from her illness and give her singing career a magical push start. Will Mitsuki be able to fulfill her dreams with Takuto and Meroko's help? Follow Mitsuki on her journey to become a singer in this exciting new series.





*



Crunchyroll is working with Toei Entertainment to offer DIGIMON TAMERS, INTERLUDE and GAIKING: LEGEND OF DAIKU-MARYU. All series will be available to US and Canada audiences only.

Anime and all access members will be able to view all episodes as soon as it is becomes available on Crunchyroll. Free members will be able to view the first five (5) episodes of DIGIMON TAMERS and GAIKING: LEGEND OF DAIKU-MARYU this week with the subsequent five (5) every week henceforth. Free users will also be able to watch the one episode per week of INTERLUDE every week, until its completion.

DIGIMON TAMERS follow three (3) Digimon fans when they end up with real Digimon and discover that taking care of a living creature is much more work than dealing with a few pixels on the TV screen. Each of our three would-be heroes must discover for themselves that being a Tamer means working together despite their differences in order to make life enjoyable for everyone.

INTERLUDE takes us to a world where the power of imagination becomes reality. The young, powerful minded Mutsuki creates a utopia for herself and her brother, but then the mysterious Aya enters this world to vie for the affections of Mutsuki's older brother. Can her perfect world survive the influence of Aya?

GAIKING: LEGEND OF DAIKU-MARYU throws us back five (5) years ago when Daiya Tsuwabuki was on a fishing trip with his father when giant monsters attacked. Daiya was saved by the crew of Daiku Maryu. In the present, Daiya believes that his father is still alive but no one believes him, not even his own mother. But when the same monsters attack the city, Daiya becomes the pilot of Gaiking and joins Daiku Maryu as they go to the world of Darius to stop them from taking over the earth.

Episodes can be accessed from Crunchyroll.com, tv.com, the free iPad and iPhone application, Android, the Boxee application and affiliate partners.



*



Fuji Television's popular noitaminaA block continues in the U.S. as FUNimation Entertainment for the exclusive online simulcast of its newest series: "[C] – Control – The Money and Soul of Possibility"

The first episode will be available at www.funimation.com/video starting April 21, one week after its Japanese broadcast debut. Each week a new episode will be added to the site in addition to third-party streaming partners.

"[C]" is an ongoing original series produced by Tatsunoko Production and directed by Kenji Nakamura ("Mononoke," "Ayakashe", "Flying Trapeze"). Noboru Takagi ("Durarara!!", "Baccano!") is scripting it and mebae ("Cencorol" and "Black Rock Shooter") will be doing the character designs

About [C]
The Japanese government was rescued from the brink of financial collapse by the Sovereign Wealth Fund. For its citizens, however, life has not improved, and unemployment, crime, suicide, and despair are rampant. Kimimaro, raised by his maternal grandmother after the disappearance of his father and the death of his mother, is a scholarship student whose only dream is to avoid all this and live a stable life. One day, however, he meets a man who offers him a large sum of money if he'll agree to pay it back. From then on his fate is radically altered as he's drawn into a mysterious realm known as "The Financial District."





*


VIZ Media rolled out Yu Watase' FUSHIGI YUGI: GENBU KAIDEN on April 18th, and ARATA: THE LEGEND will launch for the iPad on April 25th.

The VIZ MANGA APP is available for free through the iTunes Store and all manga volumes are generally available for purchase and download in the U.S. and Canada within the application for $4.99 (U.S. / CAN) per volume. More than 125 manga volumes are now available for download.


FUSHIGI YUGI: GENBU KAIDEN (Rated 'T+' for Older Teens) is the acclaimed sequel to FUSHIGI YUGI created by Yuu Watase and debuts digitally on April 18th. When schoolgirl Takiko Okuda attempts to destroy her father's translation of The Universe of the Four Gods, she is instead sucked into the story, becoming the Priestess of Genbu in an epic journey to find the seven Celestial Warriors!

ARATA: THE LEGEND (Rated 'T' for Teens) is a shojo manga series created by Yuu Watase and will debut for the iPad on April 25th. In a mythical world where humans and gods coexist, a ceremony marking the new governing princess is about to occur for the first time in 60 years. Only a girl from the Hime Clan may take this position, but the lack of females born to this family means that a boy called Arata must pose for the role. Meanwhile in modern-day Japan, a boy named Arata Hinohara is starting his new life in high school. He wants to put memories of his difficult past behind him, but things aren't going to be simple when he discovers a mysterious connection to the first Arata...

Other releases include

April 18th:
ABSOLUTE BOYFRIEND Vol. 2
DEATH NOTE Vol. 11
DRAGON BALL Z Vol. 5
KEKKAISHI Vol. 2
MERU PURI Vol. 4
NATSUME'S BOOK OF FRIENDS Vol. 3
NARUTO Vol. 22
ONE PIECE Vol. 22
ROSARIO + VAMPIRE Vol. 4
RUROUNI KENSHIN Vol. 11
TORIKO Vol. 4

April 25th:
BLACK BIRD Vol. 2
BLEACH Vol. 13
CLAYMORE Vol. 8
D. GRAY MAN Vol. 9
DRAGON BALL Z Vol. 6
FAIRY CUBE Vol. 2
NARUTO Vol. 23
ONE PIECE Vol. 23
VAMPIRE KNIGHT Vol. 6



Cool Figures News

Kotobukiya has announced plans for Sumer 2011 imports of new models based mecha from Ikaruga, Medabots, Super Robot Taisen and Muv-Luv Alternative in North America.

Ikaruga ~ Ikaruga White Fine Scale Model Kit
For fans of the shooting game Ikaruga (first released by Treasure in arcades in 2001 and then subsequently on Dreamcast, GameCube, and Xbox Live), this is a very exciting time. Kotobukiya is proud to present the main player unit from the game in a brand new Fine Scale Model Kit, IKARUGA WHITE! Based on an original garage kit by Isetani Hiroshi, then further improved by the original designer Suzuki Yasushi, the Ikaruga is a fantastic futuristic fighter plane and the only weapon able to take down the Horai. A completely unique craft with twin engine pods that absolutely bristles with weaponry, this is a great model kit for intermediate builders with approximately 150 pieces. Accurate down to the smallest detail, the Ikaruga White features all of the cool mechanical parts you've come to know and love from the game, and as a bonus it includes special homing laser effects parts! The plane is over 6 inches tall (1/144 scale) and can be displayed on a special pyramid-like base decorated with the motif of the game's final boss. Finally, the Ikaruga White comes packaged in a box decorated with an all-new illustration by Suzuki Yasushi!
srp $49.99
Available JULY



© TREASURE 2001, 2008

Medabots KBT00-M Metabee Fine Scale Model Kit
A KOTOBUKIYA Japanese import! Medabots (or Medarot in Japan) is a 14 year old franchise known around the world for its video games, anime series, and manga. In the main storyline the young Ikki wants nothing more than to compete in the World Robattle Tournament, and with luck and hard work comes to posses the main robot of the series. Now that famous character is Kotobukiya's first Medabots Fine Scale Model Kit, KBT00-M METABEE! A beetle-type Medabot specializing in revolver tactics, the stout warrior is resplendent in his bright yellow and white paint scheme. Metabee looks exactly like it did in the anime and video games, with boxy armor plating, large feet, forearm mounted cannons, and rhinoceros beetle-like head weapons! The little fighting unit comes with a large array of accessories and optional parts like multiple facial expressions and hands, dialogue sign, a Medabots motif stand, and special effects to simulate bullet firing and missile launching. Metabee comes pre-colored and its snap-fit assembly requires absolutely no glue! At 6 inches tall (1/8th scale), this is one cool little Medabot!
srp $29.99
Available in SEPTEMBER



© 2011 Rocket co., Ltd. © Imagineer Co., Ltd.

Super Robot Taisen ~ G Compatible Kaiser Fine Scale Model Kit
You've seen it before but never like this. One of the classic robots from the Great Battle IV returns to the Super Robot Taisen Fine Scale Model Kit in a new version, the G COMPATIBLE KAISER! Keeping its bright red and gold paint scheme, the Kaiser robot is fully upgraded with all new features. At first glance, the G version resembles its predecessor with its geometric armor, flared shoulders, winged chest plate, and flashy feet. But the upgraded form also includes the "Over Kaider Sword" and a massive back-mounted booster unit that can be removed and transformed into the Plane Mode "G Thunder Gate!" Perfected by mechanic designer Obari Masami, this kit is as close to the original designs as possible. G Compatible Kaiser is composed of approximately 400 pieces cast in different colors, eliminating the need for painting. The fighting unit stands over 9 inches tall and as a special bonus, the G includes alternate face parts and a mini figure of pilot Fighter Roa!
srp $69.99
Available in JULY





© SRWOG PROJECT

MUV-LUV Alternative ~ F-18E/F Super Hornet: Marine Troop Fine Scale Model Kit
Kotobukiya's exclusive collection of Fine Scale Model robot units from the epic Muv-Luv Alternative expands with the first machine from the good side, the F-18E/F SUPER HORNET: MARINE TROOP! The robot's fighter jet-inspired motif is plain as day with a navy blue color palette, aerodynamic armor plating, and even a small airplane nosecone in the abdomen. With a 100% all new sculpt based fully on a CAD design, this amazing robot has specially engineered articulation and enhanced joint movement for increased poseability; its arms can even move independently of the shoulder armor, which itself can be posed! Ready to spring into battle, the Super Hornet comes with a huge array of weapons including knives that can be stored in the knee armor, four assault rifles, optional decals, and more.
srp $49.99
Available in AUGUST



© 2010 âge All rights reserved. © 2010 ACID All rights reserved.


The Business

Tokyopop Shuts Down Its North American Manga Business
Revolutionary Manga Publisher Has Announces Closure of LA Office and End of Its Manga Publishing
Scott Green
April 15, 2011 2:23pm EDT (5 days ago)
submit to reddit

English language manga boom fixture Tokyopop has announced plans to close its Los Angeles office and related North American publishing opperations as of May 31. The company's film division and German rights office will remain open.



In 1997, Tokyopop, then Mixx, entered the market with Sailor Moon, Ice Blade, Parasyte, and Magic Knights Rayearth. Initially these were published in their Mixx-Zine publication. Gradually TOKYOPOP and other publishers began releasing titles in graphic novel collections without first serializing the titles in monthly issues and anthologies, but Tokyopop radically changed the landscape in 2002 with their "Authentic Manga" format.



From their original press release:


TOKYOPOP has made an unprecedented move to keep the English-language versions of manga (comic books and graphic novels) as close to their Japanese originals as possible. Starting in April 2002, TOKYOPOP will publish all of its new manga titles in the authentic right-to-left format, and give fans the true experience they have been asking for. This not only maintains the integrity of the original artwork, but also enables TOKYOPOP to release most graphic novel series on a frequency three-to-six times faster than the current industry standard. TOKYOPOP volumes will hit the shelves monthly, bi-monthly or quarterly versus the six months or longer typical of competitors.




The result was that book stores could fill shelves with $10 graphic novels that consumers could try out without denting their budget.



Founder and CEO Stu Levy released a statement saying


Dear TOKYOPOP Community:

Way back in 1997, we set out to bring a little-known form of Japanese entertainment to American shores. I originally named our little company "Mixx", meaning a mix of entertainment, mix of media, and mix of cultures. My dream was to build a bridge between Japan and America, through the incredible stories I discovered as a student in Tokyo.

Starting with just four titles — Parasyte, Ice Blade, Magic Knight Rayearth, and, of course, Sailor Moon — we launched MixxZine, aspiring to introduce comics to girls. These four series laid down the cornerstone for what would eventually become TOKYOPOP and the Manga Revolution.

Over the years, I've explored many variations of manga culture – "OEL" manga, "Cine-Manga", children's books we called "Manga Chapters", the Gothic-Lolita Bible, Korean manwha (which we still called "manga" at the time), video game soundtracks, live-action films and documentaries, anime, and various merchandise. Some of it worked, some of it didn't – but the most enjoyable part of this journey has been the opportunity to work with some of the most talented and creative people I've ever met.

Many of you also allowed me the indulgence to not only produce works but also to take a swing at creating some of my own. I've learned that it's much easier to criticize others than it is to create from scratch – but in doing so, I've also in the process learned how to better communicate with creators.

Fourteen years later, I'm laying down my guns. Together, our community has fought the good fight, and, as a result, the Manga Revolution has been won –manga has become a ubiquitous part of global pop culture. I'm very proud of what we've accomplished – and the incredible group of passionate fans we've served along the way (my fellow revolutionaries!).

For many years Japan has been my second home, and I have devoted much of my career to bringing my love for Japan to the world – and hopefully in my own way, I can give back to the culture that has given me so much joy.

In closing, I simply want to thank all of you – our incredibly talented creators from all over the world, our patient and supportive business partners and customers, our amazingly dedicated TOKYOPOP team – full-timers, part-timers, freelancers and interns, and of course the greatest fans in the entire world. Together, we've succeeded in bringing manga to North America and beyond.

Arigatougozaimasu!!



Event News

VIZ Media, together with Japanese licensor Ohta Shuppan, will welcom renowned manga (graphic novel) artist Natsume Ono for a personal appearance and special event celebrating her work, hosted by the Kinokuniya Bookstores of America Company (Kinokuniya Bookstore) in New York City on Tuesday, May 10thstarting at 7:00pm.

Kinokuniya Bookstore is located at 1073 Avenue of the Americas, between 40th St. & 41st St., New York City.

The event will feature commentary from Ono on her past and present works and her continued evolution as one of the foremost manga artists and graphic novel storytellers, hosted by Megumi Sato of Samurai Beat Radio. An audience Q&A session will follow. A raffle contest (open to all attendees, one raffle ticket per person) also will award one lucky Grand Prize winner an original Natsume Ono artwork, signed in-person by the artist; 2 additional runner-up winners will get a Natsume Ono print. Each winner will also have the opportunity to have Ono sign one personal item at the event.

Natsume Ono's work is characterized by a minimalist yet sensual art style and composed psychological portraits that explore the relationships and dramas of everyday life. Ono made her professional debut in 2003 with the web comic, LA QUINTA CAMERA, and subsequent works such as not simple, RISTORANTE PARADISO, GENTE and HOUSE OF FIVE LEAVES (all published VIZ Media's Signature imprint) have pushed the manga genre in intriguing new directions and shown the creative breadth of this unique manga talent. RISTORANTE PARADISO and HOUSE OF FIVE LEAVES have both been adapted into animated TV series.




*


Brooklyn Botanic Garden has organized their Sakura Matsuri cherry blossom festival for April 30 and May 1)

Sakura Matsuri comprises two days of the best of both traditional and contemporary Japanese arts and culture, including dance, martial arts, manga, costume play ("cosplay"), workshops, demonstrations, and guided tours of the Garden's Japanese plant collections.


Among the more than 60 events and performances on the schedule for 2011 are a host of new features, including a performance by Morning Musuko, a 15-member brassy J-pop big band; a specially commissioned contemporary dance work by the respected Saeko Ichinohe Dance Company; and a Puzzle Plaza where visitors can immerse themselves in with Sudoku, kakuro, LaQ and the legendary game of go.

Returning favorites include performances by Okinawan-pop stars happyfunsmile and martial artists Samurai Sword Soul, plentiful manga and anime activities including signings by famed manga artists and a live collaboration between Veronica Taylor (the voice of Pokemon) and artist Misako Rocks!, and several hands-on activities for kids to enjoy.

During this season celebrating its historic relationship to Japanese culture and horticulture, the Garden reflects on the recent tragic events in Japan, and invites visitors to find opportunities for contemplation amidst its flowering cherries, Japanese Hill-and-Pond Garden, the bonsai exhibition Graceful Perseverance, and more. At Sakura Matsuri, visitors will be invited to make an origami crane that will eventually join thousands of others sent to Japan as a gesture of support and unity.

Festival hours are from 10 a.m. to 6 p.m. on Saturday, April 30, and 10 a.m. to 6 p.m. on Sunday, May 1. All activities take place rain or shine, with indoor locations provided for most activities in the event of rain. A detailed schedule for the festival is available at bbg.org/cherries. Admission is $15 for adults and $10 for seniors and students with ID; kids under 12 and Garden members are admitted free of charge. Admission fees will be charged all weekend, including Saturday from 10 a.m. to noon. (On all Saturdays without scheduled public programs, the Garden will continue to extend free admission from 10 a.m. to noon.)