@@@@ What the #$%! is AICN COMICS: Q&@? @@@@
AICN COMICS: Q&@ is our new semi-weekly interview column where some of your favorite @$$Holes interview comic bookdom's biggest, brightest, newest, and oldest stars. Enjoy this latest in-depth interview filled with @$$y goodness and be sure to join the rest of your favorite @$$Holes for their opinions on the weekly pull every Wednesday with AICN COMICS REVIEWS!
---
Q's by Ambush Bug!

@'s by DETECTIVE COMICS /
AMERICAN VAMPIRE writer Scott Snyder!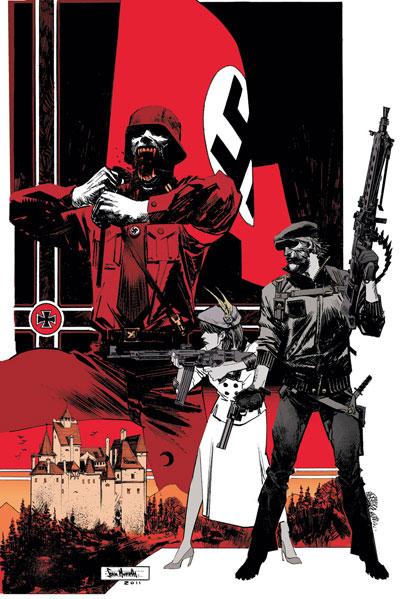 Hey folks, Ambush Bug here. Over the next week or three I'll be churning out the interviews I got from this year's C2E2 comic convention that went on here in Chicago a few weeks ago. First up, I catch up with one of my favorite writers, Scott Snyder, scribe supreme of DC Vertigo's AMERICAN VAMPIRE and DC proper's DETECTIVE COMICS. I chatted with Scott last year at SDCC and was happy to see what's been going on with him since then. Special thanks to Muldoon for transcribing these interviews. Here goes…

AMBUSH BUG (BUG): So I'm here with Scott Snyder of AMERICAN VAMPIRE and DECTECTIVE COMICS. You've got a couple of other projects coming out. Do want to talk about those first?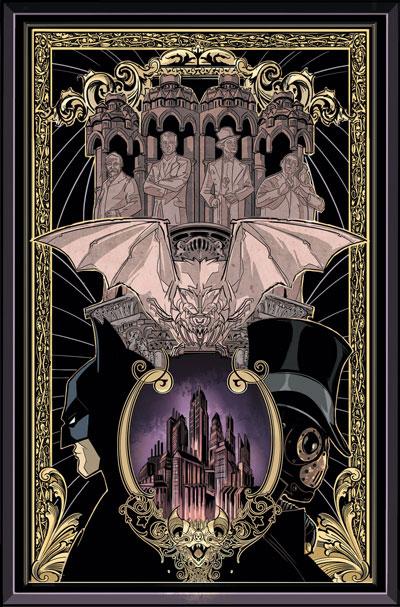 SCOTT SNYDER (SS): Yeah, sure. We have a lot of things we are excited about, both on those fronts. So the first thing is GATES OF GOTHAM, it's a series I'm doing with an up and coming writer here named Kyle Higgins and it's a mystery along the lines of what we are doing in DETECTIVE. It features Dick Grayson… I'll give you a big spoiler in a second too. (Laughs) But it focuses on—one thing I've always been interested in in Gotham—and this is the way I pitched the story originally to Mike, was the mysteries of the past and the Gotham of the past and the things that have occurred ages ago in Gotham really influenced the Gotham of today and how the past is almost a city that exists beneath the present in Gotham. And in that way we wanted to create a case that was a sort of terrible occurrence back in the gilded age right when Gotham was in this really cool race with Metropolis to see who could build the greatest skyscrapers and so on and have their skyline be this iconic skyline.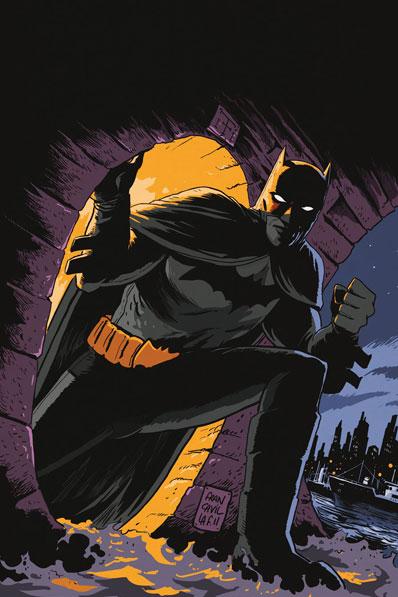 The mystery is cracked wide open now when this sort of terrible thing happens in the opening pages of the first issue and Kyle has just been terrific with writing and Trevor McCarthy, who is the artist and did the NIGHT RUNNER stuff with Kyle, is wonderful. One thing is, it's really about Dick coming to terms with the way that Gotham… To be a part of it's present, you have to understand it's past and it involves a lot of families that make up sort of the pillars of Gotham, the Waynes, the Kanes. There looks like there may be a Cobblepot on the cover… I don't want to give that away yet, I guess, and also we are reintroducing, we are very excited about it, Cassandra Kane. She will be back in the first issue.
BUG: Cool.
SS: So fans of that character, as I am, I think hopefully will be happy. We are really thrilled about having her in our series.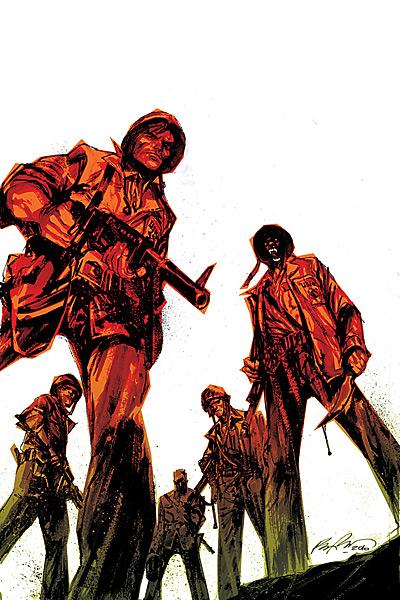 BUG: That's great. I can't want to see that one. And the other series that you have is a miniseries with AMERICAN VAMPIRE that's coming out?
SS: Yeah. That I am so excited about. The thing with AMERICAN VAMPIRE #13 is the start of our big World War II epic. Me and Raphael who is coming back on the book… I'm so excited, it's his best work so far… He's my co-creator from now on. He's listed as that, because nobody deserves it more than him. Anyway, it's the beginning of our big World War II epic and stars Henry, Pearl, Skinner… It's about Henry feeling older, he gets older, Pearl doesn't, and so he decides he wants to enlist in the war effort and they reject him because of his injuries and so on. What happens is he gets the offer from that secret organization we've been using, The Vassals, this sort of enemy of vampires that dates back and is sort of like a black ops groups that operates in the shadows and kills vampires all over the world. They offer him a place on a secret mission to an island off the coast of Japan that's about to be invaded where they think there might be a nest of vampires. So it's going to be a lot of fun. It's a big war epic and has Skinner, Pearl, Henry with different species, new species of vampires and more secrets about the past of a sort of vampire evolution.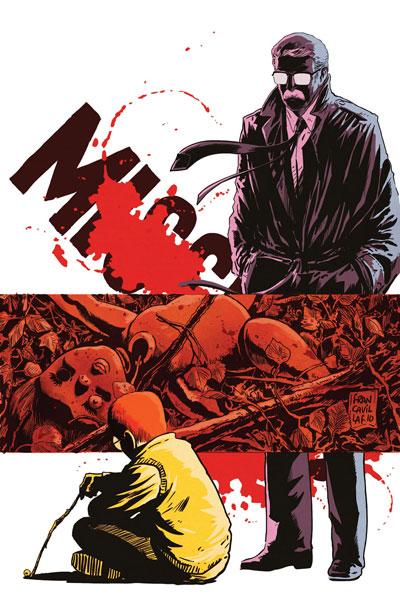 Anyway, what we wanted to do with the mini, which is SURVIVAL OF THE FITTEST, I really wanted to tell another war story to give it a scope in the series that involved the characters that I really fell in love with from the second cycle, Cash Hill McKogen, the Sheriff, his vampire baby son, and Felicia Booke, the daughter of Jim Booke, the man who finally caught Skinner Sweet who is half vampire herself. So that story is almost a black case files of the VMS, The Vassals of the Mornig Star. Those characters are all members of that organization now and they are going to be sent undercover to the Romanian mountains, which are occupied by Nazi forces right now to investigate a claim by a scientist who says that he's developed a cure for vampirism. He lives in a castle in Romania. Sean Murphy is the artist and I told him the story, he liked it, and was like "I just want to be able to draw Nazi vampires. Give me one Nazi vampire and I'm a happy camper." I was like "That's totally fine. I'll give you a Nazi vampire on the cover." And he was like "I would like to draw a castle." I was like "You can absolutely draw a castle. There's a castle in it." So that comes out in June. We are so thrilled and the fun thing about it is it's standalone; it's five issues, but it's happening almost simultaneously with the war story that's happening in the main series. They are two sets of casts from AMERICAN VAMPIRE and sort of one world that they are sharing. One is on the European front of World War II and in Eastern Europe and the other one is in the Pacific.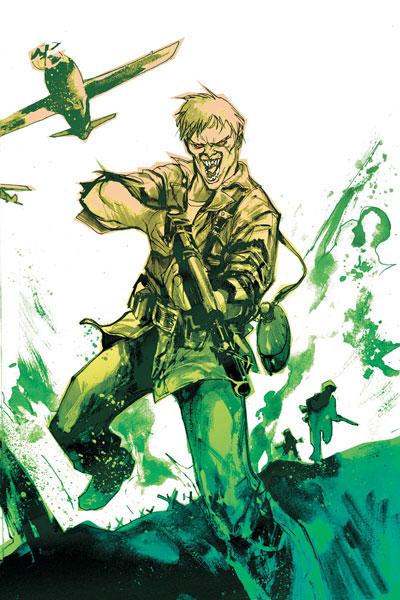 BUG: Very cool, yeah. It sounds like you've got a lot of historical info to go through. What do you do to research all of this stuff?
SS: Well this one is really dear to my heart. My grandfather was actually in the Navy for War World II. He was at Pearl Harbor and he was at Midway and so it's fun to be able to do a story that kind of incorporates some of the details and some of the emotional details I think that he's… I'm very close with him and that he's told me about like what it was like to be part of the war and not here for a while. So I did do a lot of research. I've read a lot about it with books that he has given me, but I watched all of the VICTORY AT SEA again and all of those documentaries on Iwo Jima and you know ISLES OF BLACK SAND, RED BLOOD, and all of the kind of news reel stuff from then, so it's been a lot of fun and Raphael has done a lot of research too, so we really wanted to make it feel like it's the 1940's. It's a war epic. We wanted to bring that era to life and he's using this really cool wash style. It's different again, out of his arsenal of style so we cannot wait for people to see it.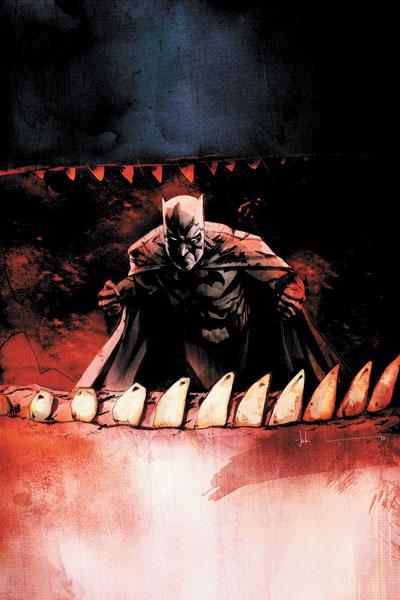 BUG: So I know we talked about this last year when I talked with you out in San Diego, but how much pressure it is just to come up with an original take on vampires with all of the vamp stories out there. Is that pressure still on? Now that you have established this, is it easier?
SS: Now I feel like that pressure is gone. The pressure is just to do justice to the character's cycle after cycle. The challenge was to get people as excited about it as we were and now I feel like the challenge is to write stories that don't make it feel like "Oh, I shoehorned in Pearl or Henry, just so I could get them in, because they are popular." We really wanted to make the series about following the bloodlines, but deep down it's really a series about following the bloodlines in the characters, like the emotional bloodlines. That's why we tried to set up the two issues with Mathais, #10 and #11, this theme… This idea of Pearl and Henry having this kind of distance between them, because she is immortal and he isn't and this question of "Will she ever turn him" and that's something that's really front and center.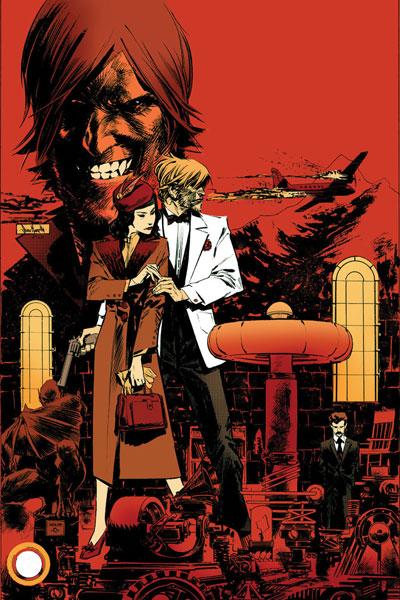 BUG: Great and as far as DETECTIVE COMICS is going, you're kicking ass on that. What can you say about that comic?
SS: I can tell you… I'll tell you a couple of spoilers. I'm really, really excited. So the secret really is that this is one big story we have been planning for a long time and it comes to a head over the summer, so it will end with issue #81, which will be a big 30 page finale. I just found out I got approved for that yesterday, so I'm really excited and a double ship in July. So it's going to be like a big, big finish to our story.
What's coming up in the immediate future with #875, it's a really good jumping on point if you hadn't been reading us, because it's actually part of the jumping on point's initiative just like AMERICAN VAMPIRE #13. They both have two pages at the beginning of story that also sum up what has happened so far. So in DETECTIVE it's Harvey Bullock talking about everything that's happened in Gotham so far in our run and so #875 is all Francesco; it's a story I've been waiting to tell for a long time that explains why maybe everybody is so scared of this scrawny guy with glasses, James Jr. So it really goes into our absolute creepiest, scariest issue I think so far. I'm very, very proud of it. And then #876 begins sort of the big ramping up of the story with Jock.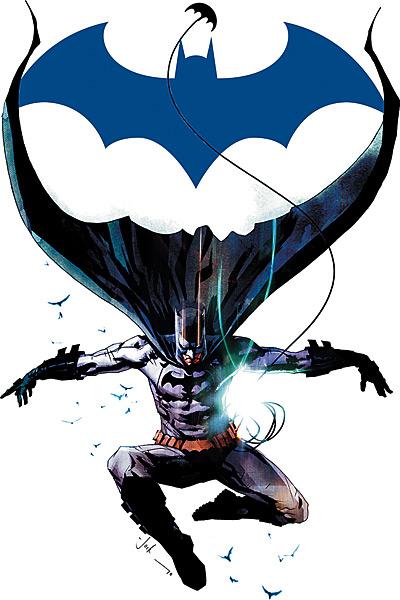 It's going to close down the whole thing and culminate in a hopefully big twisted, really dark, and spooky finally where the immediate cycle coming up from #876 to 878 is all about the new faces of organized crime in Gotham, so it's going to be about the people that stepped into the vacuum once the Maronies and Falcones and Black Masks fell and these are criminals that just like the whole arc, the whole cycle, the whole run is really about how Gotham challenges its saviors the way that it creates villains that are their own sort of personal nightmares and for Dick, that means these criminals that are essentially these organized crime guys, they are wilder and fiercer and more vicious and have no dignity and absolutely no fear of Batman. It's much more of villains that really fit his weaknesses and the same with Gordon. His story is really about he's a detective that's just always able to add up the clues and get an answer and with his own son, we wanted it to be that you as a reader don't know yet "Is James Jr. a troubled guy on the right path? Or is he the scariest guy ever to walk the streets of Gotham?" So that's what we've got coming up.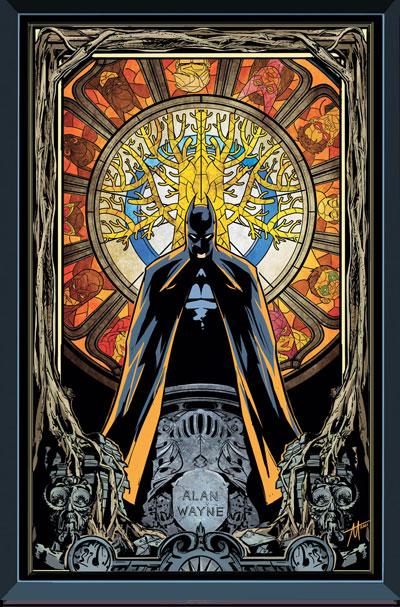 BUG: Sounds fantastic. I love what you're doing with that character. Well, one more thing about AMERICAN VAMPIRE. I was wondering if there were any word on Stephen King ever coming back and doing some more stuff?
SS: He teases it. He's doing a little piece, a foreword, for us in prose for the volume two which is out in May, which we are really excited about which collects issues six through eleven. But he always has an open door man. I talk to him a lot. We send him every issue and he's always chiming in about where he'd like to be, so my hope is we are really, really thrilled about what we have planned for the fifties. I have a big, big twist and a new character I want to bring in that is sort of our version of a Punisher. He's a character who has actually been tucked into the series earlier in a hidden way and my feeling is that if he comes back at any point, it will probably be there. I think that he can't really resist hot rods and vampires.
BUG: Well thanks a lot for talking the time to talk with me, I appreciate it. I know you are a really busy man here at the Con. It was great talking to you again.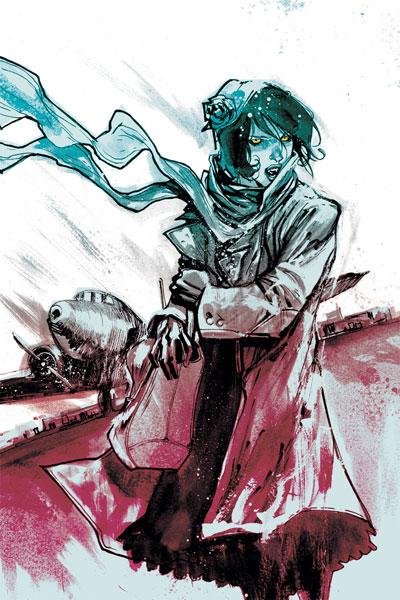 SS: No man, we love you guys. Thanks so much. You've been kind to us from the very beginning. I'm a big fan of you.
BUG: I chose AMERICAN VAMPIRE as "Best Ongoing Series of the Year" for the last year's @$$ies and it totally is and continues getting better with every issue.
SS: I can't thank you enough. Thanks to everybody reading us and thanks to you guys at the site. You and everyone there have been so nice to us.
BUG: Thanks a lot.
SS: All right, sure.
BUG: See you later, Scott.

You can read Scott Snyder's awesome work monthly on DETECTIVE COMICS and AMERICAN VAMPIRE and look for BATMAN: GATES OF GOTHAM starting in May and AMERICAN VAMPIRE: SIRVIVAL OF THE FITTEST in June!
Ambush Bug is Mark L. Miller, original @$$Hole / wordslinger / reviewer / co-editor of AICN Comics for over nine years. Support a Bug by checking out his comics (click on the covers to purchase)!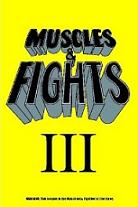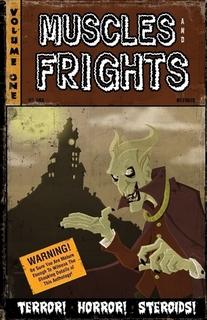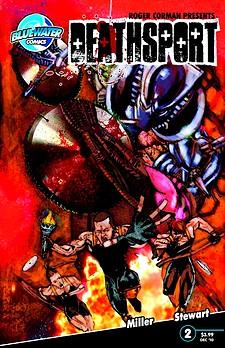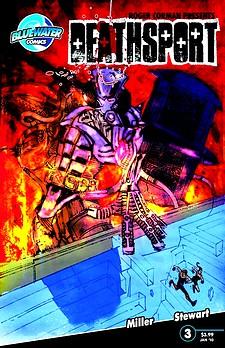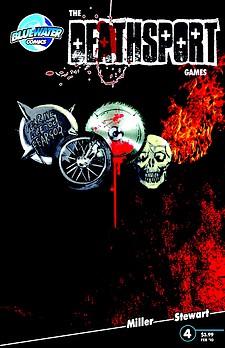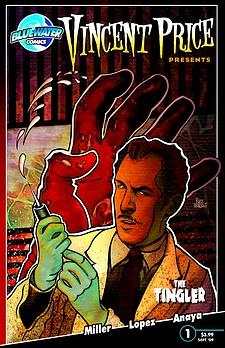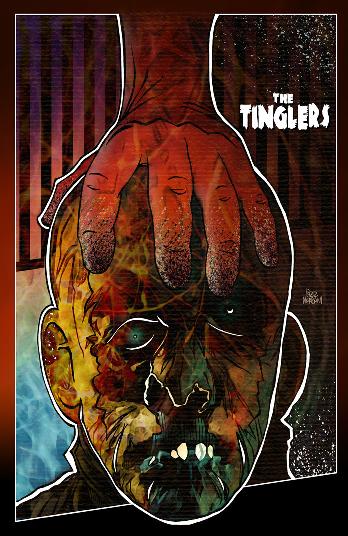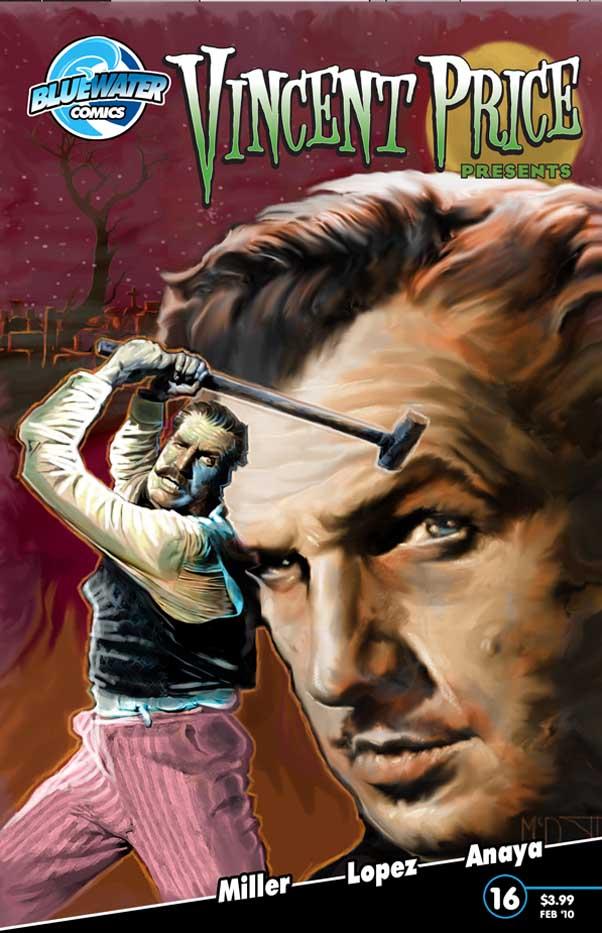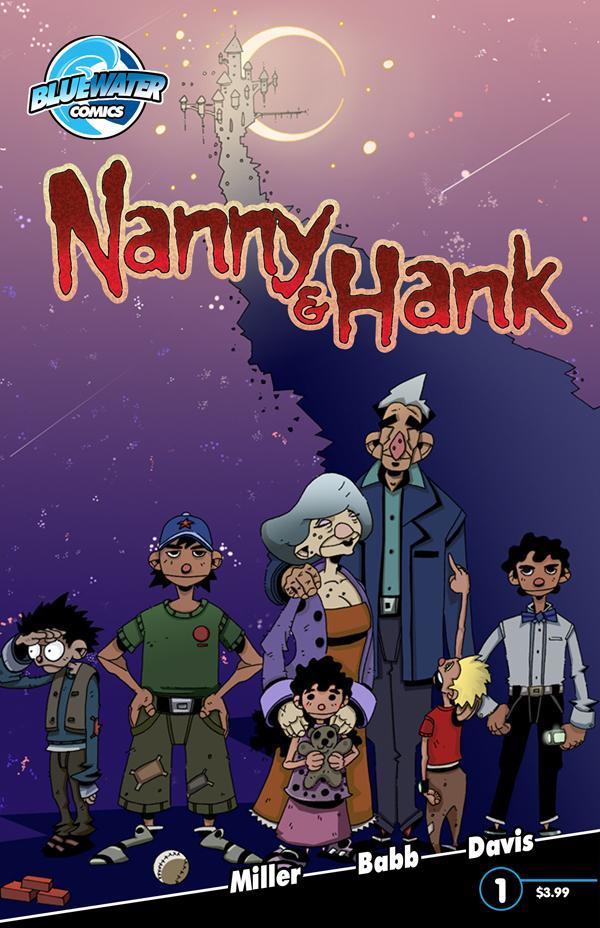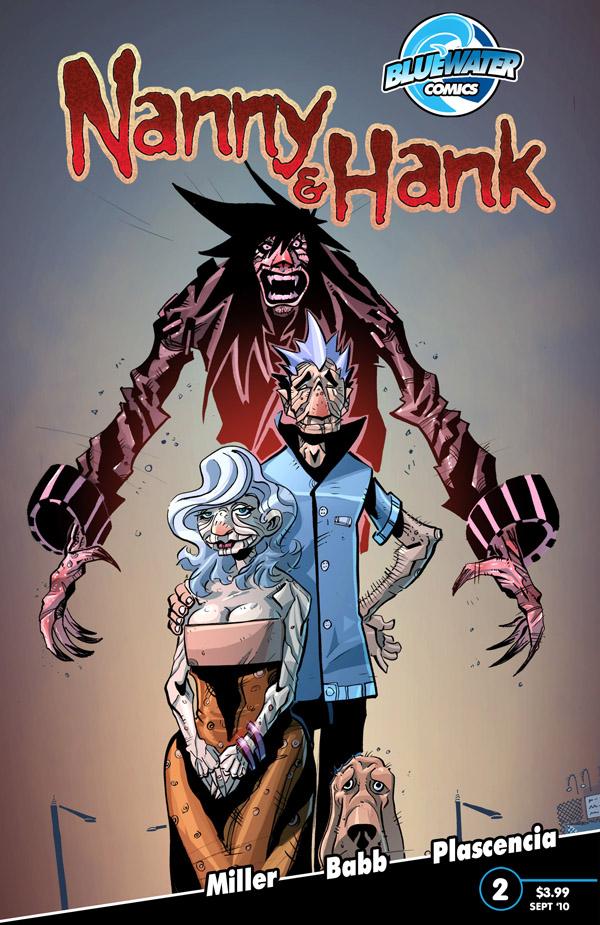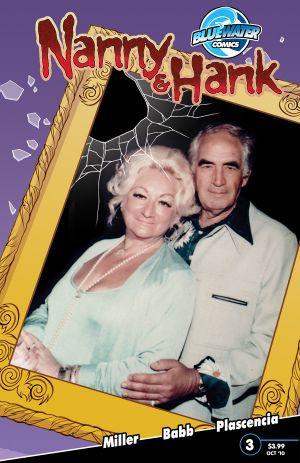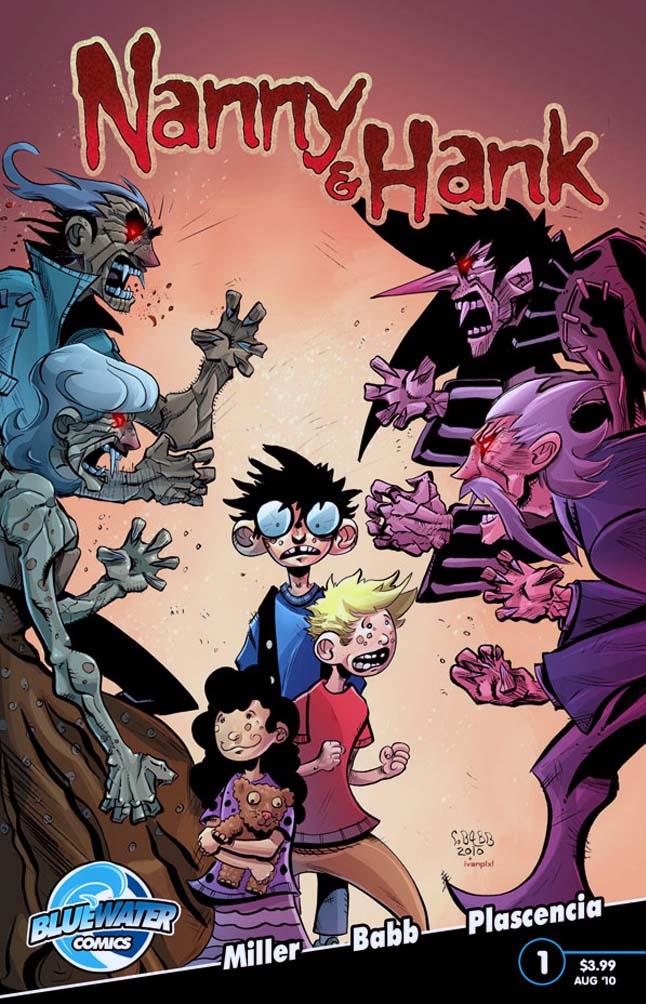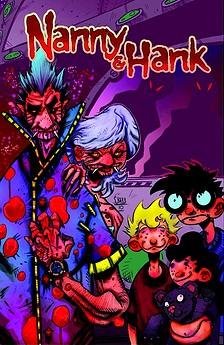 Check out NANNY & HANK's Facebook Page
Check out THE DEATHSPORT GAMES' Facebook Page
---
Editing, compiling, imaging, coding, logos & cat-wrangling by Ambush Bug
Proofs, co-edits & common sense provided by Sleazy G