Last week brought a big "Justified," with Loretta MacReady leveling her vengeance against Coover Bennett. Plus Mags and Boyd besting the hot redhead from "Hung."
FX says of Justified 2.10, "Debts and Accounts":
Raylan and Winona's idyll is shattered by violence, as Boyd and the Bennetts struggle to rise from the ashes of chaos in Harlan.
What FX refuses to tell you resides in the spoiler-cloaking text invisible.
* The teaser begins with Raylan and Art looking over the Walt MacReady autopsy and appraising the character of Loretta MacReady.
* Art to Raylan: "You opened that can; lets eat it all."
* Art to Raylan: "I'm stuck with a man who is a lousy marshal and a good lawman."
* Art to Raylan: "Sooner or later this problem's gonna solve itself."
* Scene two brings together Mags Bennett and Raylan's stepmom Helen. Hobert turns up also.
* Scene three deals with Ava and Boyd Crowder.
* Scene four returns to us the beguiling Winona Hawkins. Raylan to Winona: "Hold that thought."
* "She talks like Oprah," allows Loretta.
* It's a big episode of Dickie Bennett, who reminds of Daniel Faraday this week.
* A character not seen since season one turns up.
* Neil Young's nationality is discussed.
* SUPER SPOILER: Edosipe eht ni etal yrev srucco llydi s'anoniW srettahs taht ecneloiv eht.
* How does it end? "Even if it was from a distance."
Titles of the final season-two "Justifieds" (which was some time ago renewed for season three):
2.10 "Debts and Accounts"
2.11 "Full Commitment"
2.12 "Reckoning"
2.13 "Bloody Harlan"
10 p.m. Tuesday. FX.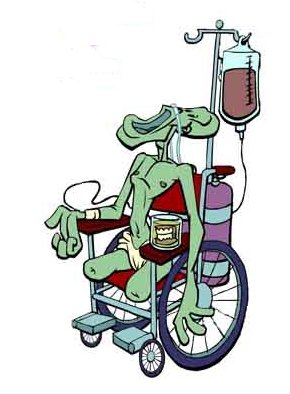 Legolas Blu!!
Hundreds of Blu-rays Under $10!!