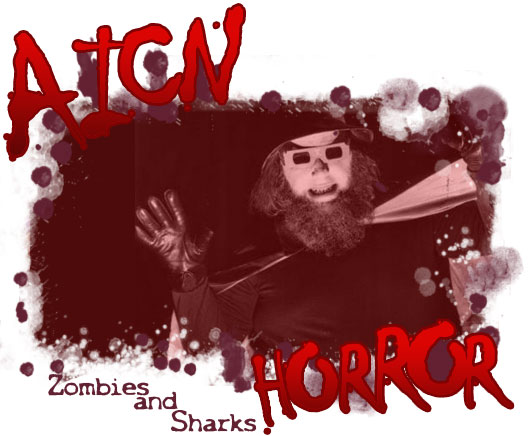 Logo by Kristian Horn
---
Greetings, all. Ambush Bug here with another AICN HORROR: ZOMBIES & SHARKS column. Why ZOMBIES & SHARKS? Well, those are the two things that I've had the most nightmares about. It's the reason I rarely swim in the ocean. It's the reason I have an escape plan from my apartment just in case of a zombie apocalypse. Now if you've ever had those fears or fears like them, inspired mainly by nights upon nights of watching films of the frightening kind, this is the place for you. So look for AICN HORROR: ZOMBIES & SHARKS every Friday for the foreseeable future, horror hounds, where we'll be covering horror in all forms; retro, indie, mainstream, old and new.

This week, we've got another heaping handful of new horror films including the always controversial A SERBIAN FILM. But before we dive in, there're a few items of interest you may want to check out…
---
FAMOUS MONSTERS Imagi-Movies Film Festival is going on this weekend (April 8th – 10th) in LA at the Laemmle Music Hall in Beverly Hills located at 9036 Wilshire Blvd. This three day film festival will celebrate films Forrest J. Ackerman loved and any fan of this column in the area should get their tickets now by going to the imagimovies website. Check out a trailer for the fest below.
God, I wish I could make it to this. I love festivals like this. Unfortunately, I'm stuck in Chicago. Anyone who goes and wants to send me a report for this column, please do so!
---
Being stuck in Chicago isn't so bad though. We have our own film festival going on at the legendary Portage Theater (4050 N Milwaukee Ave. in Chicago) with AICN's Capone there to host interviews with Charles Band, Stuart Gordon and Barbara Crampton. Showing will be FROM BEYOND, CASTLE FREAK, THE RE-ANIMATOR, and the premiere of THE KILLER BONG 3-D (with scratch and sniff cards provided, of course). Doors open at 2:00pm. Show starts at 3:00. I'll definitely be there for this one. Find out more info about the special event here!
---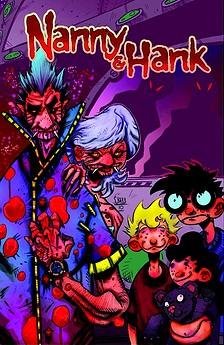 Finally, I have the winners of this week's NANNY & HANK contest celebrating the release of my very first graphic novel trade for my comic book miniseries, NANNY & HANK. The comic follows an elderly couple as they are bitten by a vampire and are forced to del with becoming creatures of the night in their twilight years while taking care of their rambunctious grandchildren.

The following folks will be receiving a copy of NANNY & HANK Vol.1 in the mail in a week or two when the book is released.
Scott Childers
Eitan Levine
Stephen Macauley
Will Butler
Mike Stab
Congratulations winners! Thanks for everyone who participated in the contest. If you didn't win, fear not, you can pick up a copy of NANNY & HANK Vol.1 here!
Now, let's get to the new horrors!
Today on AICN HORROR
(Click title to go directly to the feature)
THE WEEPING WOMAN (2011) Short Film
SCALENE (2011)
THE INHERITANCE (2011)
THE BISBEE CANNIBAL CLUB (2011)
A SERBIAN FILM (2009)
And finally…
---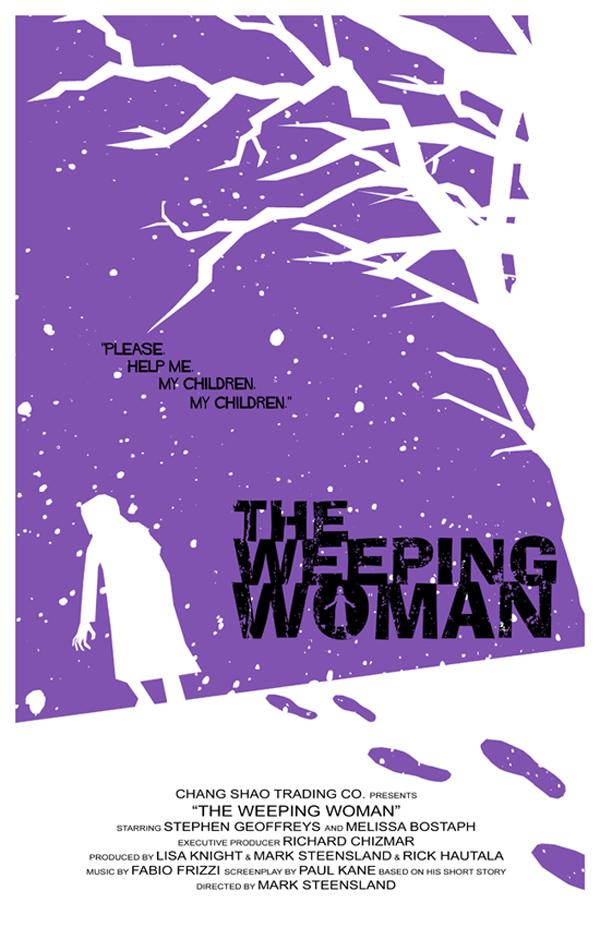 THE WEEPING WOMAN (short film, 2011)
Directed by Mark Steensland
Written by Paul Kane (based on his short story)
Starring Stephen Geoffreys, Melissa Bostaph
Premiering at Motor City Nightmares on April 16th in Detroit, MI!
Reviewed by Ambush Bug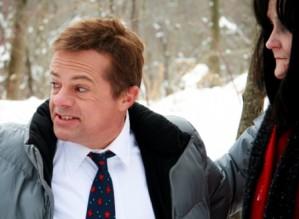 Starting off this week's batch of new horror is THE WEEPING WOMAN, from Mark Steensland who brought us last week's "And finally…" short film PEEKERS. Just as with that film, Steensland takes a simple concept; a man driving along a deserted road encounters a ghostly woman, and amps it up in both areas of creep and camp. As with PEEKERS, the budget it low, but Steensland turns up the chill factor with some strong performances and some effective dialog.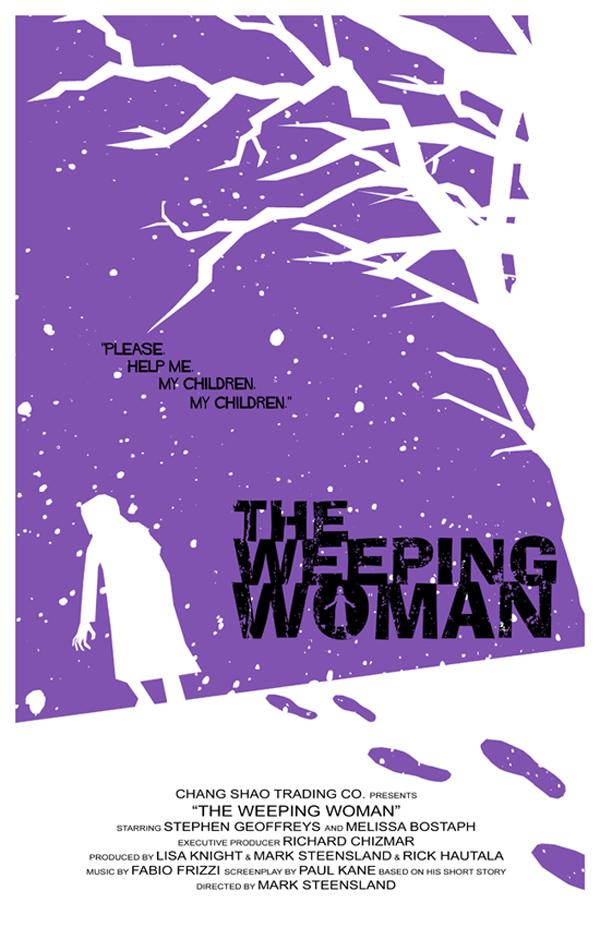 The best thing about THE WEEPING WOMAN, besides the powerful ending, was seeing Evil Ed himself, Stephen Geoffreys who was elevated to cult icon status when he played Charlie Brewster's giggling best friend in FRIGHT NIGHT. Geoffreys is back in this, a more subdued role, as the man driving down the road. Sure, it's pure nostalgia pumping up this performance, but it was great to see this actor again in a horror role, even in this all-too-short short film.
THE WEEPING WOMAN relies a lot on the "woman by the road" urban myth and counts on the viewer to know the tale. Because of this, the ending comes off as a powerful punchline. Having seen two of Steensland's short films, I'm looking forward to seeing more horrors from this up and coming director.
---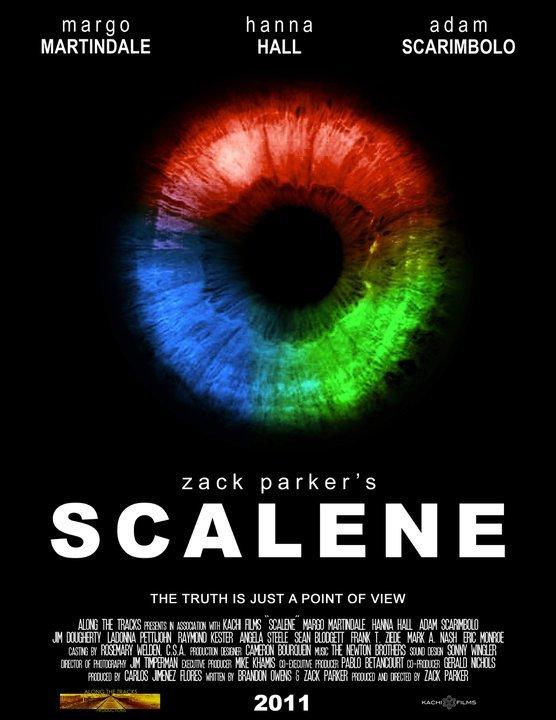 SCALENE (2011)
Directed by Zach Parker
Written by Brandon Owens & Zach Parker
Starring Margo Martindale, Adam Scarimbolo, Hanna Hall
Reviewed by Ambush Bug
More of a drama/thriller than straight up horror, there are some pretty horrific scenes in SCALENE, so I figured it wouldn't hurt to put this one in with the rest of the new horror films. Writer / director Zach Parker shows incredible skill in both writing a fantastic story and making it look distinct on camera. SCALENE tells a story from three vastly different perspectives; a ROSHOMON style story structure where you don't really understand the entire story without seeing it through these three sets of eyes.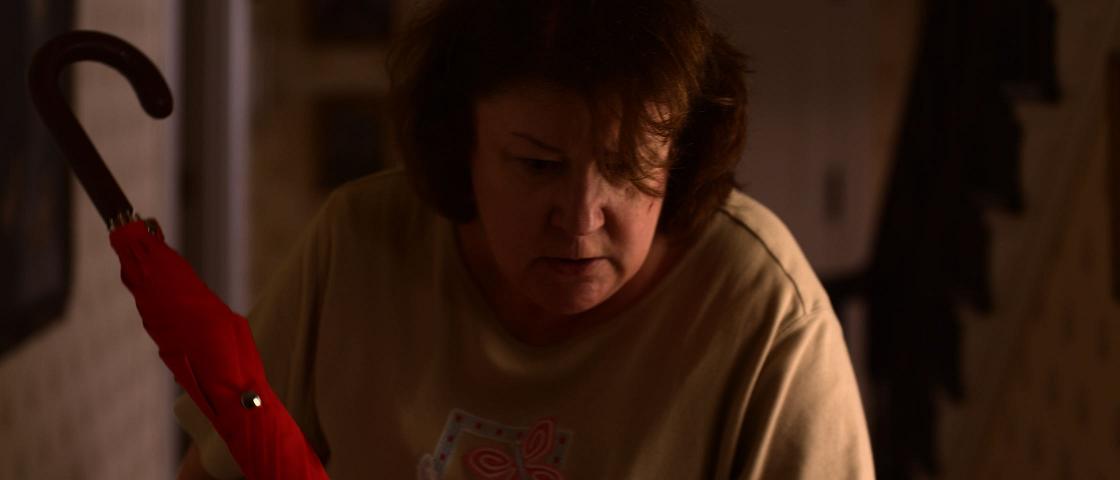 The best part of this film is that it's trio of stars get to shine in lead roles—roles that they normally don't get to occupy. Margo Martindale does a fantastic job as the mother of an invalid young man. Martindale is best known for her roles in MILLION DOLLAR BABY and SECRETARIAT, but here she's allowed to show how multi-faceted a star she really is. She embodies a wide range of emotion here in a believable and grueling portrayal of someone overcome by burden and desperation. Hanna Hall also delivers a slam dunk performance as an overeager and over curious nanny for the invalid. Again, Parker's (and co-writer Brandon Owens') script requires her to be both innocent and devious depending on which story you want to believe. The little girl who played Jen-NAY as a child in FORREST GUMP is all grown up in SCALENE, showing that she can act with the best of them. Adam Scarimbolo breaks Robert Downy Jr.'s rule and plays full on disabled here, so probably no best actor nod's coming his way according to TROPIC THUNDER's philosophy, but Scarimbolo is brave and highly effective as the invalid man who sustained irreparable brain damage from huffing fumes as a twelve year old and must be taken care of by the main actresses of the film. Seeing this trio of actors play off of each other is a thing to behold.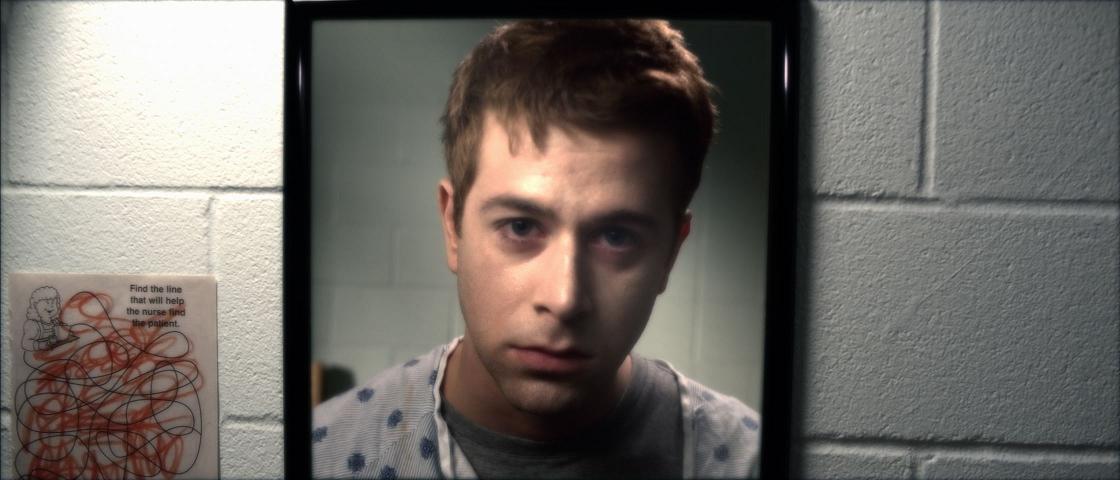 Though nothing I've said so far qualifies SCALENE to be a horror film, it does feature some of the most painfully raw scenes of emotional terror I've seen in a long time in a film. The way Parker tweaks and twists the perception ever so subtly as the perspective shifts from one of the three characters to another is intricately masterful. SCALENE is a film that gets under your skin in how emotionally raw it is. It definitely causes a sense of unease that people can be this destructive and one thing all good horror does is embed a sense of unease on a viewer. Sure, squeezing SCALENE into this horror column is a bit of a stretch, but if you're looking for something gripping, real, and unforgettable, SCALENE is definitely something to seek out when it is released later this year.
---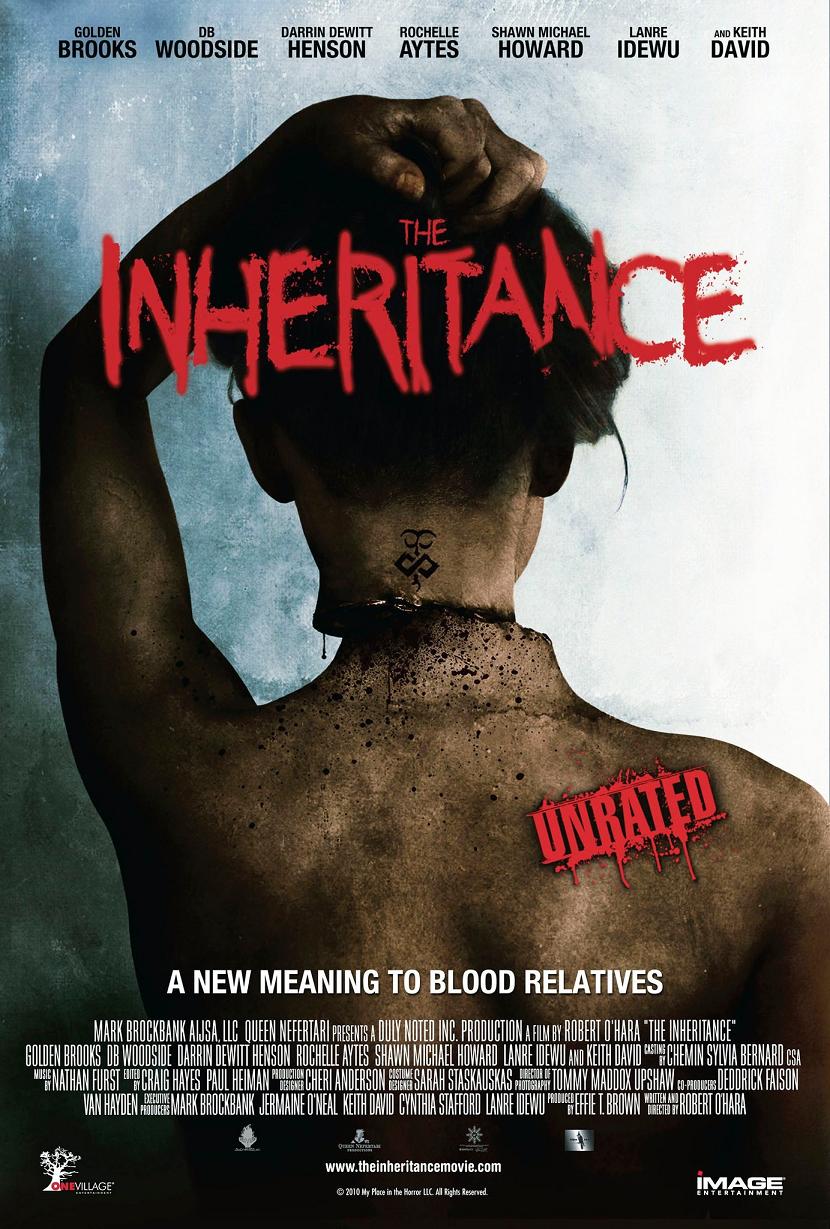 THE INHERITANCE (2011)
Available on DVD & BluRay April 12th!
Directed by Robert O'Hara
Written by Roberet O'Hara
Starring Keith David, Rochelle Aytes, D.B. Woodside, Darrin Dewitt Henson, Golden Brooks, Adriane Lenox, Shawn Michael Howard
Reviewed by Ambush Bug
THE INHERITANCE is a film that deserves to be seen. It's a film that doesn't go for the easy scares and takes the horrors seriously. Writer / director Robert O'Hara seems to want to produce an intelligent horror film, filled with African American actors, dealing with African American themes, but not falling into the trappings most African American films feel the need to adhere to. There might be something fun about films like SNOOP DOGG'S HOOD OF HORROR or THE BLACK DEVIL DOLL or TALES FROM THE HOOD, but in the end, the film plays on the basest of stereotypes and although I'm not an African American, if I were, I'd be embarrassed of the portrayal of African Americans in most horror outings.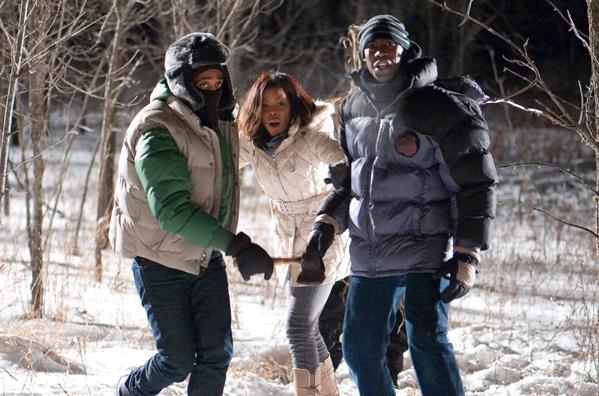 Usually in horror films, folks of color are either played for laughs as a ludicrously animated fool or the fourth wall breaker stating what the audience is feeling ("Sheeeeeit, y'all must be crazy. I ain't going down dat dark hallway."). THE INHERITANCE shatters all of those stereotypes casting an attractive, intelligent, successful, and talented group of African American actors in roles where the characters have all of the complexities of the real world.
The cast, lead by Rochelle Aytes, is the most likable thing in THE INHERITANCE. Five cousins gather in the snowy countryside to meet for a family reunion. All of them have eyes on the family fortune for different reasons. But upon arriving there, the five find an empty house with a kitchen full of food and wine. The cousins celebrate, catch up with one another, argue and make up. In this first period of the film, O'Hara establishes these strong characters; crucial for the hells that are in store for them.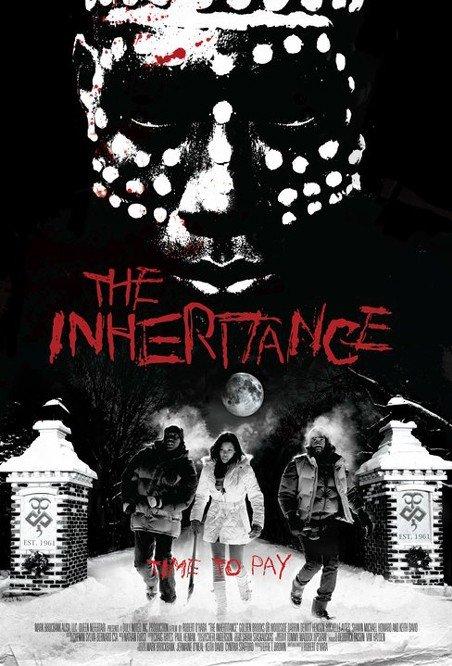 Soon Keith David shows up and with him are more creepy elders of the family. The elders have ulterior motives for their younger relatives involving a curse that dates back to the times of slavery and voodoo. THE INHERITANCE does a great job of making the viewer care about these appealing twenty-somethings, then puts them through the ringer in a creepy, creepy way. Soon little voodoo creepies begin attacking the house and the cousins and as they fight amongst themselves over the money they want from the elders, they hardly notice the insidious things going on under their noses until its too late.
Basing this story on greed and tradition, O'Hara crafts a nuanced tale that respects and plumbs the rich history of African American culture in America, explores themes of societies attention to monetary gain, and dissects familial relationships and the goods and the bads that accompany them. THE INHERITANCE offers up intelligent themes for discussion, then looks at them through the lens of a horror film. Though THE INHERITANCE falters a bit at the end when reasoning sort of jumps out the window and everything hinders on a silly email being sent, the ride there is populated by characters I wanted to see more of and chills to keep things interesting along the way. First and foremost, this is an effective and intelligent horror film. Though it isn't necessarily right, because there as so few films of this type (treating the main characters as actors and not stereotypical black actors), THE INHERITANCE stands out as an effective and intelligent African American horror film. Hopefully, more films like THE INHERITANCE will be made so this differentiation doesn't have to be the case for long.
---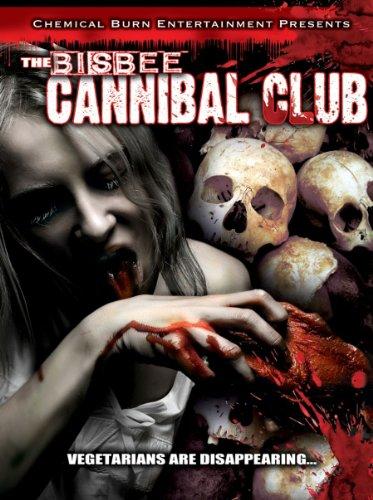 THE BISBEE CANNIBAL CLUB (2010)
Directed by Bill Robertson
Written by Bill Robertson
Starring Johnathan Ash, Avery S. Davis, Brett Behrens, Reed Booth, Molly ratchet
Available through Chemical Burn Entertainment
Reviewed by Ambush Bug
I know the crowd that made this film. Not personally, but folks like them. They are folks who love horror. Some of them are in bands. Some work in bars. Some live the night life—the goth lifestyle, and fully embrace an addiction to full on horror. Though this love of the genre doesn't guarantee that they would make a perfect horror film, the passion is present in every low tech, low budget scene in THE BISBEE CANNIBAL CLUB.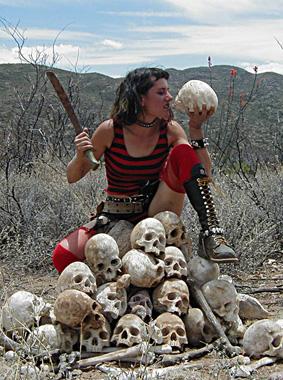 The premise of THE BISBEE CANNIBAL CLUB is a winner. The folks of Bisbee County love the simple life, unfortunately, that simple life means cannibalism. For the most part, the targets of this club are hipster vegetarians. Soon this raises the ire of the devoured's surviving family and friends who form a Bisbee Cannibal Hunting Club. What type of movie would this be if these two titanic teams didn't inevitably clash? Expect blood, vomit, and carnage to ensue in heaping doses.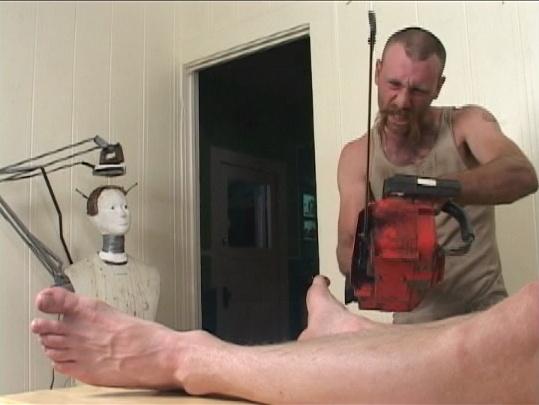 The actor's performances are beyond amateurish. The directing is basic. The effects are below zero budget. And the pace is mind-numbingly slow. The saving grace of BISBEE CANNIBAL CLUB is that there are a few clever bits of writing here and there. The fun premise and targeted ire toward the vegetarian/artsy fartsy set is reminiscent of Roger Corman's classic, BUCKET OF BLOOD. I can't recommend this one to anyone but those who can appreciate the lowest of low budget horror, but THE BISBEE CANNIBAL CLUB doesn't pull its punches. It reminded me of John Waters' early films which occasionally showed sparks of greatness through all of the amateur filmmaking and freakish fetishes. If Waters could move on to bigger and better things, so could the folks behind THE BISBEE CANNIBAL CLUB, I guess.
---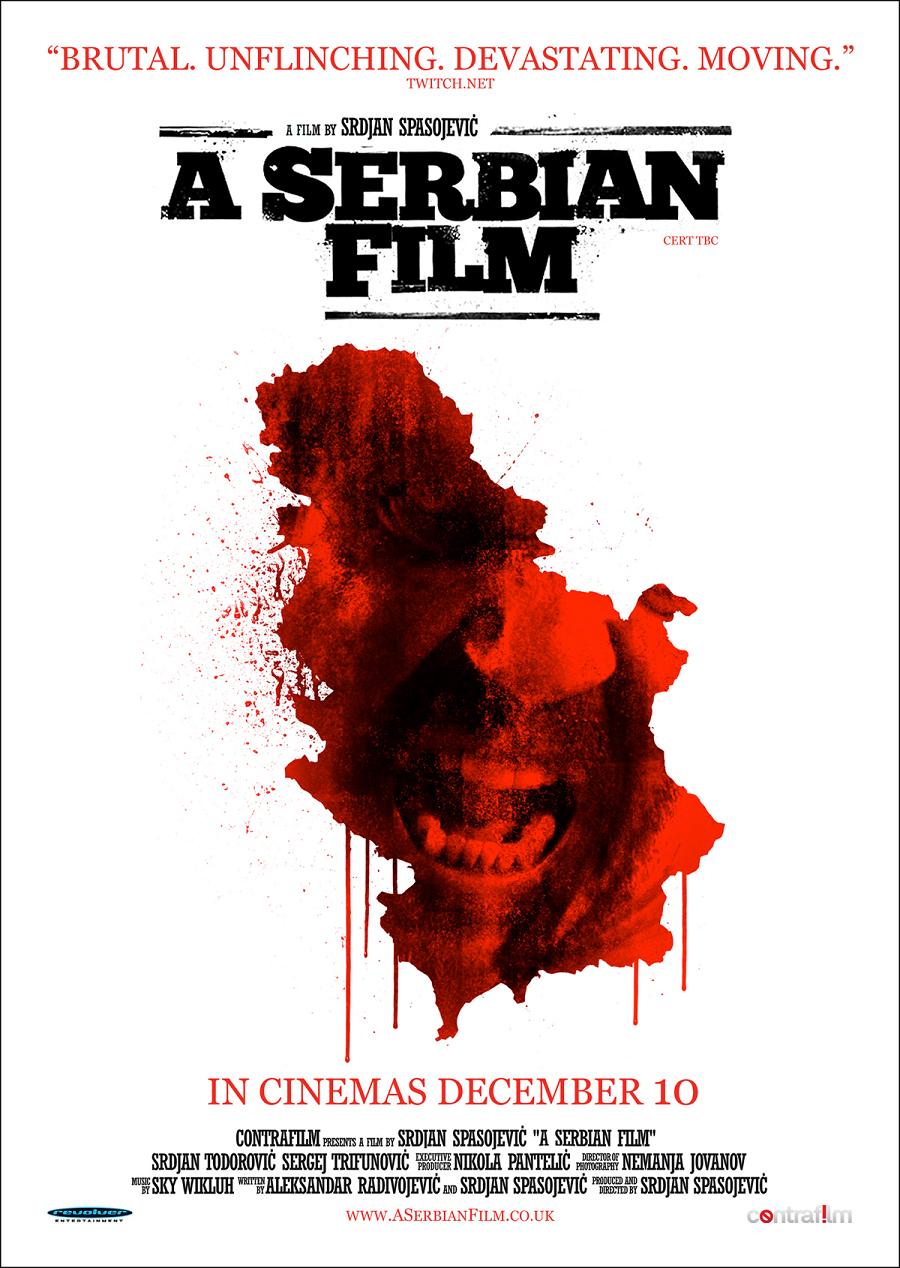 A SERBIAN FILM (SRPSKI FILM) (2009)
Directed by Srdjan Spasojevic
Written by Srdjan Spasojevic & Aleksandar Radivojavic
Starring Srdjan Todorovic, Sergej Trifunovic, Jelena Gavrilovic, Katarina Zutic
Reviewed by Ambush Bug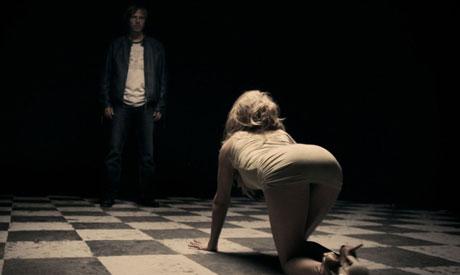 A SERBIAN FILM starts out with a young boy stumbling upon a porno his father left lying around the house. The child watches the film with wide eyes, not fully understanding it. Of course, when his parents enter the room, the mother freaks and takes the child out of the room while the father is less reactionary. Turns out the father, Milos, is the man in the film having sex with another porn actor. A few beats later, the child and his parents talk about this experience, misunderstanding what went on in the film and thinking that his father was hurting the woman. The boy was uncomfortable about how his body felt after seeing the film. A bit later in an extremely sophisticated and surprisingly mature scene, Milos explains to his son that the feelings he is having in his body are natural though he might not understand it right now. In a metaphorical sense, we, the viewer of A SERBIAN FILM are the child, experiencing the horrors that are soon to come, not fully understanding it and not particularly liking the feelings the film is making us endure. But horror exists in the world and the makers of A SERBIAN FILM seem to want to make that blaringly clear. And though the horrors enacted in A SERBIAN FILM are among the most deplorable a body can do to another, they do represent that dark unknown that we are not comfortable thinking or talking about; those taboos that many feel shouldn't be brought up. Because of this, A SERBIAN FILM is a very effective film. Exploitative? Debatable. Horrific? Most definitely.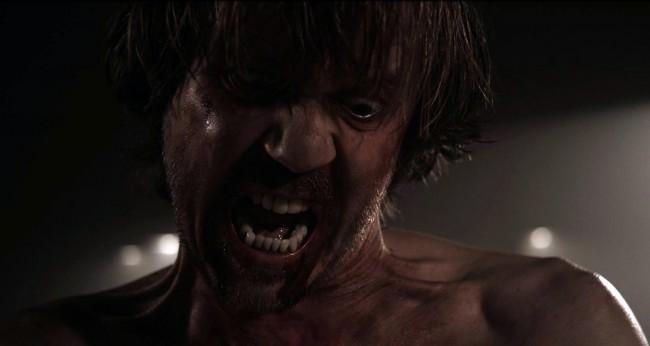 I know the mere mention of A SERBIAN FILM often causes a talkback fervor of monumental proportions from self-righteous folks who haven't seen the film, damning those who dare cover it, and calling for crucifixion of those giving it any kind of praise. I do recognize the acts in this film as deplorable and disgusting. There are moments I can't unwatch or forget. I can honestly say that A SERBIAN FILM is the most notorious film I've ever seen in the way it unflinchingly depicts unspeakable acts of inhuman horror against innocents. I recognize the anger some may feel toward this film and numerous times while I was watching it, I debated about whether or not I wanted to continue. But as deplorable as A SERBIAN FILM was, I still had a curiosity to see how far the filmmakers would push those boundaries we never though were breachable. Turns out the hells this film plunges into has many, many fathoms. When the credits rolled, I sat silently for a moment—trying to process what happened and trying to come up with something rational or relevant to write about.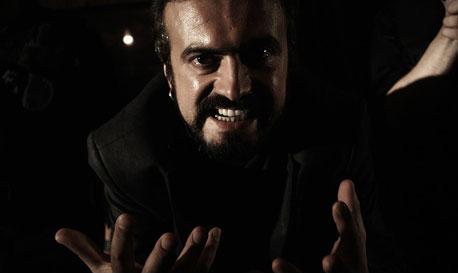 Dissecting this film from the content standpoint is one way I found myself wanting to look at A SERBIAN FILM. A former porn star is convinced to do one last job with an eccentric director for a huge amount of money that will make his loving family comfortable for the rest of their lives. But he doesn't count on the terror the director is capable of. As an exercise in breaking taboos and causing a reaction in one's audience, A SERBIAN FILM is an over the top success. There are things in this film I never thought would ever be depicted on camera. If A SERBIAN FILM does not cause a reaction in a viewer, I sincerely fear that person.
Could the filmmakers have made a film without the over the top sexual violence? I think so. I think as much as the filmmakers try to state that this is a comment on violence--not only in cinema but on a world wide scope, I think a better filmmaker could have conveyed the horror without showing so much of it. The entire last forty minutes of A SERBIAN FILM is a non-stop montage of brutal violence as a decent man is turned to a sexual monster frothing at the mouth, using his penis as a weapon, and destructively fornicating out of sheer animal rage. And it's all shown on screen with very little cuts. The camera doesn't blink. Milos has devolved into man's most primal instincts to procreate or die. The camera lingers more than a bit too long on this sexual violence to not think that there was some kind of fascination with the brutal acts going on behind the filmmakers' lens. I understand the point of showing violence to raise awareness or manipulate a viewer, but there also comes a point when it is fetishized, and I think that point was definitely reached here.
I will say that I cared for the Serbian family in the film and that was due to some skilled filmmaking at the beginning; developing these characters so fully that I felt for them when they were in danger. So despite the way the filmmakers lingered on the violence too long in the latter half, the set up was constructed extremely well and provided a solid emotional core. Had the filmmakers not established such a likable and relatable family, I doubt the rest of the film would have been as terrifying.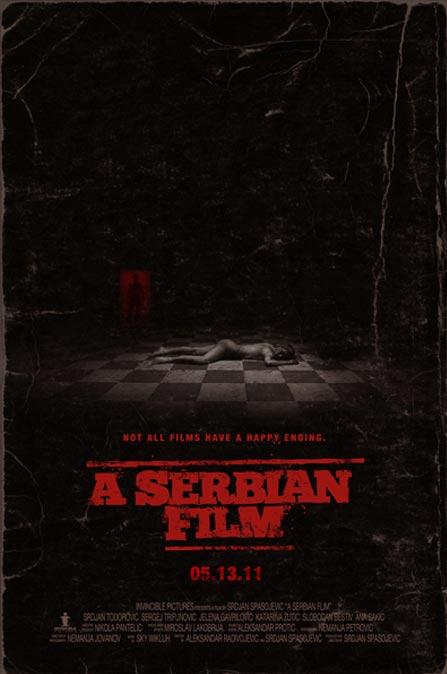 Though the subject is pornography, no one is going to watch A SERBIAN FILM and think of it as a film to spank it to and if you get a half-chub watching this, please seek help. This is a horror film in its most basic sense--it horrifies the viewer (it certainly did with this viewer). I try to justify my love of horror by telling folks I love the feeling of being scared. That exhilaration. That thrill. But that's not the way I felt while watching A SERBIAN FILM. I was truly terrified of what was happening and who it was happening to. Uncomfortably terrified. And I hated the feeling. This wasn't fun. I will say that A SERBIAN FILM is a film I won't soon forget though and for that, it is an effective piece of cinema.
Having endured A SERBIAN FILM, though, I can safely say that I don't ever want to see it again.
---
And finally, let's end this with a zombie song, shall we? I know this song was used in the ScyFy series FACE OFF (a surprisingly fun reality show), but it is kind of catchy. Here's Natalia Kills with "Zombie"…
See ya, next week, folks!

Ambush Bug is Mark L. Miller, original @$$Hole / wordslinger / reviewer / co-editor of AICN Comics for over nine years. Support a Bug by checking out his comics (click on the covers to purchase)!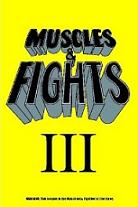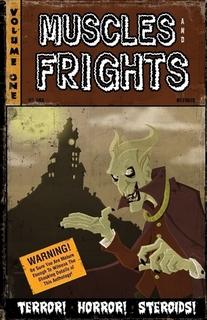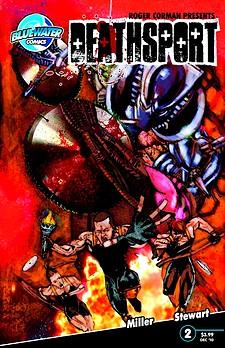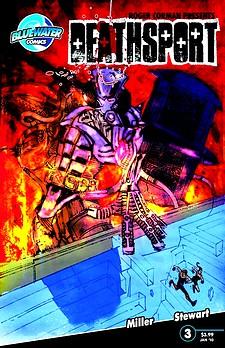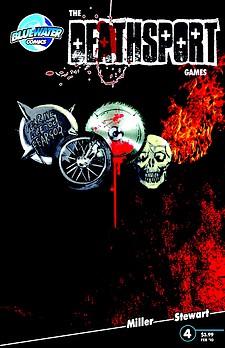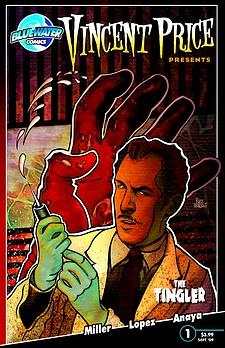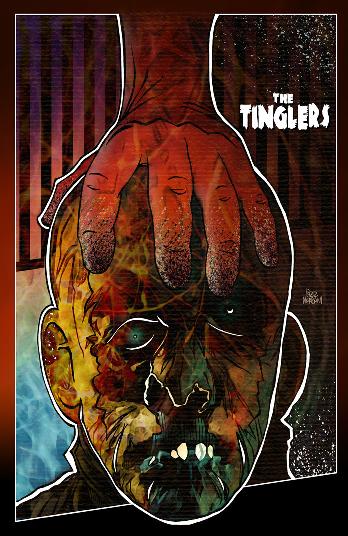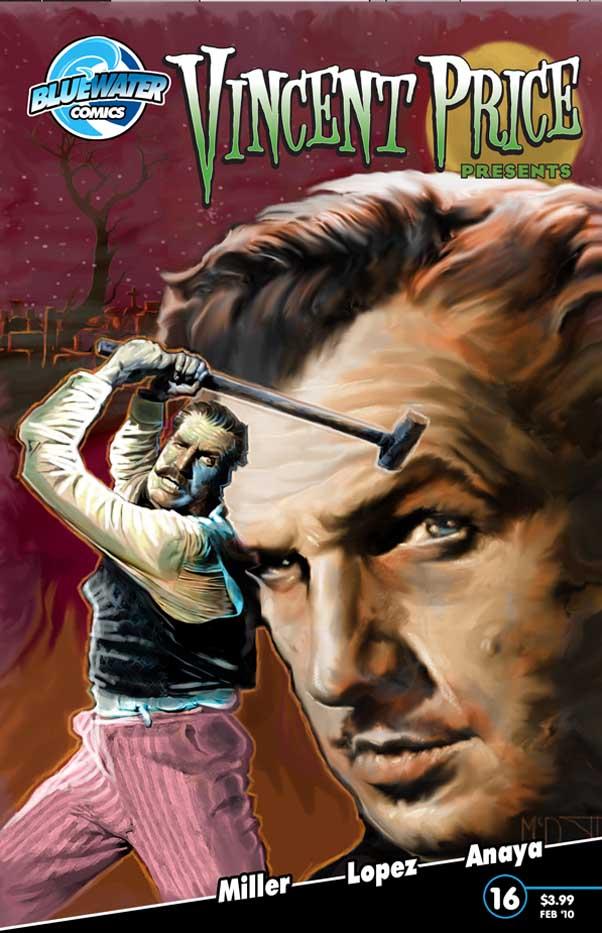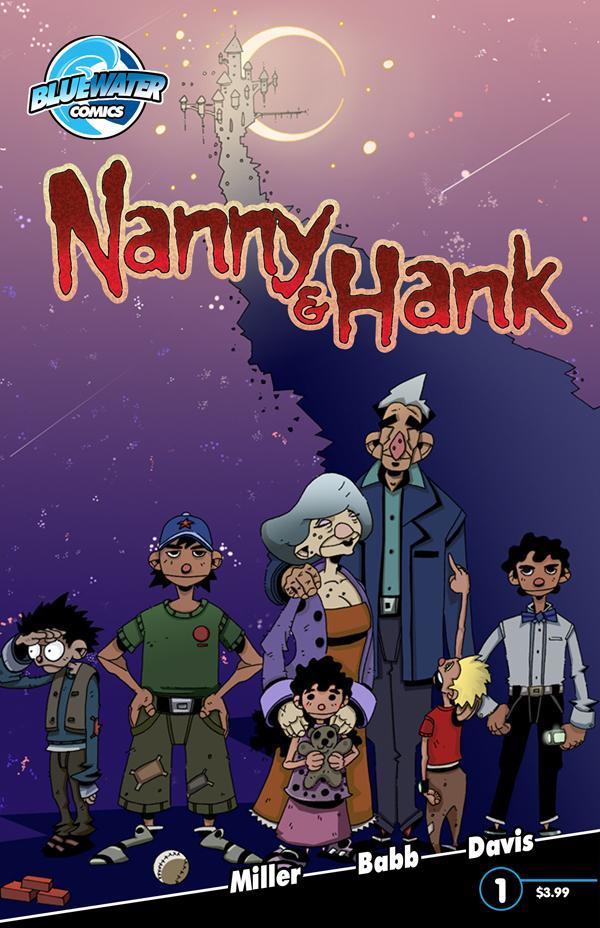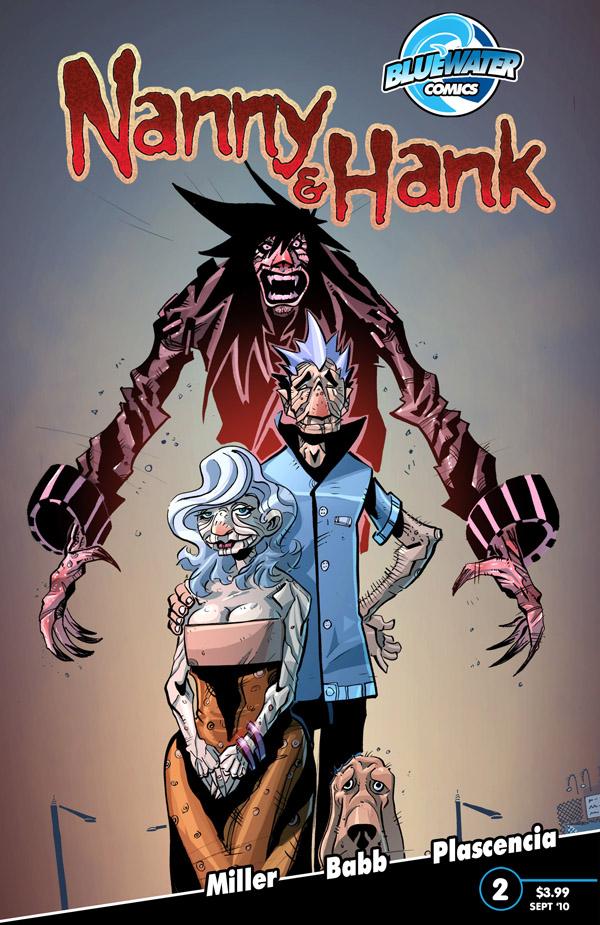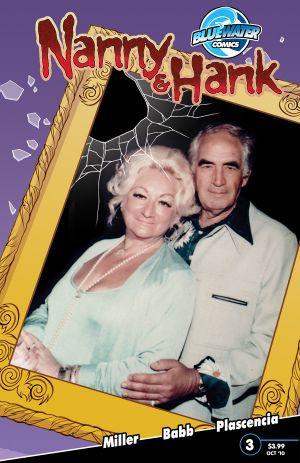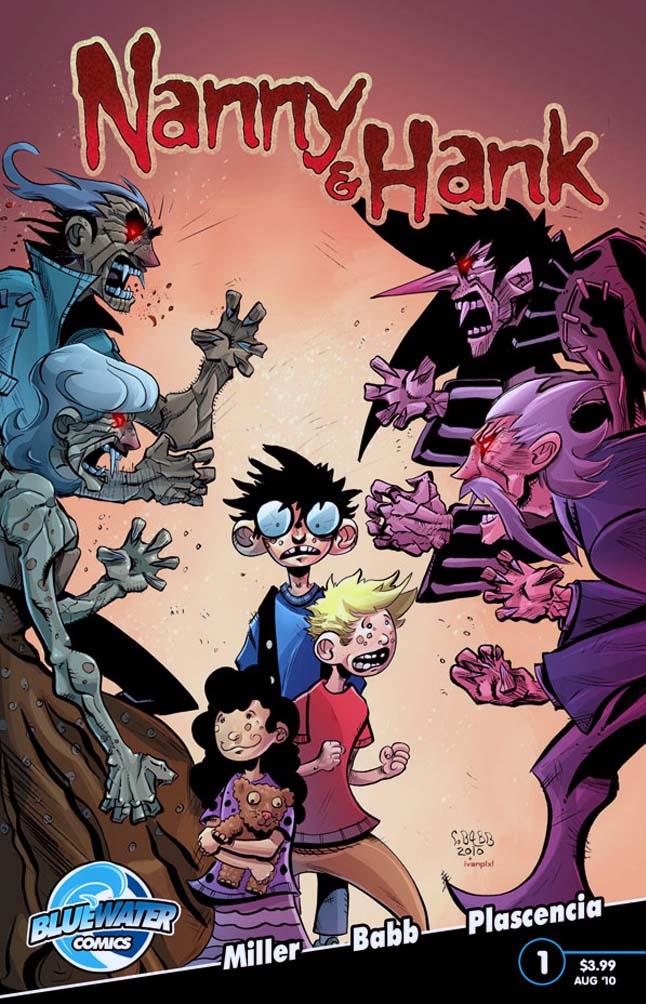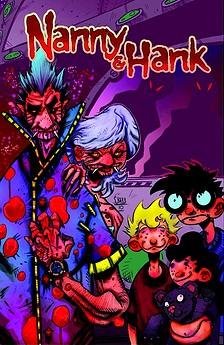 Check out NANNY & HANK's Facebook Page
Check out THE DEATHSPORT GAMES' Facebook Page
---
Check out FAMOUS MONSTERS' website here!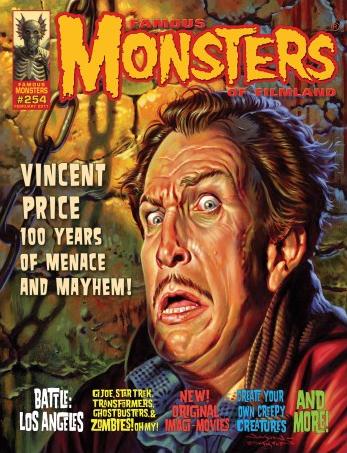 Find more AICN HORROR including an archive of previous columns on AICN HORROR's Facebook page!