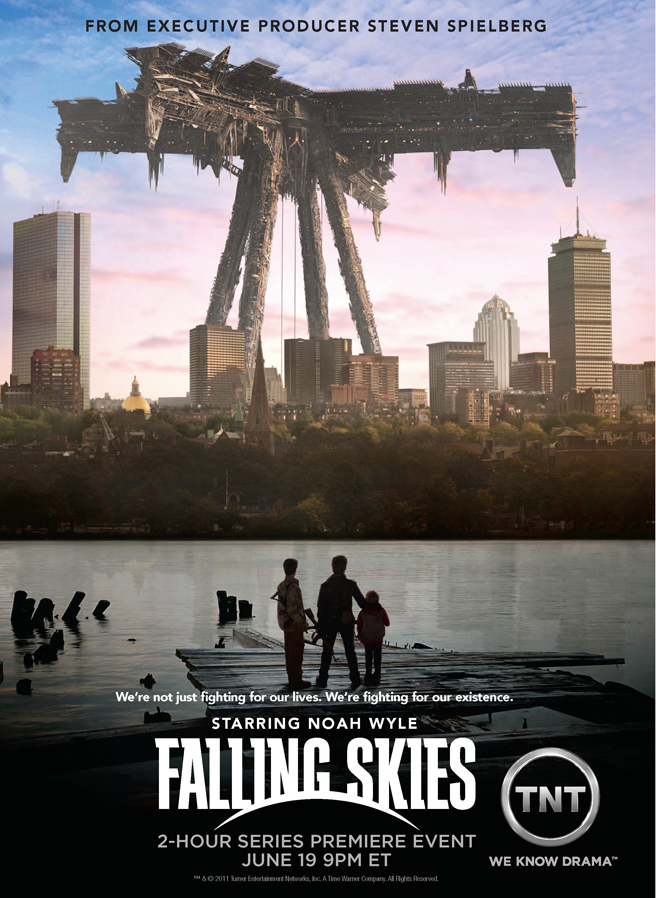 The glowy red spine reminds of another sci-fi tale of human apocalypse. Mark Verheiden, who may be the show's de facto showrunner, wrote for "Battlestar Galactica."
TNT describes:
After an all-out invasion of the planet by an alien military force, ordinary people must do extraordinary things to survive in TNT's powerful new drama series from DreamWorks Television and executive producer Steven Spielberg, starring Noah Wyle. FALLING SKIES opens in the chaotic aftermath of an alien attack that has left most of the world completely incapacitated. In the six months since the initial invasion, the few survivors have banded together outside major cities to begin the difficult task of fighting back. The series combines stunning visual effects and personal human stories about triumph and survival in the most devastating circumstances.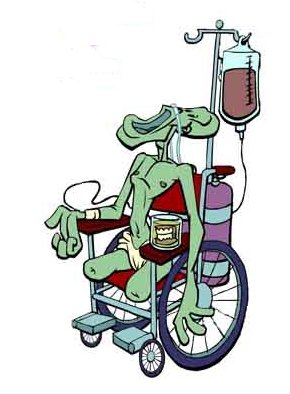 Nine Kubrick Films On Blu-ray, Including "Barry Lyndon" and "Lolita," For $105!!
Hundreds of Blu-rays Under $10!!