David E. Kelley's "Wonder Woman" pilot for NBC was shooting action scenes on Hollywood Boulevard Tuesday night and photos of Adrienne Palicki in new Themyscira duds differ from those leaked by Warner Bros. last week.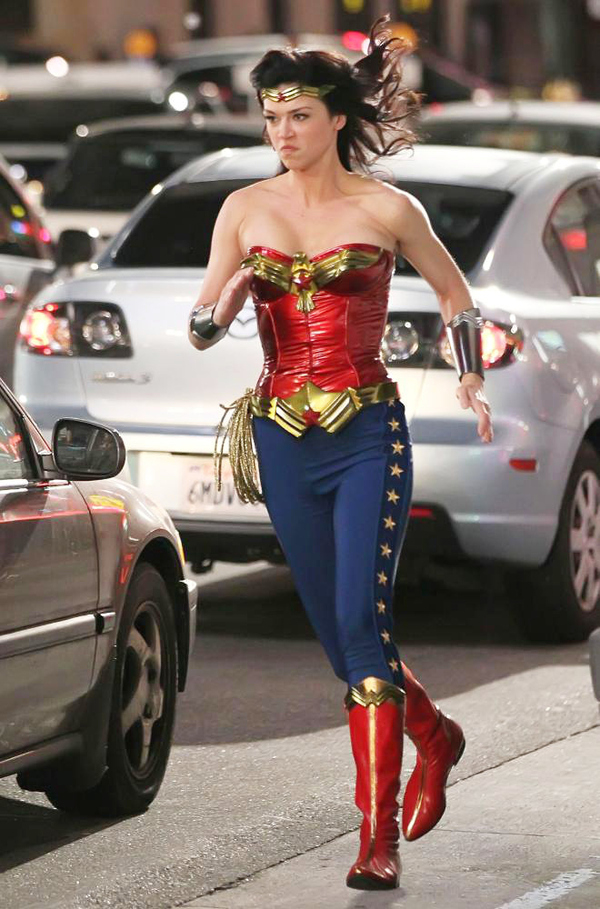 Basically they replaced the blue high heels with red flats, more in keeping with the heroine's traditional funnybook look. The best move, though, may have been ditching the bright red lipstick.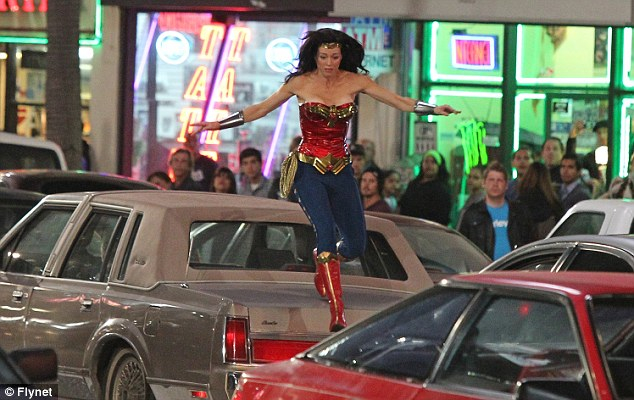 I think the girl looks supercute in the top photo and positively Shannon Dohertyish in the car-hopping pic.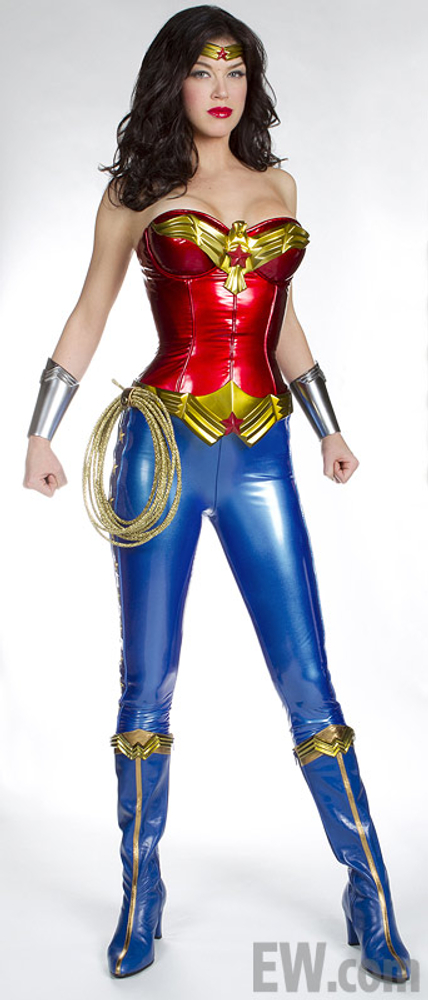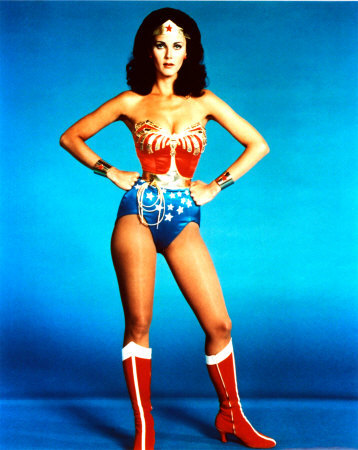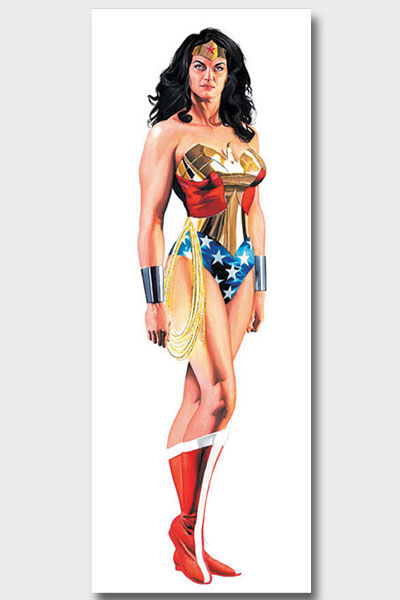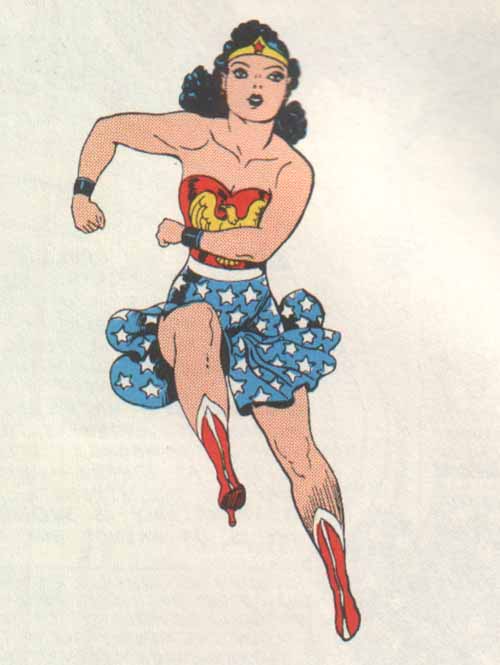 Find all of Deadline's story on the matter here.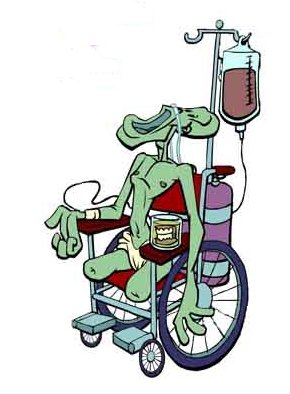 Nine Kubrick Films On Blu-ray, Including "Barry Lyndon" and "Lolita," For $105!!
Hundreds of Blu-rays Under $10!!