Ahoy, squirts! Quint here with today's Behind the Scenes Pic!
Willy Wonka and The Chocolate Factory is one of my favorite films, no ifs ands or buts about it. Gene Wilder's central turn is the perfect balance of warmth and creepy… which, in an odd way, is almost how all adults feel to kids. The glint of insanity in Wilder's eyes is both endearing and scary. I don't know how he does that, but goddamnit he's a master at it.
Well, today we're featuring the man as he lounges with little Peter Ostrum's Charlie Bucket. Did you know that this film is 40 years old this year? How fucked up is that? I'm getting old.
Thanks to Steve C. for passing along this pic and in such high res. Make sure to click for the bigger version! Enjoy it!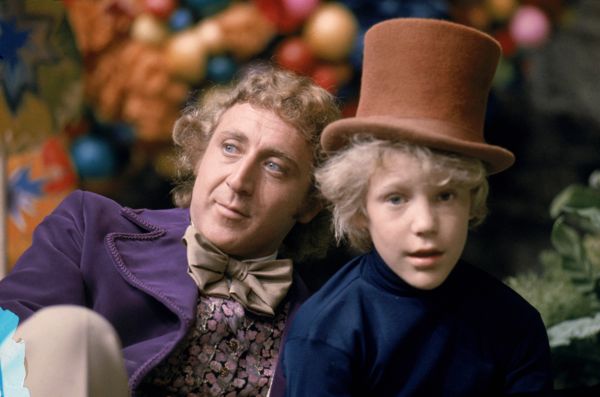 Tomorrow's Behind the Scenes Pic of the Day features one big fish!
-Quint
quint@aintitcool.com
Follow Me On Twitter