The 21-year-old American who "warned" Trey Parker and Matt Stone that they would be murdered for depicting the prophet Muhammad in last April's 200th episode of "South Park" was sentenced Thursday to 25 years in prison for aiding Al-Shabaab, which the U.S. government has designated a terrorist organization.
In one of the douchiest moves in recorded history, Chesser spoke of violent retribution against Parker and Stone on the Revolution Muslim website last April, and provided the addresses of both the "South Park" production offices and the offices of Comedy Central.
Chesser also posted the addresses of cartoonists – the ones he believed were planning to demonsrate support for the "South Park" team's First Amendment rights with an "Everyboody Draw Muhammad Day."
From The Hollywood Reporter:
"Zachary Chesser will spend 25 years in prison for advocating the murder of U.S. citizens for engaging in free speech about his religion," U.S. Attorney Neil MacBride said Thursday. "His actions caused people throughout the country to fear speaking out -- even in jest -- to avoid being labeled as enemies who deserved to be killed."
Let's hope he doesn't share a cell with any Mr. Hankey fans!
Find all of the Reporter's story on the matter here.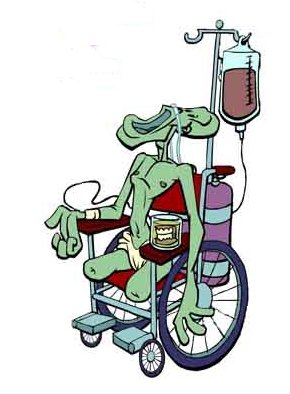 The End Begins!!
275 Blu-rays Under $10!!