Ahoy, squirts! Quint here with today's Behind the Scenes Pic!
I had a request to commemorate the final launching of the Discovery shuttle here in the BtSPotD column. Always eager to please I combed through the archives and found something that makes me smile.
I almost went with another model ship image… got some good ones from Alien, Battle Beyond the Stars and Star Wars that will see the light of day in the coming days, but since I just featured a big model shot (The Black Hole) I figured I'd hold off and instead focus on Gene Roddenberry, the man who almost single-handedly captured the optimistic dream of what NASA could represent for the future of mankind.
I love this image because it seems to be a perfectly captured moment of a man content with life, surrounded by his dreams. He has the love of his life in his arms and is sitting on the bridge of his legacy. It's a lovely picture of Gene and Majel Barrett Roddenberry on what looks like the set of Star Trek: The Next Generation. I mean Star Trek: The Motion Picture. Ahem... Hope you guys enjoy it!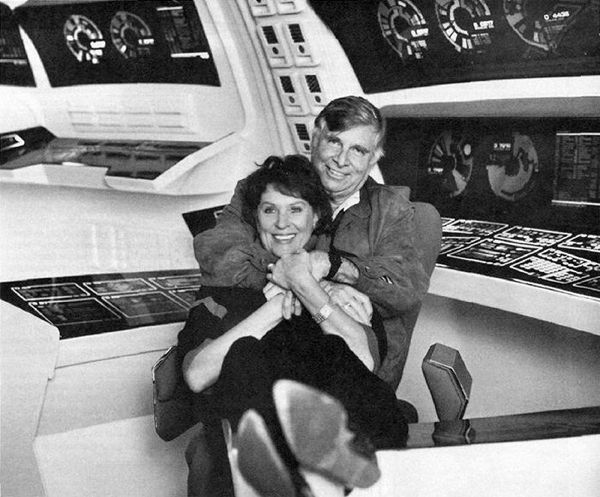 Tomorrow's Behind the Scenes Pic takes real good pictures!
-Quint
quint@aintitcool.com
Follow Me On Twitter