Jason Isaacs, phenomenally menacing as a Rhode Island gangster in Showtime's brilliant but little-watched "Brotherhood," has signed on for the NBC pilot "REM," which execs tout as something akin to "Inception: The Series."
Isaacs is much better known as the unsavory wizard Lucius Malfoy in the Harry Potter movies. His many other big-screen credits include "DragonHeart," "Armageddon," "The Patriot," and "Black Hawk Down." He recurred on the fifth season of NBC's "The West Wing" as Colin Ayres, the British photojournalist who helped educate Donna Moss on the Israeli-Palestinian conflict.
The network describes "REM," from "Lone Star" creator Kyle Killen, as a "procedural hybrid which follows the simultaneous and parallel lives of a detective who can not let go of any aspect of his fractured family after a horrible car accident." Apparently the lead character keeps shifting between two realities, and can't decide which is real and which is the dream.
Find all of Deadline's exclusive on the matter here.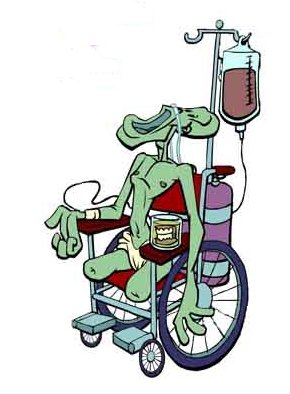 The first and best season of Showtime's brilliant "Brotherhood" (starring "Harry Potter's" Jason Isaacs and "The Chicago Code's" Jason Clarke and the occasionally very naked Annabeth Gish) can be had at the moment for $11.99!! (60% Off!!)
The End Begins!!
278 Blu-rays Under $10!!