Though this is the first HD edition of "The Amazing Race," CBS only forwarded a SD screener. Ah well.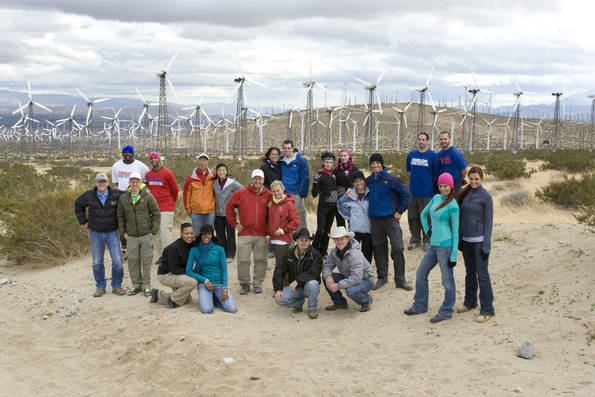 "This is Palm Springs, California!" begins Phil Keoghan at the start of what proves a compelling first hour. "Built in a rugged valley, it is the second windiest place on earth! It's a city on the forefront of modern energy technology!"
All teams in this 18th edition, titled "Unfinished Business," lost prior races. There are a couple of surprising omissions. Popular "Big Brother" power couple Jordan Lloyd and Jeff "It Hurts!" Schroeder aren't aboard, nor are "Survivor" vets Rob Mariano and Amber Brkish. (Mariano, who lost twice on "Amazing Race" and three times on "Survivor," is currently on yet another edition of "Survivor," pursuing the sixth chance CBS has given him to win a million dollars.)
Even though actual Globetrotters Flight Time and Big Easy are in this race, both members of Team Aspergers wear licensed Harlem Globetrotter active wear.
"This race is going to be very, very different, starting right now," Phil warns the contestants before the race has begun. "As you all know, second chances don't come free."
Spoilers lurk in the text invisible.
The first task takes place near the starting line in Palm Springs. It's overcast and raining a bit and everybody, Phil included, looks like they're freezing their hinders off.
Screenwriter-actor-director Mike White ("Freaks & Geeks," "Chuck & Buck," "School of Rock") takes an early lead.
Destination one is Australia. (At one point contestants get to ride the almost-oxymoronic Manly Ferry.)
A shocking bit of real-world crisis precipitates a major reversal of fortune for several of the teams.
LaKisha and Jennifer, the non-swimmers who were undone by an water challenge in their first season (and, yes, they are quick to point out that they embody an African-American stereotype), are again forced to confront an aquatic challenge.
Alliances prove unusually critical this week.
A surprise awaits all teams at the first finish line. And a surprise awaits viewers too: the first episode denies us the knowledge of who – if anyone – is eliminated on the first leg of the race.8
8 p.m. Sunday. CBS.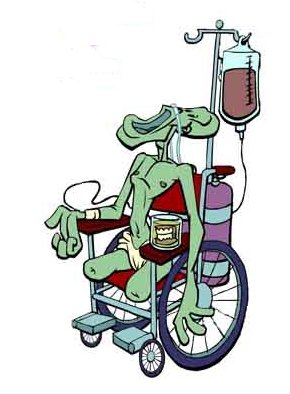 The End Begins!!
278 Blu-rays Under $10!!