Hey everyone... got more stuff for ya it looks like. Seems ol Hairy Reems, scanned in some pics at higher res and better quality and man... this stuff looks great... Now none of them are final shots. Elijah as Frodo is eating off a styrofoam plate... This is not a scene from the film!!! Actually... none of these are actual shots from the film. Just either publicity shots or smuggled shots... I imagine they were smuggled. But here ya go...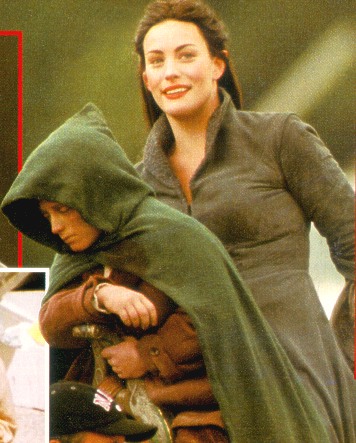 And there is this one from Xoanon at TheOneRing.Net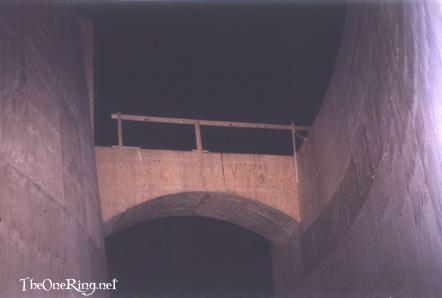 Hey folks, Harry here. I have just emerged from a coma, having done the BUTT-NUMB-A-THON, then continuing to stay awake with friends till 2am this fine Monday morning... So... I guess it looks like I could survive a 38 hour film fest sometime in the future. But, whilst I was slumbering, a message found it's way to me from Melbourne... and a chap named Ben. Apparently the images were taken by some sort of Women's Magazine in Australia, and show Liv whilst on the set of LOTR and in costume.... They are a little dark and grainy... but what the hell kind of options do ya got? heh... These images are shot independently from the production, so don't start your screaming just yet...