Hey folks, Harry here...
Alrighty... Got about 30 or so entries, many forgot the purpose of the strip was to have the vintage GREEN HORNET & KATO meet the new GREEN HORNET & KATO - and were just... well plays on GREEN WHORENET and the like. They were fun, and there was one that I liked quite a bit, but I stuck to the contest confines. And these were the 5 best. The prize packs were provided by the rather awesome FactoryEntStore.Com - You should check them out, they have a lot more than GREEN HORNET stuff, in particular, their original Bela Lugosi DRACULA ring, the Richard Kiel JAWS teeth from SPY WHO LOVED ME & MOONRAKER - and a host of other items are... well, really damn cool! But this is what these winners are getting:
1 Stealth Mode Black Beauty car
1 Black Beauty Fire Power car
1 Regular BLACK BEAUTY
1 Black Beauty Rolling Arsenal
1 Green Hornet Money Clip
1 Set of Green Hornet Cuff Links
1 Great Green Hornet Action Figure
1 Great KATO Action Figure!!!
Now - for the winners.
First, we have the very first Comic Strip that was submitted from Timothy Lim & Mark Pellegrini of Little Rock, Arkansas... I really like their style - and it's good stuff: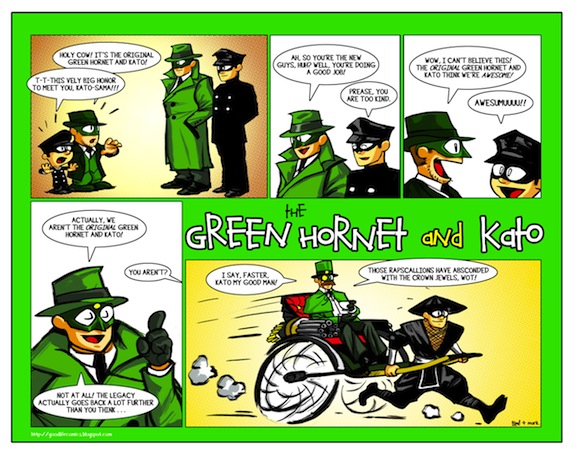 Next we have this rather morbid take on the strip, by Mike Carey of Peabody, Maine. That one thought baloon is so wrong...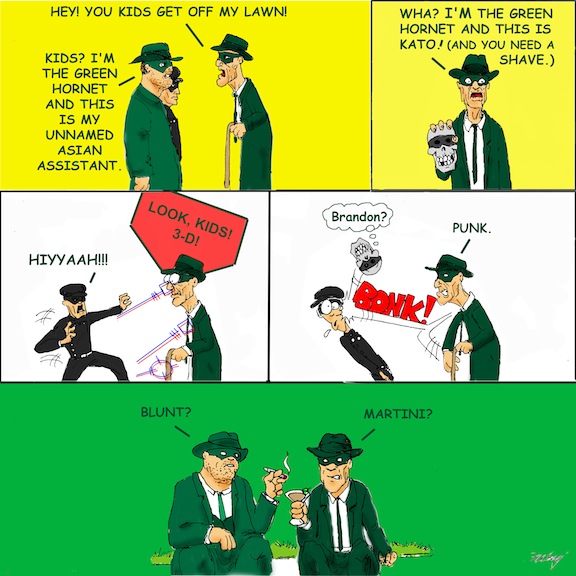 Here's a less comic-y - but I really like... J Lublinkhof of Charlotte, North Carolina...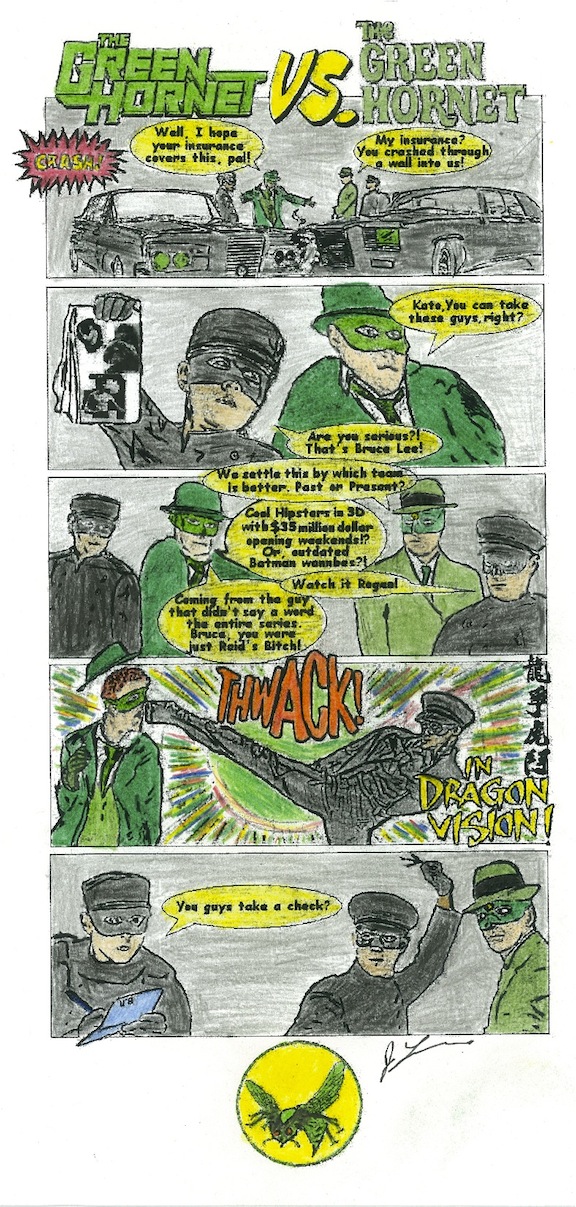 Next is Josh Hicks of Maesycwmmer, Wales, United Kingdom... No color, but a bit underground...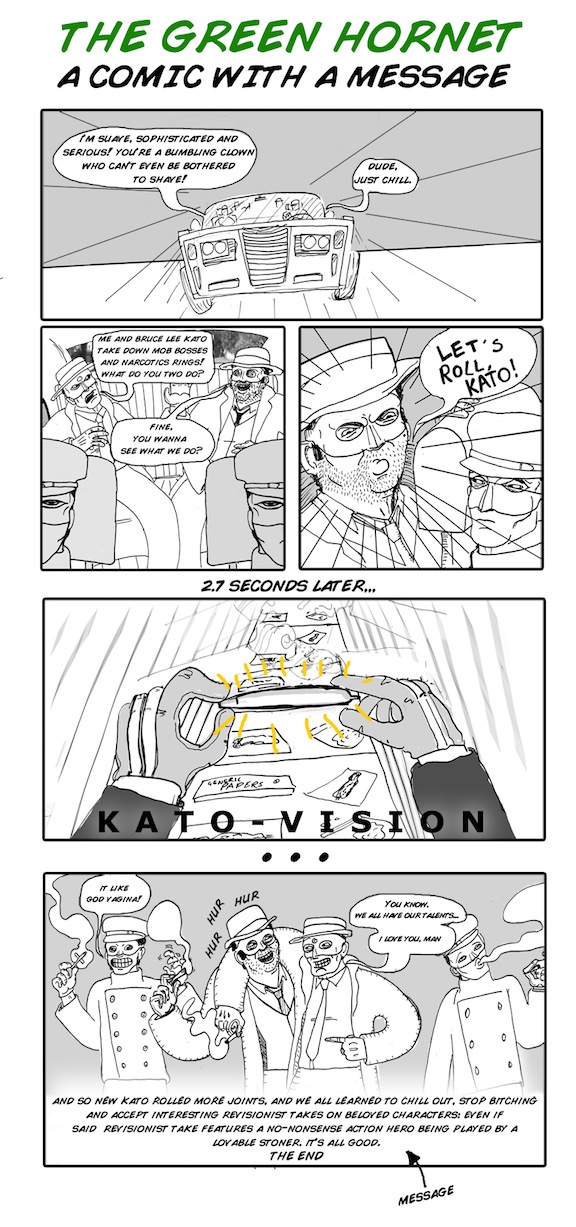 Last, we have this rather awesome one from Christopher Jones of Minneapolis, MN! Here it is:
Congrats to the winners - we'll be getting your packages out to you as soon as we can!
Harry