Merrick here...
Some photos from the set of GHOST RIDER: SPIRIT OF VENGEANCE have hit Facebook. Many show standard behind-the-scenes shenanigans (the picture of Nic Cage at the table, wearing a top hat is kind of amusing), but there are also a few compelling morsels.
For example, here are two images of the motorcycle from the film - the top image was posted with the description which appears beneath the pictures here.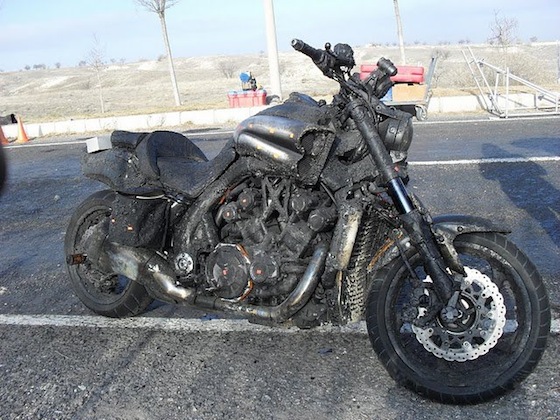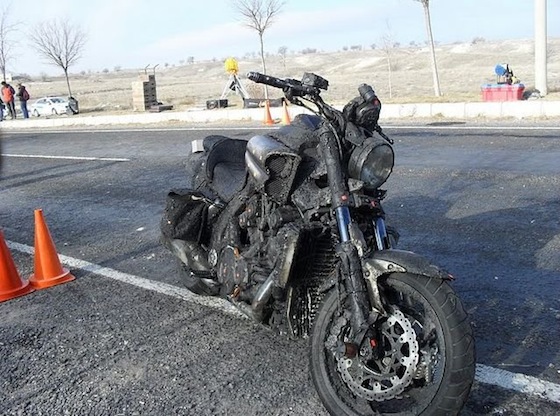 1st look at bike burnt like this. Could be mid-transformation or this is the actual hellcycle without post production vfx added. We'll see. Looks more like something out of hell than the last time around. No flash with Satan huh?
All of this, and 97 more pics from the set, can be seen HERE. Thanks to Edward for pointing us towards these!
Last I heard, this film is due in theaters early next year from CRANK directors Mark Neveldine and Brian Taylor (the script they wrote for the appalling JONAH HEX movie was far superior to what was filmed, by the way, so keeping an open mind may be in order here).
— follow Merrick on Twitter ! —