Beaks here...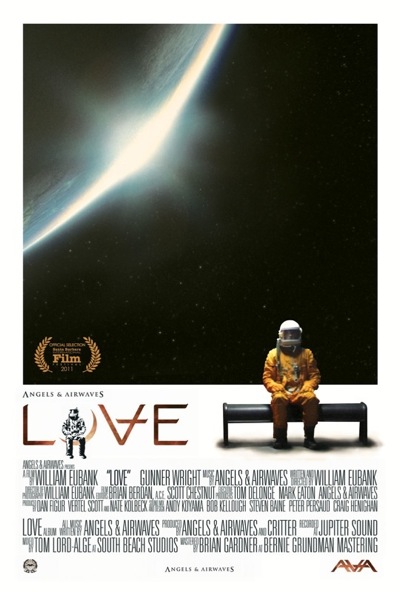 While most of the film world is gearing up for Sundance, let's briefly look forward to the Santa Barbara Film Festival in February, where William Eubank's LOVE will premiere. There's been some excitement around the web for this independent sci-fi feature (Eubanks's first), and if you give the trailer a look, you'll see why.
Though Eubank's influences are myriad here (2001, SILENT RUNNING, THE FOUNTAIN and MOON leap instantly to mind), there's considerable filmcraft on display. And this trailer looks even more impressive when you consider that many of the sets (including the space station) were built in Eubank's parents' backyard. The film is executive produced by Tom DeLonge of Blink 182 and Angels and Airwaves, so it's not the scrappiest of independents, but it does appear to be uncommonly accomplished for a debut feature. I'm intrigued. Eubank could be the real deal. What do you think?
Here's the official synopsis for LOVE...
After losing contact with Earth, Astronaut Lee Miller becomes stranded in orbit alone aboard the International Space Station. As time passes and life support systems dwindle, Lee battles to maintain his sanity – and simply stay alive. His world is a claustrophobic and lonely existence, until he makes a strange discovery aboard the ship. Driven by the powerful music of Angels and Airwaves, LOVE explores the fundamental human need for connection and the limitless power of hope… A high-impact visual adventure, that resonates a common truth, that everyone has a story to tell and something even greater to leave behind.