Merrick here...
Some industrious folks managed to grab video footage of Marc Webb's SPIDER-MAN being filmed. Both reels show what appears to be the same stunt, observed from different angles.
A second angle comes to us from TMZ, and can be found HERE.
Meanwhile, THIS piece at IGN is saying that Peter Parker's boss at The Daily Bugle...J. Jonah Jameson...won't appear in the film. This doesn't mean The Daily Bugle couldn't appear in the movie, but if it does, it sounds like Mr. Jameson won't be around.
Finally, one of our readers sent in this nice & brightened-via-software image of Andrew Garfield in costume, which we got our first look at last week, giving us quite a bit more detail of what lies in the shadowy areas of the official image and revealing quite a bit more of the suit's detail.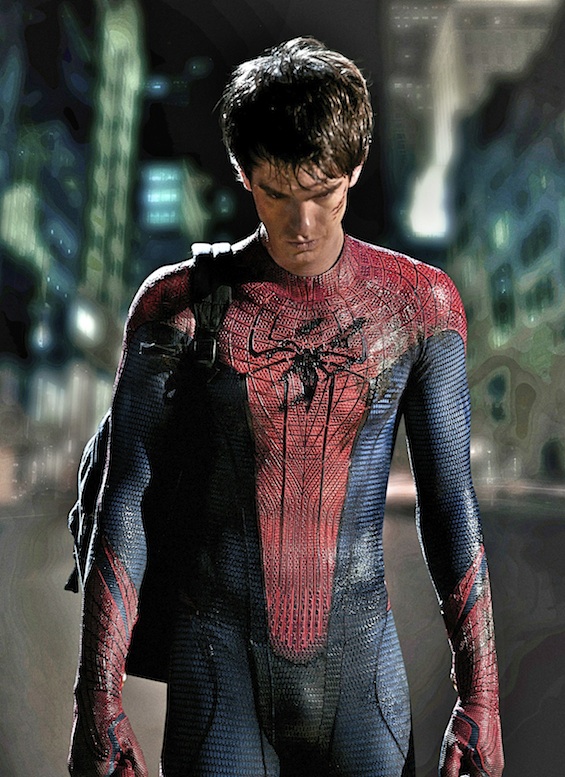 — follow Merrick on Twitter ! --