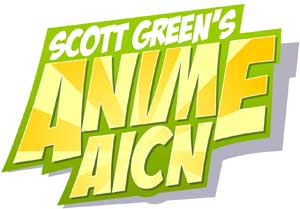 Logo handmade by Bannister
Column by Scott Green
Cool Figures News

A new slate of Kotobukiya imports have been announced

MARVEL COMICS PRESENTS: THE KOTOBUKIYA COLLECTION
X-FORCE DEADPOOL FINE ART STATUE


Sculpted by Erick Sosa, Deadpool stands just under 12 inches tall (in 1/6th scale). The demented yet hilarious assassin is recreated in high quality cold cast resin and the rooftop base under his feet matches perfectly with those of the other X-Force Fine Art Statues.

srp $174.99
Available in JUNE




DEAD OR ALIVE 4 KASUMI "CHERISH" ANI*STATUE

When it was time to design a new version of Kasumi, Koto went to one of the most popular illustrators in Japan, Oyari Ashito. Renowned for his heart-grabbing girls, Ashito created an all new special illustration for the warrior that captures her alluring beauty. Dressed in her revealing Dead or Alive 4 costume, the sultry Kasumi bends forward while lifting up the front of her outfit provocatively and nibbling on the ribbon tie to her top. The girl's pretty brown hair falls down behind her white, red, and pink robe, while behind her back rests Kasumi's trusty sword. The fully pre-painted fighting beauty comes with an exclusive miniature clear poster of Kasumi illustrated by Oyari Ashito. Sculpted by MIC, Kasumi stands over 8 ½ inches tall (in 1/ 7th scale) on a specially designed display base.

srp $79.99
Available in APRIL


© KIYOHIKO AZUMA / YOTUBA SUTAZIO


SHINING HEARTS ~ MAXIMA ENFIELD ANI*STATUE
sculpted by Keijirou Togita, Maxima stands 8 ½ inches tall (in 1/8th scale) atop an exlusive base and is fully painted.

srp $69.99
Available in JUNE

©SEGA

YU-GI-OH! ~ BLACK MAGICIAN GIRL ANI*STATUE
Dark Magician Girl comes with two interchangeable faces (one wide-eyed and one winking), and the first production run will include a Kuriboh keychain and A4 size poster.

Sculpted by Tsukuru Shirahige, the dark one is slightly over 7 inches tall (in 1/7th scale) as she kneels on her special magic square printed base.

srp $ 69.99
Available in APRIL

© 2008 HIMARUYA HIDEKA / GENTOSHA COMICS INC.


YU-GI-OH! ONE COIN MINI FIGURES
2 – 2 ½ inch figures come with special dialogue plates that connect to their bases; each figure comes with two different plates! The figures in this set include:


Honda Hiroto
Kaiba Seto
Kaiba Mokuba
Masaki Anzu
Bakura Ryo
Yami Yugi
Muto Yugi
Jonouchi Katsuya
Red Eyes Black Dragon
1 "secret figure


srp $5.99 each
Available in APRIL




© 2008 HIMARUYA HIDEKA / GENTOSHA COMICS INC.



*



Dark Horse will release DOMO AND FRIENDS FIGURE SET
On sale June 15
3-piece figure set
$17.99
Based on the characters from Domo TV shorts on Japan's NHK network, this 3-piece PVC figure set features Domo and his friends Mr. Usaji the wise old rabbit, and Tashanna, the young lady weasel. Domo stands at 4" tall while his friends stand at 3.5". Packaged in a deluxe full color window box.

Also Available

Domo 7" Qee DIY
SEP100123
$59.99

Domo 7" Qee Flocked Love Green
SEP100124
$59.99

Domo 7" Qee Glitter
AUG100080
$59.99

Domo 7" Qee Glow in the Dark
JUL100088
$59.99

Domo 7" Qee Skeleton
AUG100079
$59.99

Domo 7" Qee Wood Grain
JUL100087
$59.99

Revoltech's upcoming Evangelion 2.x unit 02

Blythe doll of Tezuka's Black Jack

Volcaloid Pullips

lost Godzilla Trendmaster toy line

Event News

Giant Robot is presenting Other Places, an art show featuring new works by Ulises Alfonso Farinas at LA's GR2 through February 2.


Farinas is a Brooklyn-based illustrator and cartoonist who meticulously blends genres, styles, and universes. Breaking down the walls between imagination and reality, he depicts a super-saturated, hyper-detailed world where heroes and monsters are as real as cars and skyscrapers, and peace is not an option. He is currently drawing Transformers: Heart of Darkness for IDW and continues to write and illustrate the online snow fantasy epic, MOTRO.

For Other Places, Farinas is preparing 40 pen-and-ink pieces, mostly medium sized with one or two larger works. This will be his West Coast debut.





*



A mall-tour has been announced to promote the upcoming release of Pokemon Black and white.
The free family event will also include exciting Pokémon character meet and greets, a mall-wide scavenger hunt, a special Celebi character distribution and tons of contests and prizes

Families will also be able to attend a free screening of the new Pokémon movie, Pokémon -Zoroark: Master of Illusions, at theaters near the mall tour stops.

February 5th and 6th:
• Seattle, WA (Westfield Southcenter, Seattle, WA)
• Cleveland, OH (Westfield SouthPark, Strongsville, OH)

February 12th and 13th:
• San Jose, CA (Westfield Oakridge, San Jose, CA)
• Memphis, TN (Wolfchase Galleria, Memphis, TN)

February 19th and 20th:
• Los Angeles, CA (Westfield Santa Anita, Arcadia, CA)
• Indianapolis, IN (Castleton Square, Indianapolis, IN)

February 26th and 27th:
• Denver, CO (Town Center at Aurora, Aurora, CO)
• Philadelphia, PA (Franklin Mills, Philadelphia, PA)

March 5th and 6th:
• Minneapolis, MN (Mall of America®, Bloomington, MN)
• *New York, NY (Westfield Garden State Plaza, Paramus, NJ)
*Friday and Saturday, March 4th and 5th

March 12th and 13th:
• Dallas, TX (Grapevine Mills, Grapevine, TX)
• Atlanta, GA (Discover Mills, Lawrenceville, GA)

March 19th and 20th:
• Phoenix, AZ (Arizona Mills, Tempe, AZ)
• Jacksonville, FL (Orange Park Mall, Orange Park, FL)



*




Cineplex Entertainment ("Cineplex") and Cinema Asia Releasing, ELEVEN ARTS and FUNimation Entertainment announced that they are bringing the sequel of the new EVANGELION series to the big screen in Canada. EVANGELION: 2.0 YOU CAN (NOT) ADVANCE will be shown nationwide in Canada, for one night only, on Thursday, January 20, 2011 at 7 p.m. (local time) at select Cineplex Entertainment and Empire Theatres locations.

EVANGELION: 2.0 YOU CAN (NOT) ADVANCE is the second of four planned feature-films that comprise the Rebuild of Evangelion tetralogy. Advance tickets are now available online at www.cineplex.com/events and at participating theatre box offices.



*



VIZ Cinema, at San Francisco's New People announced screenings of director Hideki Anno's EVANGELION 1.0 YOU ARE (NOT) ALONE, playing Tuesday, January 18th thru Wednesday, January 19th, and EVANGELION 2.0 YOU CAN (NOT) ADVANCE, playing Friday, January 21st thru Thursday January 27th. Screenings times and ticket information are also available at www.vizcinema.com.




*




Evangelion 1.11 and 2/22 will be shown at Chicago Comic & Entertainment Expo March 18th and 20th respectively



*



NEW PEOPLE will welcome Japanese actors Kazunari Ninomiya (Letters from Iwo Jima) and Kenichi Matsuyama (Death Note, Detroit Metal City), for the opening of the stars' latest feature film – GANTZ. The pair will appear in-person for the premiere of the film in Hollywood, CA on Thursday, January 20th at 5:00pm at the Mann's Chinese 6, located in the Hollywood & Highland Mall in Hollywood, CA.

Immediately following the GANTZ screening, Otaku USA Editor-in-Chief Patrick Macias will conduct a live interview session with Kazunari Ninomiya and Kenichi Matsuyama that will be telecast to the 333 theatres across the U.S. also screening GANTZ for the January 20th premiere. Fans are invited to submit interview questions via Facebook and Twitter and also through the official GANTZ movie website

Seating for the Mann's Chinese 6 is limited to 400 seats, so the opportunity to purchase tickets to the screening and interview event will be awarded through a drawing. Enter sooner for a better chance to win at www.gantzmovies.com. Winners will be notified promptly via email and will have the opportunity to purchase tickets for $15.00 each. All movie attendees will also receive a special GANTZ t-shirt that can only be found at this event.


GANTZ makes its U.S. premiere in 333 movie theaters in an exclusive one-night-only event presented by NCM Fathom, Dark Horse Comics, and NEW PEOPLE on Thursday, January 20th, 2011 at 8:00 p.m. ET / 7:00 p.m. CT / 6:00 p.m. MT / 8:30 p.m. PT (tape delayed). Tickets (for all locations except Hollywood, CA) are available at participating theater box offices and online at www.FathomEvents.com. For a complete list of theater locations and prices, please visit the web site (theaters and participants are subject to change).





*



Berlin's Künstlerhaus Bethanien exhibits sketches by Oshii, Anno and Studio 4°C



Anime x Games

Digital collectable card game Alteil has launched its 8th set, The Fall of Wizard Kingdom


The mecha series to be included in the Dai-2-Ji Super Robot Taisen Z strategy RPG for PSP will include

- Gundam 00
- Code Geass Lelouch of the Rebellion
- Armored Trooper VOTOMS
- Armored Trooper VOTOMS: The Red Shoulder Document Roots of Ambition
- Armored Trooper VOTOMS: Pailsen Files
- Dai-Guard
- Macross Frontier Itsuwari no Utahime
- Psalms of Planets Eureka Seven: Pocket Full of Rainbows
- Gurren Lagann
- Gurren Lagann The Movie: Childhood's End
- Shin Mazinger Shogeki! Z Hen.



This game will be divided into 2 separate volumes, the first volume will be available on April 14, and the second volume will be available later this year.
Bandai Namco also announced that three classic games will be available on PlayStation Network on January 26, including Dai-2-Ji Super Robot Taisen, Dai-3-Ji Super Robot Taisen and Super Robot Taisen EX.

screen shots

screen shots of Future Diary's PSP game

SD Gundam G Generation World simulation RPG for the Wii and PSP due to be released in Japan in February

shoujo manga Kimi ni Todoke will be adapted into a second Nintendo DS game scheduled to hit Japan next spring

screen shots of Catherine, the game featuring work from Studio 4C - also see here - trailer

limited edition swag

screen shots of the Black Rock Shooter PSP game



Kenshin PSP game screenshots

Dragon Ball Kai: Ultimate Butouden for the Nintendo DS - more here

One Piece Unlimited Cruise SP for the 3DS

After disapointing sales, Ghibli animated Ni no Kuni has had its prices cut 30-45%

Ranma 1/2 is getting a pachinko revival

Pokemon Black and White will hit North America on March 6th


The Business

The Weinstein Company has acquired a 25%, the parent company of Manga Entertainment.



*



Borders' senior price presidents of marketing and business development, and vice president of real estate have resigned from the company

Comic distributor Diamond has put a hold of their shipments of Borders after Borders started delaying vendor payments. Affected publishers include Dark Horse, IDW, Image, Dynamite, Oni, Top Shelf and Udon.

One manga publisher told ICV2 that Borders had over 40% of the book channel manga market not that many years ago. Although that share has dropped, it's probably still over 20%, compared to an estimated 8% share of book sales over-all.



*



Children's media company 4Kids Entertainment Chairman and CEO Alfred R. Kahn resigned and retired from his positions at the company.
Director Michael Goldstein has been appointed interim chairman while the company search for a new CEO.
4Kids has agreed to pay Kahn six monthly payments of US$250,000 after his departure, along with "certain other benefits."



*



Tokyopop has moved from HarperCollins to Diamond Book Distributors in a deal that will start July 1.
ICV2 notes is around 150 new releases a year; the company's backlist is around 2,000 volumes.



*



Nausicaa.net has translated more information on Ghibli's "Five Year Plan"


According to Toshio Suzuki, Hayao Miyazaki suggested the five-year plan after Ponyo finished production in 2008. Miyazaki felt the studio was facing a dire future. People think that Studio Ghibli is always generating blockbusters but the box office take has decreased:

Spirited Away: 30.4 billion yen
Howl's Moving Castle: 19.6 billion yen
Ponyo: 15.5 billion yen

Miyazaki: I thought Ponyo made money more (laughs). Our studio's situation is more serious than we think. In the past we could spend two or three years without making a film due to DVD sales and the secondary fees but the difficult times have come at last. (laughs)"

The cost to maintain the studio has risen because Ghibli employs many young animators.

Miyazaki: "It's a gamble. It's an adventure to make one film in one year. But the money we must collect becomes the amount of one year. It's impossible to let a rookie carry two years of Ghibli on his back".

Suzuki: Ghibli exists as the studio to create Miya-san's films. We offer a place to the rookies. But I want them to make a film without permission. Training of a successor has nothing to do with us. (laughs) If I say more honestly, we had to make Arrietty because we want to make Miya-san's film".




*



Animation Studios Storm Lion and Egg Story Creative Production shut down in Singapore. In 2009, Production I.G announced plans to work with Storm Lion on an animated feature called Titan Rain. Egg Story Creative Production has been working on a feature called Kung Fu Gecko



*



Seven Seas announced that it sold out its entire inventory of the New York Times best selling Dance in the Vampire Bund Vol. 9 in three weeks time since its initial release. A second print was rushed.


Awards and Recognition


Hisae Iwaoka's Saturn Apartments volume 1 from Viz Media made the American Library Association's Young Adult Library Services Association (YALSA) list list of the top ten graphic novels for teens in 2011.


DOSEI MANSION © 2006 Hisae IWAOKA/Shogakukan

YALSA named 14 additional manga titles among its Great Graphic Novels for Teens

Cross Game graphic novel (GN) 1 - Mitsuru Adachi (Viz Media)
Arisa GN 1 - Natsumi Ando (Del Rey)
Library Wars: Love & War GN 1 - Kiiro Yumi and Hiro Arikawa (Viz Media)
Maoh: Juvenile Remix GN 1 - Kotaro Isaka and Megumi Osuga (Viz Media)
Bokurano: Ours GN 1 - Mihiro Kitoh (Viz Media)
Natsume's Book of Friends GN 1 - Yuki Midorikawa (Viz Media)
Biomega GN 1 - Tsutomu Nihei (Viz Media)
House of Five Leaves GN 1 - Natsume Ono (Viz Media)
Not Simple GN 1 - Natsume Ono (Viz Media)
Afterschool Charisma GN 1 - Kumiko Sukane (Viz Media)
Itazura na Kiss GN 1 - Kaoru Tada (Digital Manga Publishing)
7 Billion Needles GN 1 - Nobuaki Tadano (Vertical)
Black Butler GN 1 - Yana Toboso (Yen Press)
Twin Spica GN 1 - Kou Yaginuma (Vertical)
The list also features Yun JiUn's Korean manhwa Time and Again volumes one and two from Yen Press.

Cat Shit One: The Animated Series has been nominated for the Outstanding Achievement in an Animated in the 9th Annual VES Awards.Short



Worth Checking Out


Insight
a look at Edogawa Rampo's Boys Detective Club series

review of Eiji Tsuburaya novella MASTER OF MINIATURES

new episode of Otaku-Verse Zero about Japanese movies cult movie - at Bandai HQ

Trigun-ing Scotland also a survey of 2010 anime books

Ed Sizemore on Korea as Viewed by 12 Creators

Brian Ruh on the distilled Oshii of Blood: The Last Vampire: Night of the Beasts by Mamoru Oshii - Welcome of the NHK -- Hiroki Azuma's Otaku: Japan's Database Animals - the Tokyo youth protection ordinence

Colony Drop lines up to their name, tackling Gundam Unicorn, episode 2
also Durarara
Bubblegum Crash
Summer Wars
2010 in review

Animation Magazine on Summer Wars

speaking of animation, AniPages Daily on Kenji Matsumoto in Yumekui Merry

Erica Friedman on Licensing Manga - the Miracle, the Message, the Moral of the Story - also a look at the Comic Beam anthology

a look at manga based drama CDs

Jason Thompson on favorite of many, Jojo's Bizarre Adventure - Mushishi - Hayao Miyazaki's Nausicaa manga

Jason Thompson and Mikikazu Komatsu interview Akira Himekawa & Qais Sedki - creators of Arabic manga Gold Ring

Tough Love, Tomino Style - advice from the creator of Gundam

Andrez Bergen looks at over the top historical action Sengoku Basara

Anime World Order on Panty and Stocking

The second half of Tim Eldred's Yamato travelogue here and here

Sean Michael Wilson on reviews of Ax and his Hagakure adaptation

Cecile Corbel talks The Borrower Arrietty

Mike Toole on the great anime of the 00's that didn't get North American DVD releases

Manga Critic on Highshool of the Dead

Panel Patter on All My Darling Daughters

Ng Suat Tong looks at Hinako Sugiura's take on One Hundred Tales

Anne Ishii on Urasawa's Billy Bat

Matthew Brady continues his read of Ax: Alternative Manga

Dirk Deppey on his role getting manga into Fantagraphics among other topic - also MangaBlog's Brigid Alverson

Okazu on the Taisho Baseball Girls anime

"Legend of Koizumi" author Hideki Ohwada talks about gambling manga

why Touhou remains popular

Hollywood Reporter on Gegege no Nyoubou - about the wife of yokai manga legend Shigeru Mizuki

Maximum Cosmo's (Portuguese language) look at Cyborg 009 - pre-war manga sensation Norakuro - which is getting a French release

Identity Crisis, what does "Otaku" mean?

a decade of digital ninja

The Realm of Japanese Fantasy Novels

La Time Hero Complex's Top 10 List

Japan's best English language blogs

Media
not-anime, but animated a montage of DC Universe Online Cinematics

Ghibli gifs


Vintage shoujo manga - and a tumblr for anime's fake brands

Art Adams Applseed covers
issue 1
issue 2
issue 3
issue 4
issue 5

Naruto animator annotations


Blood: The Last Vampire animator annotations


One Piece - Impel Down with animator annotations


October animation highlights


November animation highlights



Global sakuga MAD for 2010




Shinji Hashimoto MAD


Yoshiyuki Ito MAD


Toshihiro Kawamoto MAD


Cute Magic Knight Rayearth fanart

Monster Brains ran a Godzilla week

Czech kaiju posters

Czech Animal Treasure Island, Puss in Boots 3 posters

Urusei Yatsura Mega CD game opening

excellent Comiket photos

Moebius on Akira Kurosaw - Moebius on Akira's Tetsuo

Misc
Seven Seas preview Amnesia Labyrinth

Inoue Takehiko talks about his Vagabond hiatus

Voltron, Blazing Sword boxerst

Steam tech anime survey

A little on Professor Monkey Punch

Tezuka: A Bibliography for English Speakers

Santa Totoro bento

Totoro cream puffs

knit your own Totoro TP cover

nostalgic moments from Ghibli

a Shonen Magazine new year

Happy New Year/25th Birthday Darkhorse/Usagi Yojimbo!!!

Gamera vs Star Destroyer

Mahjong merch, including Akagi sake

what American TV shows Japan planned to watch over the holidays

Tezuka nesting dolls

guerilla knitting

Yotsuba/Culture Pulp cross-over

Leiji Matsumoto draws Maetel plus interview

Natural Born Comics, the manga strip about MMA about the trip to Comiket

Super Festival 55 photos - also kaiju blue

City of Animation, Nerima - Sgt Frog on Subway manners - geeky wall ads

Fighter Yuichiro Nagashima's Milky Holmes cosplays entrace - he also crediting some of his strategy in his fight against Shinya Aoki to manga Holyland

Hayao Miyazaki cooks ramen

Catbus Simpson's cameo

Japanese anime/manga/related ads - more here

Anime Burlesque

A Shonen Magazine New Years

An Umezz New Year

Akino Kondoh New Year

classic year of the rabbit New Years cards

Miyazaki new Years card

Takao Saitoh ("Golgo 13")

Sono Sion on fandom

Argentinian live action Robotech
Ain't It Cool News Animation RSS Feed