Greetings! ScoreKeeper here wondering where in the world I placed my 2010. I could've sworn it was here just a minute ago. All I have is this shiny new 2011. There's no way I could've finished 2010! Is it just me or does 2011 sound especially futuristic?

Enough of this nonsense! Let's get down to business...

I'm not going to Gene Krupa around the bush here. I know that you know that I know that 2010 was not a particularly stellar year for movies. It ended up remarkably improved from whence it began; however, we're not going to be reminiscing on 2010 like it was another 1960, 1982, or 1993.

Even though it was a moderately lackluster year, there were hundreds of hours of music composed every single day by thousands of composers across the globe. When you traverse such vast fields, you're certain to harvest some quality fruit.

I wholly realize there are copious amounts of new film music out there which remains unknown to me. I'm not pretending to admit I came close to absorbing it all. Quite the contrary. I'm surprised how small the sliver truly was; however, I am a passionate lover of film music with a voracious appetite and this list represents the best of what I experienced.

As for 2010...I won't bad-mouth you anymore. You did good. There are scores wrought during the last twelve months that will remain with me the rest of my film-music-loving life and I'm sure I'll continue to unearth a scattering of scores that I missed.

To every composer who penned a score in 2010, I thank you from the bottom of my heart. Every one of you, from the Oscar-winning A-list composer to the greenhorn who just scored their first student film, should be commended for your contribution to this marvelous craft. My passion deeply appreciates your efforts and I personally thank you.

Without further adieu, I present my ten for '10!

---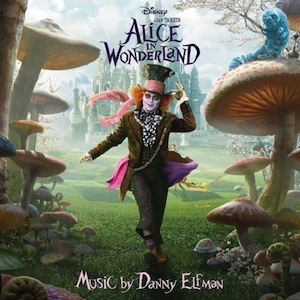 10. ALICE IN WONDERLAND (2010) by Danny Elfman - I'm an ardent admirer of Danny Elfman's diversity and eclecticism as a film composer. No one composing for the cinema today rivals his agility, inventiveness, and penchant for pursuing a variety of projects. As Elfman's musical journey continues to evolve it's always gratifying when he returns home for a spell.

ALICE IN WONDERLAND (2010) is the recapitulation of nearly two decades of artistic development. It's a return to a familiar style from earlier in Elfman's career when he first crafted his signature sound with scores including PEE-WEE'S BIG ADVENTURE (1985), BEETLEJUICE (1988), BATMAN (1989), and EDWARD SCISSORHANDS (1990).

There's a treasure trove of musical ingredients in ALICE IN WONDERLAND worth relishing spearheaded by the adorable yet creepy "Alice's Theme." I particularly love the contrast between Alice in her own world in comparison to her entrance into Wonderland. As is typical in a Tim Burton fantasy, the "real" world is portrayed as dull, melancholy, and uninviting while the fantasy world is its mirror image. Elfman has always been able to capture the disparity between the two with expert precision and he does so here as well.

ALICE IN WONDERLAND offers a rich tapestry of kaleidoscopic color, a parade of quirky characters, and a comprehensive spectrum of human emotion. It's the quintessential Elfman playground which his music so eloquently evokes.

The score for ALICE IN WONDERLAND was released on CD by Walt Disney Records (D000490002) and is available for purchase at Amazon.com. It is also available as a digital download via iTunes.


9. HOW TO TRAIN YOUR DRAGON (2010) by John Powell - Slowly but surely, John Powell continues to penetrate deeper into the signature of my film music radar. Although I'm still not completely smitten with his work overall, I find his contributions to Dreamworks' animation to be especially miraculous. BOLT (2008) flaunts an infectious theme while his spectacular work on KUNG FU PANDA (2008) with Hans Zimmer may be the pinnacle of his achievement to date.

HOW TO TRAIN YOUR DRAGON (2010) certainly continues Powell's tradition of conjuring super-melodious, thickly orchestrated, high-octane music to complement amazing animation. This fan-favorite and critic darling is worth noticing and deserves every accolade it commands.

The primary aspect of Powell's music that prevents me from embracing it whole-heartedly is as Emperor Joseph II quipped to Mozart in AMADEUS (1984), "there are simply too many notes." It was an absurd statement in the movie and indeed I recognize it comes across that way here too; however, I find so many great Powell ideas are clouded or muddled with so much aural gunk that they aren't allowed to be fully expressed. Bigger, louder, thicker, and faster does not automatically make a great film score no matter how impressive it may sound to our ears. I'm a fanatic junkie of "less-is-more" which also pertains to extreme large scale orchestral composition. Add what is needed to satisfy the intended expression of the musical idea and nothing more. Keep it lean. Too many ingredients can spoil the most attractive flavor of the dish.

I'd like to tell Powell, "just cut a few notes and it will be perfect," at which point he may reply, "Which few did you have in mind, Majesty?"

Ah, yes. Maybe it is absurd.

The score for HOW TO TRAIN YOUR DRAGON was released on CD by Varèse Sarabande (302 067 012 2) and is available for purchase at Amazon.com. It is also available as a digital download via iTunes.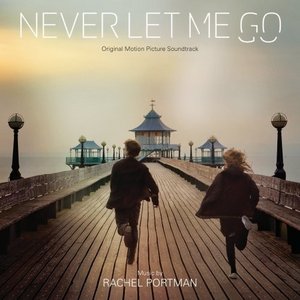 8. NEVER LET ME GO (2010) by Rachel Portman - If you compose an intimate emotionally-infused chamber score packed to the hilt with expressive instrumental solos which seem so fragile your mere breath risks knocking them out of the sky, you'll amass my unwavering adoration.

That's exactly what Rachel Portman has accomplished with her heart-wrenchingly painful score for NEVER LET ME GO (2010). I find these types of scores to be the most intimidating. They're unforgivingly exposed and the slightest minuscule change in the music brings upon immensely disparate results. When executed with the same surgical precision achieved by Portman with this score, it becomes inevitable that I will succumb to its mystical conjuration. This score is absolutely sublime.

The score for NEVER LET ME GO was released on CD by Varèse Sarabande (302 067 043 2) and is available for purchase at Amazon.com. It is also available as a digital download via iTunes.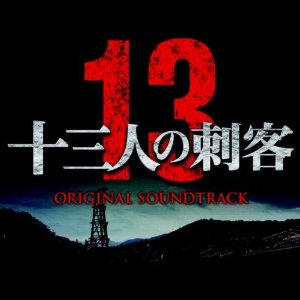 7. 13 ASSASSINS (2010) by Kôji Endô - If somebody approached me and asked the question, "Mr. ScoreKeeper...what kind of scores do you like?" I would look fondly upon them and answer sweetly, "Well my child, that's easy. I enjoy scores like 13 ASSASSINS by Kôji Endô."

Actually my passion for film music is extraordinarily broad and encompasses a cornucopia of styles, flavors, and approaches too numerous to categorize; however, there is something about this particular score that resonates with me on a profound personal level.

I saw this film at FANTASTIC FEST back in September and to say I was blown away is an understatement. This epic samurai tale, directed by Takashi Miike, evokes the spirit of Akira Kurosawa unlike any film born from his influence. To counter-complement the visuals, Endô composed a score of unparalleled restraint and I was often surprised where there wasn't music (a characteristic I often rely upon to further assess a composer's skill at scoring films).

Composed primarily for string orchestra with some intermittent percussion punctuation, Endô's score avoids the presumptive inclusion of blatant traditional Japanese folk elements. Listening to the score out of context, you wouldn't automatically assume that this accompanied an ancient Japanese tale. Although it is present, the cultural references are buried deep within the subtext of the music.

Having lived in Japan for nearly four years, I'm particularly biased toward the Japanese aesthetic and Endô's music is the quintessence of its strongest characteristics: reverence, transient beauty, simplicity, honor, and profound grace and subtlety. It's a phenomenal score for a film that should not be missed.

The score for 13 ASSASSINS was released on CD by Warner Music Japan (WPCL-10873) and is available for purchase at Amazon.co.jp (Japan) or YesAsia.com. It is not currently available as a digital download (as far as I can tell. If I'm wrong, please let me know).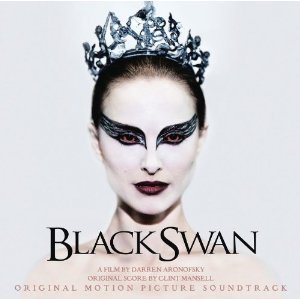 6. BLACK SWAN (2010) by Clint Mansell - We don't treat adapted scores with the same respect and admiration as we do original scores and that's a shame. There's an intrinsic skill inherent to adapting previously composed music much like there is adapting previously written works into a screenplay.

What Aronofsky faithful Clint Mansell and arranger Matt Dunkley pulled off with BLACK SWAN is miraculous, yet it's not going to reap nearly as much public attention as it deserves simply because it adapts an abundance of material from Pyotr Ilyich Tchaikovsky's ballet "Swan Lake." I've written about Mansell's work in the past and he is most assuredly a composer who commands my utmost respect and praise; however, what he achieved in BLACK SWAN maybe be the most impressive undertaking of his career.

Talk to a credentialed screenwriter about adapting a novel into a screenplay and you'll soon discover the intricacies and aesthetics that go into the extraordinarily burdensome translation of one narrative form to another. In music, it's no different.

When you listen to the score from BLACK SWAN you'll hear "Swan Lake" at its core. It's presence permeates every measure while every note of the original score is undeniably Mansell. The result is an unparalleled fusion of two undeniably contrasting composing styles creating an absolutely sublime amalgam of musical nirvana.

For this it deserves commendation as one of the truly best scores of 2010.

The score for BLACK SWAN was released on CD by Sony Classical (88697813562) and is available for purchase at Amazon.com. It is also available as a digital download via iTunes.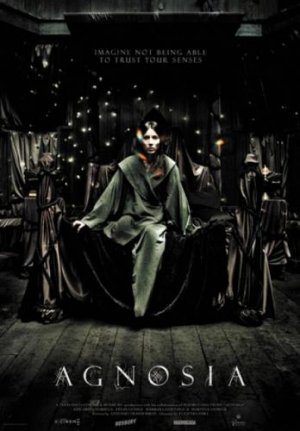 5. AGNOSIA (2010) by Eugenio Mira - Directors who score their own film are a rare breed. It's not just a matter of possessing the talent to execute both tasks but the sheer Herculean effort one accepts when taking on both responsibilities. Neither role procures any available free time so how is one able to devote the necessary hours required to successfully complete both missions with sufficient merit?

That is not a question I can answer.

...but I think Eugenio Mira can.

I went into this film completely cold. I knew absolutely nothing about it. Nobody recommended it to me. I didn't even bother to read the synopsis printed in the festival guide. What I discovered was a gorgeous film supported by an intoxicating score that left me gobsmacked!

From the first alluring note that wafted through the theater, I realized the music was incomparable to anything I had heard in recent memory. Mira's score is wrought from a forgotten age when melodrama ruled cinema and music meticulously manipulated the heartstrings of the audience like a gifted puppeteer. I was completely under its spell.

As my heart swelled with each passionate crescendo, I wondered who could have penned such an evocative and sumptuous score. What kind of director would allow a composer to craft such brazenly melodramatic music for their film? I didn't learn who scored the picture until the end credit scroll. The answer surprised me at first and then it made perfect sense.

It was the kind of director who scores his own film!

Although I fell in love with a lot of film scores this year, none left me as giddy as Mira's deftly composed music for AGNOSIA. Even the coldest of hearts could be warmed by the concocted potion of Mira's lavish harmony, zestful orchestration, and ultra-romantic melodies. These are the types of scores that l live for.

Oh...and he also happened to direct one hell of a good film.

The score for AGNOSIA has not yet been made available to the public. I'm hopeful this problem will be remedied in 2011.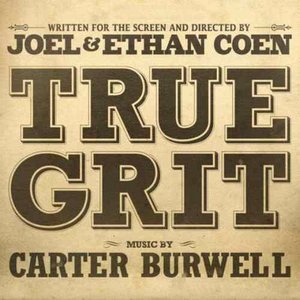 4. TRUE GRIT (2010) by Carter Burwell - TRUE GRIT was my favorite film of 2010. The Coen Brothers are masters of their craft as is Carter Burwell who consistently proves himself the perfect aural complement to the Coen's unique cinematic vision.

Burwell is an artist of extreme simplicity. The nostalgic Americana-infused themes he composed and adapted from late 19th-century hymns are kept lean and the orchestrations supporting them pure. The emotional fortitude and iconic imagery Burwell achieves with solo piano most composers couldn't touch with an entire symphony orchestra.

Like BLACK SWAN, this is another score that will be discriminated against because it adapts material outside the composer's creation. It's understandable why one may want to avoid comparing such a work to another that is entirely original; however, an alternative method of acknowledging this level of achievement is warranted. The skills required to adapt music effectively are too refined and the caliber of accomplishment too substantial to completely dismiss. Every single note heard in TRUE GRIT may not have originated from Burwell's pen; however, he is the auteur who transformed the hymnal into a masterful score fueling my favorite film of 2010.

The score for TRUE GRIT was released on CD by Nonesuch Records (526752) and is available for purchase at Amazon.com. It is also available as a digital download via iTunes.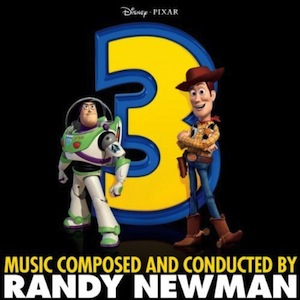 3. TOY STORY 3 (2010) by Randy Newman - I love Pixar! Every year Pixar releases a film possessing a score which makes it into my top ten. While all of the TOY STORY films are masterful in their own unique way, composer Randy Newman dug deep into his creative soul to conjure up what I perceive as the best score of the trilogy. The adventure has never sounded so fantastic, the danger has never sounded so dire, and the emotion has never sounded so heartfelt.

About a month before I saw the film I received a promo copy of the score. Although I usually wait and experience scores in the context of the film before listening to them on their own, I couldn't help myself and had to sneak a listen of the entire album.

When the track entitled "So Long" started to play, I found myself teary-eyed as my heart clenched. I hadn't seen the film, nor had I any knowledge of the story, but there I was listening to Randy Newman tell it me. I knew exactly what was happening from that single piece of music and it hit my heart like a spear.

It can be said that the greatest compliment a film composer can ever receive is, "I cried at the end."

Well, Mr. Newman...I cried at the end.

The score for TOY STORY 3 was not released on CD but is available as a digital album on Amazon.com and as a digital download via iTunes.
2. BABIES (2010) by Bruno Coulais - I've adored a cradle-full of film music during my lifetime but very few pacify my physiology quite like Bruno Coulais' score to BABIES. It's one of those cute little scores that snuggles up with my DNA like a warm blanket. I crave it like a drug. I'll walk into my studio, dial it up and feel the relief of its tender strains wash over me like an aural elixir.

Coulais' masterfully orchestrated music utilizes a treasure trove of toys and random everyday objects along with traditional western and ethnic instruments. His ubiquitous use of voice adds to the allurement of its ultra-simplistic lyricism.

If you could transform Tinker Toys into music, this is exactly what it would sound like. Littered with simple shapes, minimalist construction, colorful hues, and and unwavering cheerfulness, Coulais' poetic ode to babies is a work of exquisite creativity. I can throw a rattle and hit a composer capable of creating emotional music with a hundred piece orchestra; however, only a few truly gifted composers, like Bruno Coulais, can do this with a box of junk and a singer.

The score for BABIES was released on CD by Lakeshore Records (LKS 341422) and is available for purchase at Amazon.com. It is also available as a digital download via iTunes.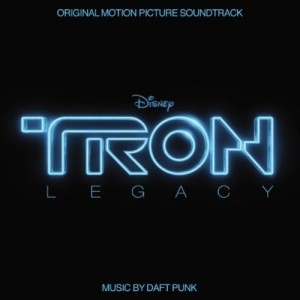 1. TRON: LEGACY (2010) by Daft Punk - I'm an ardent lover of TRON (1982). I place it among my top twenty-five favorite movies of all time and its revolutionary score by Wendy Carlos is a seminal masterpiece in electronic film music composition.

TRON always seemed to be one of those unique films that couldn't be remade or serialized, especially thirty years after its release. It's a snapshot of a specific time during the evolution of our technological vernacular that I never could have imagined captured again.

When I first discovered a sequel to TRON was in pre-production, I was not the least bit enthused. Too many cherished stories from my youth have been pillaged and plundered by modern filmmakers. I couldn't bear to see TRON "nuke-the-fridge" in an attempt to gain the audience it struggled to find thirty years ago.

When it was announced that the enigmatic electronic duo Daft Punk was going to be scoring the picture, the last remnants of my severely diminished interest waned. I wasn't just disappointed, I was flat out insulted! I'm loathe to accept "outsiders" into this arena of which I give my utmost reverence and respect. Musicians don't always make the best filmmakers. I'm constantly perturbed by the widespread notion that it's automatically assumed they do.

As the release date for TRON: LEGACY approached and I snatched glimpses of the toys, production art, publicity photos, trailers, and even snippets of the music, the mourning continued. I don't know if I already made up my mind that everything about this movie was destined to fail but I certainly wasn't holding out hope.

...and then I saw the film.

It's still difficult to find the words to express what I felt watching this movie for the first time. I struggled to enjoy it, not because I wasn't but because I couldn't. When the film was over I was dumbfounded. I flat out loved it! What surprised me even more was how much I loved the score. At first I couldn't even bring myself to admit it. It was simple, yet brilliant.

The manner in which the music establishes the various expositional elements is its most impressive attribute. "The Son of Flynn," "Recognizer," and "Armory" constitute three of the most successful musical moments in the film primarily because of how well it establishes the complex expositional elements of the narrative. In addition to its functional responsibilities, it also infuses the film with its own unique sense of character. I'm always lamenting the fact that there is a generality amongst all film scores making them sound relatively similar regardless of the story or genre of film it accompanies. The score for TRON: LEGACY can only be the score for TRON: LEGACY. This had always been one of the prime characteristics of Carlos' score from the original TRON that I cherished so it was especially welcome to see that trait migrate over to the new film.

Just as the visual world of TRON: LEGACY is an extension of the visual world of TRON, so to is its aural counterpart. Carlos' score is mind-bogglingly complex while Daft Punk's score is surprising simple. Considering the technological advancement of The Grid from the first film to the later, it makes perfect sense. The more technologically advanced a society becomes, the more simple it is outwardly observed (or perceived) to be. Carlos' score represented The Grid in its infancy where chaos was more prevalent while Daft Punk's artistic take on The Grid represented the perfect world Clu was close to constructing.

This score, however, is not without its flaws. While the precision of its expositional obligations are acute, I feel there are moments in the film that suffer from lack of development within the music. There are a handful of key narrative instances the music ignored as it bulldozed its way through the story structure. There were other times when it severely flattened out the energy even though the plot was trying desperately to build tension toward the inevitable climax. I chalk that up as a casualty of having first-time film composers score such a complex picture. Although I find these faults fairly egregious, it's not enough to detract from what I feel is a highly successful score overall.

I'm still developing my relationship with this score. Who knows...maybe in a few years I'll look back on this list and ask myself, "What the hell was I thinking putting TRON: LEGACY at number one?" However, I can't deny the torrential impact this score has had on my aesthetic psyche. It's forced me to reevaluate the foundations from which I perceive and experience film music. It's altered my perception of the functional responsibilities of a score and it's reaffirmed my belief in the importance of creating an aural identity for a picture. I learned a lot about myself by embracing this score and for this I am extremely grateful.

Mmmm-mmmm...crow sure does taste good.

The score for TRON: LEGACY was released on CD by Walt Disney Records (D000567202) and is available for purchase at Amazon.com. It is also available as a digital download via iTunes.

(@ScoreKeeperAICN on Twitter)