Ahoy, squirts! Quint here. It's that time of year again where I prepare to leave the relative comfort of Texas' 50s and 60s-ish winter temperatures and head up into the snowy mountains of Utah to overdose on film.
Sundance is upon us and I will be headed back for 10 days of cinema with my buddy Rav who will be helping me cover as many films as possible at the fest.
At first glance the schedule didn't seem very intimidating and then I began building my schedule in earnest and that quickly changed. When I finished going through the features this year I had two lists… a "maybe" list and a "definitely" list. The "maybe" list was 26 features and the definitely was 55. There's no way I can see all the movies and I also don't want to spend two weeks running down all of them, so Rav and I have narrowed it down to select group of films that rank high on my "can't wait to see it" list. Yes, I have a lot of lists.
This isn't the definitive list, just what sparks our own personal interests. If you have a film or short playing either Sundance or Slamdance drop me an email at quint@aintitcool.com. I'm trying to see as much in advance of the fest as I can as that'll help me knock out the crazy amount of films I want to see at the fest. And I haven't even looked at the Slamdance schedule!
Rav will join me in the rundown so let's take a look at what's what this year!
RED STATE
Quint: Say what you will about Kevin Smith, but he's made the premiere of his horror movie, Red State, one of the biggest events of Sundance 2011. I'm dying to see the movie if for no other reason than he's assembled a helluva cast. Let's run down some names. John Goodman, Melissa Leo, Stephen Root, Michael Angarano, Kyle Gallner, Kevin Pollack and Michael Parks. This is also Smith stepping wildly outside his safety zone. There's a very good chance I won' be able to see this movie as Smith has made sure there are no press screenings, which has made the two public screenings the only chance anyone has to see the movie. As you can imagine that's made those tickets scarce and majorly fought over. I'll pull every string I can to get in (ie please please please someone give me/sell me a ticket), but if I don't hopefully we'll have some AICN friendly eyes in the room that can report back for us.
Rav: I'm so excited to see Kevin Smith doing something completely different, and Michael Parks is the bomb in well everything yo. Although I have no idea how the hell I am going to be able to see it, i tried registering for advance tickets just to get a crack at purchasing a red state ticket and that didn't work out so well.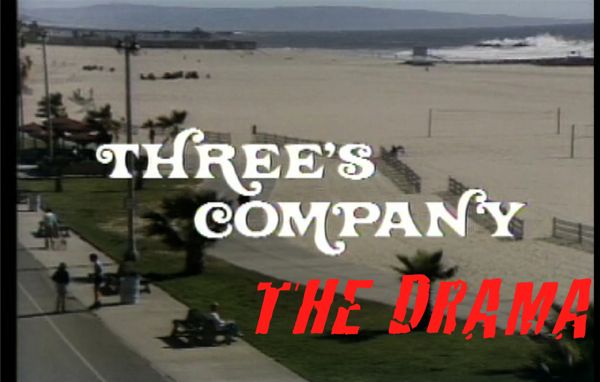 THREE'S COMPANY: THE DRAMA
Rav: Okay, the coolest thing happening at Sundance in Park City next week? It's not a movie. It's James Franco's multi-media art piece dissecting the dark nature of Don Knotts, John Ritter, and Suzanne Summers in "Three's Company: The Drama". I can't for the life of me wrap my head around what we are going to experience at this thing, but as a kid that grew up on plenty of Three's Company afternoon rerun binges, I can't miss this. I just wish John Ritter and Don Knotts were still alive to comment on this.
Quint: … WHAT?!?
HOBO WITH A SHOTGUN
Quint: This film is the king of the midnights as far as I'm concerned. Jason Eisener took his Grindhouse trailer contest winning idea of putting a shotgun in the hands of a pissed off Hobo bound and determined to wash the streets clean of drug dealers, pimps, pedos in Santa suits and violent thugs and made a feature out of it. The finished effort looks to be silly and fun, that perfect combination of early Troma and Brian Trenchard-Smith. Rutger Hauer playing the Hobo… how anybody couldn't be salivating to see this escapes me, but I realize I'm kind of weird. Speaking of kind of weird, those who go to the Sundance screenings of Hobo will be treated to Jerome Sable's short film The Legend of Beaver Dam. I won't spoil anything about it, but it is one of the most fun, awesome, crazy, sweet, radical short films I've ever seen.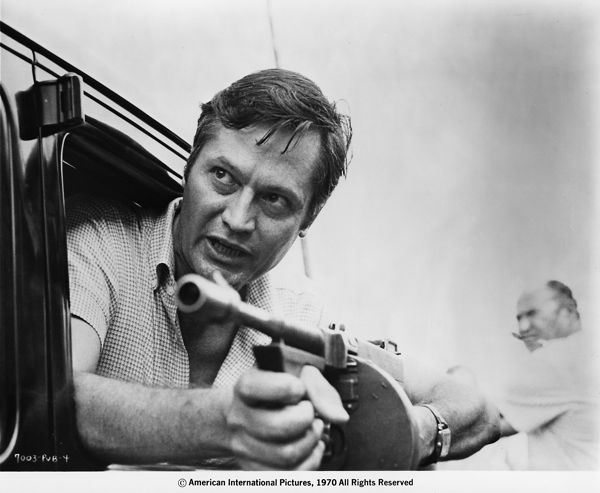 CORMAN'S WORLD: EXPLOITS OF A HOLLYWOOD REBEL
Quint: Roger Corman is a living legend and this film attempts the impossible: to boil down his impact on film in 101 minutes. Roger Corman launched the careers of many greats and made some of the most fun, satirical and just plain badass films of all time. And yes, some of the just plain bad films, too, but the great outweights the shit in my opinion. This is one of the more up-my-alley docs at the fest this year.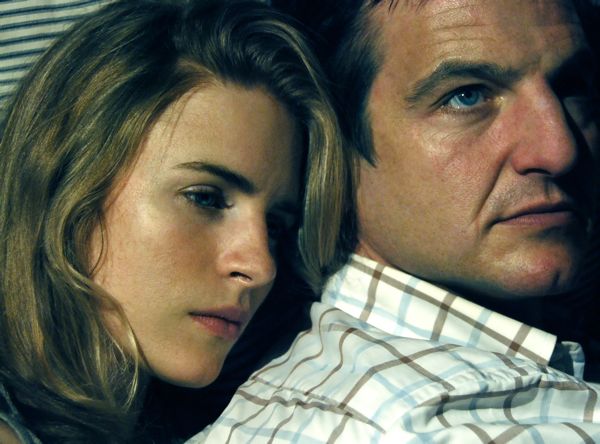 ANOTHER EARTH
Rav: Young college student gets into car accident with older guy, situation changes both their lives and they start a love affair. Seems ripe for quite a few indie film cliches if done the wrong way, but maybe there is something there. Oh wait, that college student is an astrophysicist and the film deals with the discovery of a new earth-like planet. Very intriguing could be this year's "Primer" or at the worst case scenario this year's "Monsters." But wait there's more! The official description also talks about possible travel to this new earth like planet, giving off an odd "Contact" vibe. I'm really nervous by the director's official Sundance interview video where he admitted that they started shooting the film without a script. William Mapother, one of the films stars, has done some really good work in hollywood films before, it's also managed to be a US dramatic competition selection. I don't know, I'm always game for a good hard sci-fi film. This has potential to be my favorite film of the festival or...not.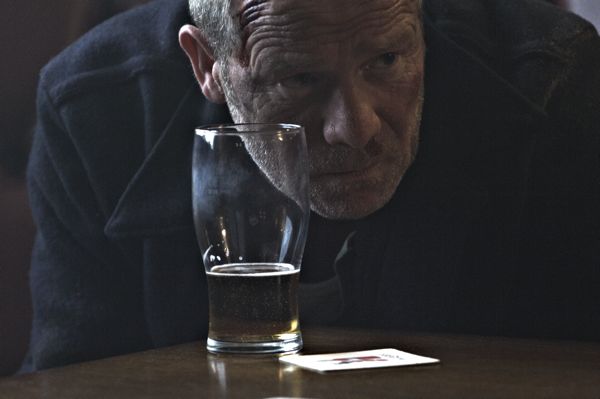 TYRANNOSAUR
Quint: Paddy Considine's debut film as a director is described as an "Unconventional love story" between grizzled Peter Mullan and Olivia Colman. All I know is that Peter Mullan looks like a badass that beats people to death with a bat in this movie, so I'm in.
Rav: Paddy Considine in addition to being one of the most interesting character actors that the UK has to offer has been a close collaborator of Shane Meadows for years. It's really exciting to see him make the jump to directing with his new film Tyrannosaur. To assist him he's drafted in another one of the UK's best actor-directors Peter Mullan to star in the film as a violent man looking for redemption.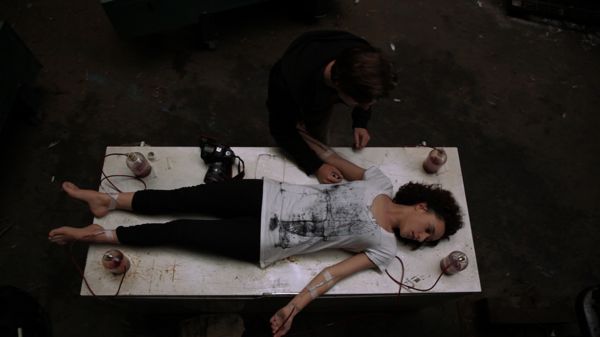 VAMPIRE
Quint: Another movie that isn't really about what the title seems to suggest! Although unlike Paddy Considine's dinosaur-free love story above Vampire at least involves someone compelled to drink blood. This film looks to take the common concept of the vampire and turn it on its ear. In that respect the synopsis reminds me a little of George A. Romero's Martin, which is a good thing. Directed by Iwai Shunji and starring a nice young cast that includes Kevin Zegers (Frozen), Keisha Castle-Hughes (Whale Rider) and Rachel Leigh Cook (my dreams). Definitely want to check this one out.
Rav: Shunji Iwai (Picnic, All About Lilly Chou-Chou) making an english language feature debut involving vampires and starring Rachel Leigh Cook, Keisha Castle-Hughes, Kevin Zegers, and Kristin Kruek. I'm in and I don't want to know anything else till I see it.
THE TROLL HUNTER
Quint: Now, I've seen this movie so I can speak authoritatively on it. From Norway comes another found footage movie, but this one is about the existence of Trolls. I won't say this movie sets the world on fire, but it's one of the better found footage movies and has some amazing design work on the trolls, the quality of which reaches near Guillermo del Toro fantasy design levels. The filmmakers wring everything they can of this style of storytelling, but a piece of me wishes this would have just been a movie and not the found footage gimmick. Still, it'll be a great palate cleanser between the Iraqi lesbian movies and the holocaust documentaries.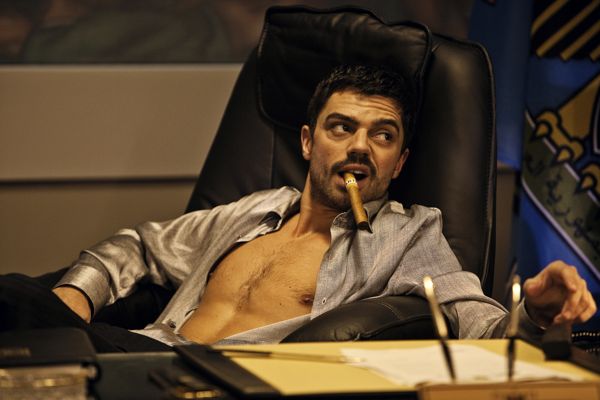 THE DEVIL'S DOUBLE
Quint: Dominic Cooper plays Saddam Hussein's kid's body double/sniper decoy/meat target in this film by the eccentric Lee Tamahori. Cooper plays both the double, Latif, and Uday Hussein in this interesting-sounding film.
Rav: The other day I ran across the IMDB for this film and was like "Wow!, that movie looks cool, when's it come out?" then I was delighted to realize I'd be able to see it at the festival next week and not have to sit around wondering when some distributor was finally going to pick it up and release it in the states. I know Quint is writing on this one too, so I'm going to try not to go over board here. I like Dominic Cooper and Lee Tamahori a whole lot, and the notion of a film about Uday Hussein's double is very intriguing, but to be honest Ludivine Sagnier is the most exciting thing about this film to me. Like I was notating earlier about Billy Crudup, Ludivine has been downright magical in everything I've seen her in and she's usually got good taste in material. I'm in.
I SAW THE DEVIL
Quint: Nobody does revenge like the Koreans. Goddamn, these revenge seeking dudes in Korean movies are the biggest badasses in recent film history. This is another film I've seen, thanks to Fantastic Fest, and can vouch for it 100,000%. I've embedded the trailer above, but if you're going to Sundance and don't know anything about the movie, just add it to your schedule and thank me later. Go in cold and let the revenge awesomeness wash over you. It's a brilliant cat and mouse thriller where the cat and the mouse change roles a few times before everything it settled. From Kim Jee-Woon who gave us The Good, The Bad and The Weird, The Quiet Family and A Tale of Two Sisters. I wonder who's gonna remake this movie for American audiences and win best picture with it?
KABOOM
Rav: Juno Temple Shirtless + Apocalypse + Gregg Araki = I watch. This is also going to be available via video on demand nationally thanks to IFC during the festival.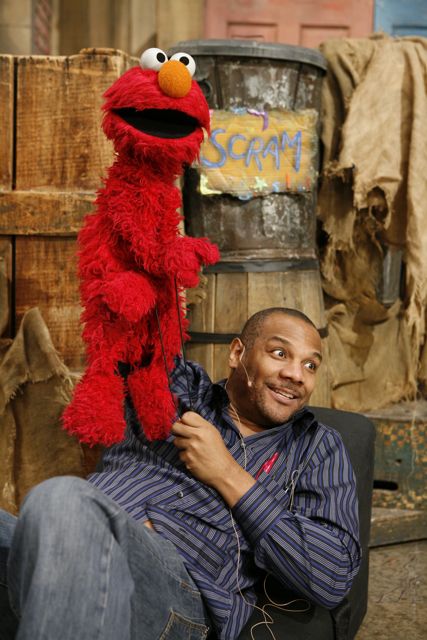 BEING ELMO
Quint: This is one of the titles that I want to see, but probably won't be able to due to scheduling conflicts. I've been aware of puppeteer Kevin Clash since my childhood, thanks to a more than mild obsession with the Teenage Mutant Ninja Turtles. He voiced Splinter in the TMNT movies and also did his time on Sesame Street before Elmo exploded onto the scenes. I'm just as curious to see a behind the scenes look at Sesame Street as I am to find out more about Clash. Hopefully I can make this work out!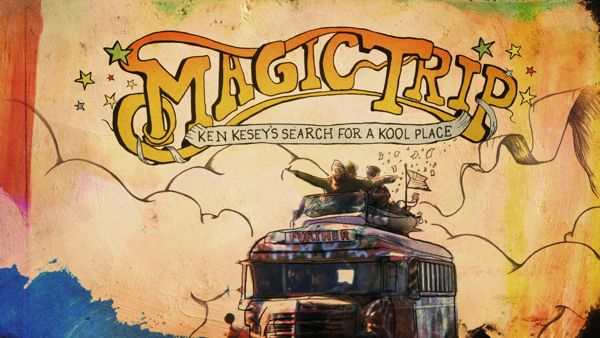 MAGIC TRIP
Quint: It's not Sundance if Alex Gibney doesn't have a doc showing. In recent years he's had documentaries on Hunter S. Thompson and Jack Abramoff and now he's got a great looking film he's co-directed with Alison Ellwood about Ken Kesey's LSD fueled road trip in 1964. Kesey wrote One Flew Over the Cuckoo's Nest and this infamous road trip was heavily documented. There's got to be some amazing footage in there.
CEDAR RAPIDS
Quint:One of the higher profile films of the fest (also featuring Stephen Root… hrmmm… I'm noticing a pattern…) is this comedy directed by Miguel Arteta (Chuck & Buck, Youth In Revolt) starring Ed Helms, Sigourney Weaver, Alia Shawkat, John C. Reilly, Rob Corddry, Thomas Lennon, Anne Heche, Kurtwood "Bitches Leave" Smith, and Stephen Root. Very, very, very much looking forward to this one.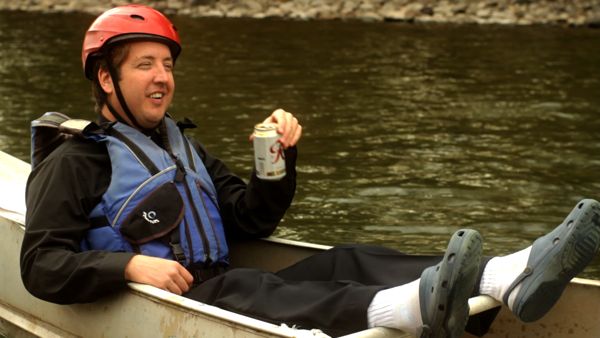 THE CATECHISM CATACLYSM
Quint: All I know is that Steve Little headlines this movie. If you saw his work in both seasons of Eastbound and Down then you should know why him being in the movie is enough for me to watch it. That's one funny motherfucker. The movie is described as "absurd" with this dude in the lead? I'm there.
Rav: It's also produced by a lot of the Eastbound gang (Danny Mcbride, David Gordon Green, and Jody Hill). I've been a really big fan of the incredibly dark humor that's been showcased on that series, I'll be excited to see this at the festival.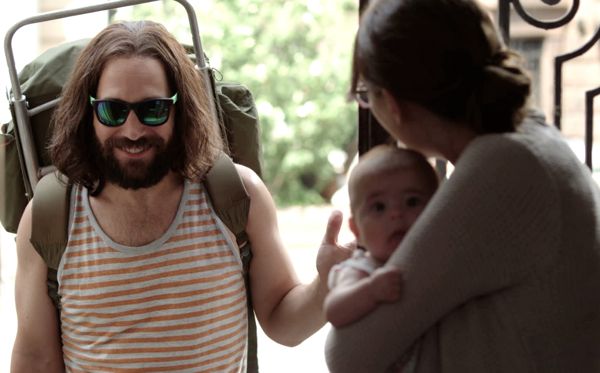 MY IDIOT BROTHER
Quint: This is another comedy with an incredible cast. Paul Rudd, Elizabeth Banks, Emily Mortimer and Zooey Deschanel headline this story about a likeable fuck-up with a dog named Willie Nelson. Sold on Paul Rudd alone and the sheer amount of hotness in the supporting cast is just the icing on the cake.
Rav: Jesse Peretz has made several films that I wanted to like more than I actually wound up enjoying them. His last film "The Ex" managed to drag Charles Grodin out of retirement and pitted Jason Bateman in a wheelchair, but it never really gelled together. I'm hoping that this one finally kicks ass, he's got such a wonderful cast for this one, Paul Rudd, Elizabeth Banks, Zooey Deschanel, Emily Mortimer, Rashida Jones, Adam Scott, and Steve Coogan.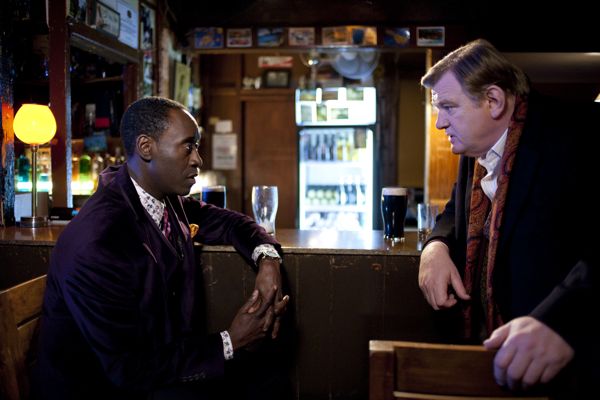 THE GUARD
Quint: You may know writer/director John Michael McDonagh's brother, Martin, as the writer/director of previous Sundance opener IN BRUGES, one of my favorite flicks the year it was released. John wrote the script for Ned Kelly and makes his feature film directorial debut with this film, starring the great Brendan Gleeson, Don Cheadle, Mark Strong, Fionnula Flanagan and Liam Cunningham. The flick is about a grouchy Irish cop who gives tons of shit to a straightlaced FBI agent. Yes.
Rav: Martin Mcdonagh is my favorite writer working today from the pillow man to seven psychopaths, man that guy is entertaining as all hell. His directorial debut "In Bruges" a couple years back also wound up having a very successful opening night viewing, so it's only fitting that this film that he's produced, directed by his brother, and starring Brendan Gleeson from In Bruges is one of this year's opening night films. It seems to be about an Irish cop (Gleeson) escorting an FBI agent (Don Cheadle) who is on the trail of an international drug smuggler.
WIN-WIN
Quint: Tom McCarthy (The Station Agent) returns with this film starring Paul Giamatti, Amy Ryan and Jeffrey Tambor. The flick's about a struggling attorney who volunteers as a high school wrestling coach and there's something about an elderly client's teenage daughter… but since Philip Seymour Hoffman isn't in the lead I'm guessing it's all very sweet and not creepy.
Rav: Festival favorite Tom Mccarthy is back this year with a film that has Paul Giammatti starring as a high school wrestling coach. As someone who passed up The Visitor because of its droll description, I'm making extra sure that I check this one out at the festival and ignoring anything written in the Sundance guide. I think Fox Searchlight has this one and is going to be putting it out in March.
LIFE IN A DAY
Quint: Produced by Ridley and Tony Scott and directed by The Last King of Scotland's Kevin Macdonald this experiment in filmmaking takes footage from thousands of people's lives to document what one day of 2010 was like for people of Earth. I don't know how you craft a coherent feature doc out of that, but if they did this could be amazing. Also of note, you can see this movie without going to Sundance, simply by visiting YouTube's home page at 5pm PST on January 27th.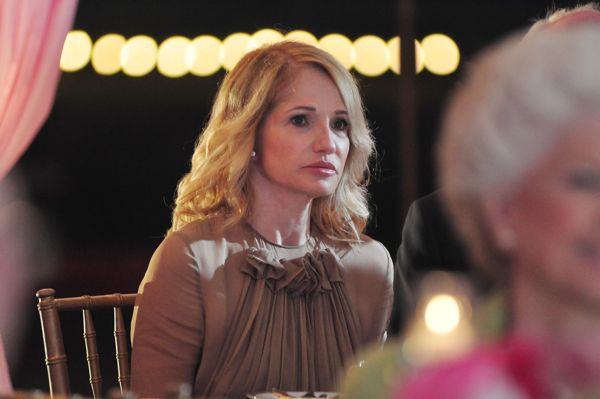 ANOTHER HAPPY DAY
Rav: So for every Jason Reitman it feels like there are a handful of botched debuts from other relatives of exceptional people. I'm hoping that this film from Sam Levinson, son of Barry, will be something more akin to Thank You for Smoking than a Boxing Helena. This one boasts an amazing cast for a first time filmmaker, Ellen Barkin, Ezra Miller, Kate Bosworth, Demi Moore, Ellen Burstyn, Thomas Haden Church, and George Kennedy, probably the most star-studded Sundance entry that is also in the Dramatic Competition. It's about family mishaps during a crazy wedding... I don't care, George Kennedy is in it, SOLD!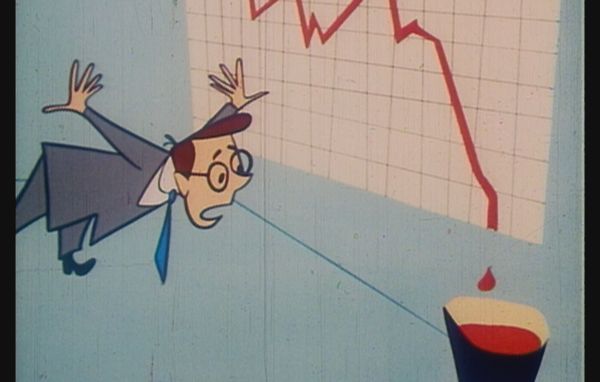 THE FLAW
Rav: This is a documentary about the Wall Street crash by the filmmakers behind "In the Shadow of the Moon". I'm kind of economically retarded and I find myself really interested in this film, if it's at least half as fascinating as Charles Ferguson's Inside Job then I will be very happy.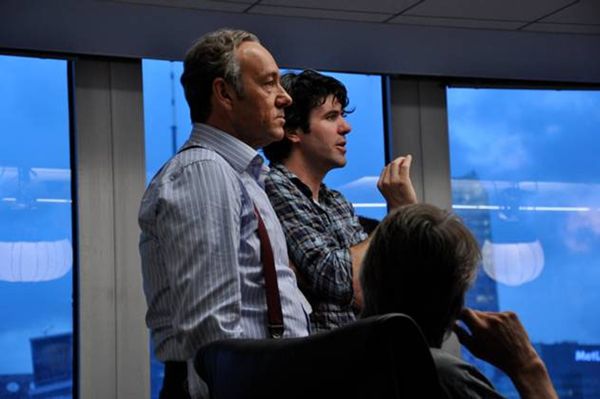 MARGIN CALL
Quint: This is another big cast indie flick, featuring Kevin Spacey, Zachary Quinto, Stanley Tucci, Demi Moore, Paul Bettany and Jeremy Irons. Centered around one 24 hour period in 2008 as the stock market took it's death plummet, the flick is about an entry level analyst who uncovers information that could lead to the downfall of his firm. The Sundance Guide describes this film as a thriller. It's got the cast. We'll see.
Rav: I've heard a lot of great things about JC Chandor's script for this star-studded wall street film. As I said earlier in my blurb about the documentary "The Flaw" I'm sort of a nerd for all things in relation to the wall street economic crisis. Add in the huge cast and it becomes a pretty easy sell for me.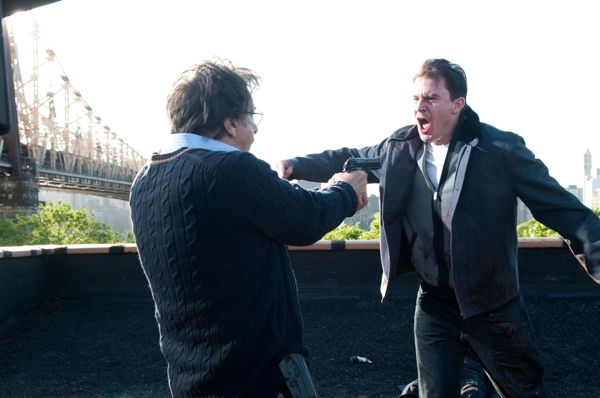 THE SON OF NO ONE
Quint: Wait, wait… Tracy Morgan did a film with Al Pacino?!? What the shit?!? Directed by A Guide to Recognizing Your Saints' Dito Montiel? I'll ignore the fact that Channing Tatum seems to be the lead here. Tracy Morgan and Al Pacino in the same movie, man… God, I hope they have some scenes together…
Rav: I think I am in the serious minority here, but I really enjoyed Dito Montiel's sophmore film "Fighting", sure it was more or less a by-the-numbers street-boxing film, but it was well-made and had a bit of heart to it. Moreso it gave a chance to Channing Tatum to not suck and not breakdance for a film. I'm really excited about this cop film that Montiel and Tatum have at the festival this year, it's a millenium film so I'm not expecting a masterpiece, but I think it could be a very commercial and fun film. It's got a huge cast Channing Tatum, Tracy Morgan, Katie Holmes, Ray Liotta, with Juliette Binoche and Al Pacino.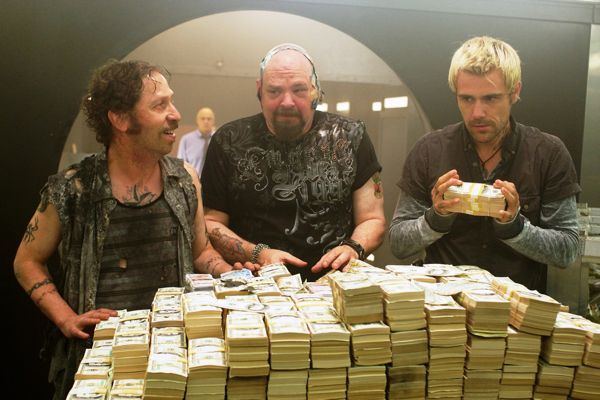 FLYPAPER
Rav: Okay between now and whenever I watch this film I am going to do my best to forget that Rob Minkoff had anything to do with The Haunted Mansion or The Forbidden Kingdom, let alone direct the pictures. I'd really like to be excited about a bank robbery comedy featuring Tim Blake Nelson and Jeffrey Tambor. Hey, he also directed "The Lion King", that should bring a million bonus points or something right?
Quint: This is another odd bird, sounding less like a Sundance movie than a late February minor studio release, directed by Rob Minkoff, but what the hell? It sounds like it could be fun. It's set in a bank as Patrick Dempsey happens to get caught in the middle of two different gangs of robbers hit the place almost at the same time. The skilled robbers and dumbass robbers are in a stand-off as the place is locked down with Patrick Dempsey and bank-teller Ashley Judd, caught in the middle. Also features Jeffrey Tambor (that dude works a lot!), Tim Blake Nelson, Pruitt Taylor Vince and Mekhi Phifer.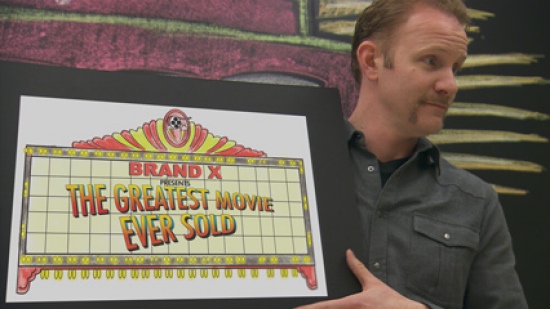 THE GREATEST MOVIE EVER SOLD
Rav: Despite being incredibly disappointed with Spurlock's last film at Sundance (Where in the World is Osama Bin Laden), I'm really looking forward to this film. I was a big fan of Supersize Me and his producing work on various other tv and films, I think he's an entertaining character and he has his own unique slick vision for these pieces he makes. He's also picked a wonderful subject for his new film, product placement can get very absurd at times and I have no doubt that this is going to be an incredibly entertaining film. It's also produced by Keith Calder, so I'm expecting a dancing sequence.
LETTERS FROM THE BIG MAN
Quint: This is a serious character drama about a woman's personal connection to a Sasquatch. Yeah. I think Karen Black is in this thing, too. Lily Rabe (No Reservations, All Good Things) plays the woman. I'm big and hairy, maybe a cute girl will befriend me at Sundance. Naw… just in the movies.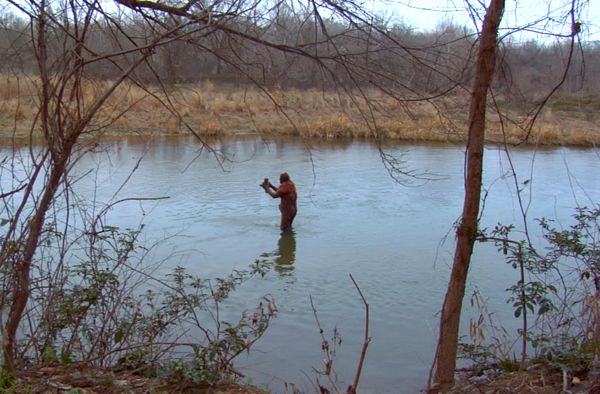 SASQUATCH BIRTH JOURNAL 2
Rav: It wouldn't be a Sundance preview without a Zellner Bros project, this one also screened at Fantastic fest but I missed it there. I've heard some good reports about it and I know the Zellners spent many months in the wild photographing this piece.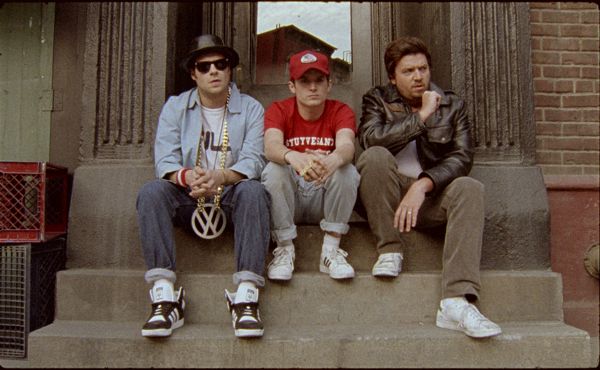 FIGHT FOR YOUR LIFE REVISITED
Rav: A 30 minute long Beastie Boys short starring Elijah Wood, Danny McBride, Seth Rogen, Will Ferrell, John C. Reilly, and Jack Black, directed by Beastie Boy and Oscilloscope founder Adam Yauch. God I hope I find a way to see this, it's hard slotting the shorts program in my already packed schedule.
Quint: Same here. The shorts programs always tend to get put on the back burner for features. That's why I'd love anybody with a short film at Sundance to drop me an email and see if we can work something out to make sure some of these shorts get covered.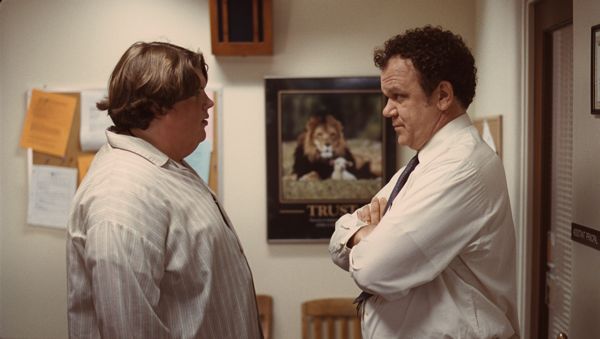 TERRI
Rav: This little John C. Reilly comedy in the dramatic competition seems like it could be really interesting, I've never seen any of the director Azazel Jacobs other films, but they all seem to be rated highly on IMDB. Creed from the office is also in it!
Quint: I'm a sucker for coming of age movies and this one is about a fat kid trying to survive high school. I might have a frame of reference for this one. Heh.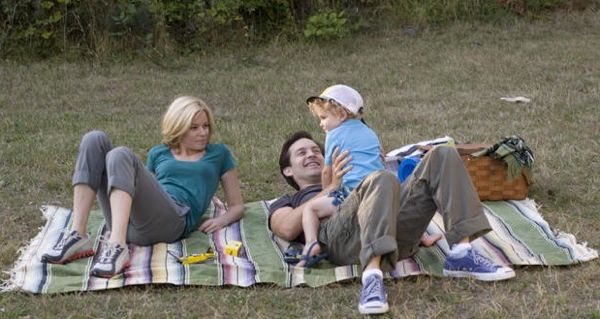 THE DETAILS
Quint: From the director of the quality and underseen thriller MEAN CREEK comes a movie described as a love story and an existential horror movie with an A-list cast. Tobey Maguire and Elizabeth Banks star alongside Laura Linney and Ray Liotta. Needless to say, this one is high on the list.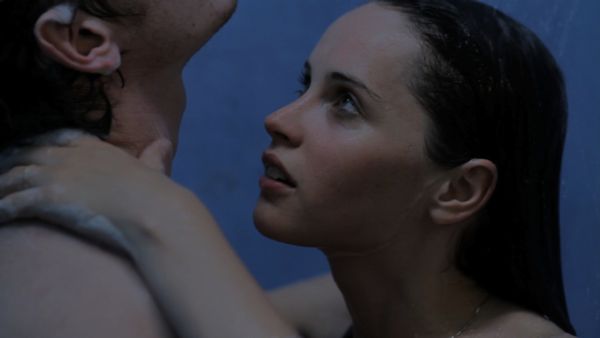 LIKE CRAZY
Rav: What looks to be a sweet little comedy by a director who had a film in last years fest "Douchebag" that received decent notices. It's about a romance that blossoms between an American boy (Anton Yelchin) and a British student living in the USA (Felicity Jones), the romance becomes complicated when she begins to have visa issues. It also features Jennifer Lawrence (Winter's Bone) in a supporting role, is in the dramatic competition, and is produced by Andrea Sperling (Harsh Times, The Quiet), so it has a lot going for it.
Quint: I'm a big fan of Anton Yelchin and have been following him as an actor really since his work on HUFF, even if I did initially register him in Hearts In Atlantis. He's been in a lot of good movies and has been good in a few bad movies, so it's nice to have that partial guarantee of quality going into this one.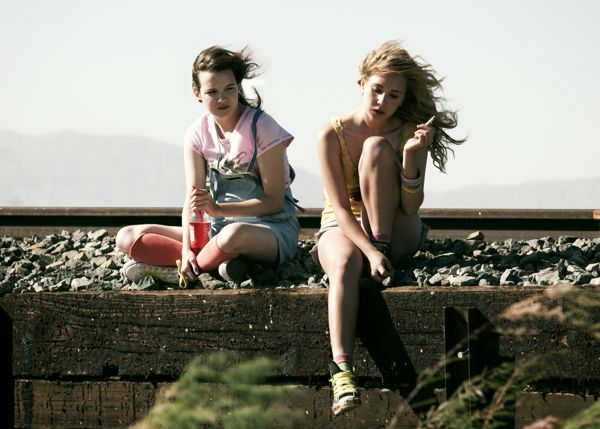 LITTLE BIRDS
Rav: This is a Sundance lab project about a couple of girls from a small town who wind up getting mixed up with a group of skater boys and whisked off to the big city for a bit, debauchery ensues, innocence lost. Could be a very interesting teen story, Juno Temple, has been an amazing character actress the past few years and it's interesting to see her front and center in this film. Although this one does not feature a trailer with her shirtless, this one is in the dramatic competition and I'll certainly be hoping to check it out.
I MELT WITH YOU
Quint: This flick promises tour de force performances from four male leads who play old college friends on a journey of decadence. It's not a new indie film formula, but with the talent involved I'd say this could be a winner.
Rav: I'm really looking forward to this; I'm a big fan of all involved (Mark Pellington, Thomas Jane, Christian Mckay, and Jeremy Piven).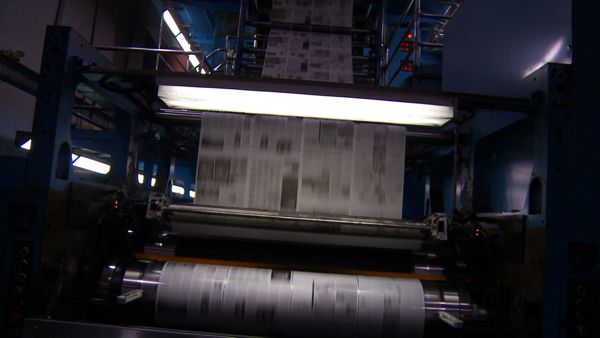 PAGE ONE: A YEAR INSIDE THE NEW YORK TIMES
Quint: At Ain't It Cool we have so much freedom to pursue our interests, make our own schedules, etc. so seeing a real deal newspaper run always fascinates me. Especially in this day and age as print newspapers are folding (yuk-yuk) and online is taking over this has got to make for a fascinating documentary as director Andrew Rossi gets crazy access to the NYT process.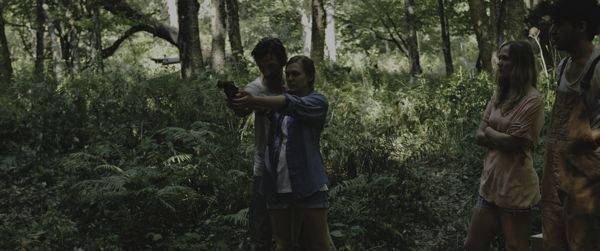 MARTHA MARCY MAY MARLENE
Rav: I'm an total nerd for a good film about a religious cult, there are so few of them out there. It's such a fascinating world that other than a few movies (Love Exposure, Ticket To Heaven, and Split Image) hasn't been properly explored cinematically. I cant wait to see this film, it's part of the dramatic competition so I'm hoping that is an indicator that this one has the goods, it also stars John Hawkes, Brady Corbet, and Hugh Dancy.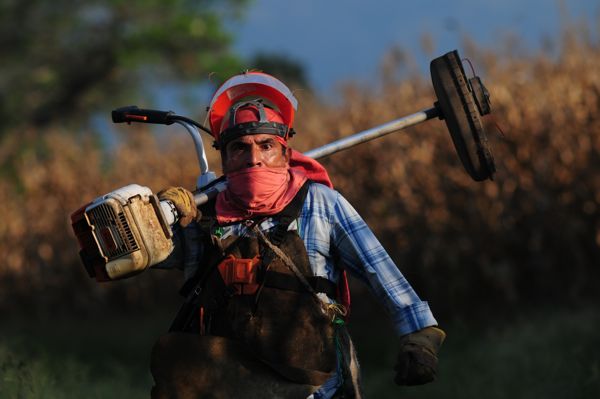 ALL YOUR DEAD ONES
Rav: This Argentinian film is about a farmer who one day walks out side and finds a large pile of dead bodies in his crops, to complicate matters worse it happens to be election day in his small town. I haven't seen any of Carlos Moreno's previous films, but I'm a sucker for a good premise, someone putting "dead" in a title, and festival photos showing a man with a mask wielding a menacing looking weed-whacker. I've added Moreno's previous film "Dog Eat Dog" to my Netflix instant and plan to give it a watch tomorrow.
THE LEDGE
Quint: Watch the above video. I really like what writer/director Matthew Chapman has to say about this thriller that begins with an atheist about to jump and the man of faith whose job is to talk him off the ledge. There seems to be a lot more going on and it attracted a very nice cast, including the very talented-but-hasn't-exploded-yet Charlie Hunnam, Liv Tyler, Patrick Wilson and Terrence Howard.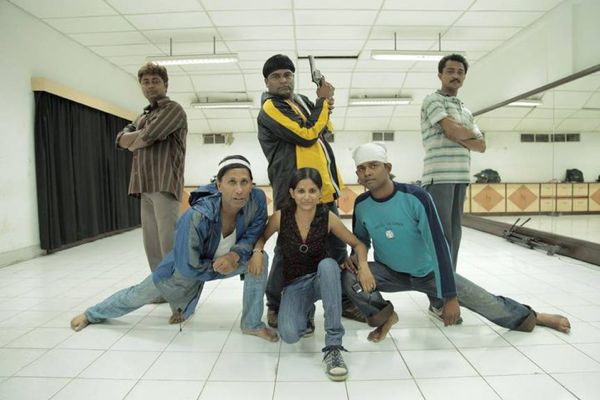 THE BENGALI DETECTIVE
Rav: As soon as I saw that kooky photo of that Indian detective holding that gun in that pose I exclaimed "I want to see that!" I assumed this must be some sort of bollywood action comedy that found its way into the lineup via the midnight section. Then I looked closer.
DOCUMENTARY!!!!!!!
This film apparently follows an Indian detective solving various menial crimes while all the while being a member of a dance troupe preparing to be on a national talent tv program. I can't wait to see what sort of fun this movie is.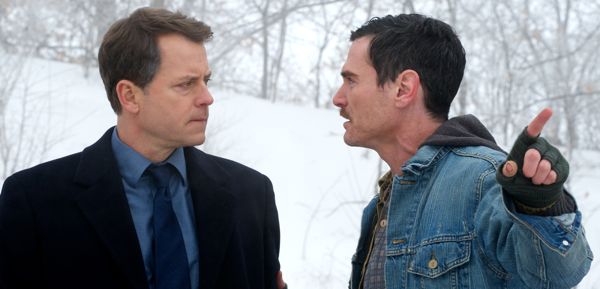 THE CONVINCER
Rav: Billy Crudup is the rare type of actor that at least in my opinion can completely elevate a film to watchable status on his presence alone. I would watch him reading the phone book, fortunately in this film he is being joined with a wonderful ensemble cast featuring Alan Arkin, Greg Kinnear, Lea Thompson, and Bob Balaban. I enjoyed Jill Sprecher's debut film "Clockwatchers" quite a bit, I'm rooting for this one to be a highlight at this years fest. There is also a whole lot of remarkable behind the scenes talent on this one, it's lensed by Mike Leigh's usual cinematographer Dick Pope, as well as the production design debut of "A Serious Man" art director Jeff Schoen, and is also decorated by Minneapolis native Jill Broadfoot.
HIGHER GROUND
Rav: The first time I went to Sundance there was one day where it felt like Vera Farmiga was in every other movie I saw, and then in another movie I couldn't get a ticket to. Fortunately I love watching her; she's an accomplished character actress, so that day did not suck. So it is fitting that at the festival this year they will be presenting this film in which she acts in and directs it. It's about a couple that settle down in a very conservative fundamentalist community and I'm guessing Kevin Bacon leads the school to break through their ideals and host a dance...oh wait. I'm still there even if it probably doesn't have Kevin Bacon dancing.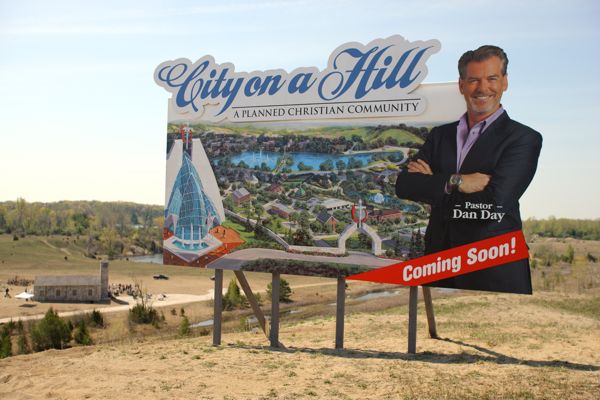 SALVATION BLVD.
Rav: George Ratliff a few years ago directed one of my favorite religious documentaries ever "Hell House" about this insane christian haunted house that happens every year in texas. He came to Sundance a couple years back with the Sam Rockwell/Vera Farmiga horror film "Joshua" that was very reminiscent of the Omen and was such an incredible narrative feature debut and perhaps the best fucking 8:30 AM press screening I've ever been to. This year he's at the festival with a film that seems to examine Christian megachurches and has quite cast, Pierce Brosnan, Jennifer Connelly, Ed Harris, Greg Kinnear, and Marisa Tomei. There is no possible way that I am missing this one.
Quint: I have to admit that when I read the title to this all I could picture in my mind was Vince's indie movie from Entourage. Damn BLVDs! Helluva cast, nice premise. I'm with Rav, this is high on my priority list.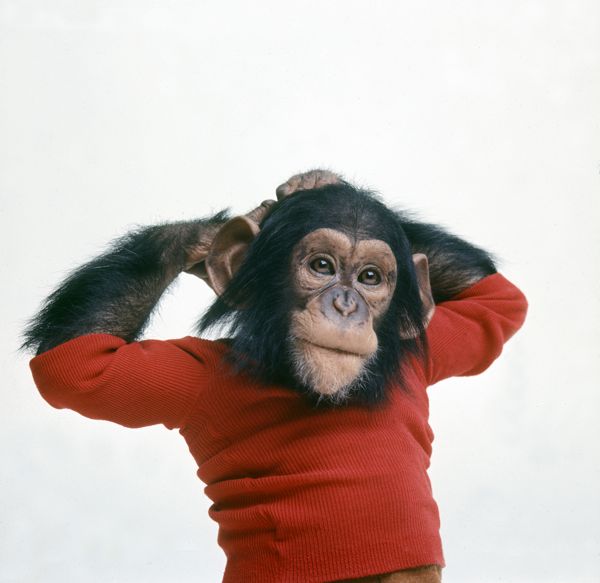 Project Nim
Quint: I loved Man on Wire, which was a big fest favorite, so it's no surprise that James Marsh and his team nabbed the opening night movie slot with this doc called Project Nim. If there's a monkey or midget in a movie I will see it, so I will see this movie. In fact, it'll assuredly be one of my first reviews. This flick will set the tone for the fest! Don't fuck it up, Marsh!
Rav: I'm not too familiar with this films subject, but damn-it I am very intrigued by the idea of a group getting together and trying to raise an ape like a human. Last time James Marsh brought a documentary to Sundance he wound up winning an Academy Award with Man on Wire, so it's safe to say this is going to be one of the more buzzed about documentary premieres at the festival.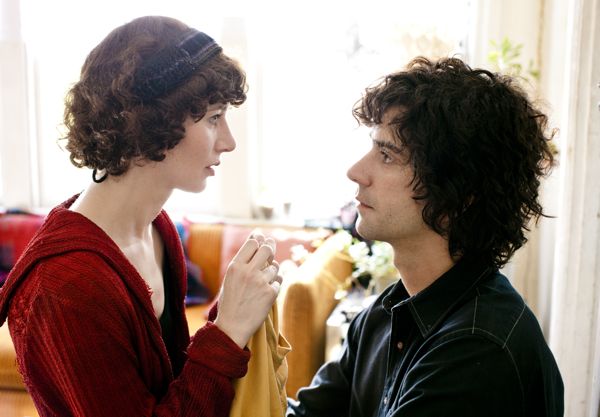 THE FUTURE
Rav: I'm a big fan of Miranda July's last film, so of course I'm incredibly excited about this one. I'm trying to go in knowing as little as possible about the plot, but the other night a friend of mine mentioned to me that it has a talking cat in it, which has me more than intrigued. It's been way too long since her last film, I know whatever she's got in store is going to be amazing, can't wait. It's also produced by Chris Stinson and features production design by the ever incredible Elliott Hostetter who has had a hand in Spike Jonze and Terrence Malick's latest works.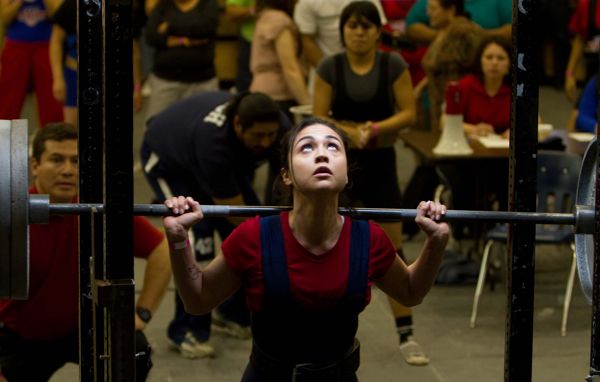 BENAVIDES BORN
Rav: A little Texas film in the dramatic competition, I've got a good feeling about, it's about a girl entering a powerlifting competition in hopes of scoring a scholarship so that she can go to college. Seems like it has potential to be an understated sleeper hit to come out of the festival, I've never heard of a power-lifting movie before. I hope to catch it while I am there.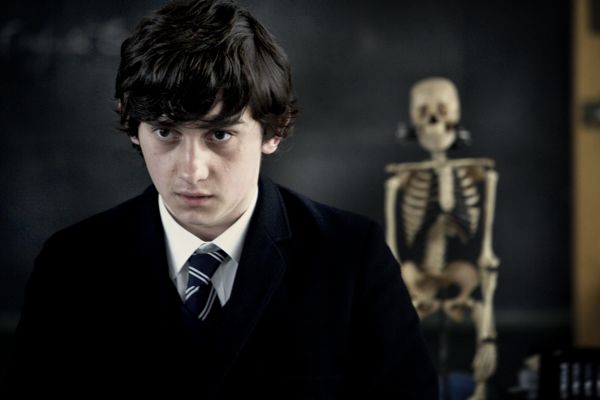 SUBMARINE
Quint: I mentioned in the Terri piece that I'm a fan of coming of age movies, especially weird ones. This looks like a weird one. It centers on a weird 15 year old who disagrees with Nietzsche and spends his days skimming through the dictionary for new words. Right up my alley, this one.
Rav: I'm really excited to get a look at this, it seemed to get a lot of great reviews out of Toronto this year. It's a small British comedy exec producer by Ben Stiller starring Sally Hawkins, Paddy Considine, and Noah Taylor. If I'm not mistaken I think the Weinstein Co picked it up and will be releasing it at some point this year.
ELITE SQUADE 2
Rav: The first Elite Squad film was friggen awesome, felt like a Brazillian Johnnie To film, I'm so excited to see a sequel. I hope it holds up to the first film.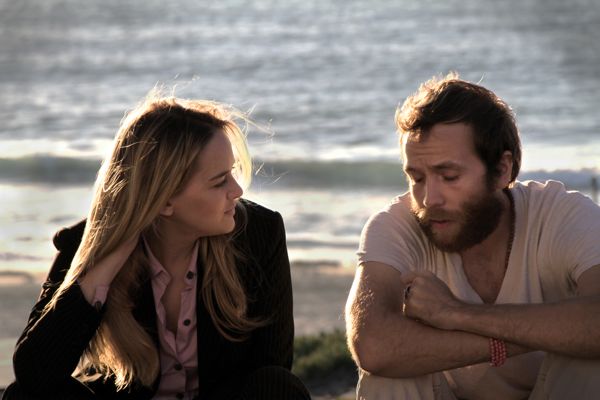 THE LIE
Rav: Joshua Leonard is bringing to the festival this year a film following how a little lie can cause a ripple in a mans entire life. Leonard has been enjoying a career resurgence lately post-Blair Witch madness with his role in Humpday, I'm really eager to see what he has in store here and he's drafted a wonderful cast including Jess Weixler, Mark Webber, Alia Shawkat, Jane Adams and Kelli Garner.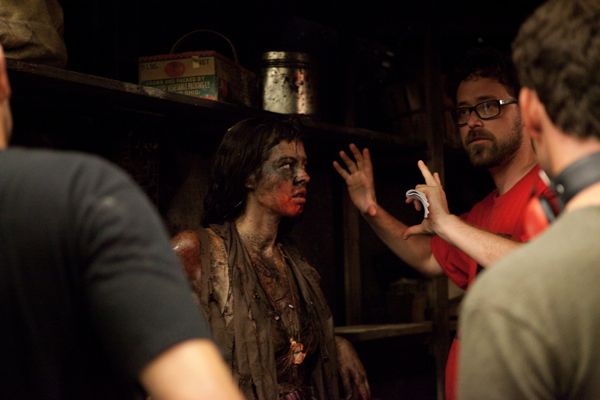 THE WOMAN
Quint: Lucky McKee finally has a new feature, which is great news for those of us who were blown away by MAY and enjoyed his Argento love-letter THE WOODS. I have to admit I'm not much of a fan of Jack Ketchum adaptations… I have no knowledge of the author's work and couldn't tell you how they are as adaptations, but the movies themselves have… let's say… pissed on my face. Metaphorically speaking. I'd love for this flick to turn it around, especially if someone as talented as Lucky is the one guiding it.
Rav: I'm so excited to finally getting to see a new Lucky Mckee film, I'm not counting Red as one since that got all sorts of fucked up. It's been so long since May and the Woods, and all those tv things and acting in Bettis's film doesn't count. FINALLY A NEW LUCKY MCKEE HORROR FILM!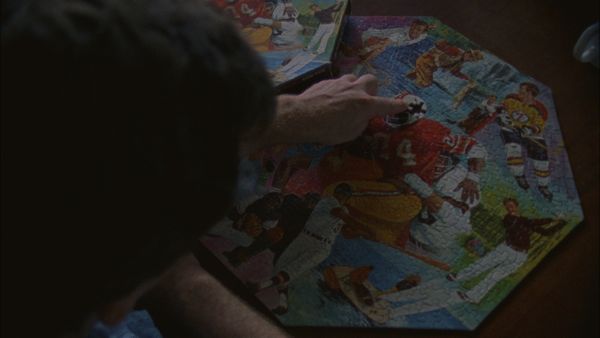 SEPTIEN
Rav: This is a redneck comedy playing in the midnight section and it sounds absolutely batshit insane. I'm looking forward to this so much, I expect this will go very well with the Eastbound and Down group's film at the fest.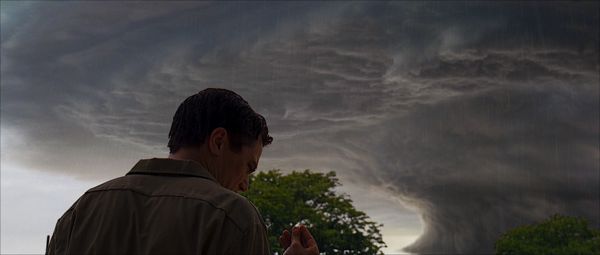 TAKE SHELTER
Quint: The first thing to strike me when I looked into this film was that it was headlined by Michael Shannon, one of our best character actors. He was the best part of Revolutionary Road and was recently seen in Scorsese's HBO series Boardwalk Empire. And this movie feels perfect for him to carry, concentrating on a man who has terrifying dreams that lead him to fanatically build a storm shelter. His obsession strains his family life, so you get a little Close Encounters vibe there and the pics seem to indicate a big storm, so maybe he's not so crazy afterall. Or that's his nightmares. Either way, Michael Shannon has my ass in a seat.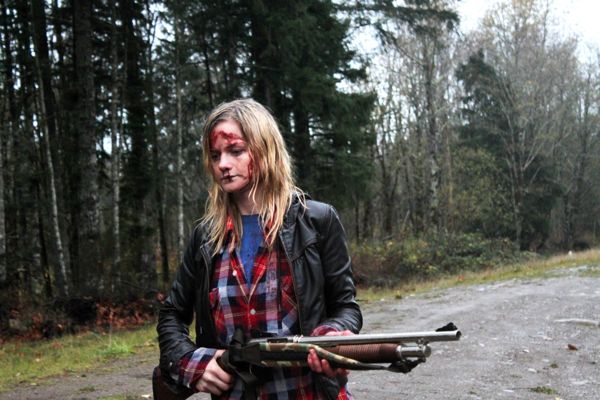 THE OREGONIAN
Rav: I'm looking forward to this, but I'm trying to avoid the description for a change. I'm going into this with blind faith. Bloody cute girl carrying shot gun, don't let me down.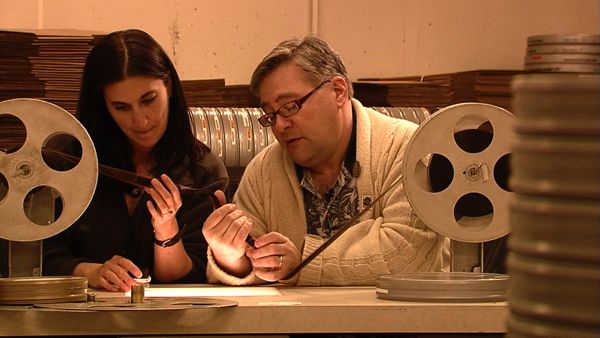 THESE AMAZING SHADOWS
Quint: I always write up the National Film Registry inductees every year, so this title jumped out at me. The Library of Congress picks movies to archive for all time so that films don't disappear like they did in the early half of the 1900s. I've known about The National Film Registry for a long, long time, but this documentary is actually going to give an insight into what goes into the archiving process and the people who decide what will be archived. As a film fan and film collector I'm particularly excited about seeing this documentary.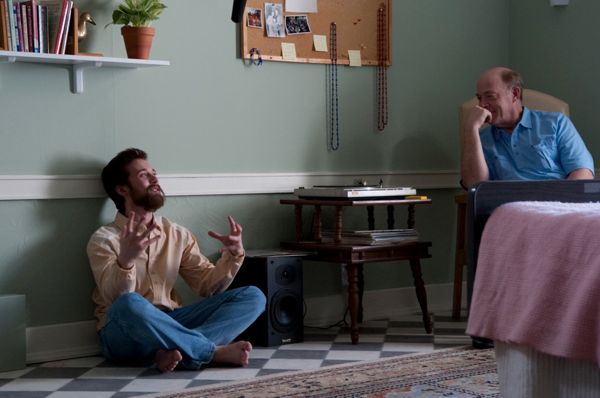 THE MUSIC NEVER STOPPED
Rav: Okay this film has a very interesting premise, a father trying to connect with his son who is suffering from a brain tumor by using music. Now what makes it a must see is the father is played by JK Simmons and the son is Lou Taylor Pucci. This could be something really special.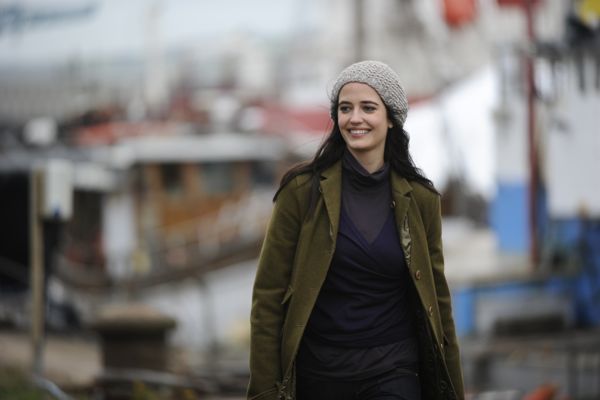 PERFECT SENSE
Rav: David Mackenzie is back at the festival with this film which seems to be about an outbreak of a syndrome where people all over the world are losing control of their emotions and some of their senses in general...oh yeah, it's also a romantic comedy. Could be really interesting, I'm a big fan of Mackenzie's film Hallam Foe and I also didn't hate spread. It's also got a hell of a cast, Ewan McGregor, Eva Green, Ewen Bremner, Stephen Dillane, Denis Lawson, and Connie Nielsen star.
Quint: Hrrmmmm…. Eva Green… droooooolllllll.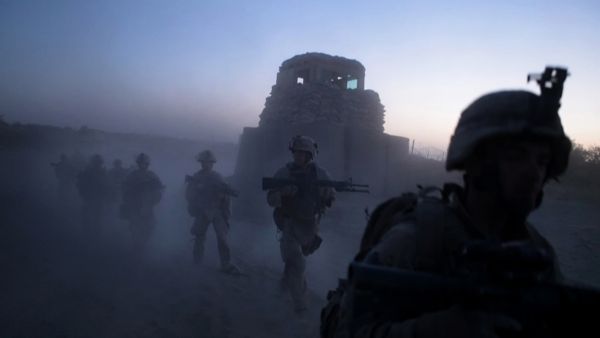 HELL AND BACK AGAIN
Rav: Hell and Back Again is a documentary that follows a marine at the front in Afghanistan cut together with a parallel story showing the very same marine at home after the war and the how his experiences change him. It's a very intriguing approach and I'm excited to see how they pull it off.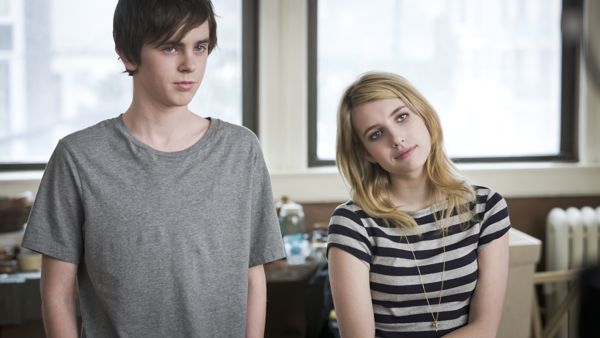 HOMEWORK
Rav: I'm really curious about this other film in the dramatic competition; it's the directorial debut of Gavin Wiesen who was a protege of the late great director Bruce Paltrow. It's a coming of age high school dramedy starring Freddie Highmore and Emma Roberts.
Quint: In past years the high school flicks have been my favorites, from Assassination of a High School President to Rocket Science. In a weird way these also tend to be the most commercial and yet so foreign from most studio teen movies, with a few exceptions, like the recent Easy A and the semi-recent Charlie Bartlett for example. Either one of those movies would have been at home at Sundance and I figure Homework stands a chance of at least being a fun flick.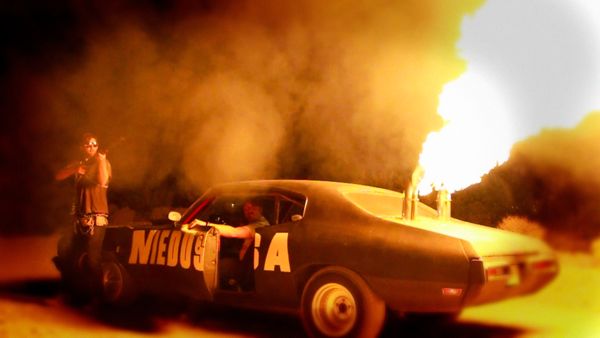 BELLFLOWER
Rav: This is a film that is about two guys who spend all their free time preparing for the upcoming apocalypse. Stocking up on water and building shelters? Hell no! These guys know that the apocalypse is going to be just like the road warrior and all the other dystopian films have foretold. So obviously the best way to prepare for the future is to put together some mad max-mobiles, build as many flame throwers as possible, and whatever other improvised weapons that could be needed so that your biker gang is the best post-apocalyptic biker gang of the world. I CAN'T FUCKING WAIT! This is easily the film I'm looking forward to the most at Sundance and I don't think it's going to let me down. I hope to see it the first chance that I can get.
That's the rundown. There are a lot more films that hold interest, but if we went to much further into the schedule we would have just reprinted Sundance's schedule. Other flicks I'm hoping to catch are Black Power Mixtape 1967-1975, Bobby Fischer Against the World, Reagan, The Cinema Hold Up, In A Better World, Shut Up Little Man! An Audio Misadventure, Meek's Cutoff and Uncle Kent.
Hope you guys enjoy the coming coverage and I hope to see some of you out in the snow! Feel free to come up and say hi if you see me wandering around… Especially if you have a Red State ticket to put in my hand. Heh.
-Quint
quint@aintitcool.com
Follow Me On Twitter