Promoting his Vince Vaughn comedy "The Dilemma" on Howard Stern's satellite radio show Thursday morning, director-producer Ron Howard mentioned a few things I did not know about the "Dark Tower" project.
* He described the project as still being merely in development and seemed uncertain that any component of his version of the project – which would span three Universal big-screen features and a bridging NBC TV series – would reach screens at all.
* The plan now appears to integrate only a six-hour miniseries between the first two movies. If you suck out the commercials, that's only about 4.5 hours of small-screen time, and I wonder how effectively seven or eight novels and a comic-book prequel can been crammed into three movies and TV show that's about as long as two more movies. (The limited size does help explain how a big-deal movie director can find time to direct an entire TV series.)
* When asked by a caller if "The Dark Tower" wouldn't be a good fit for HBO, the filmmaker seemed at first reticent to discuss it, then seemed to indicate that the series might find its way to one of NBC/Universal's cable channels instead of the less permissive broadcast outlet NBC. (Since NBCU doesn't operate a censorship-free channel like Showtime, Encore or IFC, I'm thinking Syfy or USA might provide a destination.)
* Viggo Mortensen ("The Lord of the Rings") and Javier Bardem ("No Country For Old Men") are apparently the current frontrunners for the role of Roland Deschain. So I guess Deschain might speak with a Spanish accent?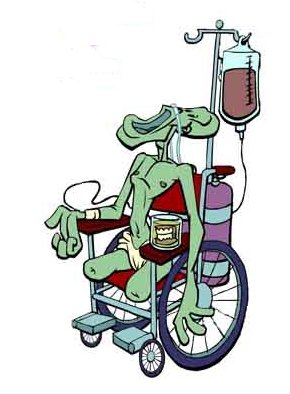 Blu Solo!!
378 Blu-rays Under $10!!