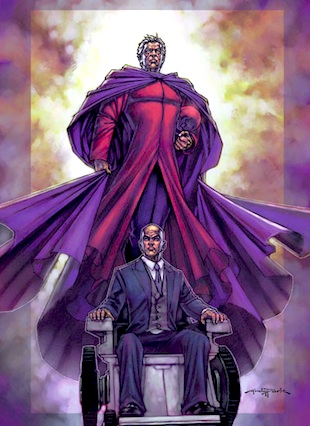 Pietro Filipponi of The Daily Blam has a report on the trailer for the Matthew Vaughn prequel "X-Men: First Class," and it contains a lot of interesting details.
Spoilers are cloaked in invisotext:
* Though James McEvoy and Michael Fassbender play Xavier and Lensherr as young men, the trailer begins with the voices of Patrick Stewart and Ian McKellen.
* Hank McCoy is human-looking and apparently already a doctor when Xavier and Lensherr meet him. We see how he transforms in blue furry Kelsey Grammer.
* Xavier apparently goes bald performing a Yoda-like feat of telekinesis (telekinesis, of course, not being Xavier's forte).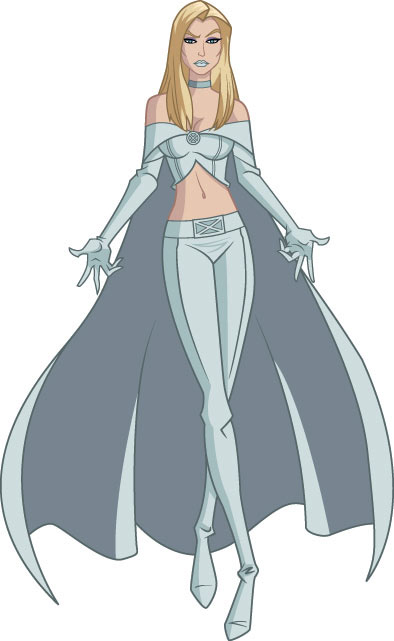 * Emma Frost, wearing "the exact same outfit from the Wolverine and the X-Men cartoon," already has her diamond-skin power, just like the little blonde Xavier liberates at the end of "Wolverine."
* Azazel apparently looks like a red Nightcrawler.
* Oliver Platt's Man in Black is apparently a member of The Hellfire Club.
* Scott Summers' older brother Havoc shoots red energy out of his chest instead of blue.
Cool.
Find Blam's exclusive on the matter here.