Ahoy, squirts! Quint here. Now, this isn't a studio still, but it is your first look at the new Peter Parker and Gwen Stacy together!
I love Andrew Garfield as Peter Parker and after seeing Emma Stone's look as Gwen Stacy I was blown away. Steve Ditko would be proud!
I'm starting to get excited for this reboot. I know I should be more cynical, but I like this casting, I like the look of those two together and as much as I love Sam Raimi for the first two Spider-Man films it felt like the series was getting so big, costing so much that it was becoming messy, too many cooks in the kitchen, etc, etc.
Just Jared got the first set of pics, which aren't all that spectacular or amazing, just two kids sitting on the bleachers, but our first look at two great young actors in costume and character, portraying two iconic comic characters. Click the below pic to visit see the whole set!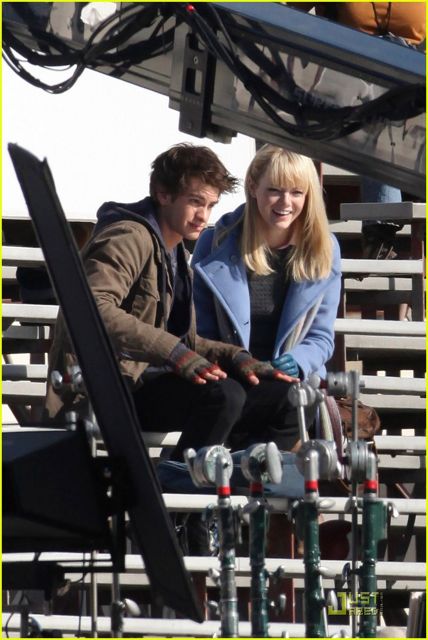 -Quint
quint@aintitcool.com
Follow Me On Twitter