Hey, guys. Quint here with the second obituary I'm writing today. Crappy way to start off 2011, losing both Pete Postlethwaite and Anne Francis, but maybe we can celebrate them instead of mourn their passing.
I first heard Anne Francis' name in Science Fiction Double Feature, the opening song to The Rocky Horror Picture Show that serves as a tone-setter to the crazy movie as well as a love letter to vintage science fiction.
Francis earned her spot in the chorus to the song by starring in one of the most iconic sci-fi films of her time: Forbidden Planet.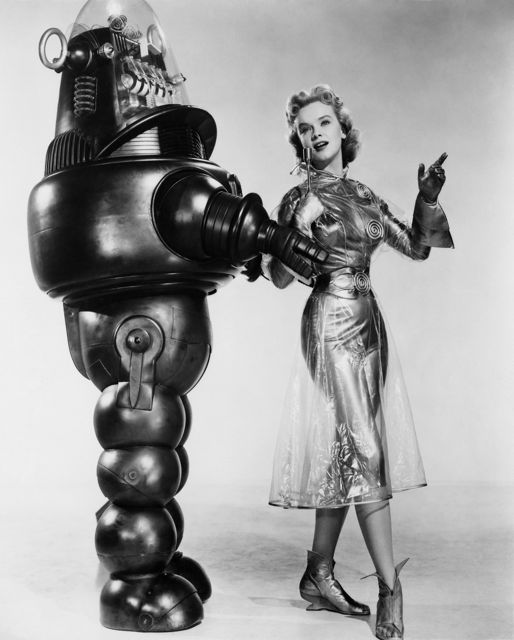 A little after my young viewing of Rocky Horror I was exposed to Forbidden Planet and fell in love. Not just with the lush photography and crazy awesome Id monster, but with Ms. Francis herself. Look at that picture above. She was gorgeous, but not a cold, distant model gorgeous. There was a down to earth, natural beauty to her that set my teenage heart a flutter.
I put off writing this obit a little because, frankly, I felt a little unprepared for it. Outside of her appearance in Forbidden Planet and Blackboard Jungle I'm rather unfamiliar with her surprisingly large filmography. The biggest place I come up short is with Bad Day At Black Rock, a movie I've had on my Netflix queue for a year and haven't made it to yet despite it featuring some of my favorite actors (Robert Ryan, Spencer Tracy and Ernest Borgnine). In fact, I may move that up and finally give it a viewing in honor of Ms. Francis.
Besides feature films she's also done a ton of TV work. Everything from Twilight Zone to Murder, She Wrote to The Man From U.N.C.L.E. to Dallas to a starring role in a very '60s looking show called Honey West. I haven't seen it, but it sounds a whole helluva lot like Veronica Mars.
Ms. Francis certainly made a huge impact on the entertainment industry and was part of some magical films and shows. My thoughts will be with Ms. Francis' friends, family and fans.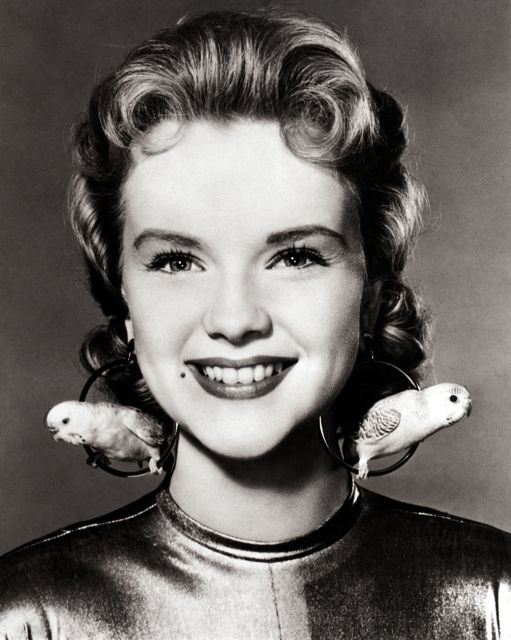 -Quint
quint@aintitcool.com
Follow Me On Twitter