Ahoy, squirts! Quint here with today's Behind the Scenes Pic!
For the final BtSPotD of 2010 I'm nodding back to Ridley Scott's Alien, the very first BTS pic of this column. I've had a few great shots from this film and this one's pretty damn swell, too, featuring none other than the brilliant HR Giger on set, built around his out of this world designs holding up an egg for the camera.
So, a nice bit of symmetry to wrap up 2010! Enjoy!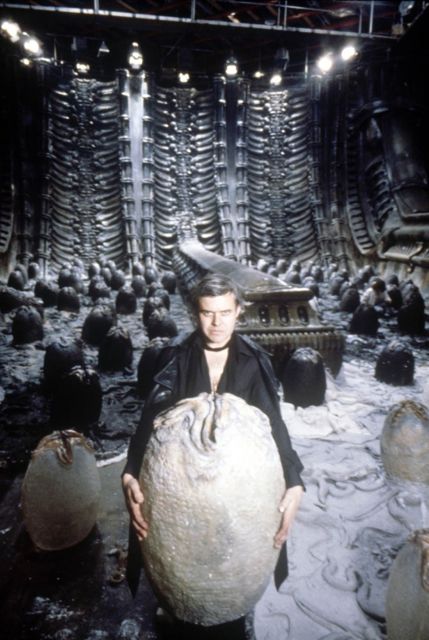 Tomorrow's pic is a bit of a departure, venturing into some swinging music behind the scenes, but don't worry… the featured crooner was also an Oscar winning actor, so it's all okay. Happy New Year everybody!
-Quint
quint@aintitcool.com
Follow Me On Twitter