Ahoy, squirts! Quint here with today's Behind the Scenes Pic!
I know we just featured James Cameron, but I kinda picked today's pic at random and random apparently wants to be Aliens, so here we are. Who am I to argue with randomness? Nobody, I say!
So, there's not much to say about this pic other than it features Vasquez and her badass gun on display in front of Mr. Cameron and his camera. I love the military tech in Aliens so much… from the design to the sound of the pulse rifles to the motion detector rigs built in to give a crazy amount of tension… Great! Now I want to throw in the amazingly presented Blu-Ray and watch this flick again.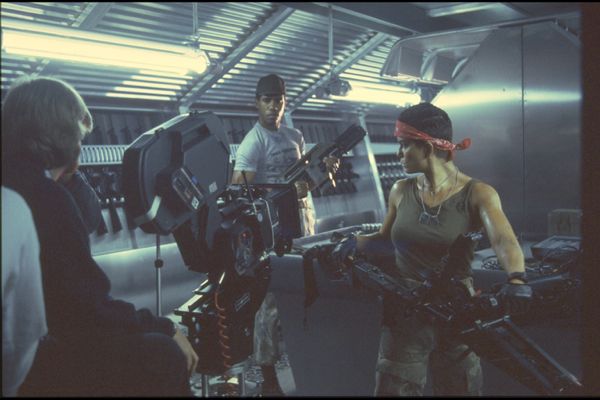 Tomorrow's pic features a big baby on a leash! See you for that!
-Quint
quint@aintitcool.com
Follow Me On Twitter