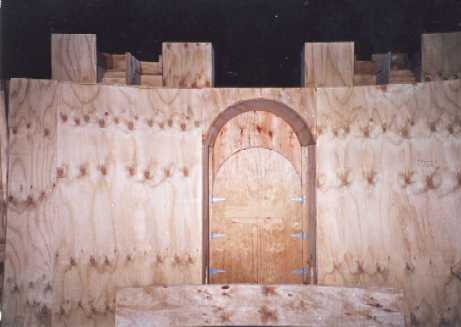 Hey folks, Harry here. Ol Xoanon, sent in this pic and the notice that he has quite a few more pics from this set down in New Zealand from the alleged (and probably dead on right) set for HELM'S DEEP. Here's a direct link to the SPY REPORTS section of his site. Enjoy... these are all still in the construction stage... not quite completely dressed yet... but still.. way cool.
From: Xoanon
http://theonering.net
I have on my site, in the spy reports a set report from a person who has visited a secret set in New Zealand. Along with this picture I'm sending. There is also 11 more pictures on the site.