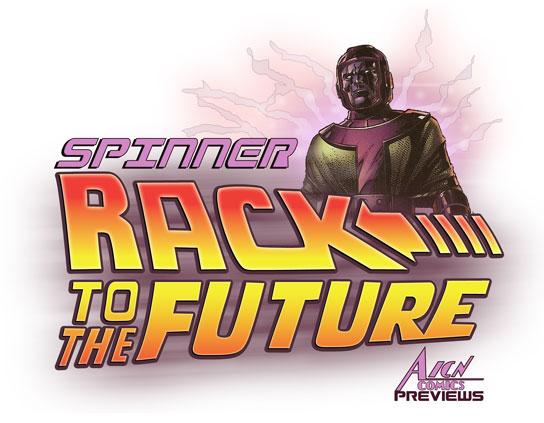 @@@@ What the #$%! is AICN COMICS: SPINNER RACK PREVIEWS? @@@@
AICN COMICS: SPINNER RACK PREVIEWS is our new weekly one-stop shop for previews of comics coming out in the upcoming week. Click on the pics below to gaze into the near future to read these extra special previews of comics varying from the heart of the mainstream to the tip of the edge of the fringe.
Be sure to look for more AICN COMICS as the rest of your favorite @$$Holes lend their opinions on their weekly pull every Wednesday with AICN COMICS REVIEWS and then more @$$y goodness can be found in our semi-regular interview column AICN COMICS: Q&@ now on Fridays!
---
Today on the Spinner Rack!
---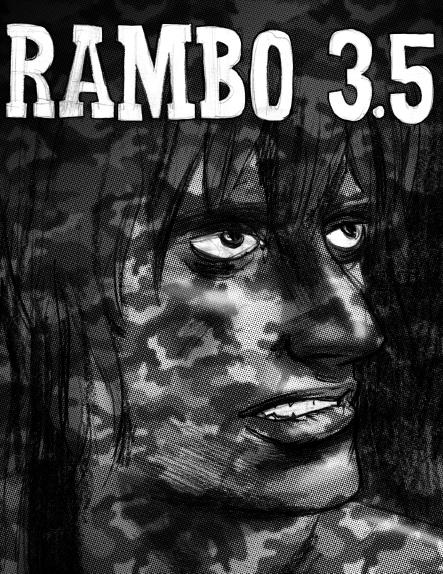 RAMBO 3.5 By Jim Rugg Just announced as winning the Ignatz Award (SPX) for Outstanding mini-comic! Check here for more info! Click on the cover for the entire mini-comic!
---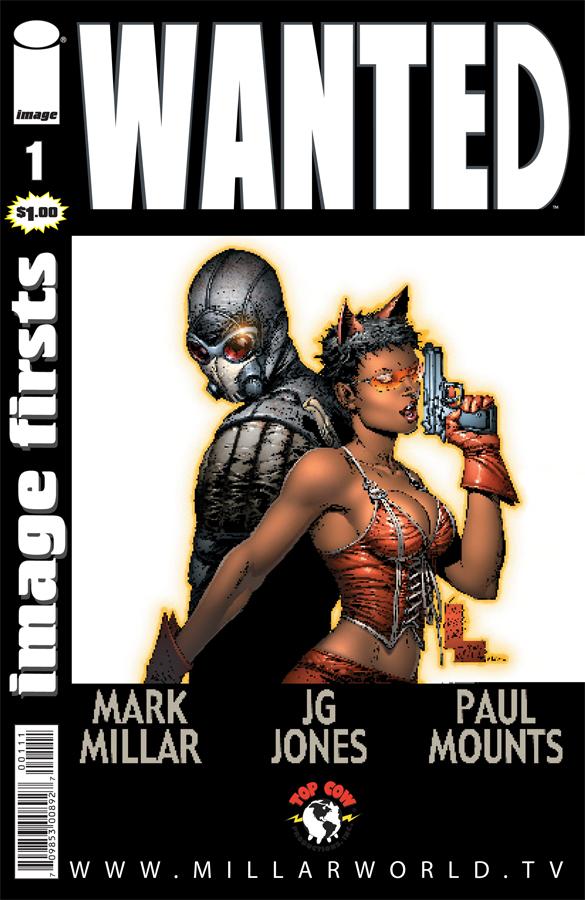 IMAGE FIRSTS: WANTED #1 Writer: Mark Millar Art: J.G. Jones Publisher: Image Comics In stores this week! Click on the cover for the preview!

---

SYNDROME HC OGN Created by Blake Leibel Writers: R.J. Ryan and Daniel Quantz Art: David Marquez Publisher: Archaia / Black Label In stores now! Click on the cover for the preview!

---

BULLETPROOF COFFIN #4 Writers: David Hine & Shaky Kane Art: Shaky Kane Publisher: Image Comics In stores this week! Click on the cover for the preview!

---

LUCID #1 (of 4) Writer: Michael McMillian Art: Anna Wieszczyk Publisher: Archaia / Black Label / Before the Door In stores now! Click on the cover for the preview!

---

TIME BOMB #2 Writers: Jimmy Palmiotti & Justin Gray Art: Paul Gulacy Publisher: Radical Comics In stores this week! Click on the cover for the preview!

---

BERONA'S WAR VOL. 1: FIELD GUIDE HC OGN Writers: Jesse Labbé and Anthony Coffey Art: Jesse Labbé and Anthony Coffey Publisher: Archaia See the AICN Review here and the AICN Q&@ with the creators here! In stores this week! Click on the cover for the preview!

---

MORNING GLORIES #2 Writer: Nick Spencer Art: Joe Eisma Publisher: Image Comics In stores this week! Click on the cover for the preview!

---

FRAGGLE ROCK VOL. 1 Collected Edition Hardcover Written by Adrianne Ambrose, Nichol Ashworth, Jeffrey Brown, Bryce Coleman, Katie Cook, Leigh Dragoon, Sam Humphries, Neil Kleid, Grace Randolph and Heather White Illustrated by Jeffrey Brown, Katie Cook, Michael DiMotta, Joanna Estep, Whitney Leith, Jeremy Love, Jake Myler, Fernando Pinto and Jeff Stokely Publisher: Archaia Click on the cover for the preview!

---

And finally, here's a preview for a comic I reviewed in last week's Indie Jones in our AICN COMICS REVIEWS column. ELVIS VAN HELSING is available now from AIT Planet/Lar! Check it out!







---

Editing, compiling, imaging, coding, logos & cat-wrangling by Ambush Bug Proofs, co-edits & common sense provided by Sleazy G




---

Ad by Prof. Challenger