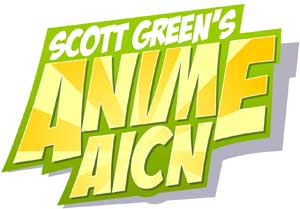 Logo handmade by
Bannister
Column by
Scott Green
Remembering Satoshi Kon
Visionary anime director Satoshi Kon passed away on August 24 of pancreatic cancer. Madhouse tentatively plans on concluding work on his final project, children's feature The Dreaming Machine Anime News Network reports he had blogged May 18 of this year, an unforgettable day. My wife and I received the following prognosis from a cardiologist at the Musashino Red Cross Hospital: "The pancreatic cancer is terminal and has metastasized to the bone. You have at most a half year left." When I conveyed my concerns for Yume-Miru Kikai (Dreaming Machine) to Mr. Maruyama (MADHOUSE founder Masao Maruyama), he said, "It's fine. Don't worry, we'll do whatever it takes." I cried. I cried aloud. With feelings of gratitude for all that is good in this world, I put down my pen. Well, I'll be leaving now. Satoshi Kon Makiko Itoh's translation of Satoshi Kon's final message Remembrances can be found at The Guardian - by Andrew Osmond , author of Satoshi Kon: The Illusionist AO Scott in the New York Times - also a trailer gallery AniPages Daily - also, a look at Kon's work on Run Melos Otaku USA EIC Patrick Macias Japan Society Tasha Robinson at Onion AV Club Manga Worth Reading AniMaybe Subatomic Brainfreeze Ogiue Maniax Blog of the North Star Random Access Information Genji Press Gigazine Maximum Cosmo tribute on the SameHat! tumblr Nina "Space Coyote" Matsumoto's tribute illustration On Catsuka Player - MAD Paprika It's not available in the US, but you can get a UK copy of the English translated Paprika novel from which the Satoshi Kon movie was adapted Stone Bridge Press has posted preview pages of Satoshi Kon: The Illusionist - reviewed here
Industry Passings
Regrettably, Satoshi Kon wasn't the only figure anime has recently lost. Animator Shojuro Yamauchi passed away on the same day. Yamauchi work on Ghibli and Miyazaki works including Grave of Fireflies, Cagliostro's Castle, Spirited Away and Future Boy Conan

*

Puppet master Kihachiro Kawamoto, whose work was featured on experimental anime Shijin no Shougai and Winter Days passed away at age 85
Event News
If you look to anime as a medium that offers new, exciting experiences, the beacon of the horizon has been Redline, from Takeshi Koike (Ninja Scroll, Animatrix) and Madhouse, makers of a lot of popular anime, such as Ninja Scroll, Black Lagoon and most of the CLAMP adaptations, and a lot of boundary pushing anime, such as Paprika, the Girl Who Leapt Through Time, Summer Wars, Kaiba (regrettably, unlicensed), Denno Coil (regrettably, unlicensed), and Kemonozume (regrettably, unlicensed). Many who would like to see anime evolve into a spectacle and not just a production line of cute series made by dedicated enthusiasts for dedicated enthusiasts have pinned a lot of hope of this feature. Well, now the movie's North American pre. Redline will show at Austin, Texas' Fantastic Fest 2010 A review can be read here

*

NYICFF will be showing Summer Wars this weekend Japanese with English subtitles - Recommended ages 9 to adult Sat & Sun, Aug 28 & 29 - 11:00am - IFC Center, 323 Sixth Avenue (at West Third) Kenji is a teenage math prodigy recruited by his secret crush Natsuki for the ultimate summer job - passing himself off as Natsuki's boyfriend for four days during her grandmother's 90th birthday celebration. But when Kenji solves a math riddle sent to his cell phone, he unwittingly breaches the security barricade protecting Oz, a globe-spanning virtual world where millions of people and governments interact through their avatars, handling everything from online shopping and traffic control to national defense and nuclear launch codes. Now a malicious AI program called the Love Machine is hijacking Oz accounts, growing exponentially more powerful and sowing chaos and destruction in its wake. Mamoru Hosoda's cyberpunk/sci-fi story is a visual tour-de-force, with the amazing world of Oz as the highlight. Like the Internet as conceived by pop artist Haruki Murakami, Oz is a hallucinatory pixel parade of cool avatar designs, kung fu jackrabbits, toothy bears, and a bursting rainbow of colors.

*

Giant Robot will be presenting a reception and book signing with artist David Choe to celebrate the release of his 288-page, self-titled monograph published by Chronicle Books at GR2 in LA. Raised on comic books, affected by street art, and inspired by crime, women, and music, Choe has developed a unique and restless style that is effortless yet meticulous and focused yet dirty. Since the artist contributed his first illustration to Giant Robot magazine in 1997, he has gone on to become an international fixture in the worlds of street art and indie comics, and has had hugely successful solo shows in high-end galleries in Paris, London, New York, Tokyo, and Los Angeles (not to mention all three Giant Robot locations). In addition to signing his brand-new book, Choe will be autographing his newly released Munko figures, which are based on his whale paintings and made by Japan's Good Smile Company. The signing will take place on August 27 from 6:00 - 8:00.

*

Part 24 of the Nippon Eiga will be a presentation of A Good Husband's North American premiere A GOOD HUSBAND Directed and Produced by Isao Yukisada Cast: Etsushi Toyokawa, Hiroko Yakushimaru Japan | 2010 | 128 min. | 35mm Film | Japanese with English Subtitles Date: Tuesday, August 31 (1) Doors 3:30PM, Film 4:00PM (2) Doors 6:30PM, Film 7:00PM Venue: Big Cinemas Manhattan (Former ImaginAsian) 239 E 59th St, NYC RSVP by Sunday, August 29 midnight

*

TOKYOSCOPE TALK DX, Vol. 6: Bad Girls & Wild Women Monday, September 13th at 7:00pm Hosted by Patrick Macias (Editor, Otaku USA) VIP party starts 6pm Discussion + Screening of Female Prisoner #701: Scorpion $20 / mature content Join host Patrick Macias (Editor, Otaku USA) for a unique look at sexy Stray Cats, Female Prisoners, Delinquent Bosses and other captivating and sexy bad girl roles from Japanese cinema. The evening will be complemented by a theatrical screening of the lurid prison film Female Prisoner #701: Scorpion. Adults only due to mature subject matter; 18+ General admission tickets for the discussion and film screening are $20.00.

*

London's Barbican will be offering a Japanese Halloween Shlockfest Double Bill on October 29th with RoboGeisha and Kyonyû Dragon 3D

*

Production I.G's Oblivion Island: Haruka and the Magic Mirror, Tokyo Marble Chocolate, and Mai Mai Miracl will be featured in Toronto's AMC Independent's Fan Expo Anime Film Festival

*

Pop Travel Japan will be offering a Totoro's Pathway Tour, through the rural area of Kakunodate October 5 through the 14.

*

Osamu Moet Moso, ""Have delusions through Tezuka" - featuring art by Jyu Ayakura, Moyoko Anno, Noichi Ito, Narumi Kakinouchi, KEI, Akemi Takata, POP, Haruhiko Mikimoto, Renji Murata, Mine Yoshizaki and more will be at the Akihabara Tokyo Anime Center Sep.18 – Oct. 11, 2010 Venue: Akihabara Tokyo Anime Center
Upcoming in North America (and Other English Speaking Territories)
*

A Battle Angel Alita adaptation is still getting shuffled into James Cameron's schedule - it might even be before Avatar 2

*

first full Ultramarines animated movie trailor

*

cereal:geek 7 is going to be available for pre-order soon Beez UK distributor Beez will be releasing The Girl Who Leapt Through Space, Lucky Star (Anime Legends line), Outlaw Star(Anime Legends line) and Sora no Woto Crunchyroll Crunchyroll CEO told Anime News Network that the company has licended Makoto Shinkai's 5 Centimeters Per Second, and will be releasing it on DVD in October. Del Rey CLAMP in America has been delayed to February 22, 2011 FUNimation Fumihiko Sori (the live action adaptation of Taiyo Matsumoto's Ping Pong, the CG Vexille) will be directing the animated adaptation of the Dragon Age games, produced in conjunction with Funimation FUNimation's release of Eden of the East has been delayed 9/28 to 10/19 Blu-rays of Slayers Revolution, Slayers Evolution-R and Full Metal Panic FUMOFFU have also been delayed a week November releases include * Armitage III Movie Collection: 11/23/10 - 100 min. - $29.98 * Birdy the Mighty Decode Part 2: 11/30/10 - 300 min. - $59.98 * Blassreiter Complete Series: 11/2/10 - 580 min. - $49.98 * Comic Party Revolution Complete Series (S.A.V.E. Edition): 11/9/10 - 315 min. - $19.98 * Girls Bravo Complete Series: 11/23/10 - 560 min. - $49.98 * Initial D Stage 1 Part 2: 11/16/10 - 300 min. - $29.98 * Kaleido Star Season 1 Complete Collection: 11/23/10 - 650 min. - $39.98 * Oh! Edo Rocket - pars one and two - 11/2/10 for $49.98 each * Sekirei complete series 11/23/10 $49.98 * Tsubasa Season 2 (Viridian Collection): 11/9/10 - 625 min. - $49.98 Right Stuf THE THIRD: THE GIRL WITH THE BLUE EYE DVD Collection (Thinpak) will be available on December 7, 2010 for $49.99. About THE THIRD: THE GIRL WITH THE BLUE EYE DVD Collection (Thinpak) One Girl. One Tank. No Problem. In a devastated world overrun by monstrous bugs and ravaged by outlaws, there's only one person to call when you really need a job done right: Honoka. With a sixth sense for danger, sword skills that are second to none, and a smart-aleck A.I. tank by the name of Bogie, she's ready to tackle any job and solve any problem for her clients. But while crossing the desert one night, she finds a young man alone in the wasteland. It's the first step of a journey that will challenge even Honoka's amazing skills to their very limit! Contains the complete 24-episode TV series! BOYS BE… DVD Thinpak Collection will be available for a new, lower SRP of $29.99 starting December 7, 2010. About BOYS BE… There are two sides to every love story, and Boys Be… reveals what's really going on – from the guy's point of view! Meet three normal high school guys with just one thing on their minds: girls. Quiet Kyoichi has been friends with Chiharu ever since they were young, but lately, his feelings have begun to change. Lecherous Makoto, a self-proclaimed master of the rules of romance, is ready to sweep the ladies off their feet. And Yoshihiko, a handsome sports nut, is unfortunately a bit clueless in matters of the heart. Join this hapless trio for a year of romantic misadventures that will change their lives forever! Contains the entire 13-episode TV series! Section23 Section23 recently released SHIGOFUMI and TYTANIA complete collections. SHIGOFUMI COMPLETE COLLECTION Running Time: 325 min. Age Rating: TV 14 Language: Japanese with English Subtitles CAT: SF-SGF100 UPC: 814131013217 Published by: Sentai Filmworks Distributed by: Section23 Films Format: DVD SRP: $49.98 SYNOPSIS: Are some secrets best kept with the dead? For most Shigofumi Mail Carriers, charged with delivering messages from the recently departed to those left behind, the question is purely rhetorical as most Carriers are dead themselves and past the point of caring about the still breathing. The solemn girl known as Fumika, however, is all too aware of the mortal perspective, for she is still aging: an indicator that she is somehow, mysteriously, still alive. Yet, neither Fumika's own personal tragedy nor the knowledge that her mail may be a mixed blessing at best will stay her grim determination to make her morbid rounds. Though the postal scales of fate may be eternally shifted, Fumika will make sure each posthumous posting from the ultimate dead letter office reaches its intended target, even when there's deadly postage due! Neither rain nor sleet nor even death will stop the messages from beyond from coming in SHIGOFUMI - THE COMPLETE COLLECTION! TYTANIA COLLECTION 1. It's on sale today wherever fine DVDs are sold. Running Time: 325 min. Age Rating: TV 14 Language: Japanese with English Subtitles CAT: SF-TYN100 UPC: 814131016508 Published by: Sentai Filmworks Distributed by: Section23 Films Format: DVD SRP: $49.98 SYNOPSIS: Through fear and conquest, the Empire of Valdana holds the future of most of human space within it's the iron hands … and for generations, those hands have belonged to the Landless Lords of the ruling Tytania dynasty. But now the foundation of the empire is crumbling, pockets of rebellion are forming and when a mission sent to punish the city-state of Euriya is shockingly defeated, the man responsible becomes the target of a galaxy-wide manhunt! For Fan Hyurlick, architect of Tytania's first defeat, glory becomes desperation as his own side betrays him. Now Fan must not only save his own life, but somehow turn the tables on opponents who have whole worlds to command! The legendary team of character designer Haruhiko Mikimoto and director Noboru Ishiguro, who redefined action anime in the legendary MACROSS, reunite to create a new epic space opera for the ages in the spectacular TYTANIA Collection 1! Newly scheduled November releases include UTAKATA COLLECTION 1 Published by: Sentai Filmworks Distributed by: Section23 Films Run Time: 325 min. Street Date: 11/2/2010 Format: DVD Language: Japanese with English Subtitles SRP: $49.98 SYNOPSIS: Before you make a deal with a girl in a mirror, reflect seriously on the source of the offer. Ichika Tachibana fails to take this advice in order to retrieve a lost charm, and as a result suddenly ends up with the magical forces of a Djinn at her command. Sounds like a good deal, right? Wrong. At first things seem wondrous, with her new friend Manatsu assisting her via text messages and the occasional spell; but as her powers grow, Ichika's situation quickly goes from magical to nightmarish, and she finds herself drawn into an ever expanding web of deceptions, lies and increasingly dangerous situations. For what she's really done is subjected herself to seeing mankind as the Djinn see them. Unfortunately, they don't seem to place a high value on human life. Not all fairy tales are for children as small charms lead to deadly conclusions in UTA-KATA- THE COMPLETE SERIES! XAM'D COLLECTION 2 Published by: Sentai Filmworks Distributed by: Section23 Films Run Time: 325 min. Street Date: 11/9/2010 Format: DVD Language: English, Japanese with English Subtitles SRP: $59.98 SYNOPSIS: Get ready for a second collection of awesome mecha action with the anime hit XAM'D! Akiyuki isn't the only one who's become possessed by the mysterious power that is Xam'd. Seems his friend Furuichi is also filled with the dangerous energy. But while Akiyuki tries to harness it, his friend seems hell-bent on letting the Xam'd control his every dangerous move. There are more powerful and dangerous Xam'ds working in every action-packed episode! So don't miss XAM'D, the high-flying, heavy-armored action-adventure takes mecha anime to a whole new level! XAM'D COLLECTION 2 BLU-RAY EDITION Published by: Sentai Filmworks Distributed by: Section23 Films Run Time: 325 min. Street Date: 11/9/2010 Format: BD Language: English & Japanese with English Subtitles SRP: $69.98 TAISHO BASEBALL GIRLS COMPLETE COLLECTION Published by: Sentai Filmworks Distributed by: Section23 Films Run Time: 300 min. Street Date: 11/16/2010 Format: DVD Language: Japanese with English Subtitles SRP: $49.98 SYNOPSIS: 1925 - six years since the end of the Great War, four years since women were allowed to join political associations and one year since Emperor Hirohito assumed the throne. Only thirteen years after the death of the Meiji Emperor, Japan is a nation re-inventing itself, swept by wave after wave of wars, disasters and political unrest. War looms in China, males over the age of 24 are about to receive the right to vote and a strange new type of school uniform called the "sailor suit" is being introduced. But at least the national pastime, baseball, remains bound by tradition, the exclusive realm of men and boys. Until now. When a local player arrogantly states that girls should become housewives instead of going to school, teenage firebrands Koume and Akiko respond by forming their own baseball team. It's shocking. It's scandalous. And yet, in a nation in which almost anything seems suddenly possible, it may just be the start of something greater than any nine girls can imagine. It's not just a game, its history in the making in TAISHO BASEBALL GIRLS - COMPLETE COLLECTION! GHOST SWEEPER MIKAMI COLLECTION 1 Published by: Sentai Filmworks Distributed by: Section23 Films Run Time: 300 min. Street Date: 11/23/2010 Format: DVD Language: Japanese with English Subtitles SRP: $49.98 SYNOPSIS: You say you got a ghost in your prefecture? In Japan that means you need to call Ghost Sweeper Mikami, the paranormal detective agency that's a little abnormal. Okay, make that a LOT abnormal, but they DO specialize in disposing of things that most people don't even believe exist. Run by the visually delicious and even more avaricious Reiko Mikami, and aided by the very perverted (but also very loyal) Tadao Yokoshima, they'll take any case that pays. And Tadao will do anything that might let him sneak a peek at Reiko's magnificent physique. How unfortunate for him that Reiko basically sees him as cannon-fodder, something that's quite useful when your day to day business involves exorcising oni, yurei, yokai and anything else you might find in The Illustrated Bag of One Hundred Random Ghosts. For the supernatural services where the biggest bangs command the biggest bucks and the unexplained is usually expected, call on the first spectacular collection of GHOST SWEEPER MIKAMI! HEL GIRL: THREE VESSELS (SEASON 3) COLLECTION 2 Published by: Sentai Filmworks Distributed by: Section23 Films Run Time: 325 min. Street Date: 11/30/2010 Format: DVD Language: Japanese with English Subtitles SRP: $49.98 SYNOPSIS: Possessed by the spirit of Ai Enma and pulled into the fate of the Hell Girl, Yuzuki has struggled to cope with the terrifying burden. But even as she desperately attempts to maintain her own humanity, she finds the world around her slowly shattering into a terrifying series of riddles. Why has she been drawn into the world of the Hell Correspondence? What is her relationship to Ai? And has her ultimate destiny already been predetermined? As the powers of the Hell Girl continue to grow inside her, Yuzuki's very existence is now at stake. Who and what is she, really? The shocking secrets of Yuzuki's past are unlocked, the tragedies of Ai's are revealed; and the torch of the Hell Girl is passed in the shocking final collection of HELL GIRL - THREE VESSELS. Shout! Factory On September 21, 2010, Shout! Factory will further release four more Gamera movies (the original Japanese version) from the Showa series in two Double-Feature Collector's Edition DVD sets: Gamera Vs. Gyaos/ Gamera Vs. Viras and Gamera Vs. Guiron/Gamera Vs. Jiger. Featuring all-new anamorphic widescreen transfers, each Double-Feature DVD set includes both the original Japanese and infamous English dubbed versions of each film along with publicity galleries. A must-have for film enthusiasts and collectors, aggregate your Gamera movie collection with these two Double-Feature Collector's Edition DVD sets. Each DVD set is sold separately with $19.93 SRP. GAMERA VS GYAOS / GAMERA VS VIRAS DOUBLE FEATURES COLLECTOR'S EDITION DVD As a competitor to Godzilla in the Sixties, Gamera developed a strong following in and out of Japan, and with Gamera Vs. Gyaos his most famous enemy emerged, one that would play a key role in the Gamera trilogy released in the '90s. Like a giant bat fused with a shark's head, the laser-spewing Gyaos is discovered in an ancient cave by a young boy named Eiichi and a reporter named Okabe, whose neglect of the child in crisis leads to his death. Once Gyaos is unleashed upon Japan, both Gamera and the country's Self-Defense Forces try to bring down the flying terror. And that's not going to be an easy feat! While Gamera and Gamera Vs. Barugon established the colossal chelonian as both a force to be feared by mankind and a friend to children everywhere, the giant turtle began to live up to his potential as a kids hero in later movies, most notably in Gamera Vs. Viras, in which not only does the oversized turtle race Boy Scouts in the water, but he must save them from an alien menace that uses his compassion as a weakness and ultimately mentally manipulates him to destroy parts of Earth. Once the children free Gamera from his mental slavery, the aliens' non-human form is revealed, they bond together to form the squid-like Viras. Then a climactic beachside rumble begins! (And Frankie and Annette aren't sticking around for one.) GAMERA VS. GUIRON / GAMERA VS. JIGER DOUBLE FEATURES COLLECTOR'S EDITON DVD Kids take an even more prominent role in Gamera Vs. Guiron as two star-gazing Japanese tykes get whisked away by a spaceship to a planet where two "groovy spacegirls" are the sole survivors of a once-superior civilization. But the seemingly hospitable women have sinister plans in store, and Gamera comes to save them and battle their rhino-like guardian Guiron, a formidable beast with a razor-sharp steel blade for a snout. This is one Gamera movie that needs to have the Japanese version seen as it features possibly the worst dubbing job in Japanese monster history. But it's still a camp gem. Space Gyaos makes an appearance, too! Our favorite flying turtle gets a female foe in Gamera Vs. Jiger, which is set around the 1970 World's Fair in Osaka. When scientists discover a mysterious statue called The Devil's Whistle on a remote island, they steal it away to show at the Fair, which causes it to unleash a high-pitched sound that disturbs the Triceratops-like Jiger, who comes after them to stop the auditory pain she is in. And when she faces down Gamera, she proves to be a nasty foe, able to shoot quills from her head and a heat ray that can dissolve entire city blocks, plus she has a tail stinger that implants eggs into her victims. Gamera eventually has to cope with a baby Jiger growing inside of him. You've got to love the lovably twisted Japanese concept of family entertainment: No holds barred monster smackdowns! On November 30, 2010, Shout! Factory, in association with Marvel Knights Animation, will debut IRON MAN – EXTREMIS on DVD for the first time. The motion comic adaptation of the story from Warren Ellis and Adi Granov will retail for $14.97. Special DVD Bonus Features include: • A Conversation With Adi Granov • Behind-The-Scenes Look At Marvel Knights Animation • Marvel Super Heroes™: What The —? Starring Iron Man • Visual History Of Iron Man • Exclusive Music Video • Trailers UDON Udon will be releasing Valkyria Chronicles: Design Archive" in January VIZ Media Simon & Schuster, Viz's book distributor, is listing a February 2011 launch of Nura: Rise of the Yokai Clan manga. The anime is currently streaming in North America Simon & Schuster is also listing list releases of novels Mirror Sword and Shadow Prince by Noriko Ogiwara and Good Luck, Yukikaze by Chohei Kambayashi for a May 2011 Warner Home Video 11/2 Metalocaplypse Season 3 11/9 HALO LEGENDS - Blu-ray 11/30 Looney Tunes Super Stars Foghorn & Tweety
Upcoming in Japan
Promos Gundam 00: Awakening of the Trailblazer Ashita no Joe - live action adaptation of the classic boxing anime/manga Freezing - adaptation of the manga, scheduled for next spring Motto To Love-ru ~Trouble~ Ore no Imouto ga Konnani Kawaii Wake ga Nai! Otome Yokai Zakuro - also here Tamayura - the new series from Junichi Sato Tantei Opera Milky Holmes Garo the Movie 3D: Red Requiem Rantarô Nintama - Takashi Miike's live action adaptation Anime Tatsunoko is producting a Tachumaru Zukan tv series to air on Japanese TV this far, starring "Tachumaru" (Tachumals), "small and cute" versions of characters from Gatchaman, Casshern and Gold Lightan

*

30-sai no Hoken Taiiku (Health and Physical Education for 30-Year-Olds) is getting an anime adaption

*

a Baka to Test to Shokanjyu OVA is slated for 2011

*

Cute dinasour anime You Are Umasou will be getting a series of 5 minute shorts

*

Production I.G's Singaporean co-production Titan Rain has been cancelled. A stereoscopic 3D film is still being developed

*

Yuu Watase's shonen manga Arata is scheduled for an anime adaptation

*

Gonzo is planning a sequel to sci-fi series Solty Rei

*

the second episode of Black Lagoon: Roberta's Blood Trail has been delayed to September 30th

*

A second XXXHolic Rou OAD is scheduled for 2011

*

The It's a Rumic World short, featuring Rumiko Takahashi created characters from works such as Ranma 1/2, Urusei Yatsura and Inuyasha will be released on DVD and Blu-ray October 30.

*

The Japanese video release of The disappearance of Haruhi Suzumiya is scheduled for December 18th

*

Macross Frontier ~ Tsubasa ~ Sayonara no is scheduled for theatrical releasron February 26, 2011

*

At this point, pretty solid rumors, suggest a Manglobe (Samurai Champloo) adaptation will hit in 2011

*

A 30 finale to the Kara no Kyokai/Garden of Sinners movie franchise will be included with the upcoming Blu-ray set, set to be released February 2, 2011. Manga One Piece is going on a one month hiatus

*

Eri Takenashi's magic girlfriend Kannagi will be returning to Monthly Comic Rex

*

Ken Akamatsu will be bring back Love Hina for a one shot in Weekly Shonen Magazine

*

Following the cancellation of Comic Bunch, Tsukasa Hojo's City Hunter spin-off Angel Heart will move to Comic Zenon

*

A look at the new version of Tezuka's Marvelous Melvo

*

Yukito Kishiro blogged that following his fall out with his editor, he will be moving Battle Angel Alita: Last Order from Ulta Jump to Kodansha's Evening

*

Bisco Hatori will be concluding Ouran High School Host Club in the next issue of LaLa

*

Masahiro Totsuka and Aguri Igarashi's kendo manga Bamboo Blade will be ending in the next issue of Young Gangan Live Action Ai Yazawa's (Nana) fashion manga Paradise Kiss will be adapted into a live action film. Cast includes Keiko Kitagawa (live-action Pretty Guardian Sailor Moon's Sailor Mars, The Fast and the Furious: Tokyo Drift's Reiko), Osamu Mukai (Honey and Clover, Nodame Cantabile, Mei-chan no Shitsuji, Beck), Natsuki Kato, Aya Omasa, Kento Kaku, Shunji Igarashi, and Yusuke Yamamoto.

*

Takashi Murakami's manga Hoshi Mamoru Inu will be adapted into a live action movie

*

Hana Yori Dango's Shun Oguri and Mao Inoue will star in a TV dreama adaptation of manga series Veterinarian Dolittle

*

A third live action TV action of Akira Nagai and Taro Nogizaka's Iryu - Team Medical Dragon will hit Japanese TV in October Misc The all female Takarazuka Revue will be performing a stage musical adaptation of Riko Miyagi's popular manga series "Mei-chan no Shitsuji"

*

the CD BECK OFFICIAL INSPIRED BY ... is being release in conjuction with the live action adaption of rock manga Beck, The disc will feature BECK playlist of the movie ? OFFICIAL INSPIRED BY ... 01. 01. OASIS / Don't Look Back In Anger Oasis / Do not Look Back In Anger 02. 02. Rage Against The Machine / Guerrilla Radio Rage Against The Machine / Guerrilla Radio 03. 03. The Offspring / Come Out and Play The Offspring / Come Out and Play 04. 04. The Clash / I Fought The Law The Clash / I Fought The Law 05. 05. The Black Crowes / Remedy The Black Crowes / Remedy 06. 06. Alice In Chains/ Man In The Box Alice In Chains / Man In The Box 07. 07. Travis / Why Does It Always Rain On Me Travis / Why Does It Always Rain On Me 08. 08. Manic Street Preachers / Motorcycle Emptiness Manic Street Preachers / Motorcycle Emptiness 09. Lauryn Hill / Doo Wop (That Thing) 09. Lauryn Hill / Doo Wop (That Thing) 10. 10. Bob Dylan / Subterranean Homesick Blues Bob Dylan / Subterranean Homesick Blues 11. 11. Kula Shaker / Hush Kula Shaker / Hush 12. 12. Fiona Apple / Criminal Fiona Apple / Criminal 13. 13. Jimi Hendrix / All Along The Watchtower Jimi Hendrix / All Along The Watchtower 14.Janis Joplin / Move Over 14.Janis Joplin / Move Over 15. 15. Jeff Buckley / Hallelujah Jeff Buckley / Hallelujah Track> * Vermilion Pleasure Night/The Fuccons creator Yoshimasa Ishibashi will have new video exhibition at the Marugame Genichiro-Inokuma Museum of Contemporary Art in Hamamachi Marugame City, Kagawa Prefecture titled "SickeTel: Ishibashi Yoshimasa and KyupiKyupi"
Anime x Games
Super Robot Taisen L for the Nintendo DS will update the compendium mecha anime strategy game with entries from Macross F, Linebarrels Iron, Neo Evangelion and Dancouga Nova. The game will be released in Japan on November 25. Studio 4C (TekkonKinkreet) will be contributing to Atlus Playstation 3 game Catherine - due in Japan this winter Tezuka Productions, Widefos, and SJgames are developing an Astro Boy iPhone game A look back at the game adaptation of Hayao Miyazaki's Future Boy Conan for the PC Engine CD-ROM Hello Kitty Online has launched in North America
The Business
Production I.G/Xebec parent IG Port has appointed Avi Arad to chair of Production I.G's American affiliate, Production I.G., LLC.

*

For its last fiscale year, Shueisha announced a loss of 4.18 billion yen (about US$49 million) - the companies first annual loss. Despite this, Weekly Shonen Jump magazine and manga book sales rose for the year

*

Comic Allience spoke to publishers on surviving tough times - a conversation that included confirmation that Dark Horse has cancelled Reiko the Zombie Shop and much of their horror manga catalogue Dark Horse also posted a more positive message on their future Yes, titles like Ghost Talker's Daydream, MPD Psycho and Eden have been slow to come out, but don't worry; we're working on getting each series out soon. But what new manga do you want to read in 2011? We serious. We want to know. We have our eye on some very important projects, but we're always open to hearing your suggestions. For example: Is Neon Genesis Evangelion: Campus Apocalypse the type of manga you want to read? Del Rey Manga's Dallas Middaugh also spoke about his companies manga plans. Without providing specifics, he indicated Del Rey plans to continue publishing manga.

*

Speaking to ICV2, Jim Lee commented on the shutdown of the CMX manga imprint You mentioned the decline in manga. DC recently closed its CMX imprint. I wonder if you'd maybe reflect a little bit on that arc over the last five to ten years of growth in manga and now the shrinkage, and on why DC decided to pull out now. Lee: We had put in a number of good years trying to make a real concerted effort to be in that business. It's difficult because the licenses, the key licenses, are not easy to obtain. It's a very long negotiating process where you have to work with lesser-known titles and work your way up to the key licenses. That hurt us from the get-go. We had great staff, and Asako Suzuki was instrumental in spearheading the CMX line. I think we had some relative success given the licenses we had. But if you look at what's shaking out in the market right now, from what I can tell, it's just a very few, very dominant licenses that account for the bulk of the business and everything else has fallen to the wayside. We looked at a number of different alternatives. We talked to a number of key publishers there about alternatives and then we couldn't make the numbers work. The numbers on CMX were, comparatively, super low compared to the rest of our offerings and just reached a point where it made more sense for us to be out of the business than to continue struggling with it. Do you know what's going to happen to those licenses? Lee: We've actually had interest from a couple of other creative studios that were interested in taking over the role on a couple of books. We're talking to them. Right now I assume they're going to revert back to the publishers and they'll figure it out. I think Dark Horse had expressed interest…

*

In its North American theatrical premiere, Ghibli/Goro Miyazaki's Tales from Earth Sea took $20,100 in its 5 theatre run

*

4Kids posted a $6.5 million loss in quarter 2 on $2.5 million in revenue. The company has $15 million in cash and securities on hand

*

FUNimation sales declined 29% in the quarter ended June 30th, from $10.9 million in 2009 to $7.7 million this year.

*

Oricon reports that one piece sold over 20 million copies in Japan in 2010
And the Award (or Nomination) Goes To...
Susumu Katsumata's Red Now has been nominated for Outstanding Anthology or Collection and Baku Yumemakura and Jiro Taniguchi's The Summit of the Gods in the Small Press Expo's Ignatz Awards

*

Kodansha has posted results on the the 4th Morning International Comic Competition

*

Hayao Miyazaki has been nominated for special recognition by 2010 World Fantasy Awards
Digital Distrobution
Tokyopop has launched historical comedy Hetalia - Axis Powers on Zinio ahead of its September 21 print release.

*

Shueisha's launched quarterly anthology Jump SQ.19 for the iPad

*

In conjuction with the new season of Bleach on Adult Swim, airing starting will air on August 28th, Media invites fans to download the episodes on iTunes, available the day after broadcast starting on August 29th Two additional promotions will be running back to back: - From now through August 30th, a sneak preview of episode 168 will be available as a free download in iTunes, and from Sept. 1st - 6th, it will be available as a free download in its entirety. - From now through September 6th, the first episode from Season 1 will be available as a free download. Plus, episodes from BLEACH Seasons 1-5 (episodes 2-109) will be available Download-to-Own for only $0.99.

*

Section23 titles Xam'd and Tears to Tiara are now available via iTunes

*

On Anime News Network Birdy the Mighty Dragonaut Fist of the North Star 2 Gad Guard Kaze no Stigma Moeyo Ken OAV Nurse Witch Komugi Oh! Edo Rocket Phantom ep. 1-26 Project Blue Earth SOS Ragnarök Romeo X Juliet Shuffle! Slam Dunk ep. 1-101 Welcome to the NHK

*

The Anime Network has started streaming Ghost Hound and Neo Angelique Abyss -Second Age-

*

FUNimation revealed that it licensed supernation action series Ga-Rei Zero by launching it on YouTube Sekirei Pure Engagement has begun simul-streaming on YouTube FUNimation.com as begun streaming BALDR FORCE EXE Resolution. the series is also on YouTube and Hulu Hulu also now features the first six dub episodes of Fullmetal Alchemist: Brotherhood, the first seven of Galaxy Railways and Strain: Strategic Armored Infantry

*

Bullit/French Connection-esque prot-Gunsmith Cats Riding Bean is now on Hulu

*

Black Rock Shooter streamed

*

Crunchyroll, Inc. has begun all 52 episodes of the first season of ayate: the Combat Butler after the previous simulcast release of the widely popular second season on Crunchyroll last year Crunchyroll is now streaming new Korean drama, including MBC's 2006's epic comedy HIGH KICK and historical biotopic drama DONG-YI Premium drama members and all-access members will be able to watch the first twenty-six episodes of DONG-YI and the first fifty episodes of HIGH KICK season one immediately and in up to 480p quality. Free users will be able to view the first 10 episodes of DONG-YI today with subsequent five episodes being released every week. Said users will also be able to watch the first twenty-five episodes of HIGH KICK right now, with five subsequent episodes being made available for free every week henceforth. DONG-YI traces the tumultuous life of Lady Choi Sook-bin, who was born as a lowly commoner but entered the royal palace to become a royal concubine where she shone ever so brilliantly. The life of her son, who is fathered by King Sook-jong, is also depicted as he transforms into the next king! Lady Choi Sook-bin gingerly and wisely maneuvers through the deadly political infighting in the royal courts in order to survive and protect her son, who was fathered by the king. She raises her son into a well-balanced and educated person though strict discipline! HIGH KICK is a situation comedy that portrays the everyday lives of the main various characters whose diversely different lives collide with each other in a comical way. As their lives become more intertwined with one another, the mysteries surrounding their seemingly-normal lives begin to unravel one by one.

*

The Daily Yomiuri on reading manga digitally

*

The Wall Street Journal on The Manga and iPad Romance - Vertical's Ed Chavez offered a response

*

The COMICLOUD manga anthology has launched on Kindle. The first edition features work by Takeshi Okamoto, Shizuka Nanami, Taro Matsumoto, and Shintaro Kago.

*

Black Butler creator Yana Toboso has asked fans to stop publishing her work. "It is the same as shoplifting or leaving a restaurant without paying the bill... wwe creators and voice actors will not eat; this is no joke, we will starve and die. This is not 'lol.'" "These actions, to paraphrase a certain Fullmetal character, goes against the Law of Equivalent Exchange! If you continue doing them, I really cannot make either anime or manga again. […] Unauthorized videos + downloads are wrong, absolutely!" TAGRO, the creator of the Abnormal Physiology Seminar (Hen Zemi) chimed in with support (Before Satoshi Kon's Death) Black Lagoon's Rei Hiroe stated that he wished the parties who pirated his work would contract ancreatic cancer. Kazuki Kotobuki and Kouta Hirano simurarly wished death on uploaders
Cool Figures (and Other Merch) News
Good Smile will be selling 70,000 yen each (approx. 830 U.S. dollars, 660 euros) Blue Eyes White Dragon Yu-Gi-Oh statues 55 Gintama episode title t-shirts NERV base trading figures One Piece X Panson Works Full Face Junior Vol.3 12 pieces the complete guide to fake toys Gendo Ikari Sunglasses at the GAINAX Shop - also, glasses based on the ones worn by Evangelion 2.0 character Mari TokiDoki Blythe Doll I, Gobot Right Stuf, Inc. and its Nozomi Entertainment will offer a new lithograph, featuring art from the anime series AZUMANGA DAIOH, available on November 2, 2010 for $49.99. The artwork depicts several characters from homeroom class three: Sakaki, Kagura, Tomo, Chiyo, "Osaka," and Yomi. The full-color, limited-edition print will be produced as a lithograph on high-quality paper, which has archival properties and is specifically for the reproduction of artwork. Each print will be priced at $49.99, measure 20 by 16 inches, and include a certificate of authenticity. Only 250 total prints of the Azumanga Daioh Lithograph will be made.
Worth Checking Out...
Nick DiLiberto,a professional animator currently working in Japan, has posted his very cool animated short Medusa. DiLiberto notes "all the animation in the film is done classically, meaning I drew every image you see on paper and individually had to paint them frame by frame as well. " for a profile, see here

*

Fantagraphics is offering Moto Hagio's A Drunken Dream and Other Stories with Signed Bookplate Insight anime publisher Manga UK launched a blog Ninja Consultant's History of Manga in the U.S., by Jason Thompson Otaku USA on Golgo 13 Sean Michael Wilson talk alt manga collection Ax 2010 Comic-Con Best and Worst Manga Panel Also, Deb Aoki spoke to Tokyopop's Stu Levy and Peepo Choo's Felipe Smith Lone Hina/Negima's Ken Akamatsu is predicting the end of the moe boom Episode 116 of Right Stuf's Anime Today podcast features an interview with Vertical's Ed Chavez about upcoming manga An interview with pop art Takashi Murakami Cinema Today disagrees with how the Hayao Miyazaki/Porco Rosso discussion was discussed in English Jason Thompson's House of a Thousand Manga on Spider-Man and Rica Takashima / Yuri Monogatari Jog with excellent criticism of Bakuman and Peepo Choo a look at medical manga excuse some odd labeling, but The Economist on The Case Records of Professor Munakata Nina Matsumoto on when a Japanese artist's art isn't Japanese enough…or too Japanese The History of Anime: 1963 Shaenon Garrity on Peepo Choo Adventures in Criticism: Otaku 2 A brief look at Takehiko Inoue: drawing the future of manga from Switch's 25th anniversary issue - also Takehiko Inoue & Eiichiro Oda - Part 3 of 6 Seiya Numata – Kanada's successor? an interview with tokusatsu actor Shunsuke Ikeda Pretty Girls: Kenichi Sonoda - 2 Kings: Vagabond What Do I Do With Those Damn Anime Kids? 2010 is 1980: Symphonic Suite Overture - Predictions from the past - Fred Patten and Osamu Tezuka Adventures in the Year Nineteen Eighty We Grew Up Too Comfortable to Take Risks Gainax has launched an online lecture series ANNtv - Studio Pierrot: Behind the Anime Jonathan Clements on the ninja title Kamui Media Tezuka Gear Solid Umezu movie posters The winner of Morning's International Competition the infamous High School of the Dead Bullet time MAD Makiko Futaki Animaniacs with animator annotations Lone Wolf and Cub tribute art and neat cosplay Dan Hipp draws Lupin III Felix Ip draws Casshern's proto-Rush companion Friender What happens when you let Buichi Terasawa near Astro Boy Osamu Tezuka Tribute by You Yoshinari Scott Pilgrim sprites Phineas X. Jones covers Usagi Yojimbo 36 Misc Takashi Murakami + Britney Spears Jolie-Pitt Ghibli gossip must see Comiket coverage Tokyo's Manga Man how ruin anime watch via amazingly obtrusive branding old school spreading the japanimation gospel The end of Getter Robo vs Devilman Top anime/manga/game related children's names translations of sorts of the Natural Born Comics manga account of the Silva/Sonnen fight A report from GeGeGe no Kitaro exhibit - also Kitaro town Vagabond's Takehiko Inoue tries Aikido Lupin III coffee Tezuka undergarments for mech fans, a neat Mazinkaiser site hikikomori has been added to the OED Manga dedicated to Akira Maeda's yakuza fighting promotion The Outsider - a spin-off of the yakuza games papercraft mecha a look at Man-Eater Mountain best political ad ever Spring 2011 anime chart