@@@@ What the #$%! is AICN COMICS: Q&@? @@@@
AICN COMICS: Q&@ is our new semi-weekly interview column where some of your favorite @$$Holes interview comic bookdom's biggest, brightest, newest, and oldest stars. Enjoy this latest in-depth interview filled with @$$y goodness and be sure to look for more AICN COMICS as we gaze into the future of comics every week with AICN COMICS: SPINNER RACK PREVIEWS every Monday and then join the rest of your favorite @$$Holes for their opinions on the weekly pull every Wednesday with AICN COMICS REVIEWS!
---
Q's by Ambush Bug!
@'s by Jason Howard, Artist on SEA BEAR/GRIZZLY SHARK & ASTOUNDING WOLF-MAN!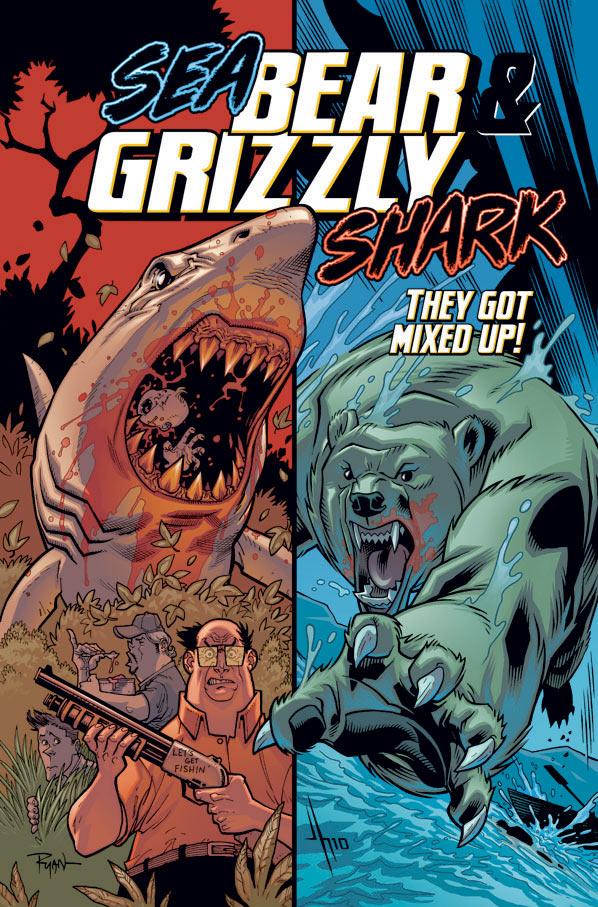 Hey folks, Ambush Bug here with the sixth of fifteen mighty interviews I conducted at this year's San Diego Comic Con. While at the Image booth, I had a quick chat with Jason Howard, artist on Kirkman's ASTOUNDING WOLF-MAN and creator of his own comic SEA BEAR & GRIZZLY SHARK (both from Image Comics). It was difficult pulling Howard away from the line of fans, but he did take a few minutes to answer a few questions.
AMBUSH BUG (BUG): Having SEA BEAR & GRIZZLY SHARK come out last week, what's the reaction been like? It seems to be a pretty successful comic.
JASON HOWARD (JH):
Yeah, we weren't really expecting that. Everyone seems to like it. It got good reaction online. We've been selling a lot of them here. It sold out in stores, but Image gave us a stack here. It went into second printing. I wrote and drew the SEA BEAR story and Ryan Ottley did the GRIZZLY SHARK one.
BUG: So how did you come up with the concept? It seems like one of those stories that just leaps from the title of the story alone.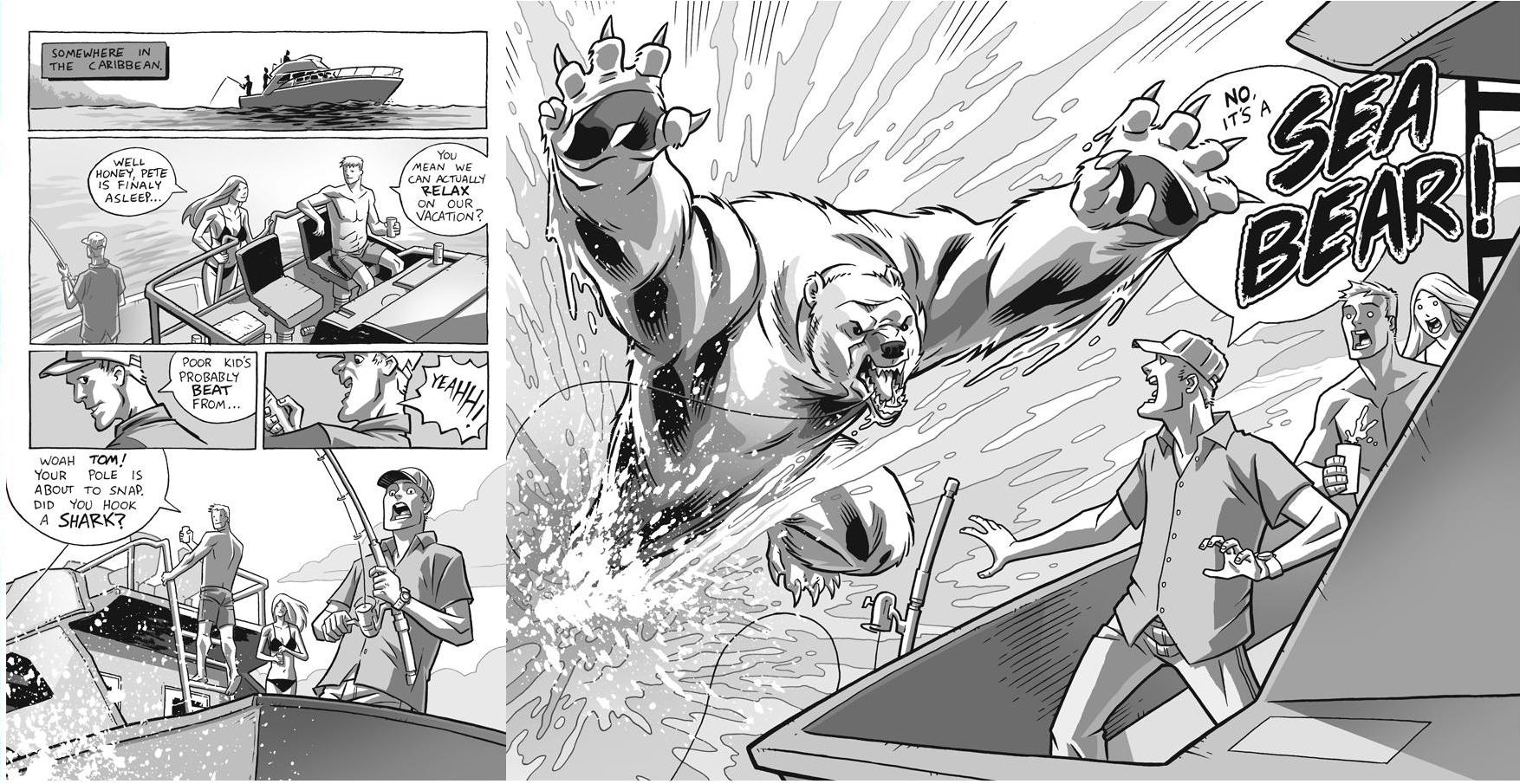 JH:
We were up late…it was actually at a convention and we were hanging out late, drawing some sketches for people. And we were trying to get them done by the next day and it was getting late and we were just throwing out goofy ideas and I don't know exactly how it happened, but before we were done we had this idea of a bear and a shark that got mixed up. And if you were camping in the woods and you hear a sound at night and it's a shark, not only would you be scared, but you'd be terrified because what the hell is a shark doing here in the woods?!?!
BUG: That sounds like a concept that comes up late at night, maybe after a few beers.
JH:
Hah, yeah. Well, we decided, we have to do that as a comic. It was just begging for it. And so we kind of worked on it around our regular gigs. It took us a little while, but we finally got it done and it came out, and I didn't think anyone would buy it. I thought maybe we'd break even. And then sell a few at conventions. But we're pleasantly surprised.
BUG: Great. So are there going to be more issues with this concept?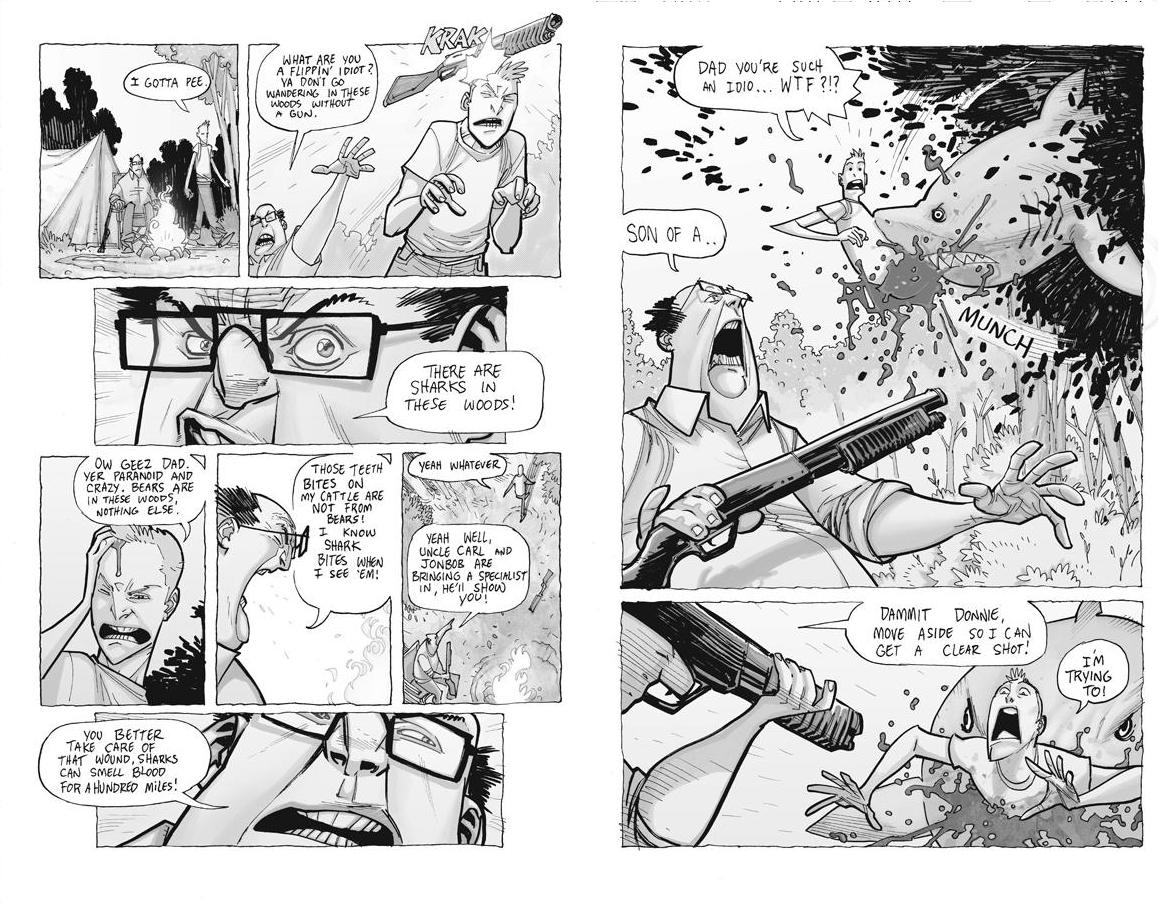 JH:
We're talking about it. Initially we planned it as a one shot. Like I said, we didn't think anyone would care about it. But we had a ton of fun working on it. And everyone seemed to have fun with the book. So we're kind of thinking, you know, most horror movies have bad sequels. Why shouldn't we have an equally bad sequel?
BUG: Sure.
JH:
Hopefully it won't be bad. We want to make it better. We're trying to think of something to up the stakes a little bit.
BUG: So ASTOUNDING WOLF-MAN. Tell the readers a bit about it for those who haven't picked it up yet.
JH:
Sure, the concept is that he's a werewolf superhero. A wealthy businessman is on a rare family vacation and gets bitten by a werewolf. And suddenly he becomes a werewolf and he thinks it's great. He's got this awesome new power and he decides to use his power for good and tries to be a superhero. And he soon realizes that it's a curse and things are not what they seem. Mysterious people start entering his life and there's lots of drama and things ensue from there.
BUG: Did I hear it's wrapping up?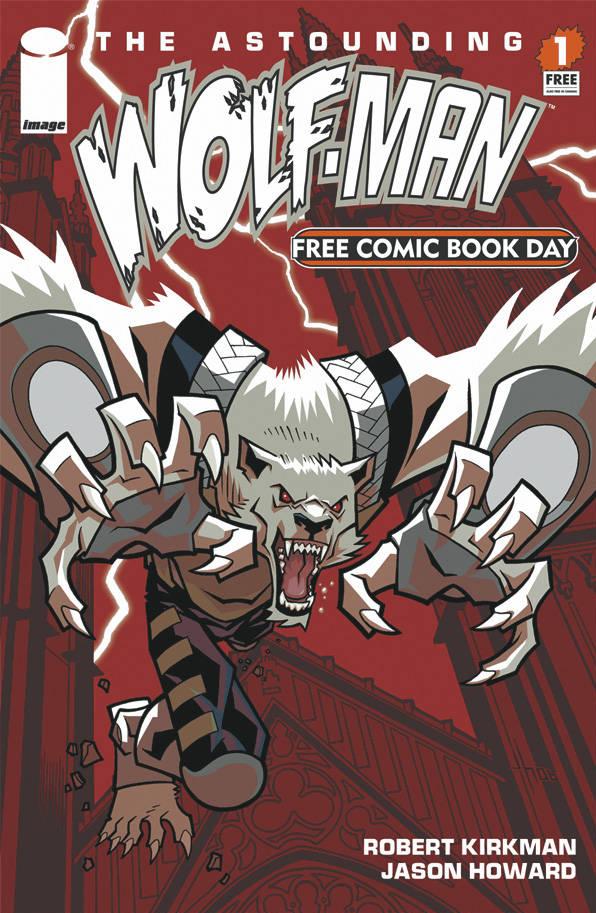 JH:
Yeah, issue 25 is the last issue. Issue 24 should be out soon. And about a year or so ago, Robert and I were talking and all of the main threads of the story were all coming to an end and he said I think we can wrap it all up by issue 25 and it can be a good end point. And we both have other projects we both want to do. Particularly Robert, who's a fairly busy guy.
BUG: Yeah, he's doing something. I haven't seen any advertising about it or any posters or panels at all…(laughs)
JH:
(laughs) Yeah, he's doing something…some kind of TV show…I'm not sure what…I don't know…
[Editor's note: Of course, we're talking about THE WALKING DEAD and at the con you couldn't walk ten feet without seeing something WALKING DEAD oriented.]
So he thought it would be a good place to end it there. And it frees us both up to do other things. Robert and I have a new project that we wanted to work on, so it freed us up to do that. We didn't want it to stop abruptly or get canceled, so we said, "Well, we introduced this character. We went through this big arc. The 25th issue will tie up all the loose ends and it'll be a really elaborate origin story and set up a status quo and then Robert has a couple other superhero books and I wouldn't be surprised to see the Wolf-Man pop up in those…in either INVINCIBLE or GUARDIANS OF THE GLOBE.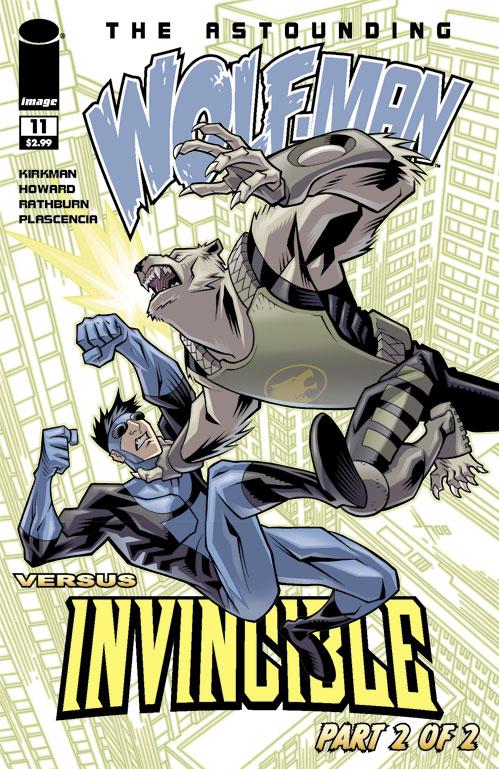 BUG: That would be very cool. That was my next question. They seem to be expanding the superhero universe, so it would make sense.
JH:
Yeah, and he's crossed over I think in issue 11. And there's been a couple brief appearances of Wolf-Man in some INVINCIBLE issues here and there, so Robert's really trying with his superhero books to create a world with a real continuity with the INVINCIBLE cast.
BUG: So what else do you have coming up?
JH:
Well after I finish up issue 25 of WOLF-MAN, Robert and I have a new book that we're working on at the moment. It hasn't been announced yet and Robert likes to kind of announce those things in fun creative ways. So mum's the word. It'll be something a little bit different in tone from WOLF-MAN. Something a little more action adventure a little less super hero stuff.
BUG: Well it sounds good. Thanks for taking the time to chat. I'm looking forward to finding out about this mysterious new project. Have a great con.
JH:
Thanks! No problem.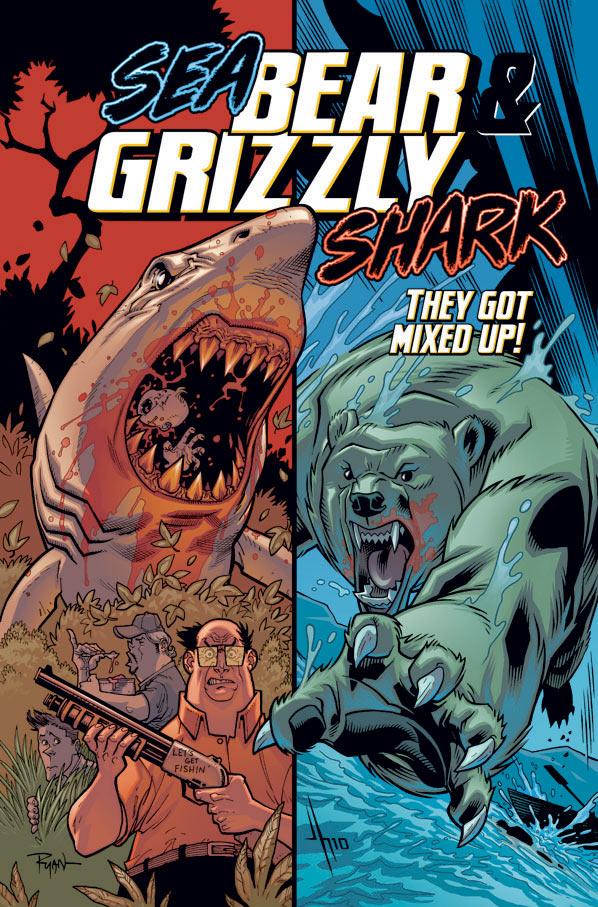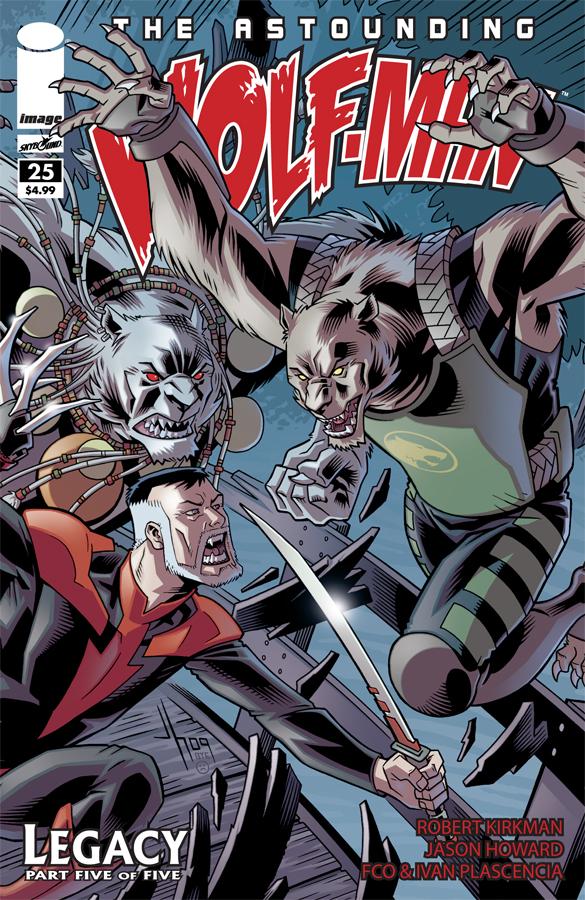 BUG: SEA BEAR & GRIZZLY SHARK is in its second printing and should be found at most comic shops. And don't forget to check out the final issues of ASTOUNDING WOLF-MAN from Image Comics!
Ambush Bug is Mark L. Miller, original @$$Hole / wordslinger / reviewer / co-editor of AICN Comics for over nine years. Check out his ComicSpace page for his entries the MUSCLES & FIGHTS VOL.3 & MUSCLES & FRIGHTS VOL.1 anthologies. Bug was interviewed here & here (about AICN Comics) & here & here (on VINCENT PRICE PRESENTS: THE TINGLER #1-2). Bug's latest comic is VINCENT PRICE PRESENTS #20: WITCHFINDER GENERAL (available in June's Previews Order # JUN10 0825) on sale in late August. Bug was also interviewed here & here about his upcoming original vampire miniseries NANNY & HANK (available in June's Previews Order #JUN10 0824) due out in late August. Bug also has a 10 pg story in Zenescope's upcoming WONDERLAND ANNUAL 2010 (in July Previews Order # JUL10 1200). Support a Bug by checking out his comics!
---
---
Editing, compiling, imaging, coding, logos & cat-wrangling by Ambush Bug Proofs, co-edits & common sense provided by Sleazy G
---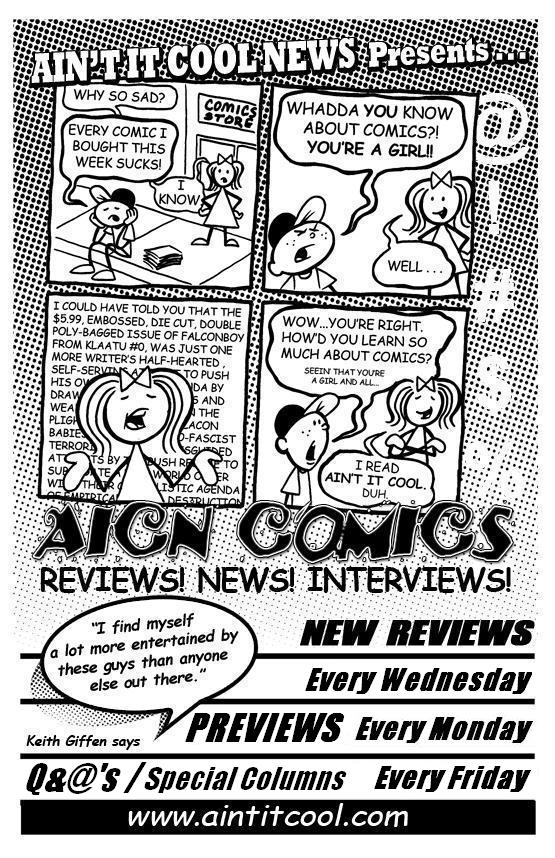 Ad by Prof. Challenger