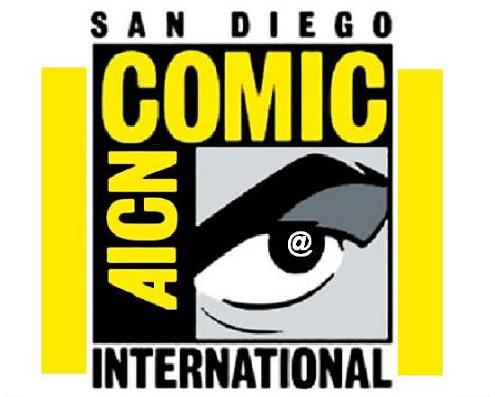 ---
superhero shares some pics from this year's SDCC!
Hey out there in comic book land! superhero here with some quick shots from the all encompassing San Diego Comic-Con! Sure, you've seen reports on the panels, seen the leaked trailers, and heard about the stabbings but what about what's actually on the floor of the con? What about the everyman view of the floor? Well, here's some shots I was able to take while milling around with the common people, the everyday Joe and Jane at the con. Trust me, this isn't even the tip of the iceberg as to what was out there but I figured I'd share a little bit of what I was able to capture…complete with actual comic book style captions!
Well, there you go…a small taste of what Comic-Con holds for the man without a Press Pass! I had a blast at the con and if I met you and you gave me something to check out…rest assured…I'm getting to it. I'm still recovering from the walk-a-thon that is Comic Con! Hope everyone else out there had a blast and I can't wait to check out next year's convention!
Discovered as a babe in an abandoned comic book storage box and bitten by a radioactive comic fan when he was a teenager, superhero is actually not-so mild mannered sometime designer & cartoonist, Kristian Horn of Los Angeles, California. He's been an @$$hole for three years. Some of his work can be seen at www.kristianhorn.com and check out his blog at www.parttimefanboy.com.
---
Editing, compiling, imaging, coding, logos & cat-wrangling by Ambush Bug Proofs, co-edits & common sense provided by Sleazy G
---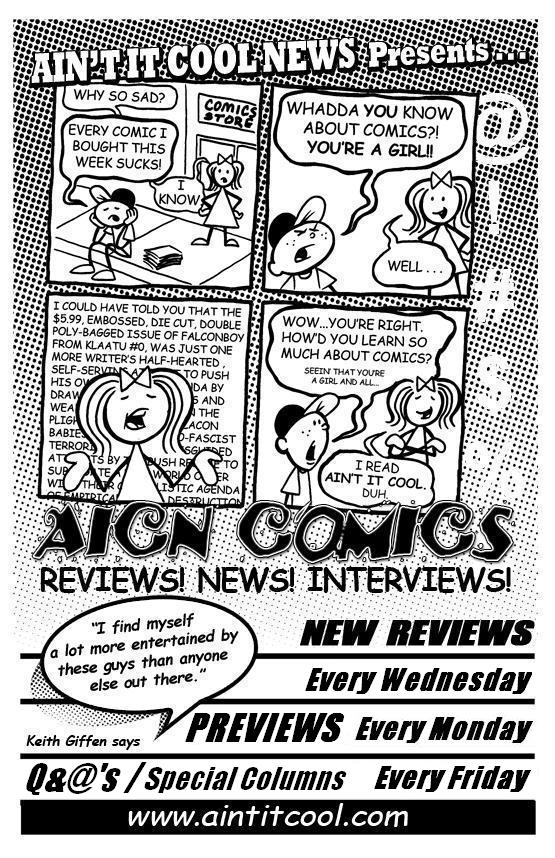 Ad by Prof. Challenger