Hey folks... Harry here. Seems that them Brits have been sneaky as hell and managed to snap off this shot of a hobbit hole. Now I don't know if this is Bilbo/Frodo's home, or just another anonymous hobbit's hovel, but I guess we will see in time. Personally I think they nailed it... It seems the British press have decided to adopt this project as one of their sneak attacks... I can't imagine people in Britain being interested in this film... heh... just kidding... Well... Let's just hope they nail their facts better than their picture next time... The cast has been announced for quite some time now... no need to perpetuate long denied myths...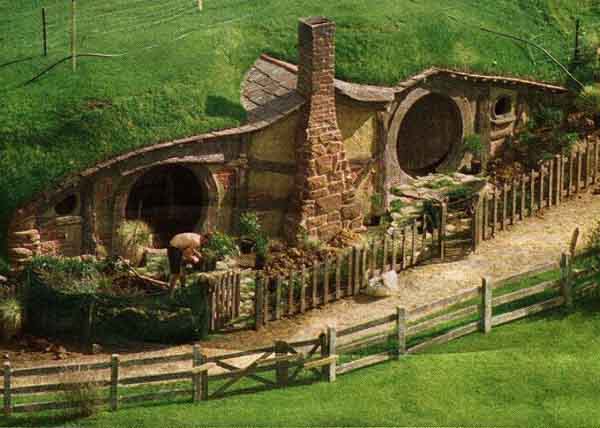 Harry,
I found this in a local UK newspaper, its supposed to be Frodos house and was taken in secret in New Zealand.
The article also stated that Sean Bean & Timothy Spall had been cast, is this true ?
HARRY NOTE: Sean Bean has been cast, but Timothy Spall has not!!! Sean is Boromir, I believe
As I hadn't heard this casting, if so does any body know what roles they're playing ? I can't wait to see Sean Bean hacking things up with a sword again.
The Drunken Londoner