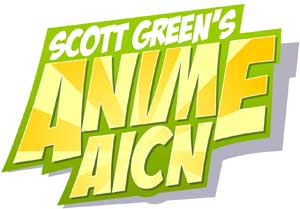 Logo handmade by
Bannister
Column by
Scott Green
Remember Carl Macek
The localizer of Robotech and co-founder of Streamline Pictures passed away last weekend. An extensive Space Station Liberty interview can be heard here The official Robotech site collects remembrances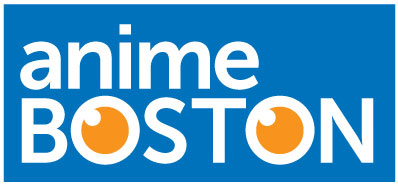 I Was Wrong... Now Listen to Me: Anime Boston 2010 and State of Anime Conventions
My predictions concerning the narrative of the Anime Boston 2010 convention were profoundly incorrect. Video game fan event Penny Arcade Expo (PAX) launched their east coast expansion this year, in Boston, on the weekend prior to Anime Boston. In terms of other major video game events (the original PAX, E3 and so on), it was a spot on the calendar that made sense. When PAX East was first announced, I had guessed that it would be scheduled around that time of year. The appetite for such an event was foreseeably huge and Boston's Hynes convention center filled up with over 50,000, such that organizers evidently scrambled to move the event to the larger, but less appealingly located, Boston Convention and Exhibition Center. After learning that PAX East and Anime Boston would be on adjacent weekends, my thought was that the former would suck some of the wind out of the latter. Anime fans aren't necessarily video game fans, and certainly not vice versa. Yet, often during the course of an anime convention, you don't get the sense that the attendees are frothing with enthusiasm for anime. They certainly like it, but they're there for a geek event, "event" being the operative word. As such, the Progressive Flo and Sham Wow Guy cosplayers were hard to miss. Given the reputation for the size and energy of the previous Washington based PAX conventions, I thought that those event seekers would be drawn to PAX East, and that available time and finances would often preclude attendees from hitting both. Further, Anime Boston had seemed to position itself as a PAX East carry over. Fewer and fewer anime are being dubbed every year, but anime convention guest list still boast plenty of English language voice actors. This year's Anime Boston featured a mix of returning and first time guests that included Carli Mosier, Chris Ayres, Chris Smith, Clarine Harp, Greg Ayres, J. Michael Tatum and Josh Grelle. I don't want to diminish the effort or talent of people who work in English dubbing, it's certainly not well paying or easy work, but as far as anime conventions go, nor do I deny that there are some voice actors that I thrill hear speak at a convention panel, but what they offer appears to be the opportunity for fans to be star struck by someone who speaks English, who has worked in popular media. Anime Boston also hosted localization producer Tom Wayland, artists Robert and Emily DeJesus (fine people, but guests at all prior Anime Boston), New York based cosplay singer Reni Mimur@ and vocalist MYM. The real attention grabber and main event (judging by Anime Boston's self coverage) was Video Game Orchestra (who also performed at PAX East) with Japanese guest, composer Nobuo Uematsu. Uematsu has done some anime, the recent, unlicensed Guin Saga specifically, but chiefly, he's known for his video game work on the Final Fantasy series.

My presumption that this would be a torpid year for Anime Boston proved to be decidedly incorrect. With growth consistent with previous years, attendance figures saw an increase of about 2,000 to 17,000. From what I saw, there was no lack of enthusiasm from the organizers or attendees. It was clearly demonstrated that there remains an appetite for an anime convention, undulled by other tangential offerings. Some of the weekend's press folks and panelists commented on the disparity of guests involved in anime creation between Anime Boston and Seattle's similarly sized (18K attendees) same weekend scheduled Sakura-Con, with the latter hosting character design/animation director Yutaka Minowa ( Ninja Scroll, Vampire Hunter D: Bloodlust), mecha designer Tsuyoshi Nonaka (DICE, Shin Mazinger), animator Satoshi Nishimura (Card Captor Sakura), character designer Takahiro Yoshimatsu (Trigun) and character design Noizi Ito (Shana), in addition to manga guru Jason Thompson, comic artists Victor Hao, Shawn Handyside, Aliena Shoemaker, Cari Corene, Jennie Breeden and Chloe Chan, voice actors Chris Patton, Richard Epcar, Wendy Powell, Ellyn Stern, Troy Baker, Vic Mignogna, Todd Haberkorn, Kent Williams and Brina Palencia, Japanese voice actors Mayumi Tanaka, Katsuhiro Namba and Ryo Horikawa and music acts Dazzle Vision, DJ Sharpnel, Hsu-nami, Soul Candy, HIGH and MIGHTY COLOR, and the world premiere of the Trigun: Badlands Rumble. And that's after fame director Yasuhiro Imagawa (Giant Robo, G Gundam, 2004 Tetsujin 28) cancelled. Muddying the argument, Trigun was bewilderingly shown in raw Japanese (no subtitles). What I've read of reports from the convention don't rave about the guests either. Anime Boston has had years in which it hosted significant figures from the anime industry. The 2006 convention welcome veteran voice actress Sumi Shimamoto, whose work in roles like Clarisse in Miyazaki's Castle of Cagliostro, Nausicaa in Nausicaa, the mother in My Neighbor Totoro, Toko in Princess Mononoke and Ginrei in Giant Robo to name something non-Miyazaki, gave her a view of some of anime's real milestones. The 2007 hosted Imagawa, Macross producer Hiroshi Iwata, Junji Nishimura (director or the latter seasons of Rnama 1/2, Kyo Kara Maoh!, Simoun) and Kenji Terada (writer on Kimagure Orange Road, Kinnikuman, Dirty Pair TV, Southern Cross story consultant on Robotech). Imagawa proved to be an outstandingly energized and illuminating speaker and the panel with him, Itawa and Nishimura was a highlight of my years covering anime. I lament that Anime Boston has moved away from attracting this sort of anime figure. There's been the suggestion that Boston's east coast location makes it that much harder to attract Japanese guest due to the additional flight time (Baltamore's Otakon might be a counter argument there). But, if Anime Boston's aims are to continue to grow, then it's difficult to fault them for focusing on arranging musical performances like Video Game Orchestra/Nobuo Uematsu this year, and effectively managing events like the convention's dances and cosplay masquerade. Judging by the human traffic of the events and online talk of the non-press type, those convention as event functions are what people look for and Anime Boston 2010 efficiently delivered what was expected. I didn't go to the concert. Music writing isn't my thing. I didn't go to the cosplay masquerade. Doing that once was more than sufficient for me to understand what those are all about. And, I didn't go to any of the dances. But from everything I've seen or read, Anime Boston did a laudable job organizing and running these events. The anime industry used to play a large part of anime convention composition, but various industry woes have left this a silhouette of its former prominence. FUNimation, by a significant margin the largest player still involved, continued to press their imprint on the convention, but they have innovated their approach. The anime convention became a facet rather than a focus of their promotional efforts. People in the room for a FUNimation industry panel are no longer special, privy to knowing first. The announcements that they did make were simultaneously made at Anime Boston and Sakura-Con, as well as e-mailed out as a press release. Little was exclusive to the convention, presumably because getting a room full of people excited is less efficient than communicating the same to a larger audience online. Media Blasters, who recently laid off some staff, but who still manage some interesting releases, were in the dealers room, with captain of that ship, John Sirabella present. He/they have done panels at Anime Boston, but given the distinctive character there, it's difficult to expect a talk from those folks. Bandai Entertainment has had panels and dealers room presence at Anime Boston in the past, but not this year. Where their recent online exclusive releases, it would have been interesting to see how they managed one. For example, given the fulfillment logistics for the Amazon exclusive Gundam Unicorn, it presumably wouldn't have been offered even if they did have a booth. Small distributor Discotek had a dealer's room booth, where they were selling their new Lupin III release. The evolution in the anime industry that did manifest itself at Anime Boston this year concerned ADV films, which went out of business since the last convention. Apart from its third iteration in 2005, Anime Boston had always hosted ADV's David Williams as a guest. As business deals and industry issues began to trouble that company, the value that this offered attendees became questionable. He had nothing to announce or show. He'd open a panel to questions from the audience, and frankly, to my mind he mostly dissembled. I'm certainly not naive about the management of information and perception that is necessitated when acting as the public face of a company, but when speaking at an event without candor, what's the point? Since then, ADV went away to be replaced by a crayon box of new corporations including Sentai Filmworks, AEsir Holdings, Seraphim Studios, Valkyrie Media Partners and Section23 Films (section 23 being the law passage allowing an enterprise like ADV to reorganize into this new configuration - a survey of the back of the box of a Sentai/Section23 release will indicate that it's the same people involved, up to an including founder/ceo John Ledford - though the point has been made that because these new companies like Seraphim Studios are taking works from outside this circle, Halo Legends specifically, it isn't exactly a new ADV). Williams was working Section23's booth in the dealers' room, but was not a guest and did not speak at any panel. In 2009, Anime Boston scheduled once convention traditional State of the Industry roundtable. Whether no guests/speakers were scheduled or the scheduled guests didn't show up isn't known, but the empty stage was eventually filled in an ad hoc fashion by translator Neil Nadelman. The metaphor couldn't have been clearer. This year, the convention circumvented the issue by offering a State of the Art Industry talk with Robert DeJesus. Panels are the counter, or supplementary, programming to the anime convention's concert, masquerade and other events. A panel coordinator is tasked with selecting and arranging this programming. It can't be an easy job. I've been to terrible panels that I was sure started with outstanding proposals. But, these panelists aren't recruited. As such, the quality of the offering is also dependant on who volunteers. Fortunately, Anime Boston attracted the folks from Anime World Order/Otaku USA, Ninja Consultant, Geeknights, Mike Toole (his Dubs That Time Forgot panel) and Capybaron. With some public prompting sent in the direction of the coordinator, Vertical's Ed Chavez also got on the slate. (A recording of the Manga Mania panel that I participated in can be heard here. Beyond these panels from known enthusiast commentators or speakers known to said commentators, Anime Boston also featured informed and informative panels such as Jennifer Fu's panel on the blue robot cat Doraemon and Jennifer Yoo's Women of the Floating World: Geisha and Oiran. With the Consulate of Japan, the convention also presented a talk by Japanamerica author Roland Kelts . Kelts has detractors as well as fans among anime's devotees, but it think both sides would be forced to agree that he has a gift for narrative. The audience of the panel was transfixed by his ability to weave a personal story into the history of anime in Japan and America. They were similarly impressed by the manner in which he related the medium's artistic fundamentals. It made for an interesting contrast from the tenor of other convention talks. Anime conventions tend to present fans who can offer informed supposition or professionals embedded in the industry. Academics and professional writers with experience communicating to non-fans are a slim minority in the voices presented. Yet, as demonstrated by Kelts' talk, bringing that sort of perspective into the venue has a distinct value. Many times, with fan driven convention panels, the presenter and the audience are of a somewhat like mind. As such, perspective isn't necessarily the keenest quality. But, that does not preclude the fan run panels from being an excellent vehicle for presenting ideas. Boosted by the energy of an interested audience, the dynamic of a live speaker talking to photos or video clips can be illuminating. Daryl Surat and Clarissa Graffeo's panel on anime remakes discernibly connected with the audience several times. These did not relate to complicated or original concepts, but I got the sense that they shifted how that audience regarded the anime they watch. One concerned the changing standards for anime. Three versions of the same scene from horror/sci-fi superhero Guyver dispatching a monstrous foe were shown. In the 1986 Guyver: Out of Control, the monster's arms were ripped off, complete with fountains of blood. In the 1989 OVA, the creature's arms were snapped back in a literally bone crunching moment. In the 2005 Guyver: The Bioboosted Armor TV series, marketed as the "new face of ultra violence" (my most controversial review for some reason), the camera quickly cut away. Later, using PMC aerial war melodrama Area 88, it was shown how in the digital age, anime can be reworked dramatically from a preliminary version shown on TV to a more thoroughly designed and animation version sold on DVD. You could certainly spell these ideas out with text, illustrated with images or clips. The same points could be made in other media, but few beat having a person speaking to the context or significance of video being projected on a large screen. And, the Anime Boston panels demonstrated how this venue can inspire interest. During Anime Hell, Mike Toole introduced a scene from Garo, a mature(-ish) audience tokusatsu (Power Rangers is the convenient point of reference) show from 2005 in which a horror tableau in an art gallery turned into a well done CGI fight between a gold armored swordsman and a shadow monster. Unlike most other elements of Anime Hell, it wasn't intended to inspire laughter or derision, and it worked. It definitely set more than a few con-goers who had never heard of the show talking. Anime Boston 2010 featured many outstanding, memorable, entertaining panels. I spent the convention attending them and little else. I don't think I would have found the convention worth attending if it hadn't attracted these presenters. Mike Toole and Daryl Surat's "Melancholy of Yoshinobu Nishizaki" stands out as exemplifying what's right and what's troubled in the realm of anime convention panels. Nishizaki, dubbed "the Nish" by the Anime World Order trio, was the producer on international hit space opera "Battleship Yamato," localized as Star Blazers. He'd battle Yamato co-creator Leiji Matsumoto over the work's rights, get in trouble on drug charges, get in trouble on weapons charges, produce a number of sometimes extravagant remakes and semi-remakes of Yamato and arrive victorious with the 2009's Rebirth Yamato and the upcoming live action movie. It's a story than can be and was illustrated by sometimes gorgeous and sometimes unintentionally hilarious anime excerpts. Even knowing the history and having seen most of the anime, the enthusiasm and wit of the presenters still made it a compelling panel. Even the digest description in the convention guide was good, capturing the tone as well as content "Remember STAR BLAZERS? The guy who produced it spent the next 30 years in and out of jail, unable to recreate its success. Come find out about him!" Yet, the panel raised concerns. The tech staff working with presenters struggled to coordinate the video, audio and lighting, a problem that similarly offered a considerable impediment for the Anime Hell presentation. Beyond that, the panel was mismatched with the size of its room. I think the same ballroom was later used for FUNimation's presentation. As people were sitting, I selected the figure 20 for the over/under on attendees. There were a number of late comers, so I think over wound up winning by a little. So, 0.1% of Anime Boston's attendees were interested in hearing two of the anime enthusiast field's most preeminent voices talking about a pivotal figure in the medium. Anime is by in large a pop medium. Newness and momentum count for a much. Works can go from favorite, classics to nearly forgotten in a few years. As such, the Nishizaki panel's failure to rouse a standing room only crowd wasn't surprising. But, beyond that, I feel that the behavior of the convention's attendees has far less to do with the nature of the medium. People don't go to anime conventions to learn about anime. They don't go to anime conventions to buy anime. Booths in the dealers room dedicated to selling it weren't exactly magnets for traffic. And, they don't go to anime conventions to watch anime. In previous years, premieres or early screenings fill rooms at Anime Boston. Without any this year, the video rooms seemed to only attract stragglers killing time. There was a reason why I was inclined to introduce panels as the counter-programming element of the convention. At this point in their development, a considerable element of the appeal of an anime convention is evidently to be seen by likeminded folks. I skipped the first Anime Boston in 2003, but I've attended every year since 2004. Still, this year I was struck by how many attendees were cosplaying. It seemed like everyone was doing it. And, being seen was never a less of passive activity. The Melancholy of Haruhi Suzumiya's grip on anime fandom is loosening, but that didn't prevent attendees from setting up radios to reenact Haruhi dances in the hall. The new craze was Hetalia: Axis Powers, the comedy of countries anthropomorphized as young men, particularly concerning World War II. As a consequence, convention goers had the opportunity to be jostled by uniformed cosplays carry flag poles. I assume that this is the cause of other irreverent to a fault uniformed figures, such as the party in Soviet garb who stood at attention on a balcony for extended stretches. Propositioning hugs and high fives have long been an annoying part of the convention protocol. As have games of rock paper scissors. None of this is particularly convenient when it comes to navigating crowded hallways. The new twist... screamed games of Marco Polo... I don't know where it came from or how it's relevant, but I can say that it's an unwelcome new head-ache inducer. Anime fans, or at least the perception of anime fans, can be a liability to anime. Someone who might consider checking out anime could easily discount it based on their opinion of anime's enthusiasts. Check out that? Its fans' taste is terrible. A similar concern arises for anime convention attendees. If you're a bit older than college age or a bit casual in your interest in anime, is this really a gathering that you want to be party to? Throngs of cosplayers yelling "Marco! Polo!" In some quarters, there has been a lot of compare and contrast between Anime Boston and PAX East. Personally, I have college friends with settled lives and kids, who used to watch lots of anime and play lots of games. They made it a point to get to PAX, but have always skipped Anime Boston. The atmosphere of the attendees at PAX has been identified by many as a key element to the event's appeal and success. From all reports, you could be in a crowd with people who share an interested and that connection resonated. And, because of that shared interests, the crowds were fairly well behaved. That stands in stark contrast from dodging flags, and rubbing temples to try to massage away the yelling. If a 20 something/30 something/older fan asked if they should attend an anime convention, I'd be disinclined from recommending it. Anime Boston is organized by the The New England Anime Society. From their mission statement "The New England Anime Society, Inc. is a New England based non-profit organization dedicated to furthering public education and understanding of the Japanese language and culture through written and visual media...Currently, The New England Anime Society exists primarily for organizing and running Anime Boston and Providence Anime Conference. Occasionally, we may organize or sponsor other events such as presenting anime at First Night Boston." North America's largest anime convention, Anime Expo is similarly run by a non-profit institution, the Society for the Promotion of Japanese Animation (SPJA) , which similar aims to Anime Boston's NESA, "to promote the arts that are related to Japanese Animation and the culture that surrounds it." The intensions articulated by missions statements like these are what are supposed to distinguished conventions like Anime Boston from the increasingly crowded field of for profit, corporate run events run by Wizard, Reed and the like. Read the language of the recent message from Anime Expo's CEO. "Our relationships with key industry partners have been key in achieving a solid and entertaining program, and I am happy to report that these relationships have only grown stronger." If the measure for Anime Boston's success is growth, it managed that, and it managed that in a year where the economy still isn't looking good, where anime is struggling, and where there was apparent local competition for the attention of attendees. And its work efficiently pleasing and managing those crowds is applaudable. A bit of otaku mania for categorization... corporations focus on solidifying and growing business. Has that also become the priority of non-profit organizations promoting Japanese pop culture through convention? Are there differences beyond the bookkeeping? I said earlier that I do believe that anime convention's panels and talks can offer perspective, share insight and transfer interest. Anime Boston accomplished this, but.. Who was educated about what at Anime Boston or like conventions this year? How much attention did the panels receive versus the concert and the cosplay masquerade? What if the panel presenters hadn't stepped up... if they were iffy on attending, would the convention organizers have encourage them? I'm not sure that more can be done, but I'll still question if anime conventions could or should do more to foster the stated ideals behind their organizations. There was recently a conversation online in which someone who knows about topics relevant to anime fandom and who is very capable of communicating about it asked about the chances of a major convention facilitating their attendance so that they can speak to the subject. First thing I thought was that the panel that the person would stage would be great; a real boon to the audience who'd see it. The second thought that I had was that a convention may put the panel on the schedule, but would at most give them free admission to event. (This sort of critique of the institution probably isn't the best place to do it, but I will point out the person referred to is The Beguiling,/Comics 212's Christopher Butcher - major anime conventions, this is a person with which you get in contact). There are minor innovations and there are themes ("Mad Science" at this year's Anime Boston), but anime conventions have locked into the idea of what an anime convention should be, and that idea appears to have largely been shaped by the drive to get the "Marco Polo" shouting cosplayers to turn up in droves. The New England Anime Society edged toward experimenting with the formula when then organized 2008's 18+ Providence Anime Conference, but as enjoyable as the experience was, it proved how far anime conventions are from anything mold-breaking. On one hand, with its usual suspect roster of guests from the recipe of industry representatives and English language voice actors, small dealers room and artists alley, it seemed like a scaled, slightly shifted version of the template stamped on larger conventions. At the same time, its slim attendance count would seem to have provided organizers negative feedback concerning further experimentation. New England Anime Society has certainly been cautious about the possibilities of a second Providence Anime Conference. (Though, apparently, the project isn't dead.) There are definitely opposing opinions to what I'm saying. I can point to reasonable people who enjoy the lively atmosphere of anime convention. It can be argued that there is no problem with how anime convention are composed... that Providence Anime Conference did innovate, and that it's ideas have been channeled back into Anime Boston... that concerns with the atmosphere at anime conventions are beyond the control of their organizers. I don't think that those are indefensible position and I'm not entirely comfortably with my idealism but I would argue that even without a sharp transformation of how conventions are constructed or social engineering of their attendees, improvements can be made. Beyond bringing in speakers like Roland Kelts, how about some event space planning such that they aren't talking next to a loud karaoke room? Can anything be done to improve the diversity of speakers? The growth and success of this year's Anime Boston challenges the notion that anime conventions are encroaching on their shelf life, the way that the prediction Anime Boston would be overshadowed by PAX East was proven incorrect. At the same time, it also affirms several concerns with what anime conventions now are. It's not Anime Boston's fault, but at anime conventions, many if not most attendees don't discuss, don't buy and don't watch anime. Secondly, these events are a limited experience. Something to grow out of. If you're not a diehard fan, and want to check out an anime convention, bring along an even temper and a lot of patience. The Sailor Moon generation of anime fan is encroaching on or has hit their 30's. The Toonami generation is well into their 20's. What if those people could enjoy anime for a weekend? I lament anime conventions not putting forth more effort to bring in more voices to discuss the subject medium. So, you could say that I lament anime conventions not catering to my interest. But, more than that, I lament that anime conventions aren't a place where people who have lost touch with their anime enthusiasm or are curious about the field would feel comfortable. The shared interaction I look for in an anime convention isn't Marco Polo. Kudos to the staff of Anime Boston for organizing a fine anime convention. Just, at the event I happened to be more struck than ever by the wish that some of the conventions of anime conventions were rethought.
Upcoming in North America (and Other English Territories)
Nickelodeon is apparently staffing up for more Avatar animation

*

Cartoon Network has announced their upcoming slate: New Series MAD - animated sketch-comedy series utilizing a chaotic mix of animation styles. Sam Register (Teen Titans, Ben 10, Batman: The Brave and the Bold) is the executive producer. Kevin Shinick (Robot Chicken) and Mark Marek (KaBlam! The Andy Milonakis Show) are the producers. Robotomy: The animated Robotomy tells the story of Thrasher and Blastus, two outsider teenage droids who are only slightly less horrific than the ultra-powerful robots that populate their planet, Killglobe. Now they face their greatest challenge yet: high school. Armed with a desire to fit in (and little else), Thrasher and Blastus navigate their lives with varying degrees of success. Created by Michael Buckley (The Sisters Grimm) and Joe Deasy and co-executive produced by Christy Karacas (Superjail), Robotomy, a quarter-hour series, will be produced in New York. Secret Mountain Fort Awesome - Created by Chowder writer and artist Pete Browngardt The Looney Tunes Show Young Justice - Animation and based upon characters from DC Comics. Sam Register (Teen Titans, Ben 10, Batman: The Brave and the Bold) is the executive producer. Brandon Vietti (Batman: Under the Red Hood, Superman Doomsday, The Batman) and Greg Weisman (Gargoyles, The Spectacular Spider-Man, W.I.T.C.H.) are the producers.

Run It Back Sunday - NBA show New Special Events/Movies: Cartoon Network's Hall of Game: Cartoon Network's first foray into the broadcast awards arena, Cartoon Network's Hall of Game will premiere in early 2011. KROG (working title): KROG is a half-hour scripted live-action comedy pilot from Cartoon Network Studios KROG is created by Mark Rivers (Metalocolypse, TV Funhouse). Lords Of Bad Axe (working title): Created and written by Derek Guiley and David Schneiderman (both credited for Chasing Liberty, The Parent Trap 2), Lords Of Bad Axe, a 90-minute original movie, is a fantastical comedy for the videogame age. My Dad's A Pro: - NFL special Soon To Debut Series Unnatural History - live action mysteries to air Sunday Nights at 8 p.m. ET/PT on Cartoon Network beginning June 13, 2010. Generator Rex - new adventure from the creators of Ben 10 comes Generator Rex Generator Rex revolves around 15-year-old Rex, as he attempts to balance his duty as a soldier in a super-spy team with just being a teenager. Generator Rex was created by Man of Action (Joe Casey, Joe Kelley, Duncan Rouleau, and Steven T. Seagle) with supervising producer John Fang (Ben 10: Alien Force, The Batman) and is produced at Cartoon Network Studios. Generator Rex will air Friday at 8:30 p.m. ET/PT on Cartoon Network beginning April 23, 2010. Ben 10: Ultimate Alien - a 30-minute animated series, was created by Man of Action (Joe Casey, Joe Kelly, Duncan Rouleau, Steve Seagle) with Glen Murakami (Teen Titans) as the supervising producer and story editor Dwayne McDuffie. The series is produced at Cartoon Network Studios. Tower Prep: A one-hour, live-action scripted series premiering this fall. The series is executive-produced and created by Paul Dini (Lost, Batman Beyond). Glen Morgan (Bionic Woman) and Bill O'Dowd (Zoey 101) serve as executive producers. Sym-Bionic Titan: From creator Genndy Tartakovsky (Dexter's Laboratory, Samurai Jack) comes an exciting hybrid of giant robot battles and high school comedy. Sym-Bionic Titan follows the lives of three alien teenagers who crash-land on Earth and must protect their new home from alien invaders while navigating the perils of high school life. Sym-Bionic Titan is being produced at Cartoon Network Studios and will premiere on Cartoon Network this summer.

Regular Show: Created by J. G. Quintel, Regular Show was developed as an animated short for Cartoon Network's Cartoonstitute. J.G. Quintel served as creative director of The Marvelous Misadventures of Flapjack for two seasons and was a storyboard artist on the Emmy-winning animated series Camp Lazlo. Regular Show, a 15-minute animated series, is produced at Cartoon Network Studios. Scooby-Doo! Mystery Incorporated - Sam Register (Teen Titans, Ben 10, Batman: The Brave and the Bold) is the executive producer. Spike Brandt and Tony Cervone (both credited for Duck Dodgers, Back at the Barnyard, Space Jam) are the supervising producers. Soon to Debut Movies Firebreather: Cartoon Network's first original all-CG animation adventure presents Duncan Rosenblatt, a rather typical, awkward high school kid, except that his dad is a fire-breathing monster who tells Duncan that he is destined to protect the earth. Firebreather is created and co-executive-produced by Phil Hester (The Wretch), co-executive-produced by Andy Kuhn (Freedom Ring) and executive-produced by Julia Pistor (Lemony Snicket). Jim Krieg (Ben 10: Alien Force) joins as writer with Peter Chung (Aeon Flux) directing. Scooby-Doo! Curse of the Lake Monster - to premiere on Cartoon Network in fourth quarter 2010. Totally Spies! The Movie: In the animated Totally Spies! - A film directed by Pascal Jardin, Totally Spies! The Movie, a Marathon Media and Studio 37 production, premieres Sunday, April 25, 2010 at 7 p.m. ET/PT on Cartoon Network. Additional Series Debuts Total Drama World Tour: BEYBLADE: Metal Fusion - The series premieres on Cartoon Network Monday, April 26, 2010 at 6:30 p.m. ET/PT. Metajets Recently Premiered Adventure Time: The animated comedy series premiered earlier this month as the #1 show on all television among boys. The series introduced viewers to unlikely heroes Finn & Jake, buddies who traverse the mystical Land of Ooo and encounter its colorful inhabitants. From the mind of creator Pendleton Ward, Ooo is a land built for adventure. Whether it's saving Princess Bubblegum, defeating zombie candy, mocking the "oxy-moronic" Ice King or rocking out with undead music wiz Marceline the Vampire Queen, for Finn & Jake it's always Adventure Time. The half-hour Cartoon Network series, which airs Monday Nights at 8 p.m. ET/PT, is executive produced by cable and animated television veteran Fred Seibert (The Fairly OddParents, Wow! Wow! Wubbzy!). Returning Cartoon Network Series Star Wars: The Clone Wars Dude, What Would Happen Destroy Build Destroy Batman: The Brave and the Bold Flapjack Johnny Test 6teen Stoked Bakugan Pokémon Battle Force 5 Pink Panther & Pal Totally Spies

*

Independent Computer Animated Sci-Fi Film "Race" will be released on DVD on May 25 Director, Robert Brousseau, has previously helmed numerous projects, including episodes of the animated "Roughnecks: The Starship Troopers Chronicles" and "Sherlock Holmes in the 22nd Century," for which he was nominated for an Emmy. Screenwriter, Rhonda Smiley, has written for countless live action and animated television shows, including the Rick Springfield series, "High Tide," "Tarzan: The Epic Adventures," "Teenage Mutant Ninja Turtles: The Next Mutation," and "Totally Spies!" Editor on the film and voiced the lead character James Hereth produced the television movie, "The X-Team," starring Eric Mabius, and acted in the series, "Mowgli: The New Adventures of the Jungle Book." CMX

DIAMOND GIRL VOL. 2 On sale August 11 5" x 7.375" 162 pg, B&W $9.99 US TEEN Written and illustrated by TAKANORI YAMAZAKI

BROKEN BLADE VOL. 4 On sale August 4 5" x 7.375" 162 pg B&W, $9.99 US TEEN PLUS Written and illustrated by YUNOSUKE YOSHINAGA

FIRE INVESTIGATOR NANASE VOL. 5 On sale August 18 5" x 7.375" 192 pg B&W, $9.99 US TEEN PLUS Story by IZO HASHIMOTO Art by TOMOSHIGE ICHIKAWA OH! MY BROTHER VOL. 3 On sale August 25 5" x 7.375" 192 pg, B&W $9.99 US TEEN PLUS Written and illustrated by KEN SAITO

VENUS CAPRICCIO VOL. 5 On sale August 18 5" x 7.375" 192 pg B&W, $9.99 US TEEN Written and illustrated by MAI NISHIKATA

CRAYON SHINCHAN VOL. 12 On sale August 25 5" x 7.375" 128 pg B&W, $7.99 US MATURE Written and illustrated by YOSHITO USUI Dark Horse Brigid Alverson reported from C2E2 that CLAMP "mangettes" (essentially, mini-manga) are not long the focus of the publusher's relationship with CLAMP. "We decided it made more sense to focus on getting collections of all these materials, and create an association between CLAMP and Dark Horse," he said. "We will do new CLAMP material in the future. We have a relationship with CLAMP to develp new material, we just have to do it." A Dark Horse Presents anthology will make its print return, and feature manga Del Rey Del Rey as at C2E2, but gave little indication concerning their manga plans. Brigid Alverson reports The first thing I asked him is a burning concern to many in the manga industry: Is Kodansha USA cutting in on their game? Del Rey always gets the lion's share of the Japanese publisher Kodansha's licenses, and tends to treat them well, so when Kodansha set up its American arm some fans were worried Del Rey's license stream would try up. Kokmen's answer was cheering: "The existence of Kodansha comics has not affected our publishing program." Del Rey has started to publish some series, such as School Rumble, in three-in-one omnibus editions, and others seem to be coming out at a slower rate; after the cancellation of the X-Men and Wolverine manga there was a bit of speculation as to what was going on. Kokmen seemed puzzled when I brought this up. "We have been reevaluating the publication schedule for a while. Those decisions have been made, but they are just starting to shake out," he said. "Part of this was the omnibus decision for a few titles." But there's no strategy to slow things down: "Projects slip; every book is unique." Digital Manga Publishing newly scheduled yaoi manga include Mysterious Love (Koi wa Ina Mono Myona Mono) Taishi Zaou (Shinshokan Publishing's Dear+ Comics, one volume) Digital Manga Publishing September 29, 2010 Treasure (Takara-mono) Riyu Yamakami (Futabasha, two volumes) Digital Manga Publishing September 22, 2010 Demon Sacred volumes 1 & 2 Natsumi Itsuki (Hakusensha's Hana to Yume Comics, 11 volumes) Tokyopop September 28, 2010 Generation Kikaida Generation Kikaida will be making a box set of live action tokasatsu Kamen Rider V3 in May, with the 52 episodes for $150

Kotobukiya OTACOOL 2: WORLDWIDE COSPLAYERS, (A5 size•128pages•full color book) the follow-up to OTACOOL: WORLDWIDE OTAKU ROOMS will be released internationally in June.

Tagging up with Dannychoo.com and Cure, Kotobukiya brings you featured photographs of over 150 Cosplayers world-wide, with attendees over 24 countries, carefully chosen from over 500 submissions worldwide. Along with the photographs, Koto also held an online "OTACOOL Original Mascot Contest", with more than 30 illustrators submitting, Koto has chosen French illustrator Vinhnyu character "Oda Kurumi" as the official Otacool Mascot character. Features: Cosplay Theory of Evolution by Tatsumi Inui (Cure – World's largest Cosplay Community site) Interviews with Wada Yosuke(Cospa – Japan's #1 Cosplay Goods Company) Danny Choo (World's most Famous Otaku) Kaname(World Famous Cosplayer) World Wide Cosplayers including Alodia Gosiengfiao / Francesca Dani/ Yaya Han + more! Japanese Cosplayers Ai Amano/ -aira-/ Aoichi Akira + more! Introduction to Cosplay Guide on Cosplay name cards Otacool Original Mascot Contest – Contestant Vinhnyu

© Kotobukiya 2010 Madman Australian's Madman has picked up the rights to INITIAL D – 1ST, 2ND, 3RD AND 4TH STAGE OCEAN WAVES - "The final full-length Studio Ghibli feature film that we have not yet released"

SUMMER WARS KURAU PHANTOM MEMORY

Section 23 New releases include

LE PORTRAIT DE PETITE COSSETTE Running Time: 120 min. Age Rating: TV 14 (V, S, L) Language: English and Japanese with English Subtitles CAT: SF-LPC001 UPC: 814131013507 Published by: Sentai Filmworks Distributed by: Section23 Films Street Date: 4/20/2010 Format: DVD SRP: $19.98 SYNOPSIS: What happens when the face you see in a reflection isn't your own? That's the shock that awaits Eiri Kurahashi when he sees the living image of Cossette d'Auvergne in a glass in his uncle's antique shop. Infatuated, he becomes possessed and mysteriously makes contact with the beautiful young aristocrat, only to learn that she was murdered 250 years earlier. Now, her soul trapped inside the goblet, she can only be set free if someone is willing to pay for the sins of her murderer, the artist Marcelo… who may very well have been reincarnated as Eiri! As shadowy forces surround Eiri, his love for Cossette drives him down a tortuous path of self-destruction, while those who love him in the real world can only watch in horror! Home video distributor Section23 Films today announced its July slate of releases, including the new English dubbed release of the hit series Golgo 13 from Section23 client Sentai Filmworks. Also releasing in July is the Blue-Ray Edition of LEGENDS OF THE DARK KING COMPLETE COLLECTION. EYESHIELD 21 COLLECTION 2 Published by: Sentai Filmworks Distributed by: Section23 Films Run Time: 325 min. Street Date: 7/6/2010 Format: DVD SRP: $49.98 SYNOPSIS: You can't make a silk purse out of a pig's ear, but you can make a football. And apparently with enough finagling and a little finesse, you can make a football star as well! By both hook and crook, Sena Kobayakawa's unnaturally strong sense of self preservation and even more extraordinary skills at fleeing have turned him into the star running back of his school's admittedly unusual US-style football team. And even more amazingly, the Deimon Demon Bats are actually starting to be taken seriously! But can Machiavellian manager Himura pull an even bigger trick and build the team into a serious challenge to the awesome might of the Taiyou Sphinx? He'll have to if they want to have the privilege of tackling the NASA Aliens! Sena's biggest challenge and greatest rival are about to take the field by storm in EYESHIELD 21 - COLLECTION 2! GOLGO 13 COLLECTION 1 Published by: Sentai Filmworks Distributed by: Section23 Films Run Time: 325 min. Street Date: 7/13/2010 Format: DVD SRP: $59.98 SYNOPSIS: His targets never see it coming and he's never caught. If there is a witness to the kill, that poor SOB winds up dead too. People say he's a ghost. A machine. A monster. He's Golgo 13, the most feared assassin in the world, the professional's professional, the killer of killers. And now he's back with 13 targeted missions that will keep you glued to the screen (and away from the windows). Load up for high-powered, bullet-riddled action with Golgo 13!! LEGENDS OF THE DARK KING COMPLETE COLLECTION Published by: Sentai Filmworks Distributed by: Section23 Films Run Time: 325 min. Street Date: 7/20/2010 Format: DVD SRP: $49.98 SYNOPSIS: A nuclear holocaust has robbed the world of its order, and now warring factions fight for every square inch of desert, spilling buckets of blood to gain control. But legends tell of one great warrior who will become King, using his powerful fists and an awesome rage to rise to his rightful place. That warrior is Raoh, a giant hulking fighter with the ability to vanquish his enemies in the bloodiest way possible. But other warriors will not relinquish their kingdoms so easily. Because in this world, no one gives up without a fight! Join in the adventure with one of the most exciting animated warriors ever! LEGENDS OF THE DARK KING COMPLETE COLLECTION BLU-RAY EDITION Published by: Sentai Filmworks Distributed by: Section23 Films Run Time: 325 min. Street Date: 7/20/2010 Format: BD SRP: $69.98 SYNOPSIS: A nuclear holocaust has robbed the world of its order, and now warring factions fight for every square inch of desert, spilling buckets of blood to gain control. But legends tell of one great warrior who will become King, using his powerful fists and an awesome rage to rise to his rightful place. That warrior is Raoh, a giant hulking fighter with the ability to vanquish his enemies in the bloodiest way possible. But other warriors will not relinquish their kingdoms so easily. Because in this world, no one gives up without a fight! Join in the adventure with one of the most exciting animated warriors ever! HELL GIRL: TWO MIRRORS COLLECTION 2 Published by: Sentai Filmworks Distributed by: Section23 Films Run Time: 325 min. Street Date: 7/27/2010 Format: DVD SRP: $49.98 SYNOPSIS: Whenever there has been Hell to pay, Ai Enma has been the collector. Now, however, the volatile emotions she has kept entombed are slowly beginning to exhume themselves, and as a monstrous cycle of reprisal and retribution wields its deadly scythe across the people of Lovely Hills, the Hell girl and her companions suddenly find themselves confronted with visions of their own mortality. Who were they, before becoming Hell's Collectors? And what will be their ultimate fate? As she seeks to cope with the ceaseless inhumanity of mortals consumed with vengeance, Ai Enma must take a journey she never expected, and answer the question she never dared to ask: When you're already in Hell, are you allowed to die? The truth lies buried in the second shocking collection of HELL GIRL - Two Mirrors! UDON Entertainment UDON Entertainment will release The Art of Resident Evil 5 in July 2010 The Art of Resident Evil 5 showcases the 3D models, character designs, environments, storyboards, and promotional art.

Viz Media Kyung-Il Yang (Shin Angyo Onshi/Blade of the Phantom Master) and Hyung-min Kim's March Story is being listed for release from Viz by Simon & Schuster. VIZ Media will release Shigeyoshi Takagi's FLOWER IN A STORM under the Shojo Beat imprint and released on May 4th, FLOWER IN A STORM is rated 'T+' for Older Teens and will carry an MSRP of $9.99 U.S. / $12.99 CAN. Riko Kunimi is trying to lead a normal high school life when Ran Tachibana bursts into her classroom carrying a gun and tells her that her life is now his. Ran, who is the richest and most powerful 17-year-old in Japan, wants her as his wife, and he's not taking no for an answer! If Ran can't capture her by five o'clock the next day, he'll give up, but he has all that money can buy at his disposal. However, Riko has one trick up her sleeve—she has superpowers! FLOWER IN A STORM is a two-volume series that was originally featured in Lala and Lala DX magazines (also the original home of VAMPIRE KNIGHT). This is the first graphic novel from Shigeyoshi Takagi.

Hana ni Arashi © Shigeyoshi Takagi 2008/HAKUSENSHA, Inc.
Upcoming in Japan
Promos adaptation of Tezuka's Buddha Digimon: Cross Wars - scheduled to hit Japanese TV in July Kure-nai OAD Adaptation of Rei Mikamoto's (Reiko the Zombie Shop) manga Kyonyo Dragon Onobori Monogatari - adaptation of the autobiographical manga Anime Via Nausica.net, the latest blogged status of Ghibli's Arrietty production status is Key animation: 970 cuts (97.5%) Chief animator check: 813 cuts (81.7%) Animation: 751 cuts (75.5%) Animation check: 740 cuts (74.4%) Painting: 658 cuts (66.1%) Background painting: 833 cuts (83.7%) Completed cuts: 634 cuts (63.7%)

*

The next incarnation of Go Nagai's Mazinger franchise will be a MazinKaiser SKL from Brains Base and Bandai Visual

*

The next Code Geass anime will be Code Geass Gaiden Bokoku no Akito, set in a European theater of war.

*

Japanese retailers are listing Seikon no Qwaser and Zegapain movies

*

Light novel mysteries Aria the Scarlet Ammo will be adapted into anime Manga A look at Getter Robo vs Devilman Live Action classic family comedy strip Sazae-san will be adapted into a second live action tv special starring Alisa Mizuki.
Anime x Games
Media Magic iYoko, featuring a virtual version of the Gurren Lagann characters is now available in the app store

*

Yu-Gi-Oh Coming to Xbox Live Arcade

*

Magic Box has screenshots of Super Robot Taisen OG Saga: The Lord of Elemental - a remake of the Super Famicom version from 1996 for the Nintendo DS, due in Japan May 27, 2010 Ikki Tousen Xross Impact for the PSP

Naruto: Narutimate Storm 2 for PlayStation 3, Xbox 360

DragonBall Tag VS

*

Another Century's Episode R Promo

*

Capcom vs Marvel 3 The game Xbox 360/Playstation 3 game is scheduled for Spring 2011 details can be seen here

*

impressive Final Fight swag

*

Privateer Press will release Voltron: Defender of the Universe Battle Miniatures Game in July. The kit, which includes 22 pre-painted plastic figures, 1 double-sided play mat, 24 specialty dice, 4 status counters, and one full-color rulebook will retail for $49.99
The Business
ICV2's state of comic white-paper reports manga sales in the U.S. and Canada suffered through a second straight year of double digit declines in 2009 with sales falling 20% from an estimated $175 million in 2008 to $140 million in 2009. This drop-off comes on the heels of a 17% decline from manga's high point in 2007 when sales reached their peak of $210 million, which means that manga sales declined by a third from 2007 to 2009. Interestingly in 2009 the drop-off in manga sales was more pronounced in the bookstore channel than it was in the direct market, with the weakest titles taking the biggest hits. The number of volumes of manga released, which hit an all-time high of 1513 in 2007 fell to 1115 in 2009 and is projected to plummet to 968 in 2010, thus mirroring the more than 33% decline in manga sales since 2007. While most of the major manga publishers have simply cut back on the number of their releases, the pressure of declining sales has forced a number of mid-level publishers, including Aurora, Go-Comi, and Dr. Master, to inactive status.

*

For the first half of fiscal 2010, ending in February, animation studio Madhouse's revenues were 74 million yen less than originally projected

*

Anime/game character good business Broccoli announced its third consecutive annual loss, with a loss of 288 million yen (about US$3.1 million) for the year ending February 28, 2010. President Yoji Ueda will step down, to be replaced by Tomoharu Morita

*

a look at eroge game voice actor costs

*

4chan founder talks Web entrepreneurship (at Yale)

*

Fashion outlet UNIQLO To Open Second NYC Store on Fifth Avenue

*

A Tokyo man was arrest on charges of insider trading on former Gonzo animation studio parent GDH

*

O-chan's Blog of Protoculture's history of the North American anime industry moves into the boom years

*

New York Time's Manga Best Seller list was recently stormed by One Piece. For the week ending April 10th, the list included 1. ROSARIO + VAMPIRE: Season II, Vol. 1 2. YU-GI-OH! R, Vol. 4 3. NARUTO, Vol. 47 4. THE GENTLEMEN'S ALLIANCE †, Vol. 11 5. ONE PIECE, Vol. 40 6. ONE PIECE, Vol. 39 7. ONE PIECE, Vol. 41 8. ONE PIECE, Vol. 43 9. ONE PIECE, Vol.42
Digital Distribution
Shonen Jump publisher Shueisha has printed an call for fans to stop posting scans online. There are now many people unjustly posting copies of manga on the internet. These unjust copies are inconsistent with mangakas' feelings. They are also distorting the authors' intentions of "I want the work to be read this way". The actions of posting these unjust copies on the net, into which the mangakas have poured their hearts, are not only hurting mangakas in real life but are also against the law, even if done in a light-hearted manner. Every time we discover such "unjust copies", we talk to the mangaka and consider every possible countermeasure. But the number of inconsiderate people is great, and at present we cannot deal with all of them. We have a request for all our readers. The unjust internet copies are deeply hurting the manga culture, mangakas' rights, and even mangakas' souls. Please understand once again that all of that is against the law. Also, the mangakas and Shueisha will severely deal with any unjust copies found on the internet. We ask that our readers please continue to support us. ~Weekly Shounen Jump editorial department In an apparently related development, scan site raw-paradise.com has been taken offline.

*

a Manga Rock iTunes app has been launched by "Not A Basement Studio" will purports to offer access to manga from authorized digital distribution site OneManga

*

jaPRESS is going to be handling English translation and rewriting for ASCII MEDIA WORKS' new free digital iPhone app Tokyo Kawaii magazine

*

Yen Press announced that they will be discontinuing the Yen Plus manga anthology is being discontinued as of the July issue, in favor of a new, digital version. Anime Vice spoke to Yen Press' Kurt Hassler Anime Vice: Will the digital Yen+ be in a PDF format, or will it use some kind of in-browser viewing app? Kurt Hassler: The new digital version of Yen Plus will be displayed in a dedicated browser. The presentation will be precisely as you find it in the magazine -- that is to say that all chapters of each issue will appear in a single browsing experience to encourage readers to experiment with new titles with which they may not already be familiar. There is a Table of Contents, however, to allow readers to jump to their favorite chapters. I really do hope, though, that subscribers sample everything.

*

anime for rental on YouTube

*

FUNimation has added The Tatami Galaxy to their noitaminA streaming, along with new episodes of House of the Five Leaves New FUNimation download-to-own episodes include Birdy the Mighty: Decode JPN 9-10 Fullmetal Alchemist: Brotherhood JPN 52 Pani Poni Dash! ENG 23-24 Utawarerumono ENG 19-20 FUNimation Entertainment reported an o