Longer than Avatar and the Oscars combined…it's AICN COMICS: SIXTH ANNUAL @$$IE AWARDS, where your favorite @$$Holes pick the best in comics! I'm Ambush Bug. We're doing this year's @$$ie Awards a little differently. Much like our highly successful Best of the Decade Lists from last month, instead of having the entire awards show happen in one day in one bulky column, we're prolonging the magic and spreading the @$$y goodness over a three day span for much easier consumption. As always, the @$$Holes can't agree about anything, so each reviewer picked their own @$$ie winner for each category. This is our third and final portion of our Sixth Annual @$$ie Awards. Check out the rest of our picks for comic bookdom's finest from Day One here and Day Two here. And scroll down to see this our grand finale of what the @$$Holes have picked for the best of the best in comics in 2009!


And the categories are… (Click title to go directly to the review) Best Writer @$$ie Subcategories 5 Best Publisher @$$ie Subcategories 6 Best Ongoing Comic
---
---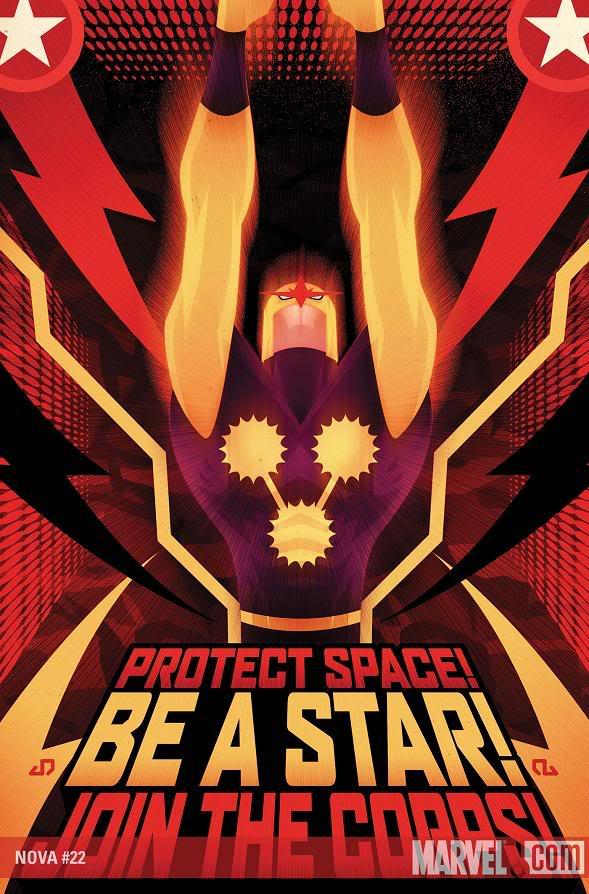 BottleImp - Dan Abnett & Andy Lanning (Marvel Comics)
Anyone who can make Nova, Quasar, Darkhawk…hell, even Rocket Raccoon cool again is okay in my book. Abnett and Lanning have turned Marvel's third and fourth-string heroes from the jokes of the Marvel Bullpen into compelling, entertaining reading every month in the pages of NOVA, GUARDIANS OF THE GALAXY, and the WAR OF KINGS and REIGN OF KINGS miniseries. It's not just their obvious love for the characters that makes these books great, though—Abnett and Lanning have brought back the classic long-lost style of Marvel Comics storytelling, where a new reader could jump right into a series at any point of the storyline (as I did on both NOVA and GOTG) and be brought up to speed right within the span of that one issue. In this age of drawn-out event books and plodding storylines that seem to be geared towards selling trade paperbacks rather than single issues, Abnett and Lanning are an example to the rest of the comic publishing world of how to do a monthly series right.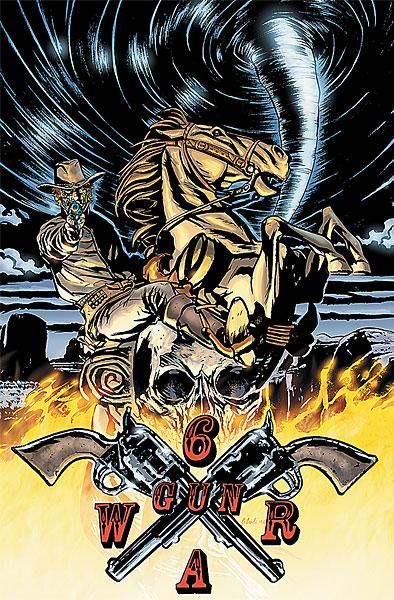 Professor Challenger - Jimmy Palmiotti & Justin Gray (JONAH HEX, POWER GIRL, DC Comics)
These two guys knock me out month after month after month and deserve this award for 2009. On a regular basis, the JONAH HEX and POWER GIRL comic are consistently excellent. Somehow, they have developed a writing synergy that can deliver humor and dead seriousness with quality and professionalism that seems to be rare in the business these days.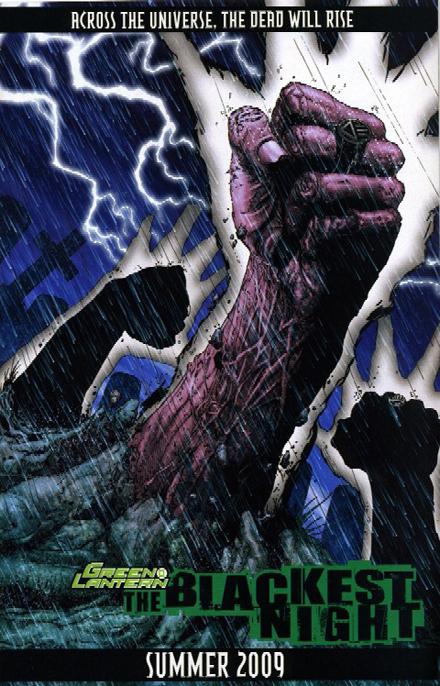 Optimous Douche - Geoff Johns (DC Comics)
He brought cohesion to the confusion of CRISIS. He ignited the seeds of turmoil within Superman's main continuity with the genesis of New Krypton, while at the same time masterfully handling the unenviable task of yet again retelling Supe's beginning days in SUPERMAN: SECRET ORIGINS. There's also this other book he's working on that's been pretty cool as well, a little indie title called BLACKEST NIGHT. Check it out if you get the chance. I won't deny that creating a comic universe is a task of huge imagination, but reigniting an existing universe to fit modern day sensibilities while still adhering to almost 80 years of past history is imaginative and damn near impossible. Notice I said near.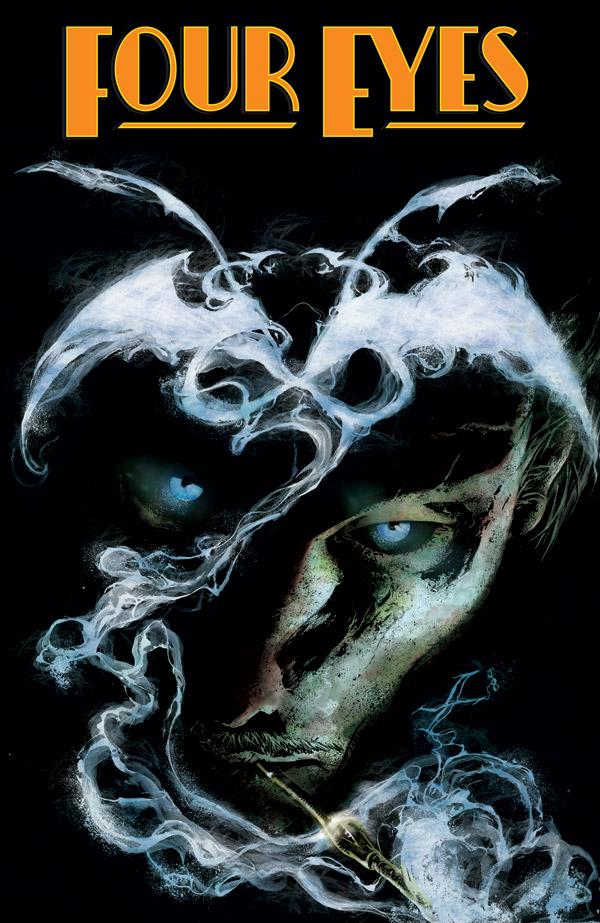 Humphrey Lee - Joe Kelly
I think what I liked about the always enjoyable Joe Kelly this year was that I saw a bit of a different side of him. A lot of the typical assortment of established guys and gals I enjoy, while all respectively putting out some tremendous work, sort of did what they did. Ed Brubaker wrote some CRIMINAL and CAPTAIN AMERICA comics. Jason Aaron wrote some more SCALPED and jumped on a WOLVERINE book. And on and on down the line it goes. Meanwhile, Mr. Kelly showed me a different look. He produced some very emotional and fantastical pieces, from the I KILL GIANTS finale, to his FOUR EYES book with Max Fiumara, and his contribution to the AMAZING SPIDER-MAN tri-monthly project has been a great example of his skill. He has used that platform not only to unleash his wit, but to tell some very down to earth tales and give some depth to typically one note villains or supporting characters in the life of the Wallcrawler. Overall, he just had him a hell of a year, and I hope his roll continues and he gets more opportunities to further bring out the best in the established characters we all know and love, but he continues to bring more of his own creations to life (more BAD DOG please!!)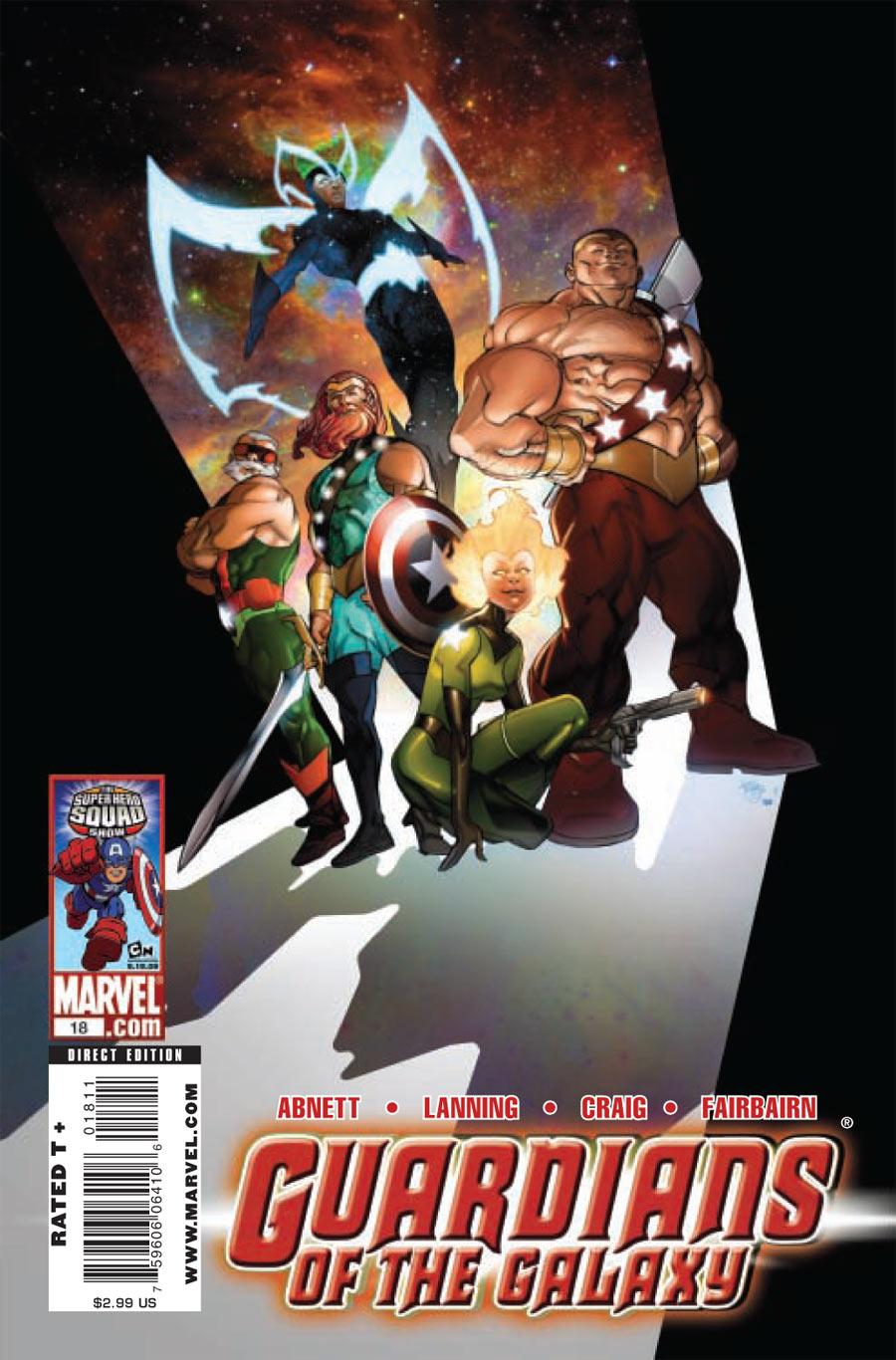 Ambush Bug - Dan Abnett & Andy Lanning (Marvel Comics)
My pick for bet writers of the year was easy: Abnett & Lanning continue to adopt old school comic book writing techniques and adapt them to modern day standards. This writing team has taken the Marvel Cosmic line to levels of cool never before achieved by such second tier characters such as Starlord, Nova, Rocket Raccoon, Darkhawk, The Inhumans, Imperial Guard, Quasar, Gladiator…the list goes on. These may not be the superstar names in the Marvel U, but Lanning and Abnett treat them as such in their interstellar opera "Reign of Kings." Here's hoping Lanning and Abnett stick to the stars of the Marvel U forever!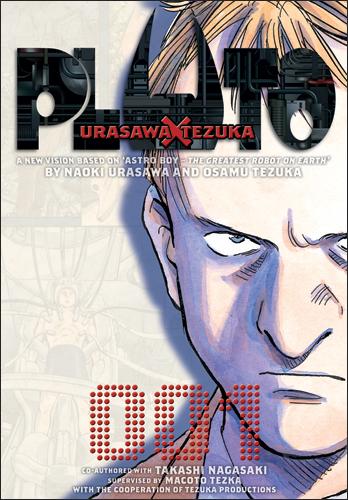 superhero - Naoki Urasawa (PLUTO and 20TH CENTURY BOYS, Viz Media)
At this point, do I really have to explain why? Screw it, I will anyway. With PLUTO and 20TH CENTURY BOYS Urasawa has created two comics that I will probably never forget. While neither of these two have approached the greatness of MONSTER they have provided me with more pure excitement and anticipation than any other title I've read this year. Every time one of these books comes out I'm either pre-ordering it on Amazon or making sure I stop at the local bookstore on the way home from work so I can get it as soon as possible. I love Urasawa's work and by releasing two fantastic series in the U. S. this year he pretty much stacked the deck against anyone else.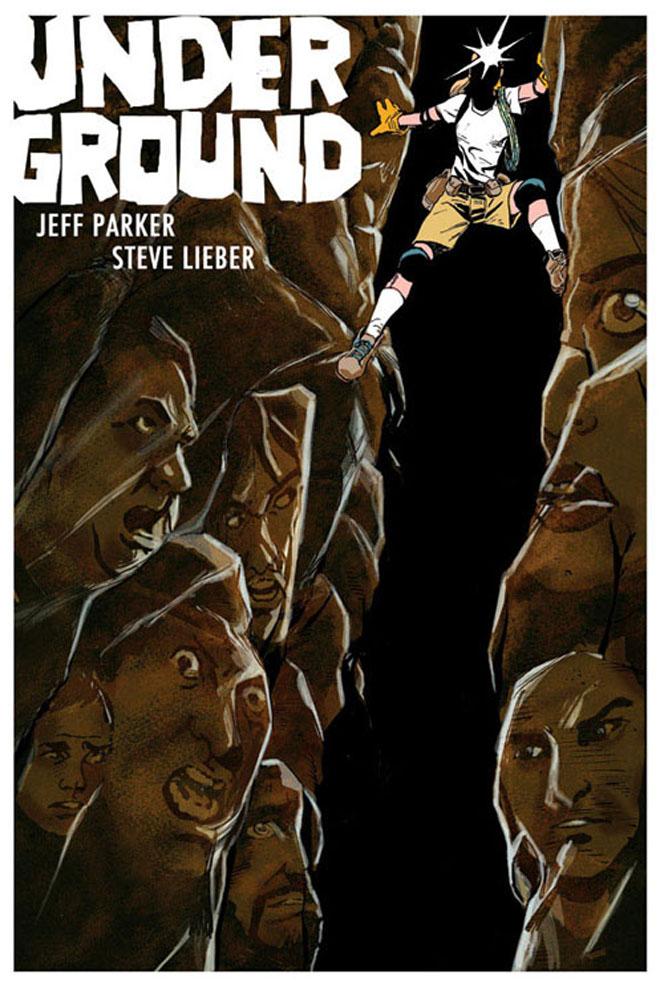 Mr. Pasty - Jeff Parker (UNDERGROUND, Image Comics)
Jeff Parker is the primary reason I named UNDERGROUND the year's best miniseries. In a book that I expected to be as shallow as the caves it's based on, Parker proved that good material is nothing without good writing. Do you care what happens to the natural resources a mile below the surface in a town you never heard of? You would if you surrendered to Parker's skill as a master storyteller, as he unflinchingly weaves in and out of the layers of human drama. No other book gripped me like this one did – and all without a single superhero. I didn't think that was possible in the world of comic books. Jeff Parker proved me wrong.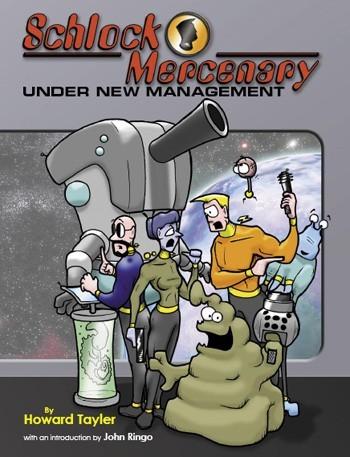 Vroom Socko -
Howard Tayler (Blank Label Comics)
The finale of the
Longshoreman of the Apocalypse
storyline would be enough to give consideration to the creator of
SCHLOCK MERCENARY
in this category, but when you add in the follow-up, as well as the circus story, you've got a year chock full of magnificent bastardry. Tayler is a writer who excels at creating incredibly smart characters, then placing them in opposition of characters who are even smarter. All the while his stories are chock full of both action and humor, and also manage to make the reader think every once in a while. This makes Tayler a writer who is very, very dangerous. (i.e. the best sort of writer.)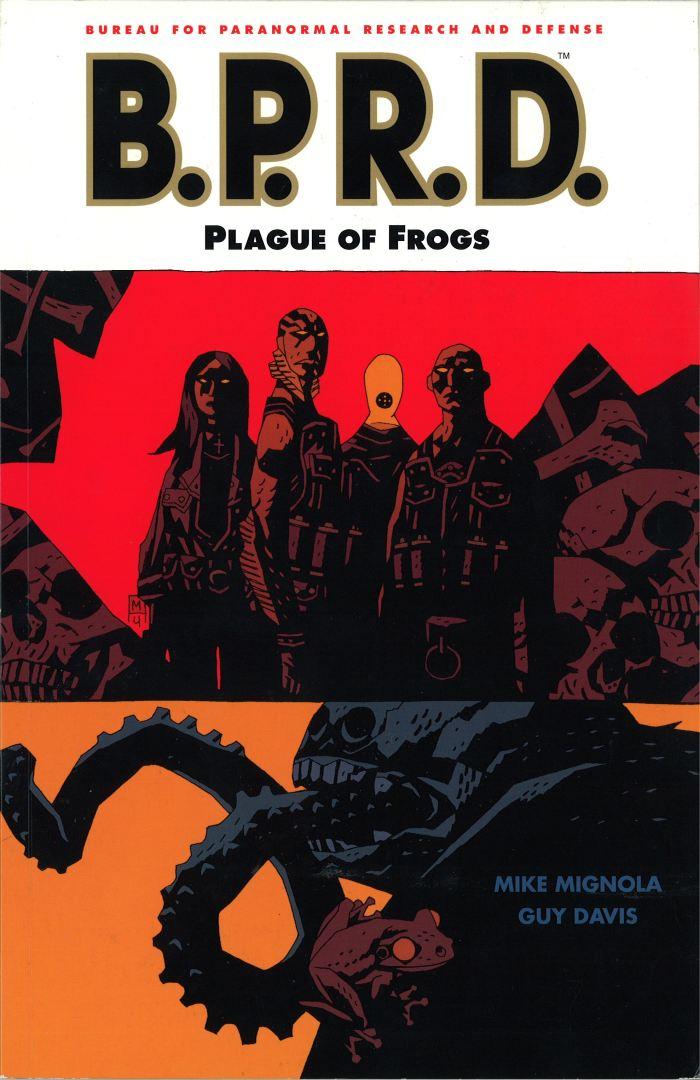 Stones Throw -
This category is always a difficult one for me because the idea of who a comic book writer is and what he does is so fluid (I don't count David Mazzucchelli because his involvement in ASTERIOS POLYP's story is so much more than just writing.) They can be the guy who scribbles down a plotline on half a cigarette packet or, increasingly, be like a playwright, writing scenes and dialogue that must be followed to the letter. Comic books are a natural medium for action, humor and larger than life happenings, but it takes a writer as good as Alan Moore to achieve the kind of pacing, character study and introspection that you'd expect in a novel or play, which is perhaps a charitable reason why many comics today are so dull and slow. All of which is a longwinded way of saying that my pick is
Mike Mignola (Dark Horse)
, a writer who has the sympathetic eye of an artist for situation, action and interesting stuff for his artists to draw.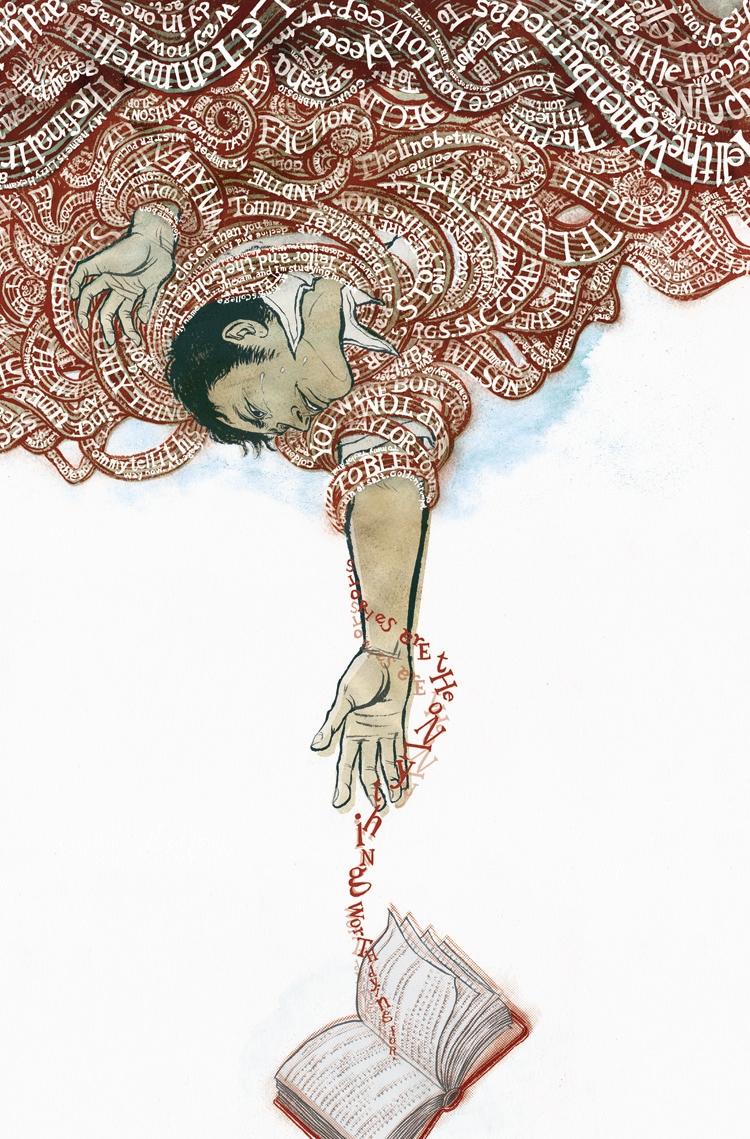 Matt Adler -
Mike Carey
is this year's renaissance man, seemingly able to write anything, from continuity-drenched superhero stories in X-MEN: LEGACY, to Golden Age reinventions in THE HUMAN TORCH, to offbeat metaphysical thrillers with THE UNWRITTEN. And wonder of wonders, it's all good. This is one writer you really can't go wrong with, and this past year particularly has seen him turn out a passel of really solid and engaging books. I look forward to more to come.
---
Best Unfinished Series That We Know Will Never Finish
THE TWELVE (Marvel Comics)

Best DC Back-Up Feature
Giffen, DeMatteis, Maguire's reunion on the METAL MEN back up in DOOM PATROL (DC Comics).

Best Buddy Comic
Amodeus Cho and Hercules in THE INCREDIBLE HERCULES (Marvel Comics): not since POWER MAN & IRON FIST has an offbeat pairing been so much fun.

Best Children's Comic
TINY TITANS! Awwwwww yeah!!!! (DC Comics)

Best Western Comic
OUTLAW TERRITORY (Image Comics)

Best Zombie Comic
Max Brooks and artist Ibraim Roberson's fantastic THE ZOMBIE SURVIVAL GUIDE: RECORDED ATTACKS (Three Rivers Press)

---
---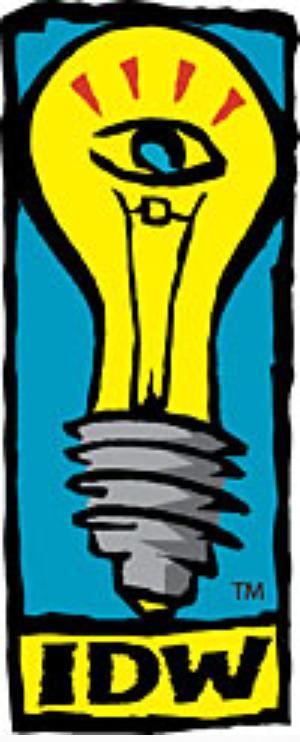 Matt Adler -
IDW Publishing
From Peter David's FALLEN ANGEL, to J.M. DeMatteis' SAVIOR 28, to Joe Hill's LOCKE & KEY, to their numerous well-handled licensed properties, IDW has been the publisher to beat this year. So many independent publishers come and go, it's significant to note that IDW is now in its 10th year of publishing, and still going strong. Add to that their collections of classic comics from creators as diverse as John Ostrander, Eric Shanower, and Berkeley Breathed, and it's a safe bet IDW will in contention for this honor next year as well.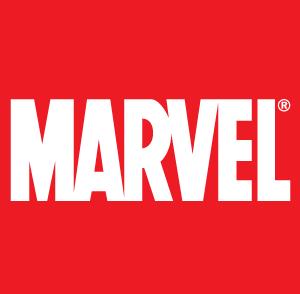 BottleImp - Marvel Comics
There are three people that Marvel can thank for my vote: Dan Abnett, Andy Lanning and Peter David. Marvel's cosmic titles and X-FACTOR are the comics I look forward to the most each month, where I know I'll be treated to good old-fashioned storytelling rather than overly-hyped event crossovers (I'm looking at you, BLACKEST NIGHT!). DC comics have tended toward the turgid over the last year, and I think they're putting too many of their eggs in the three baskets of Johns, Robinson and Morrison. Image has INVINCIBLE, but not much else, to my mind. And while BOOM! and IDW both have some great comics, none of these other companies has provided as much sheer enjoyment as those Marvel titles.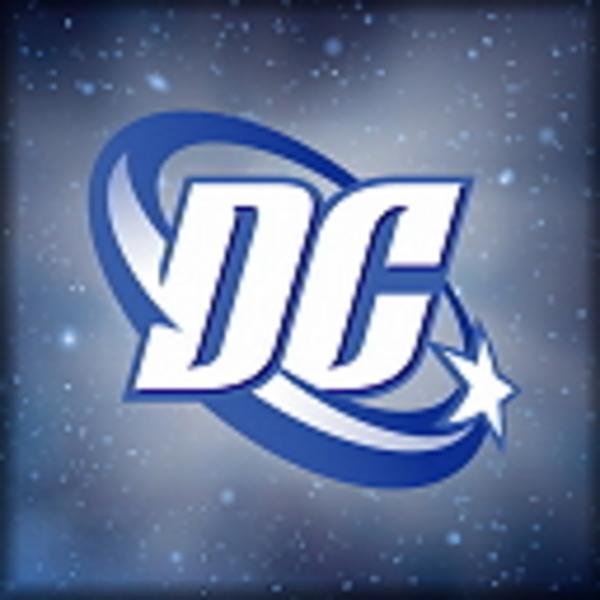 Professor Challenger - DC Comics
It's funny. I am primarily a DC Comics reader but they don't always get this award from me. However, this year I cannot even think of another publisher who has captured the market like DC has with the BLACKEST NIGHT event. Even in the face of crossover malaise, the brilliant marketing tool of tying in the ring giveaways and Free Comic Book Day and well-done tie-in series has resulted in DC capturing not only the comic book fans but the cultural zeitgeist as well. When BLACKEST NIGHT comments are now appearing on primetime network television then you know that DC deserves this accolade for 2009.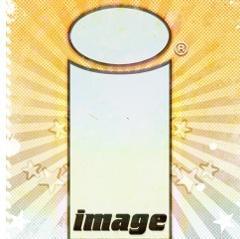 Optimous Douche - Image Comics
And no I'm not basing this solely on Robert Kirkman, although that's 90% of the reason why Image is here. No, in the absence of a best new comic category, I had to find some way to slip CHEW into these awards, and it just so happens I'm also damn impressed with the way Image has persevered over the years and is now once again thriving. While WALKING DEAD and INVINCIBLE are simply some of my favorite reads right now, CHEW has me salivating for more issues each month. I was intrigued with the word play between the title and the protagonist's name, Tony Chu (get it). I was amused when I found out that Chu was a Cibopathic, meaning he could see the complete history of anything he ate. I was enamored with the eschewed version of our world where the Avian flu got out of control and it made the FDA the top law enforcement agency on the food chain. I am in love with the plot twists, surprises and sharp dialogue that Layman keeps delivering each month. Image, if you could finally wrest free from some of the dead weight of yore, your transformation as a creative powerhouse will be fully complete.

Humphrey Lee - DC Vertigo
I don't know why I doubt the editorial staff that runs this imprint. Every couple of years it's the same story. "This, this, and this is ending are all ending. Vertigo won't have shit worth reading soon enough." And every time an excellent title has fallen, another creative jaunt has risen in its stead. We lost THE SANDMAN and gained PREACHER. We lost THE INVISIBLES and gained a LUCIFER. We just recently saw 100 BULLETS and Y: THE LAST MAN exit the comic world, but y'know what, we still have here a line up of excellent books in their own right, new and old. Established books like SCALPED, DMZ, a stellar HELLBLAZER run from Pete Milligan, and FABLES with its ample amount of spin-offs are still going strong. And in the wake of 100B and Y reaching their finales we have seen some great series debut this year in the form of THE UNWRITTEN and SWEET TOOTH, as well as a slew of Original Graphic Novels that have all ranged from good to great – especially THE NOBODY – have been churned out at a solid rate. Vertigo books were long ago the reason why I got so hardcore back into comics, and they continue to put out fantastic products that stand as an example of what the medium is capable of.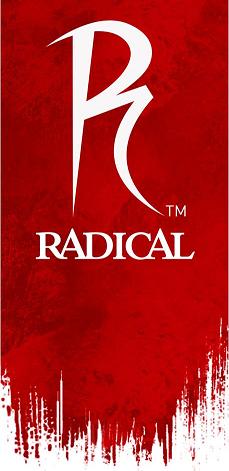 Ambush Bug - Radical Comics
OK, this was a hard category for me to choose a winner. Sorry to say it, but DC and Marvel cancel each other out and cancel themselves out. Both companies make fantastic books, but they are bloated beasts, diluting their product with spin offs and events and specials. Every time I like a book by one of the Big Two, I'm reminded about price hikes, delayed books, mismanaged projects…all of the things the @$$holes complain about each and every week. Radical Comics, on the other hand, may be a new kid to the block, but it's a company that I think will have legs. By far, Radical has the most consistently beautiful artwork on the stands today. Check out Steve Pugh's gorgeous HOTWIRE. Or Roy Allan Martinez's mesmerizing FVZA. Or the art on SHRAPNEL or HERCULES or THE LAST DAYS OF AMERICAN CRIME or just about anything else Radical has to offer. And I haven't even mentioned the utterly original stories from top writers like Rick Remender, Steve Niles, David Hine, Steve Pugh, and so on and so on. Plus they are allowed to go full-sack ballz out with the swears, the action, the themes, and the tone, something the Big Two aren't allowed to do. While other comics companies are cancelling each other out telling the same capes and tights stories over and over, Radical brings something original and different to the table. For that reason, the bold stories, the vibrant artwork, and the sheer enthusiasm they have for every one of their products, Radical is the company that deserves best publisher this year.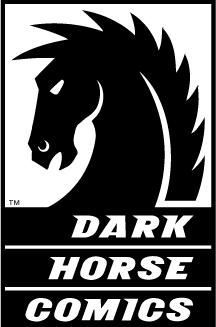 Mr. Pasty - Dark Horse
What is the criteria I used to determine the best publisher? I went to the Pasty long box and counted up the titles I purchased this year. Dark Horse by a landslide. Some of their titles failed to live up to expectations, but the fact that I had enough of a commitment to Dark Horse to try them in the first place I think says a lot about their reputation. ALIENS, B.P.R.D., CONAN, GROO, STAR WARS -- heck even EMILY THE STRANGE. They make books I want to read. It's that simple.

Vroom Socko - DC Vertigo
I could give an impassioned speech about the quality and variety of the Vertigo line, but all anyone really needs to say is this: FABLES, MADAME XANADU, HOUSE OF MYSTERY, AIR, UNKNOWN SOLDIER, and SWEET TOOTH.
Stones Throw -
Well, it's not Marvel or DC. I like most
Dark Horse
books I read, but I can't say I read enough this year to justify giving them the prize.
Image Comics
had THE WALKING DEAD and IMAGE UNITED and, uh, we'll stop there. What do the most interesting books of the past year all have in common: ASTERIOS POLYP (
Pantheon
), Crumb's BOOK OF GENESIS (
W.W. Norton
), Darwyn Cooke's THE HUNTER (
IDW Publishing
), SCOTT PILGRIM (
Oni Press
), THE PHOTOGRAPHER (
First Second Books
), the newest LEAGUE OF EXTRAORDINARY GENTLEMEN (
Top Shelf Productions
)? That's right, none of them were published by any of the big four nor in pamphlets. So I'm giving this award to all the publishers who take a chance by publishing quality, long form graphic novels. Controversial, huh?
---
Best New Series You Aren't Reading But Should Be
THE UNWRITTEN (DC Vertigo)

Best Horror Comic
CREEPY (Dark Horse)

Comic on the Verge of Greatness
Jonathan Hickman & Dale Eaglesham's FANTASTIC FOUR (Marvel Comics)

Indie Jones Independent Comic of the Year
WHY I KILLED PETER Ogn (NBM Comics Lit) A devastatingly powerful read that proves that comics can tell stories that matter and resonate.

Best Villain of the Year
Pyg (BATMAN & ROBIN, DC Comics); hopefully we'll see more of this freaky-deek real soon.

Funniest Comic of the Year
Michael Kupperman's TALES DESIGNED TO THRIZZLE Vol 1. (Fantagraphics Books)

---
---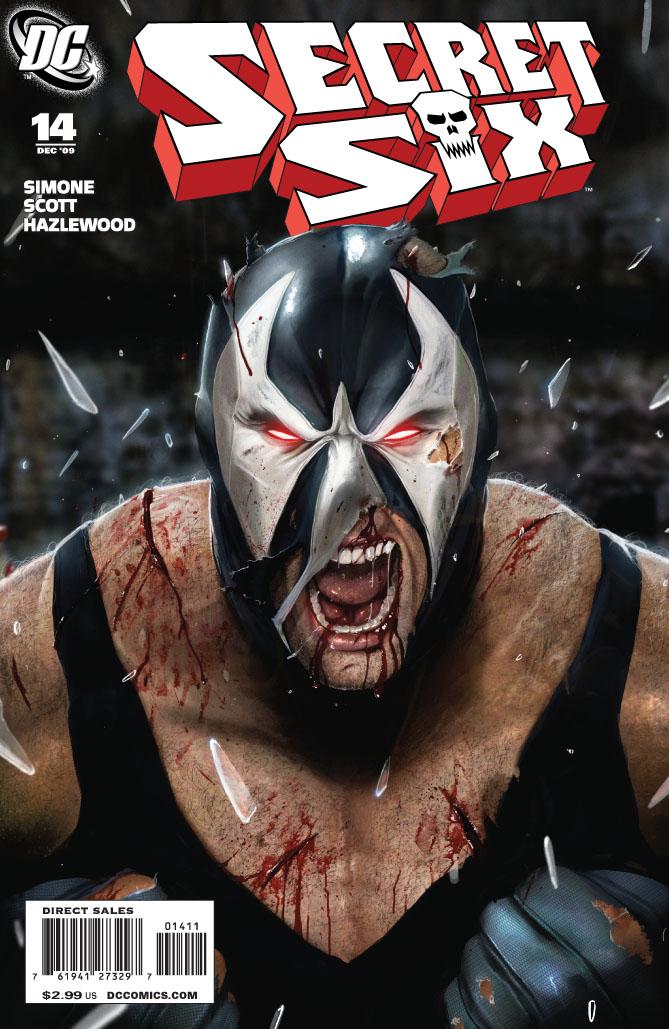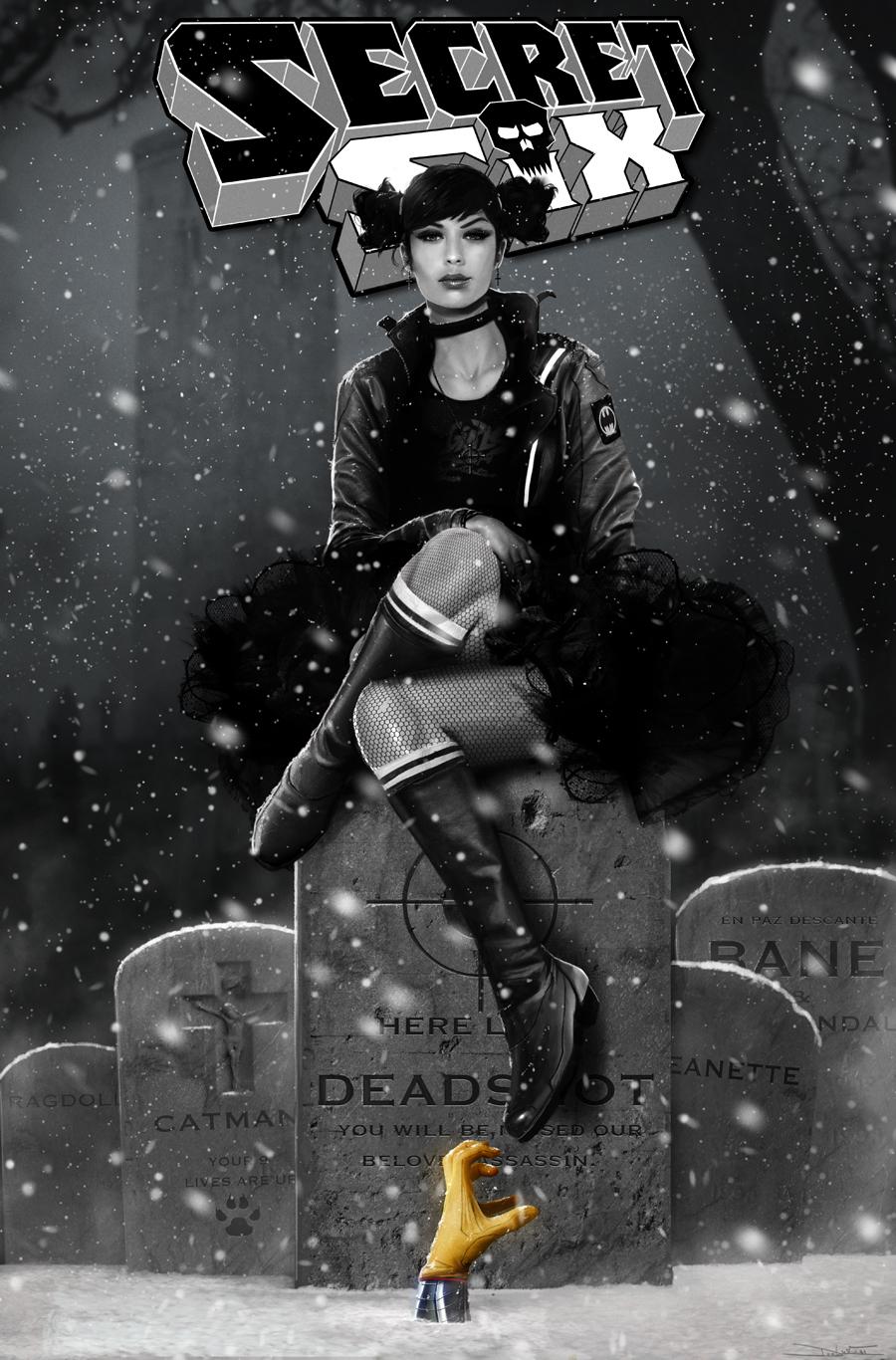 Stones Throw -
SECRET SIX by Gail Simone and Nicola Scott (DC)
. Despite the braindead BLACKEST NIGHT tie-in currently running, for most of 2009 this was good writing with good characters, great art and no unnecessary gimmicks.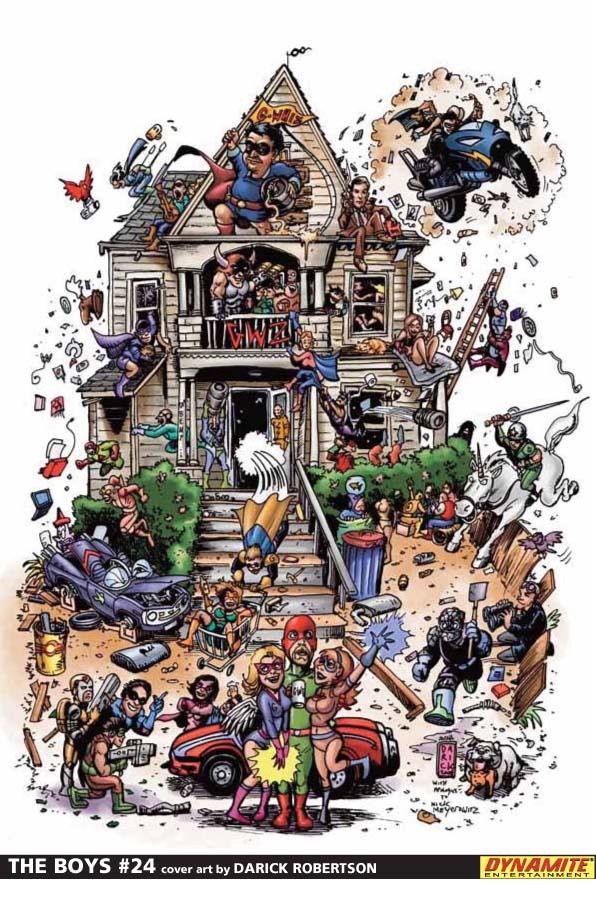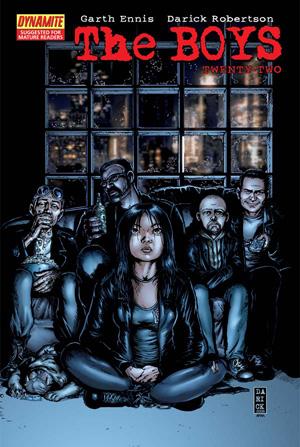 Matt Adler -
THE BOYS (Dynamite Entertainment)
In 2009, The Boys continued to prove itself to be far more than a one-note joke about regular guys beating up superheroes. In addition to the ongoing storyline, we got HEROGASM, which while broadly farcical also made some important points about our own real life political system, and set up some key developments for the main series. The team of Garth Ennis and Darick Robertson has made us care more and more about the main characters despite the at-times absurdist tone of the series, so much so that we dread what may be coming for them down the line. And I have a feeling 2010 may well top this.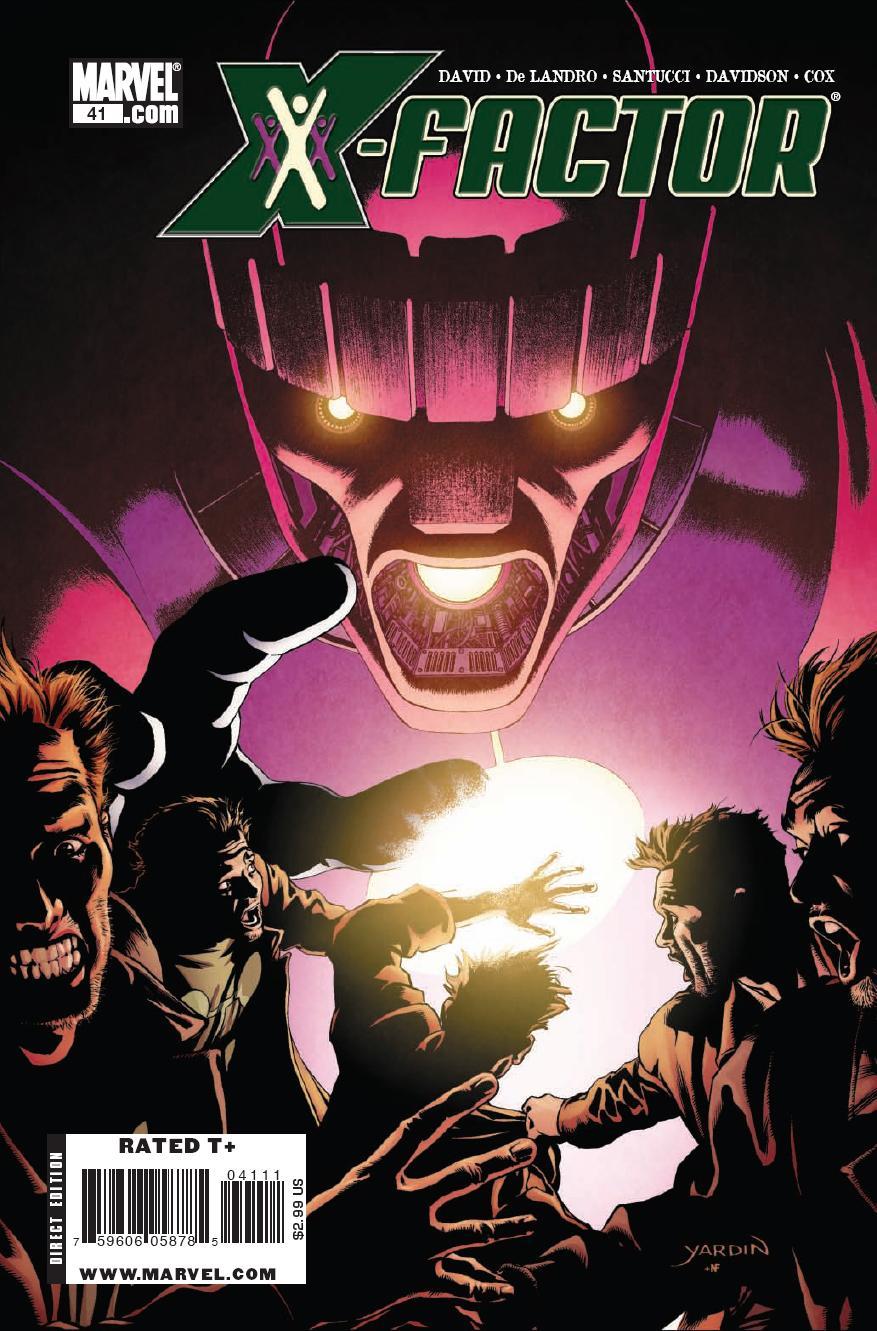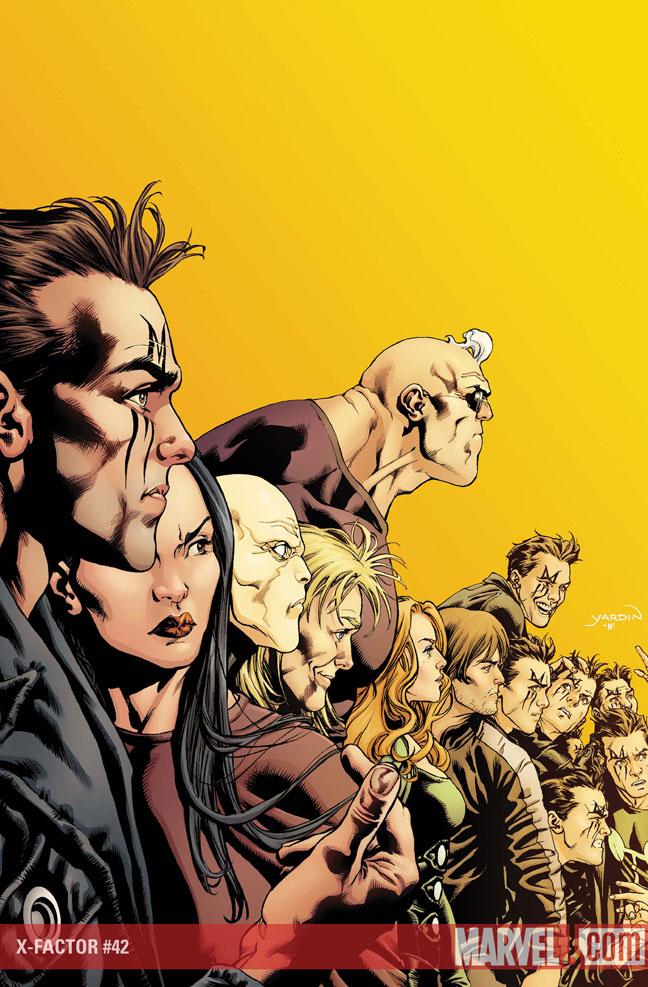 BottleImp - X-FACTOR (Marvel Comics)
A fantastic, eclectic cast of characters, a wonderful mix of action, drama and humor, and the best revitalization of a crappy 1990s character since…well, ever. Peter David's group of those very human mutants remains at the top of my list for those reasons, and combined with the remarkable, elegantly understated artwork of Valentine DeLandro and others, this series is the high mark of excellence that every other superhero comic measures up against. You can keep your Wolverines and Batmen—I'll take X-FACTOR over those superstars any day of the week.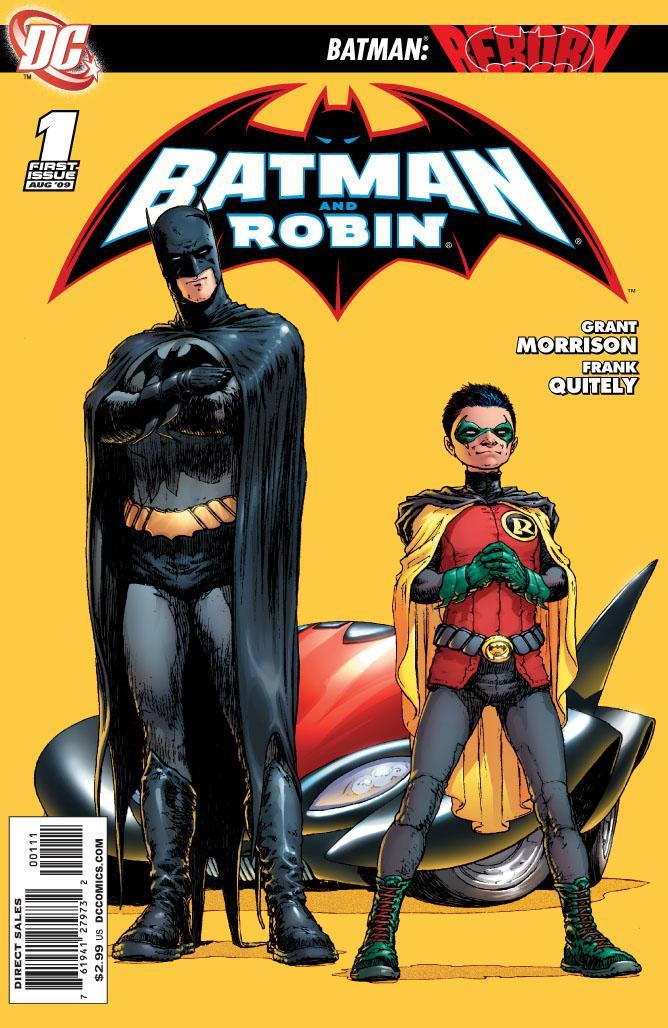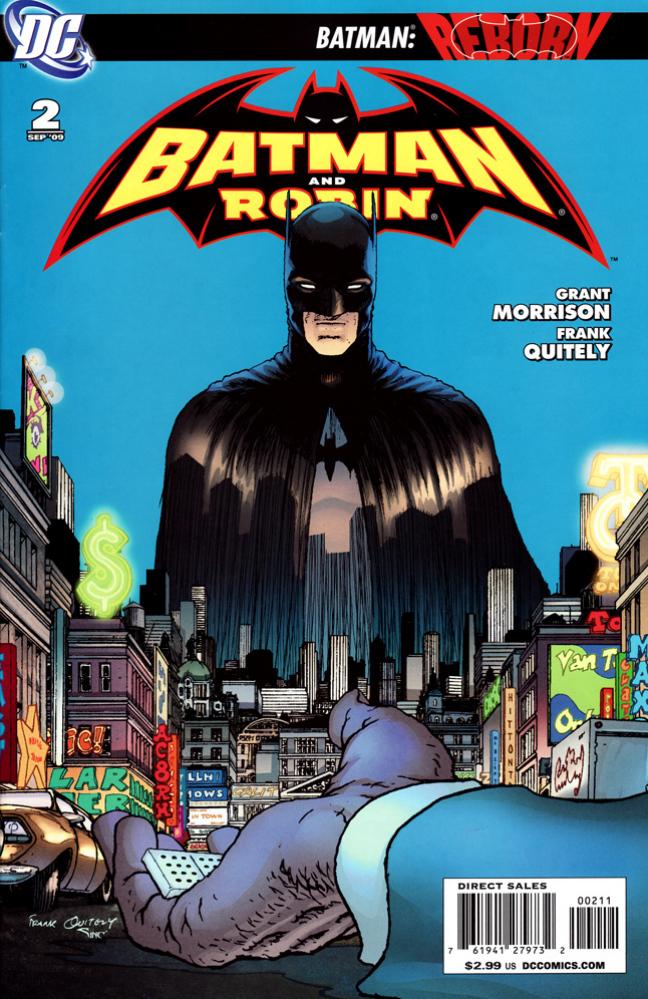 Professor Challenger - BATMAN & ROBIN (DC Comics)
Grant Morrison, Frank Quitely, and Philip Tan created the biggest surprise for me in 2009. I have not read a Batman series on a regular basis since the days of Doug Moench and Kelley Jones and yet here I am again. In my opinion, Morrison's BATMAN & ROBIN is the single best ongoing Batman series I've ever read and I dread the moment with Bruce Wayne comes back because it will uproot the new status quo when I want to enjoy this for a few more years.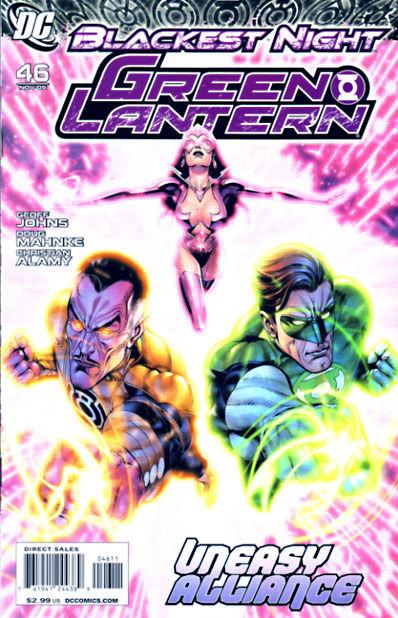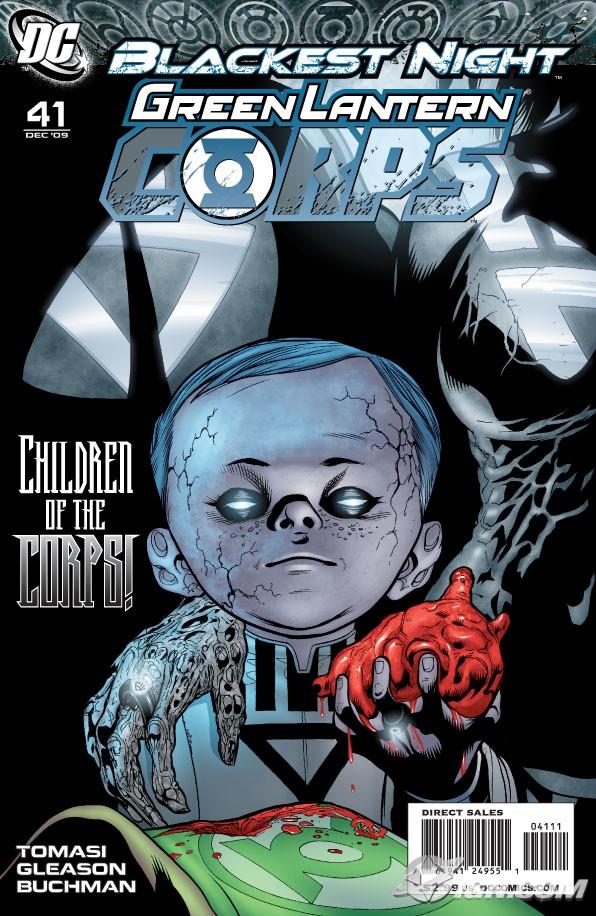 Optimous Douche - GREEN LANTERN & GREEN LANTERN CORPS (DC Comics)
I'm going to be a scamp. Bug said we couldn't pick two books in a category, but mentioning one of these titles without mentioning the other would be a sacrilege on par with say…witch hunting Tiger Woods out of golf because the guy likes pussy (every award ceremony needs a political statement – Free Tiger). Where was I? GREEN LANTERN & GREEN LANTERN CORPS have always historically gelled, but the sheer fluidity of the story between these titles over the past year was impressive before Blackest Night, now it's the sturdy backbone supporting the whole event. The beautiful chapter-by-chapter handoff of the storylines really could make one believe that Johns and Tomasi are writing this series sitting on each other's laps. There are some nights I dream that one day an Omnibus will be released chronicling The Sinestro War through the end of Blackest Night. Tight continuity, nostalgic reinvention, emerald ass kickery! Thanks guys.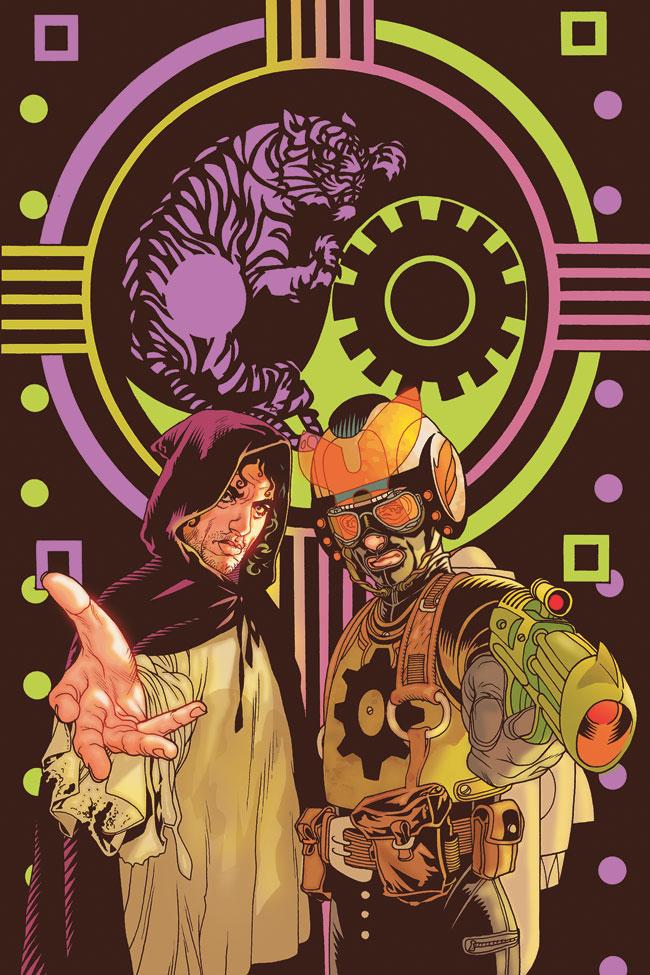 Humphrey Lee - EX MACHINA (DC Wildstorm)
Like I mentioned up in my "Best Artist" write up, I typically try and spread my @$$ie love (eh, yeah, I said it) to works that are not only exemplary, but that, y'know, show up pretty regularly. EX MACHINA is a fucking brilliant book, but sometimes has barely shown up on a bi-monthly basis. Thankfully though, this past year not only did we see a significant quantity of this marvelous title by comic masters Brian K. Vaughan and Tony Harris show up, but they were probably of the best quality this book has seen since it debuted more than half a decade ago. As the title and Mayor Mitchell Hundred's term wind down, this book has been one shit-hitting-fan moment after the other, especially since we are now seeing huge revelations towards the origin and nature of his powers. This book has always been top notch in all aspects; writing, penciling, coloring, etc. Now that it is playing for keeps and we got a great, Great Machine fix in this year, this was a pretty easy call to make for Best Ongoing. It's a shame it's finally barreling towards its end.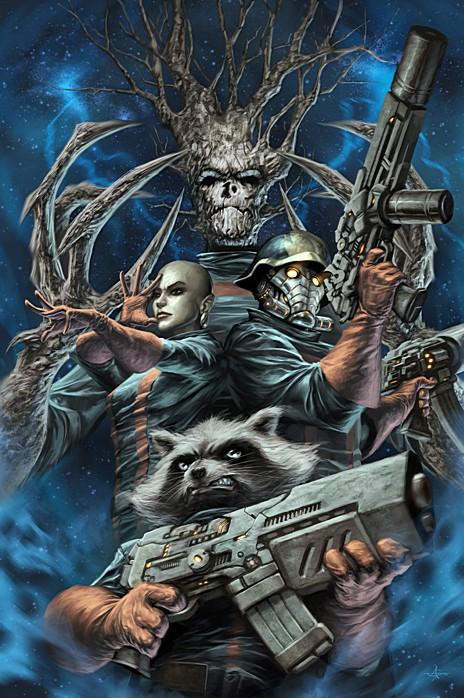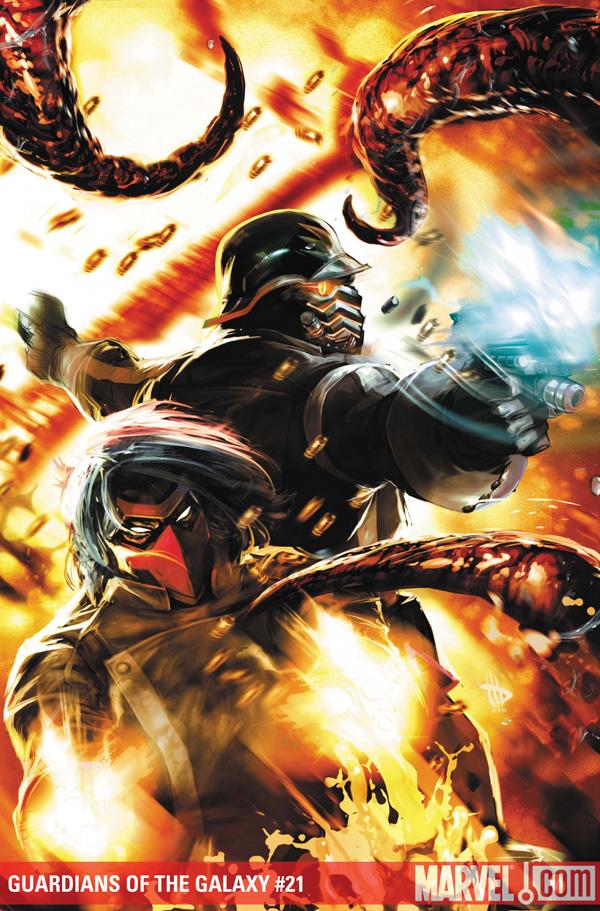 Irish Rican - GUARDIANS OF THE GALAXY (Marvel Comics)
Dan Abnett and Andy Lanning continue to put out stories full of amazing characters (Micronauts' Bug! Rocket Racoon!) and exquisite scenery in Guardians of the Galaxy. Each issue is jam packed with the best Marvel space characters that put most of the stories on Earth to shame. If you aren't reading Guardians then you are missing out on truly the best ongoing series any publisher has to offer. Did I mention Bug is in the comic? *TIK!*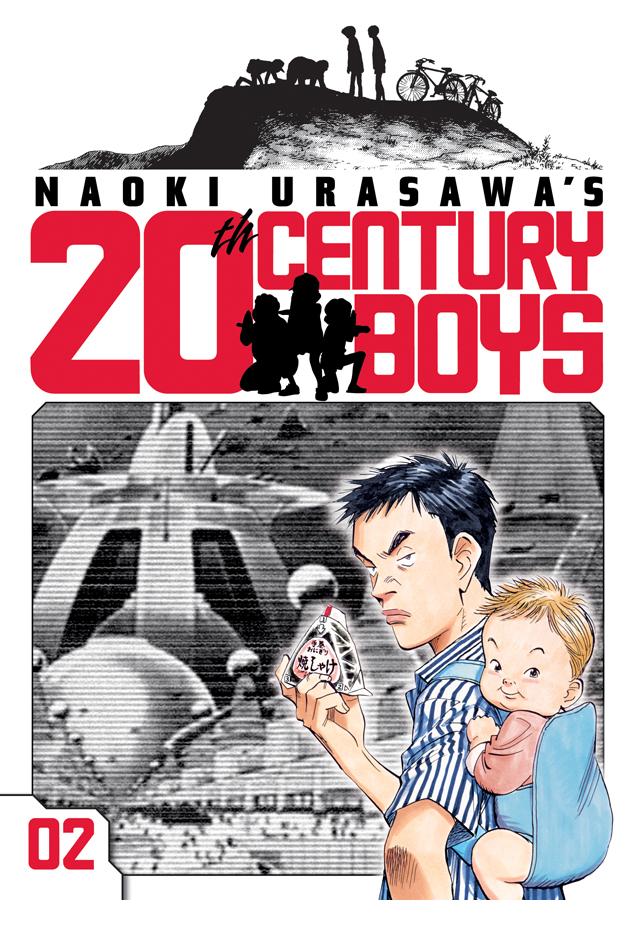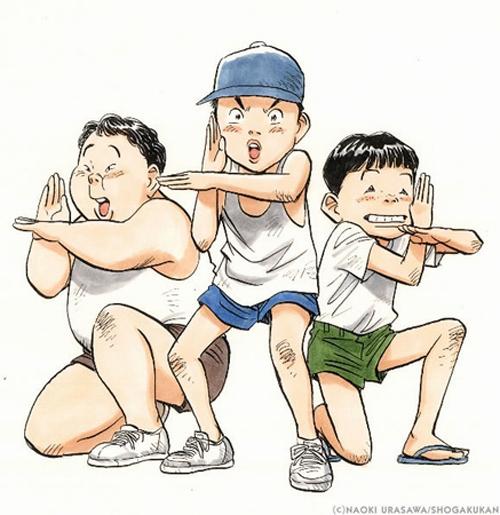 superhero - 20TH CENTURY BOYS, Naoki Urasawa (Viz Media)
From what I've read this manga will be going for 22 volumes and with a page count of almost 200 pages per volume I think this qualifies it as an ongoing series. Urasawa weaves his magic yet again in a fantastic STAND BY ME sort of tale that jumps back and forth though more than one group of characters' lifetimes. The first volume had me a bit worried that his first American release, MONSTER, might have been a fluke. By volume two all of my anxieties were quelled and 20TH CENTURY BOYS became one of my must read books. What's it about? Imagine if an idea you came up with as a lark as a child actually developed into reality as an adult and ended up changing the world forever.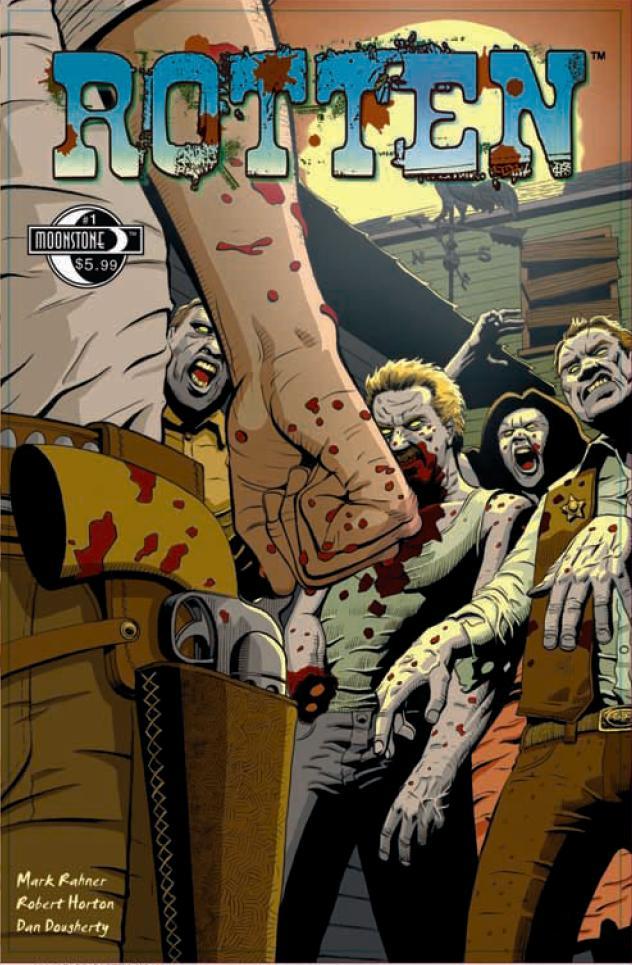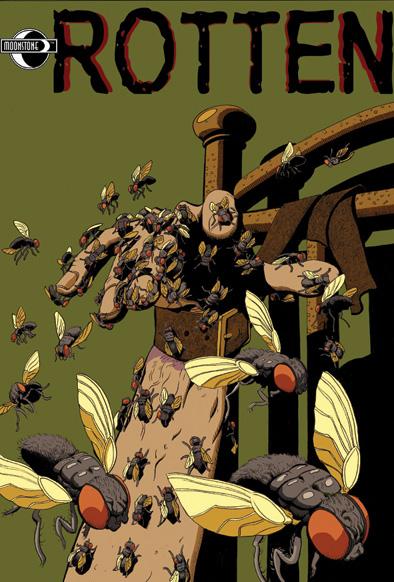 Mr. Pasty - ROTTEN (Moonstone Books)
When I heard there was yet another comic book coming out about a town infested with flesh-eating zombies, I was about ready to give it a clean shot between the eyes and send it back to the animated Hellmouth from which it came. Fortunately I pulled a Costanza and decided to do the opposite of what I normally would do. The result was a book that not only brought excitement back to the zombie genre, but one that elevated itself above the rest with its consistently brisk pacing and anxious undertones. I don't marvel at the efforts from the creative team behind ROTTEN – I marvel at their ability to sustain them month after month. In an industry that often seems as lifeless as the antagonists of ROTTEN, this series can do no wrong.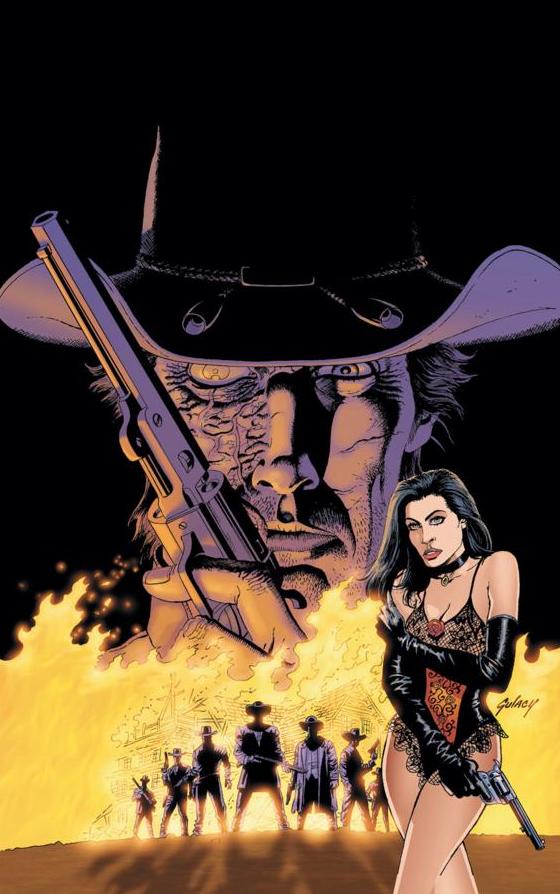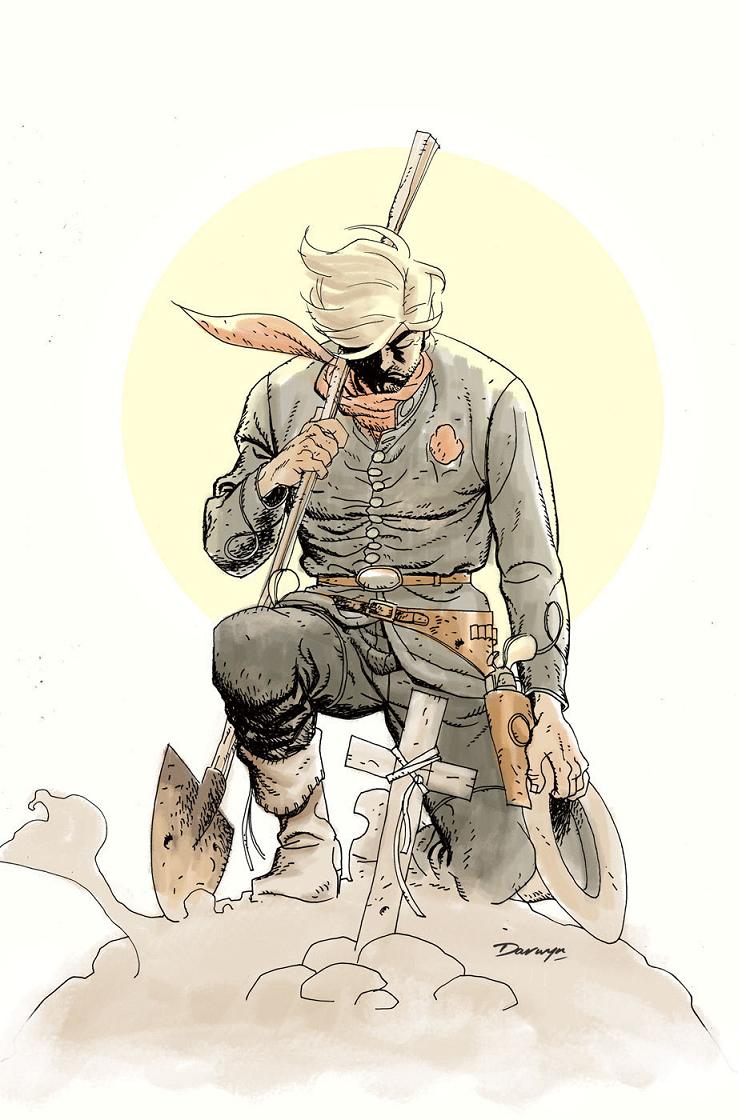 Ambush Bug - JONAH HEX (DC Comics)
I don't think there's another book out there that is as consistently good as this comic has been from the very start. Jimmy Palmiotti and Justin Gray can do no wrong with this crusty cowboy. They can wow us with a multi-part epic involving all of those who were lucky enough to cross Hex and survive, then turn around and blow our collective socks skyward with an anniversary issue like issue #50 and fill it with equal parts heart and bad@$$-itude. On top of P&G's amazing stories, the book has a handful of artists that seem to be working their fingers to nubs to out-cool one another. Darwyn Cooke. Russ Heath. Jordie Bernet. Cristiano Cucina. Paul Gulacy. David Michael Beck. Rafa Garres. Every artist on this book is amazing. Top notch art. Fantastic stories that ooze grit and channel all of the best of the old Western movies. An anti-hero that is completely awesome and dynamic. This has been one of the best of the year every year since issue #1, but this year with the "Six-Gun War" multi-parter, a great string of artists, and that amazing 50th issue, this year JONAH HEX was tops.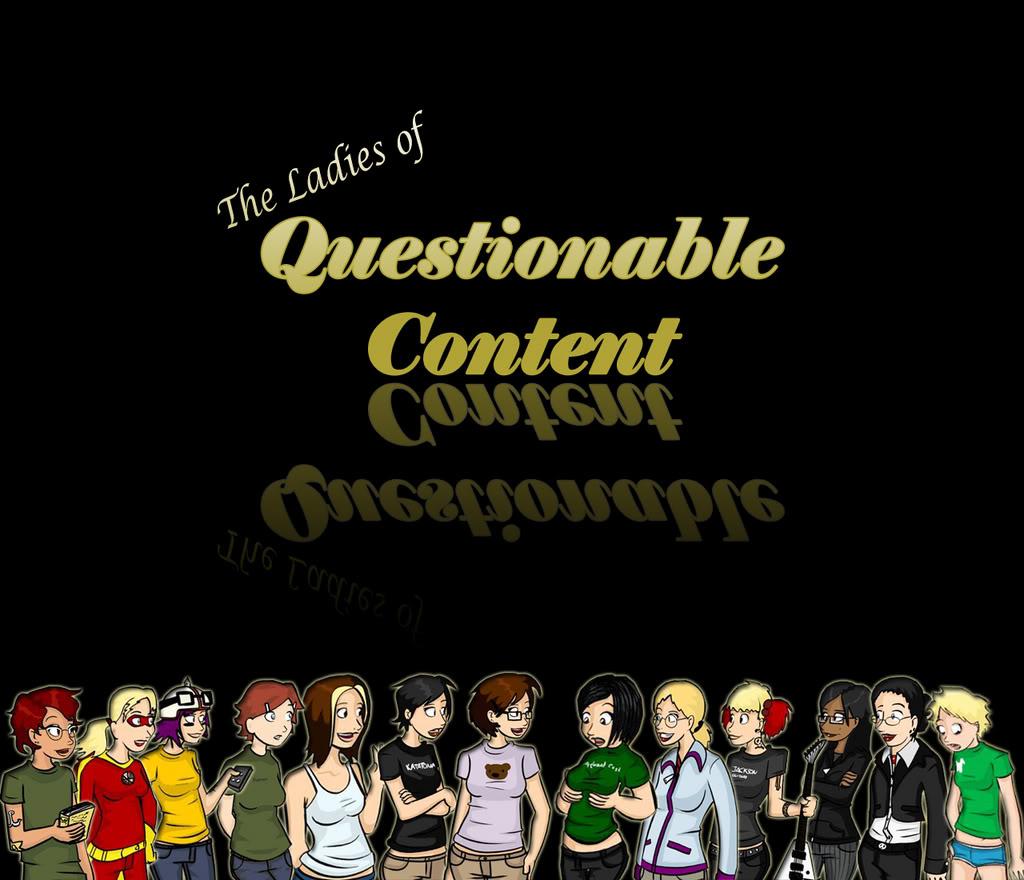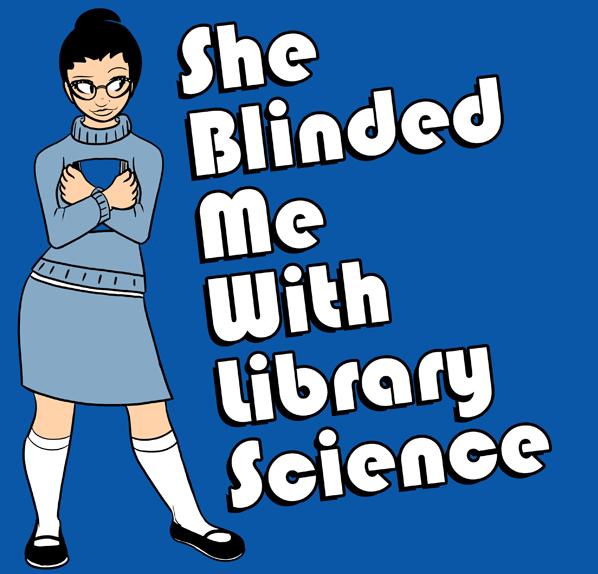 Vroom Socko -
QUESTIONABLE CONTENT
The introduction of Marigold, coupled with a noticeable yet somehow unquantifiable growth in Jeph Jacques' artwork, made this my "must read" comic series of the year. I consider any day that I'm not reading a fresh strip about Marten, Faye, Dora, Hanners and Pintsize to be a day wasted.
---
---
Editing, compiling, imaging, coding, logos & cat-wrangling by Ambush Bug Proofs, co-edits & common sense provided by Sleazy G @$$ie Award Image by superhero
---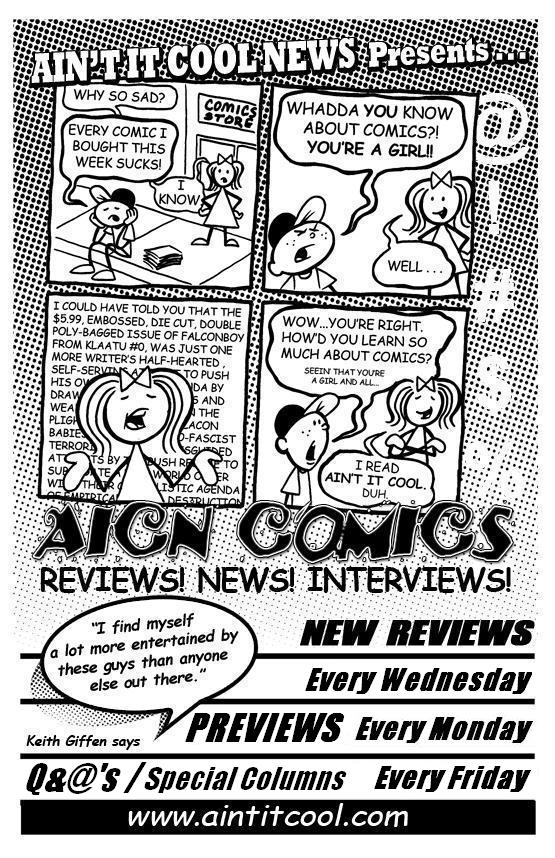 Ad by Prof. Challenger