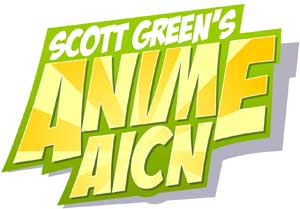 Logo handmade by
Bannister
Column by
Scott Green
Hughes Brothers on Live Action Akira
New York's Vulture blog has learned that Warner Bros. to sign the Hughes brothers (From Hell, Dead Presidents, Menace II Society) to direct a live-action remake of the cult favorite Akira, from a script by Iron Man scribes Mark Fergus and Hawk Ostby. Akira is being produced by Leonardo DiCaprio's company, Appian Way, along with Andrew Lazar, who's also currently producing an adaptation of DC Comics' Jonah Hex for Warners.

In Akira, Katsuhiro Otomo presented a vision of Tokyo destroyed by war, rebuilt, and now ready to explode under the pressure of its internal strife. The movie's clashing biker gangs and heady psychic visions became an early testament to the violent, mature side of anime when the film was brought to North America in 1989. The anime movie is currently available in North America on Blu-ray via Bandai. The manga, which was started before and finished after the anime, is available through Kodansha. The first volume of that new Kodansha release of the manga is reviewed here.
Live Action Yamato Poster
Via Psychommu Gaijin... Live action Battleship Yamato

Space Battleship Yamato, localized in North America as Star Blazers, is Leiji Matsumoto and Yoshinobu Nishizaki's space opera that followed a desperate crew who flew a resurrected World War II battleship into the stars to save humanity from existential threats. The Takashi Yamazaki directed live action movie is scheduled to be released in Japan in December 2010. And for more Yamato, the launch of the new pachinko game.
A Little On Ghibli's Borrowers
An image album is a soundtrack of music inspired by a movie, rather than from it. Nausicaa.net has a listing for the image album to Studio Ghibli's Karigurashi no Arrietty (The Borrower Arrietty), scheduled for Japanese release July 17, 2010. Key animator for Hayao Miyaki's Spirited Away, Howl's Moving Castle and Ponyo, Hiromasa Yonebayashi will direct the anime adaptation of Mary Norton's novel. "Kari-gurashi," scheduled for April 7, features 01 A Different World 02 Arrietty's Song (English version) 03 Sho's Song 04 Sho's Lament 05 The Neglected Garden 06 Forbidden Love 07 My First Borrowing 08 Our House Below 09 Haru's Chase 10 Rain 11 Spiller 12 The Doll House 13 Departure at Dawn 14 Arrietty's Song (Japanese version) The Sho character is a 12 year-old boy who is at the house for recuperation.