I am – Hercules!! You know Aziz Ansari as one of the three writer-performers on MTV's genius-y "Human Giant," and for his work with other people's material in grotesquely underrated projects like "Funny People" and "Parks and Recreation." It turns out Ansari also does stand-up, and dang funny stand-up at that. As Jack Bauer completes his Sunday-night torture missions at 10 p.m., all are encouraged to record "Intimate Moments For A Sensual Evening" on Comedy Central. His routine about sheet thread-counts is a riot. It arrives around the five-minute mark. Listen carefully. If you don't laugh, there may be no laughter in you. Thread-count-free clippage:
10 p.m. Sunday. Comedy Central.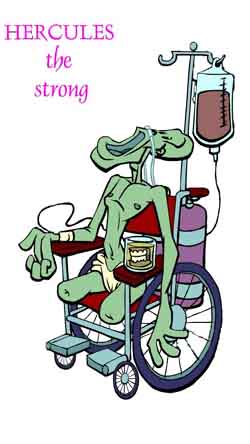 Follow Herc on Twitter!!
In Orbit Now!!