---
What's SHOOT THE MESSENGER?
Well, AICN COMICS: SHOOT THE MESSENGER is your weekly one stop shop for comic book -EWS. What's comic book –EWS? Well, it's our hodge podge of everything not reviews here at AICN Comics. Sure you can find out the @$$Holes' critical opinions of your favorite books every Wednesday at AICN Comics. But here, you'll find special reports such as previews, interviews, special features, and occasionally news gathered here from our online brethren at Newsarama, CBR, Wizard, etc. Sure those guys are the best at reporting news as it breaks. Click on the links for the original stories. This column cuts the crap to run down all the vital information for those of you who don't follow it as it comes in, and serves it all up with that special ingredient of @$$y goodness.
---
@@@@ Press Release @@@@ Bluewater Announces Ambush Bug's next comic & it sucks…blood!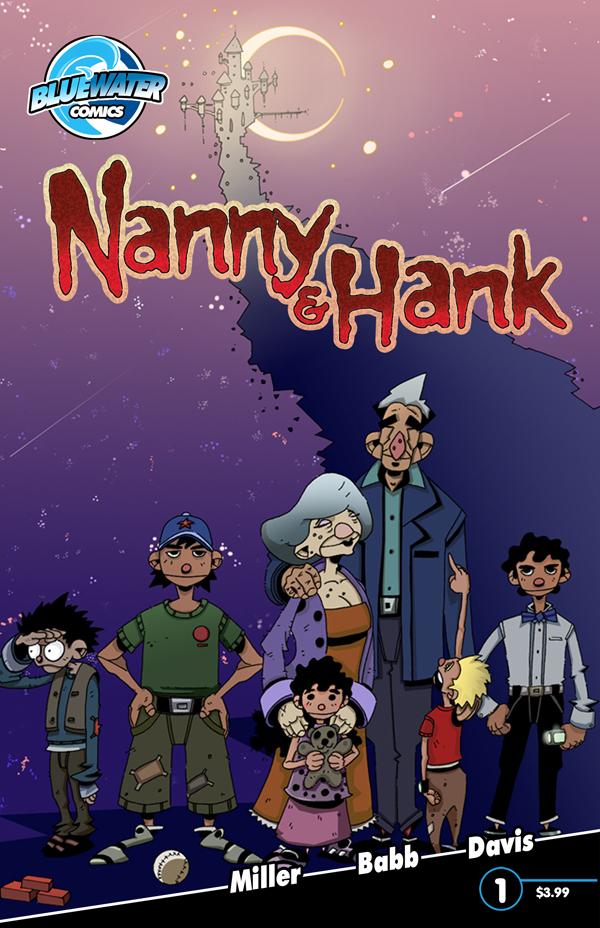 Hey folks, Ambush Bug here. We don't normally get in the habit of doing press releases. Our Monday/Wednesday schedule really doesn't let us drop breaking news like other sites. But since the cool chaps at Bluewater asked me if I wanted to announce my new miniseries first here on AICN, I said sure. So here's the press releasse. I'll pop in after to talk a bit about NANNY & HANK.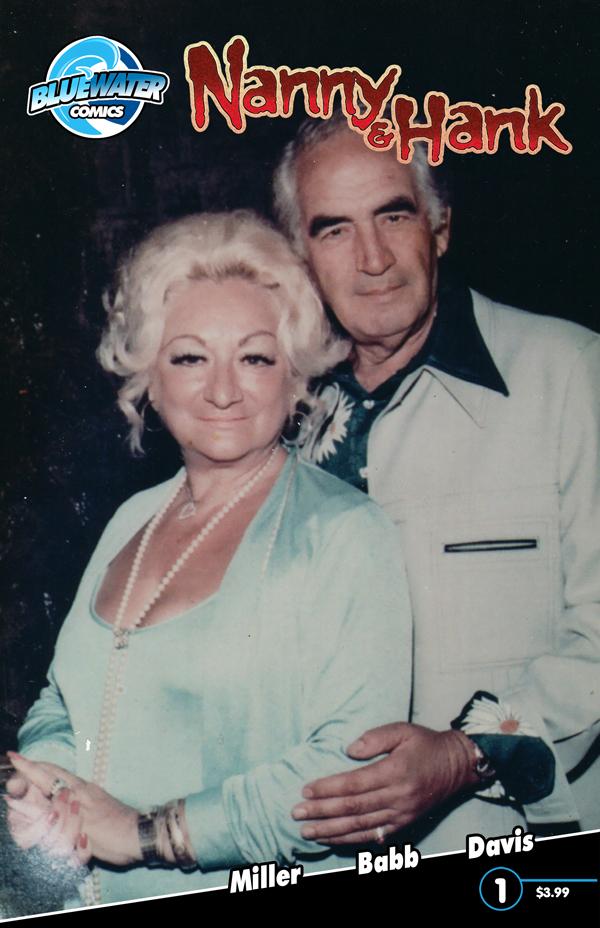 Bluewater Comics GETS A TASTE FOR BINGO AND BLOOD WITH "NANNY AND HANK" OY GEVALT!
Nanny and Hank believed they would be spending their golden years enjoying the grandkids and playing mahjong and canasta at their seniors-only condo complex in Ft. Lauderdale. The 70 year old couple never thought they would be spending eternity as vampires in Bluewater Productions upcoming original limited series comic. NANNY & HANK follows the misadventures of a pair of curmudgeonly septuagenarians as they deal with planning a family vacation while quenching their thirst for blood. "Call it a love letter to my grandparents. The main characters are based on my own grandparents, and it was a riot trying to insert some of the funny old family stories into a vampiric context," said Bluewater president and series creator Darren Davis. "And yes, there names really were Nanny and Hank!" Slated for a Spring 2010 release, this mini-series pairs writer Mark L. Miller (Ain't It Cool News and VINCENT PRICE PRESENTS writer) with artist Steve Babb.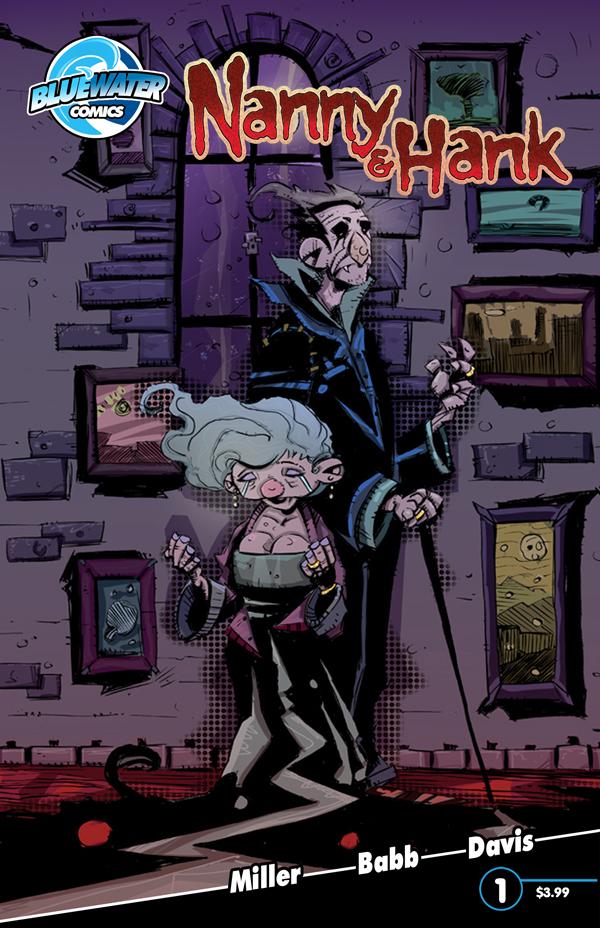 According to Miller, "NANNY & HANK is a vampire story unlike any vampire story you've read before. As a rabid fan of the genre, I went out of my way to break away from some of the overused aspects of this type of literature, giving the story not only copious amounts of blood and action, but a strong heart that makes you laugh with and care about these characters."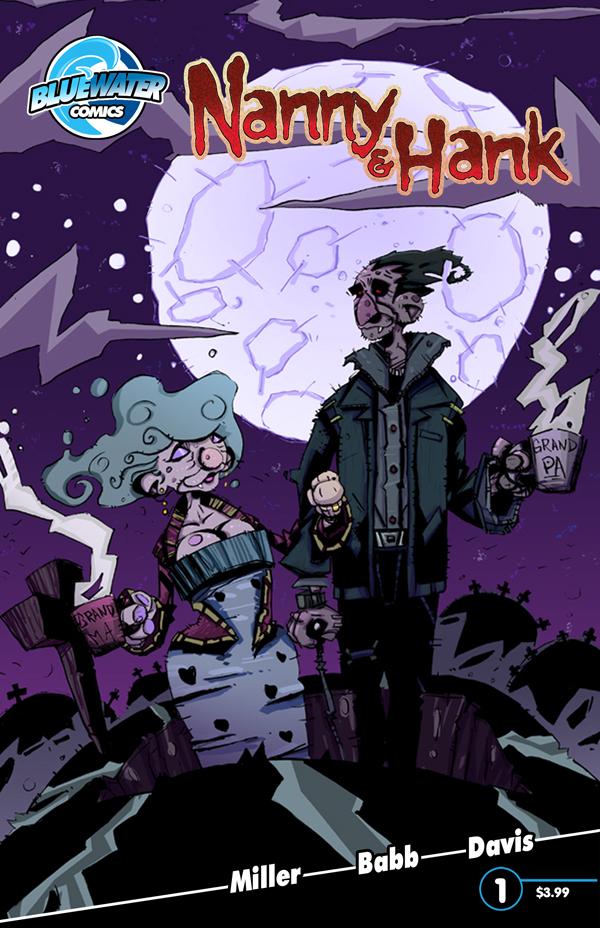 "As a kid I remember finding my grandmothers false teeth in a cup of water. It freaked me out then, so you can imagine the kind of fun we had adapting that into the story," Davis mused. "And don't get me started on their dog Buttons."
High-resolution images and interview opportunities are available upon request.
NANNY & HANK is a project Bluewater Publisher Darren G. Davis approached me with this summer. He had an idea for a miniseries about a pair of senior citizens bitten and turned into vampires, using his own grandparents as templates. After talking at length with him about the characters, Darren let me loose to come up with a story that blends horror, comedy, and heart. I'm having a blast writing this series and can't wait for folks to see it. I know there's an overabundance of vampire fiction out there these days. I know this because I've read and seen most of them. I really tried to come up with something different with NANNY & HANK and hope y'all give it a chance. The miniseries is in stores in 2010. I'm getting pages in every day and the artist Steve Babb is doing some fantastic work. As the weeks and months go on, I'd like to occasionally give our readers glimpses behind the scenes of this project. So keep an eye out for more NANNY & HANK news right here at AICN Comics.
Ambush Bug is Mark L. Miller, reviewer and co-editor of AICN Comics for over eight years. Check out his short comic book fiction from Cream City Comics' MUSCLES & FIGHTS VOL.3 and MUSCLES & FRIGHTS VOL.1 on his ComicSpace page. Bug was interviewed here and here at Cream City Comics and here and here about his latest comic from Bluewater Comics, VINCENT PRICE PRESENTS: THE TINGLER #1-2. Look for more comics from Bug in 2010 from Bluewater, including VINCENT PRICE PRESENTS WITCHFINDER GENERAL and ROGER CORMAN PRESENTS DEATHSPORT.
---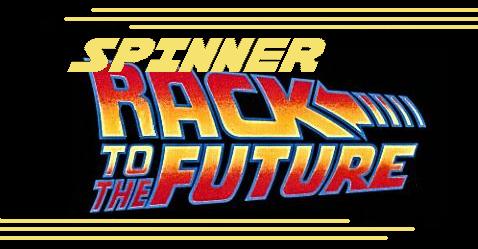 Bug again. Now that the shameless self-promotion is over, let's dive right into this week's set of previews.
---
LAST DAYS OF AMERICAN CRIME #1 Writer: Rick Remender Art: Greg Toccini Publisher: Radical Comics
---
HUNTER'S FORTUNE #1 Story: Andrew Cosby Script: Caleb Monroe Art: Matt Cossin Publisher: BOOM! Studios Release Date: This week!
---
ROBOTIKA: FOR A FEW RUBLES MORE DOUBLE-SIZED ISSUE #3-4 Writer/Artist: Alex Sheikman Publisher: Archaia Release Date: This week!
---
DIE HARD: YEAR ONE #2 Writer: Howard Chaykin Art: Stephen Thompson Publisher: BOOM! Studios Release Date: This week!
---
STARMAKER: LEVIATHAN #1 Writer: Adam Hamdy Art: David Golding Publisher: Dare Comics Release Date: Coming Soon!
---
VINCENT PRICE PRESENTS THE TINGLER #1 Writer: Mark L. Miller Art: Alex Lopez Cover: Buzz McAdam Publisher: Bluewater Comics Release Date: This week!
---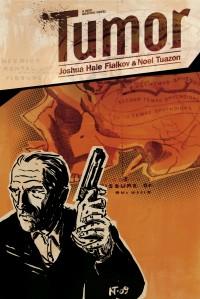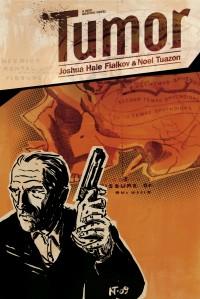 As Joshua Hale Fialkov's fantastic TUMOR miniseries comes to a close (available on Amazon Kindle), Mr. Fialkov has made the first half of his book available for all to enjoy. You can check out the first three issues here. And look for the collected hardcover of TUMOR from Archaia coming soon!
---
And finally, we've got this for you…
---
Editing, compiling, imaging, coding, logos & cat-wrangling by Ambush Bug Proofs, co-edits & common sense provided by Sleazy G
---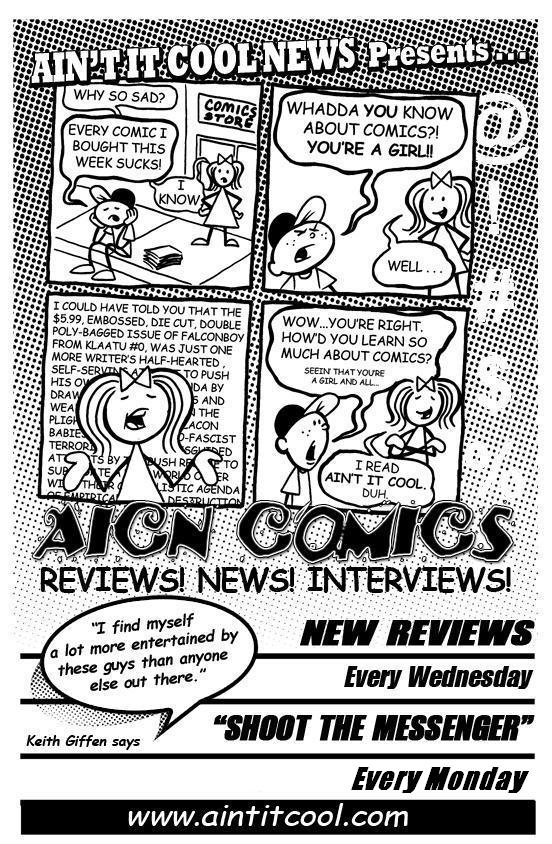 Ad by Prof. Challenger