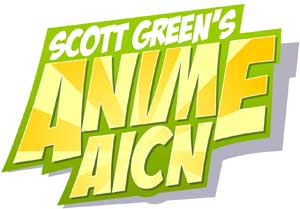 Logo handmade by
Bannister
Column by
Scott Green
Upcoming (and New) in North America (and Other English Language Material
CLICK TO BUY ELECTRIC ANT #2! "Do you like Takarazuka? Body Horror? Dominatrixes? Indie comix jams? Shinjuku? Space Operas?" The Electric Ant zine is out now - check out the preview

*

Ghibli World reports Paradiso Films, responsible for Studio Ghibli releases in the Netherlands and Belgium, have announced a Blu-ray release for Miyazaki Hayao's Sen to Chihiro no Kamikakushi (Spirited Away). With Ponyo's Japanese Blu-ray release set on December 8 and the US and Australian release recently postponed, its release date of November 19 would mean their Spirited Away Blu-ray release would be the world's first Studio Ghibli full length feature Blu-ray release. Paradiso have informed GhibliWorld.com that "it will be an upscaled version of our current master".

*

According to Hollywood Report UTA has set their sights on Voltron, which a plans for video game and merchandising deals along with "a deal on an animated cable series, which is expected to be imminent." From the Hollywood Reporter post The agency hopes Voltron's widespread brand recognition and elaborate mythology, which have served properties like "Transformers" well but doesn't necessarily exist with other board games and toy properties in development, will appeal to audiences and executives.

*

A new look at the Otaku Magazine zine

Otaku Magazine vol.6: The End of the World from Otaku Entertainment on Vimeo.

Bandai Entertainment Bandai Entertainment's January 2010 release is Hayate the Combat Butler DVD Bundle #4 (2 Disks) (Eps #22-26) But, in case you were concerned about the company, they've also announced some new delays Code Geass Lelouch of the Rebellion R2 DVD Bundle #2 (DVD #3-4) -\ 10/20 to 11/17 Code Geass Lelouch of the Rebellion R2 DVD Bundle #2 (Limited Edition) - 10/20 to 11/17 Gundam 00 , Vol #3 DVD (Eps #18-26) - Nov 3 to Nov 17 Gundam 00 , Vol #3 DVD Special Edition (Eps #18-26) - \Nov 3 to Nov 17 Hayate the Combat Butler DVD Bundle #3 (2 Disks) (Eps #15-21) -\ Nov 3 to Nov 17 My-Otome Complete Collection DVD Boxed Set (Eps #1-26) (Anime Legends) - Oct 20 to Nov 17 Toward the Terra Complete Collection DVD Boxed Set (Anime Legends) - Oct 6 to Nov 17 As the RACS store blog says I'm not going to make any comments regarding Bandai's business beyond that the release schedule speaks for itself. Bandai USA either has some brilliant master plan tucked away for their R1 Anime releases or they have decided they are not much interested in participating in the US market anymore in a meaningful way, but maybe that's just a sign of the times. One release a month is better than none. Dark Horse

ALICE'S ADVENTURES IN WONDERLAND: THE POP WONDERLAND SERIES Michiyo Hayano (W) and POP (A) On sale Mar 24 FC, 40 pages $16.99 HC, 10 1/8" x 8 1/4"

GANTZ VOLUME 10 Hiroya Oku (W/A) On sale Mar 31 b&w, 224 pages $12.99 TPB, 5 1/8" x 7 1/4"

NEON GENESIS EVANGELION: THE SHINJI IKARI RAISING PROJECT VOLUME 4 Osamu Takahashi (W/A) On sale Mar 10 b&w, 192 pages $9.99 TPB, 5 1/8" x 7 1/4"

OKIMONO KIMONO Mokona (W/A), CLAMP On sale Mar 24 FC, 128 pages $12.99 TPB, 5 3/4" x 7 1/4" Here's an exciting and charming addition to the CLAMP collection of works! CLAMP artist Mokona loves the art of traditional Japanese kimono. In fact, she designs kimono and kimono accessories herself and shares her love in Okimono Kimono, a fun and lavishly illustrated book full of drawings and illustrations, interviews (including an interview with Ami of the J-pop duo Puffy AmiYumi!), and even short manga stories from the CLAMP artists. Fans of CLAMP will love Okimono Kimono for the personal glimpse of Mokona's kimono obsession, and people who love the traditional Japanese arts will appreciate the love and detail Mokona puts into her work.

SHINJUKU Mink (W) and Yoshitaka Amano (A) On sale Mar 31 FC, 160 pages $24.99 HC, 10 5/8" x 10 5/8" Writer and director Christopher "mink" Morrison (Dust) and legendary artist Yoshitaka Amano (Final Fantasy, Vampire Hunter D) join forces to craft an unforgettable tale of destiny, danger, and hard-boiled sorcery, featuring over a hundred original paintings by Amano! In the year 2020, bounty hunter Daniel Legend finds himself tracking a quarry of a different kind: his long-lost sister. Armed only with his wits, his gun, and a mysterious postcard, Daniel makes his way to the heart of the seedy Shinjuku district of Tokyo, where a clash between two underworlds—the criminal and the infernal—threatens the very fabric of reality. Also, not manga/Japanese, but noteworthy

BLACKSAD Juan Díaz Canales (W) and Juanjo Guarnido (A) On sale Mar 24 FC, 184 pages $29.99 HC, 8 3/8" x 10 7/8" Private investigator John Blacksad is up to his feline ears in mystery, digging into the backstories behind murders, child abductions, and nuclear secrets. Guarnido's sumptuously painted pages and rich cinematic style bring the world of 1950s America to vibrant life, with Canales weaving in fascinating tales of conspiracy, racial tension, and the "red scare" Communist witch hunts of the time. Guarnido reinvents anthropomorphism in these pages, and industry colleagues no less than Will Eisner, Jim Steranko, and Tim Sale are fans! Whether John Blacksad is falling for dangerous women or getting beaten to within an inch of his life, his stories are, simply put, unforgettable. Dark Horse is very proud to present the first three Blacksad stories in a beautiful hardcover collection, completely relettered to the artist's specifications and with the latest album, Red Soul, in English for the very first time. Manga Entertainment Ghost in the Shell 2.0 and Blood: The Last Vampire will be released on 1080p Blu-ray November 24, 2009 Ghost in the Shell 2.0 Few titles are as well known in the anime world as Ghost in the Shell. It is recognized the world over for its startling imagery and storylines. Even Executive Producer Steven Spielberg has acquired the rights for a live action feature film in 2010. For this stunning and definitive version 2.0 release, director Mamoru Oshii himself supervised the remastering and reproduction of the original animations with the latest digital film and animation technologies, including 3D-CGI. In all, over 250 scenes received digital rework and enhancements! In addition, the Ghost in the Shell 2.0 Blu-ray™ features all new voice recordings from the original cast, a new score from legendary anime composer Kenji Kawai and DTS-ES 6.1 discrete audio, newly created and remixed at Skywalker Sound. Bonus features: The Making of Ghost in the Shell 2.0 Commentary by Director Mamoru Oshii and Animation Director Toshihiko Nishikubo, with subtitles Face to Face Exclusive Interview with the director Blood: The Last Vampire Visionary filmmaker James Cameron once called Blood: The Last Vampire "the standard of top quality in digital animation." The live-action feature film, released theatrically Summer 2009, will street on DVD in Q4 – but fans can return to the original with Manga Entertainment's Blu-ray™ release, featuring a brand-new high-definition version of the feature. Bonus features: DTS-HD audio Brand-New HD Version of the feature Digital Data Version of the feature The Making of Blood: The Last Vampire Original Japanese trailers LIMITED SCREENERS ARE AVAILABLE ON A REQUEST-ONLY BASIS! GHOST IN THE SHELL 2.0 Blu-ray Run Time: 83 Minutes SRP: $29.97 Format: Anamorphic Widescreen (1.78:1) 1080p Audio: DTS-ES 6.1 Discrete in English and Japanese Subtitles: English BLOOD: THE LAST VAMPIRE Blu-ray Run Time: 48 Minutes SRP: $29.97 Format: Anamorphic Widescreen (1.78:1) 1080p Audio: DTS-HD in English and Japanese Subtitles: English Media Blasters 1/5/2010

NIGHT HEAD GENESIS - LiteBox - Volumes 1-5, Eps. 1-24 - 5 Discs - $39.99 1/12/2010

HUNTIK: SECRETS & SEEKERS - Trust and the Traitor - Journal 3, Eps. 14-20 - 2 Discs 1/19/2010

GENSHIKEN 2 - Anta Baka?! - Vol. 3, Eps. 9-12 with Collectors Box 1/26/2010

IKKI TOUSEN DRAGON DESTINY - Dynasty Fighters - Volume 2, Eps. 5-8

BLADE OF THE IMMORTAL - No Virtue In Forgiveness - Volume 3 of 6, Eps. 10-13

MAGIC KNIGHT RAYEARTH - Season One Remastered LiteBox - Volumes 1- 4, Eps. 1-20 - 4 Discs- $39.99 MAGIC KNIGHT RAYEARTH Three junior high school girls hear a voice pleading for them to save Cephiro, a magical world where belief is power. It is Princess Emeraude, the pillar, whose will maintains the peace of Cephiro. When the peace is threatened, she uses her last bit of strength to summon forth the three destined to become Magic Knights and save her world. Slimmer Packaging. Digitally remastered from original film elements All missing sections restored Added slate track New menus NIGHT HEAD GENESIS It is commonly known that the human mind is not fully utilized, and there is a theory that the unused portion houses the potential for fantastic mental powers, a concept known as the "Night Head." Such is the case for Naoto and Naoya Kirihara, two brothers abandoned by their parents out of fear for their psychic gifts. Held in captivity for fifteen years, the two finally escape their laboratory prison. But even free in the outside world, they are still burdened by the weight of their abilities. They become entangled in case after case involving the supernatural, which gradually leads them to a greater conspiracy. Live Action 1/19/2010

DEADLY DUO 1/26/2010

LIKE A DRAGON

LADY NINJA KASUMI - Counter Attack - Volume 5

FIVE ELEMENT NINJAS The Ichi The Killer Blu-ray has been pushed out a month to 11/24/09 Section23 Films Newly announced licenses include the anime TO LOVE RU, a sci-fi harem comedy Anime 12/8/2009 CLANNAD AFTER STORY COLLECTION 2 Running Time: 325 min. Age Rating: TV PG Language: Japanese with English Subtitles SRP: $39.98 12/15/2009 GHOST HOUND COLLECTION 2 Running Time: 275 min. Language: Japanese with English Subtitles SRP: $59.98 TO LOVE RU COLLECTION 1 Running Time: 325 min. Language: Japanese with English Subtitles SRP: $39.98 Live Action 12/1/2009 MAKIRIKO / BATTLER SIENNE MATRA DOUBLE FEATURE Running Time: 60 min. + 67 min. Language: Japanese with English Subtitles SRP: $19.98 12/8/2009 GUN-KYU ~ WAR PIGEON Running Time: 77 min. Language: Japanese with English Subtitles SRP: $19.98 Viz Media Viz Media will be releasing a graphic novel collection of Rumiko Takashi's (InuYasha) Rin-Ne on October 20th, at the same time as its Japanese release. RIN-NE is rated 'T+' for older teens and will carry an MSRP of $9.99 U.S. / $12.99 CAN. The manga is also being serialized on the Rumiko World website

As a child Sakura Mamiya mysteriously disappeared in the woods behind her grandma's home. She returned whole and healthy, but since then she has had the power to see ghosts. Now a teenager, she just wishes the ghosts would leave her alone! At school, the desk next to Sakura's has been empty since the start of the school year. One day her always-absent classmate shows up, and he's far more than what he seems! VIZ Media, LLC (VIZ Media) will release Inio Asano's WHAT A WONDERFUL WORLD! on October 20th. The 2-volume series (each sold separately but launch simultaneously) is rated 'T+' for Older Teens and will carry an MSRP of $12.99 U.S. / $16.99 CAN. A poignant collection of intersecting vignettes depicting twenty-something angst, WHAT A WONDERFUL WORLD! explores the various ways that modern life can be at once ridiculous and sublime, terrible and precious, wasted and celebrated. In Volume 1, what begins with a college dropout bored of her mediocre routine soon becomes a fantastic series of stories about the unexpected ways that different lives intersect. Filled with magical realism in the face of the cold reality of daily modern life, at their core these stories are about young people discovering something precious amidst the chaos of existence. Volume 2 explores similar themes including the cruelty of childhood, the delusion of adulthood, the permanence of death, and how people find a way to remain resolute and laugh in the face of reality.

WHAT A WONDERFUL WORLD:SUBARASHII SEKAI © Inio ASANO/Shogakukan) DVDs 1/12 Naruto Shippuden Vol. 5 1/19 Bleach volume 24: The Assault 1/26 Naruto Shippuden Box Set 1 - $49.95 Pokemon Elements Vol. 7 Warner Home Video The Superfriends (1973-74): Season One, Volume One will be released on January 5th for / $26.99 Batman The Brave And The Bold V3 will be released on February 2nd for 14.97
Upcoming in Japan
Promos live action Battleship Yamato Nodame Cantabile: Finale Assault Girls - Mamoru Oshii's sci-fi project Kiddy Girl Dullahan: The Inheritor of the Crescent Moon Kuchu Buranko Fairy Tail - anime adaptation of the wizard/celebrity action manga, streaming in North America on Crunchroll Shojo Fight - Production I.G's one-shot adaptation of the volley ball manga

A promo piece for Rintaro's (Metropolis) Yona Yona Penguin Yona Yona Penguin, which is set to open around Christmas, is the product of a unique collaboration between the eminent French production company Denis Friedman Productions and the Japanese anime studio Madhouse. "Growing up, I watched many French movies," Rintaro said at a promotional event for the film. "I remember being deeply affected by them, which has made me believe that the impact of film transcends borders. By making this joint effort with France, I hope that I will be able to reach out to a wide audience." Anime Studio Ghibli's Toshio Suzuki has put out the teaser that the renowned home of Hayao Miyazaki's next project will be from a director who has not previously headed a studio effort. Details are expected to be revealed in December. Hayao Miyazaki, Isao Takahata and Goro Miyazaki are also working on projects. Buzz suggests that the new director may be Hiromasa Yonebayashi. See Ghibi World's report here Some have mentioned that the still unnamed director is Yonebayashi Hiromasa, who for example earlier worked as a key animator on Miyazaki Hayao's Gake no ue no Ponyo and Hauru no Ugoku Shiro and as an assistant animation director on Miyazaki Goro's Gedo Senki. Suzuki Toshio is said to have made a comment on this in an interview with him that appeared in the March edition of the Chunichi Dragons Official Fan Club Newsletter. This has not yet been confirmed though Nausicaa.net on Yonebayashi's Spirited Away work

*

Disappearance of Haruhi Suzumiya (Suzumiya Haruhi no Shoshitsu), the fourth light novel in the series, will be adapted into a feature anime. center>* A Spring 2010 time frame has been named for the Trigun movie. Original voice actors will reprise the roles of Vash the Stampede, Nicolas D. Wolfwood, Meryl Stryfe, and Milly Thompson.

Anime News Network's description of the film's plot The story is set in Makka, a town surrounded by quicksand. With rumors spreading that the legendary robber Gasback has his sights set on the town, the mayor Kepler has brought together bounty-hunters to protect the town. These bounty hunters have been following Gasback from town to town in hopes of bagging the prize. Meryl and Milly, two characters previously seen in Yasuhiro Nightow's manga and the later television anime series, have come to town to assess the situation as insurance agents, but are shocked by this turn of events. Moreover, Vash the Stampede is also in town, along with the female bounty hunter Ameria and the fan-favorite character Wolfwood

*

Progress has been made on the Studio Bones/Stan Lee collaberation. The anime subcontractor Studio Wanpack reports that it produced the key drawings for the 12th installment of the Heroman anime

*

Production I.G and TransArts are developing a feature adaptation of Loups-Garous with Blood+'s Jun'ichi Fujisaku directing

*

Flash animators DLE are developing Flash Haiyoru! Nyaru-Ani, based on Manta Aisora's Haiyore! Nyaruko-san - the comedy comedy relationship between a highschool boy and Cthulhu mythos' Nyarlathotep in the body of a cute girl

*

Manga Boku, Otaryman (I, Otaku-salaryman) about a single systems engineer/otaku will be adapted into an anime series, due next January

*

Domo-kun creator Tsuneo Goda's new stop motion project is A Komaneko Christmas: The Lost Present - due to be released in December A six theatrical movie adaptation of fantasy manga Broken Blade is being planned

*

A second moe fitness instructional DVD of raining with Hinako Book has been confirmed.

*

Gigazine reports the animated shorts connected to the Rumiko Takahashi "It's a Rumic World" expo will be release on DVD January 29, 2010.

From Gigazine's dscriptions In "Urusei Yatsura: The Obstacle Swim Meet", there's a swimming competition held at Ataru's highschool and the prize is to be excused all homeworks for the summer holiday. Directer: Yoshitomo Yonetani(The King of Braves GaoGaiGar, Amuri in Star Ocean) / Chief Animation Director: Tsukasa Dokite(Animation Director of Urusei Yatsura) / Producer: Toru Kitahata(Sgt. Frog) / Screenplay: Michiko Yokote(Kobato, Ah! My Goddess: The Movie) In "Ranma 1/2: Nightmare! Shunminko", Akane inhales a rare insence called "Shunminko" which scent makes people sleep until Spring. The person under the influence of Shunminko automatically attacks whomever disturb their sleep. Can Ranma wake her up? Diector: Takeshi Mori(Storyboard and production of the original Ranma 1/2) / Animation Director: Atsuko Nakajima(Character designer of Ranma 1/2) / Producer: Teruo Sato(Tales of the Abyss) / Screenplay: Ryota Yamaguchi(Anime films of Ranma 1/2, Escaflowne) In "InuYasha: Kuroi Tetsusaiga", InuYasha is challenged by Sesshomaru armed with his sword Tenseiga. Enhanced by a shard of Kanna's Mirror, Tenseiga can now steal the power of InuYasha's Tetsusaiga sword. Can InuYasha defeat him? Director: Yasunao Aoki(InuYasha, Yakitate!! Japan) / Chief Animation Director: Yoshihito Hishinuma(Character Designer of InuYasha) / Animation Director: Rie Nakajima / Producer: Shinya Menda / Screenplay: Katsuyuki Sumisawa(Series Composition of InuYasha, Screenplay of Macross 7, Gin Tama) Manga The new edition of the Complete Works of Osamu Tezuka begins publication this month. The series starts off with Astro Boy, future editions will include Jungle Emperor (Kimba the White Lion), Princess Knight, W3 and Pinocchio

*

ANN reports Yoshinori Natsume launched his Togari Shiro supernatural action sequel in the November issue of Media Factory's Monthly Comic Flapper. The original was released in North American by Viz

*

A side story manga series for Tomoko Ninomiya's recently complete Nodame Cantabile manga will launch in the 24th issue of Kiss Live Action Violent alien hunt manga Gantz will be adapted into two live action movies starring Ken'ichi Matsuyama(Death Note, Detroit Metal City) and Kazunari Ninomiya(Letters from Iwo Jima) and scheduled for release in 2011 Read on for details. The films will be directed by Shinsuke Sato of Lady Snowblood(2001) The other crew includes screenwrite Yusuke Watanabe(20th Century Boys), producer Takahiro Sato(Death Note), special-effect director Makoto Kamiya(Cutie Honey, Resident Evil: Degeneration) and action-director Yuji Shimomura(Dororo, Death Trance). Digital Frontier(Summer Wars, Death Note) is in charge of the CG works.

Misc Horror manga great Kazuo Umezu will be featured in documentary "Gwashi! Umezu Kazuo Desu" - due to be released November 23. It will be the first film directed by Koji Ito, who also manages Umezu's official website. Emma creator Kaoru Mori's new book, Otoyome Monogatari based on her Silk Road manga
The Business
Japanese manga publisher Kodansha put a foot into the North American market with their re-releases of Ghost in the Shell and Akira. Publishers Weekly looked at their plans PWCW: Why is Kodansha setting up a U.S. office at this time? YI: We had been looking at different ways of promoting our properties and manga as a category in English-speaking territories for some years, and we came to the conclusion that in order to understand and make a long-term commitment to this market, it was necessary to have a foothold here in the U.S. In choosing this particular launch date, we also had the centennial anniversary in mind: Kodansha was founded in Japan in 1909. Although the manga market in US did not grow this past year, we believe that in the long run it has yet to reach its full potential. It was about time we started planning for the next model with our publishing partners here. ... PWCW: How many titles can we expect to see from Kodansha USA Publishing in the first year? YI: We're making a gradual start. During the first year, the subsequent volumes of Akira and The Ghost in the Shell will be released. Other titles are due to be added on later in the year, and we're currently working on the schedules. For both the two starting titles, there are movie projects that we have been working on, though we can't yet disclose any details. Such projects could change the current scope and reach of manga marketing. We will be releasing a new manga version of the TV anime series, Ghost in the Shell: Stand Alone Complex. I really hate to miss this opportunity to make announcements: we do have other projects coming up, but cannot tell you about them right now.

*

Matt Alt comments on Japanese article "'There's Nothing Worth Watching! The Reasons Behind the Anime Industry Slump" Cyzo magazine lays down the law with a laundry list of complaints about this season's lackluster anime offerings. "Everything's a sequel," laments an anonymous industry insider quoted in the article. "That means they're basically deliberately ignoring anyone who didn't get into a show the first season." The superficial issue is the increasing number of short-run series. In the anime industry, a year's broadcast run is broken down into three-month chunks called ??? ("kuuru"), borrowed from the French word "cours" ("course"). A three-month "course" generally consists of thirteen episodes. In years past, a yearlong, four-course run of fifty-plus episodes was commonplace. But these days, most shows are petering out in two courses, and increasingly more with just one. alo on Cyzo's "The Future and Reality of the Anime Industry Visible in 'Databasing,' 'Regional Branding' Are furry mascots and Japan's countryside the future of Japanese anime...? In the short term, at any rate, the answer appears to be "yes."

*

Hollywood Reporter on the history of Imagi's Astro Boy project - including the predictable revlation that a sequel could be in the works if the first is successful.

*

Anime News Network has presented a translated looks at statements made by Square Enix producer Kouji Taguchi (Fullmetal Alchemist, Soul Eater, Kuroshitsuji, Saki) concerning the buisness of anime and manga. Amoung his assertions:

Square Enix has made about 30 titles in the last eight years, but not a single one lost money for Square Enix.
Compared to games, using anime in the publishing business is actually much easier.
One reason manga does not sell well outside Japan is the relative lower amounts of cash that children have

*

On Dimaond Bookshelf From Astro Boy to Gantz: An Interview with Dark Horse Manga Editor Carl Horn BookShelf: What current trends do you see in manga publishing? Carl Horn: As mentioned above, at the start of this decade it was a radical move to publish manga straight to graphic novel. When that later took off as a standard—pushed forward by Stuart Levy at Tokyopop, and supported by Kurt Hassler (who was manga buyer for Borders at the time, and is now one of the people behind Yen Press)—it was basically responsible for creating the bookstore market for manga that we know today. No caption.But books are not computers, as Roy Batty would say, but physical. We publish physical books for people who like to buy them (and Amazon, maker of the Kindle, is one of our most important markets), but in exchange we have to try and meet the challenges that entails—which include having to ship, store, and shelve those books. When hundreds of different series are getting released, series that consist of multiple volumes that stores may order multiple copies of, it puts great stress on the system. That's why the trend in recent years is the omnibus—several volumes manga at once, bound in one cover and offered at a bargain price. To show how this works with a recent example, the English version of CLAMP's Clover was originally released in 2001 by Tokyopop in four flopped [pages have been reversed from the original to read left to right] volumes at $14.99 each. But in April, Dark Horse is releasing an unflopped [pages read right to left] English edition of all four volumes of Clover combined inside one omnibus book, now costing $19.95. A little quick math will show this means a fan can now get the entire Clover story for only 1/3 of what it would have cost them to buy the four volumes of the old version. Ali Kokmen on Del Rey

*

What used to be Anime on DVD spoke to Kurt Hassler of Yen Press

*

As older manga releases go out of print, Robert's Anime Corner Store Blog on The Transition to A 'Rare Book

*

Figures markers Kotobukiya announced a new team heading KotoUS Erick Sosa, Managing Advisor, Product Planning & Development Jorge Martinez, Associate Advisor, Strategic Sales & Marketing William Valenzuela, Product Planning & Development Dan Lujan, Associate Advisor, Online Media Relations Anuj Pradhan, Manager, Web Sales & Marketing

*

Also the RACS blog the fine line walked by companies like FUNimation when dealing with anime like Stike Witches, which feature young characters in risque situation, which was streamed in an unedited version, before being swapped for a more moderated one. FUNimation then confirmed it will release the Strike Witches anime series in its uncut form on DVD

*

Ted Turned has made comments about what he'd like to see from Cartoon Network. At CNN, he wants "less fluffy news and more international news," especially about China, Turner says in an interview set to run on Bloomberg TV on Friday. "Less talk, more news," he says. As for Cartoon Network, Turner tells anchor Betty Liu, "If I had control of it, I'd put 'Captain Planet' on at a top time period so that kids would see the environmental superhero instead of just Superman."

*

Anime News Network American film development company is suing the Japanese publisher Futabasha and the creators of the Old Boy manga for allegedly selling the manga's animated adaptation rights twice. According to the lawsuit filed in the Tokyo District Court, the American plaintiff is asking for about 245.7 million yen (about US$2.74 million) in compensation for its stalled adaptation plans. The unnamed plaintiff said that animation rights agreements for the manga, adapted into the Park Chan-Wook movie, were signed into 2007 and 2008 with caluses barringg other animation, live-action drama, or film adaptation According to the plaintiff, the effort had to be halted when it was discovered that Futabasha signed a conflicting exclusive agreement for film and animation adaptation rights with the Korean production company that made the 2003 film. Futabasha told Sankei News that its mistake did cause trouble with the plaintiff. However, Futabasha added that it had already regained the adaptation rights and therefore the issues with rights were cleared up.
Anime x Games
Anime style digital collectable card game Alteil is now offier Beginner's Packs in the Card Shop. Containing 45 cards for only $5, they deliver many of the key cards you can use to transform your starter and compete in any Arena.

*

The North American release of Sakura Wars: So Long, My Love has slipped into 2010

*

Takayuki Yamaguchi (Apocalypse Zero and Shigurui) has joined CLAMP, oh!Great and Naruto's Kishimoto in contributing costume design to Tekken 6 Gundam vs Gundam NEXT Plus - for the PSP, due to be released in Japan December 3, 2009

*

As predicted, Gatchman's Condor Joe has been confirmed as a new character in the Wii version of Tatsunoko vs. Capcom - featuring game characters from Capcom (Street Fighter, Dark Stalkers) and animation studio Tatsunoko (Tekkaman, Karas)

*

Dynasty Warriors makers Koei have confirm the Fist of the North Star game that they teased at Tokyo Game Show. Hokuto Musou is being developed for the Xbox 360 and PlayStation 3 due to be released next year

Tecmo Koei Holdings's Kenji Matsubara commented "only in Japan, the game should sell a million copies." press events photo and screen shots more here Sega is working to bring Evangelion weapons, Hatsune Miku costumes, and Fate/Stay Night weapons and costumes to Phantasy Star Portable 2.

*

Upper Deck has licensed Hello Kitty for a collectable card game, due in 2010. The game will include collectible miniatures and stickers, and be marketed as a trading card game. The first release will hit the market in March 2010. Three products are planned for 2010.
Digital Distribution
The PlayStation Network store is now offering Naruto movies Ninja Clash in the Land of Snow Legend of the Stone of Gelel Guardians of the Crescent Moon Kingdom

*

The top anime (and animated) content offered by the PlayStation Network in Septembe has been announced Top 10 Anime Movie downloads for September

Bleach the Movie 2 - The DiamondDust Rebellion
Afro Samurai Resurrection
Bleach the Movie: Memories of Nobody
Ghost In The Shell
Blood: The Last Vampire
Origin: Spirits of the Past
Dead Leaves
Vexille
KITE: Liberator
Waltz with Bashir

Top 10 Anime Series Episode downloads for September

Devil May Cry - Devil May Cry
Naruto | Season 4, Volume 4 - Departure
Devil May Cry - Highway Star
Devil May Cry - Stylish!
Devil May Cry - Not Love
Devil May Cry - Rolling Thunder
Xam'd: Lost Memories - Xam'd at the Dawn of War
Afro Samurai - Revenge
Devil May Cry - In Private
Shigurui: Death Frenzy - Sword Match At Sunpu Castle
Samurai Champloo - Tempestuous Temperaments
Devil May Cry - Rock Queen

*

Psycho-morality-thriller Monster (see the feature here) is now being offered on iTines. The first two episodes of Naoki Urasawa's MONSTER (English dubbed) are now available on iTunes, with each new episode becoming available on iTunes the day after it airs on SyFy in the US.

*

Rumiko Tahashi's underrated horror Mermaid Saga is being serialized the English Shonen Sunday site

*

Anime Network adds 3 recently-Premiered on Anime Network VOD series to the Anime Network Online Player: Legends of the Dark King - A Fist of the North Star Story, You're Under Arrest Season 1 and Daphne in the Brilliant Blue.

*

Newly announced streaming anime on Crunchyroll include White Album Adapted from the visual novel game developed by Aquaplus and animated by Seven Arcs, WHITE ALBUM features voice actress-singer superstars Nana Mizuki and Aya Hirano in the lead roles of Rina Ogata and Yuki Morikawa, respectively. Shin Koihime Muso Adapted from BaseSon's Japanese visual novel game with a nearly all-female interpretation of the Chinese literary classic ROMANCE OF THE THREE KINGDOMS, SHIN KOIHIME MUSO is animated by Dogakobo and features returning cast members Emi Motoi, Erika Narumi, Hiroka Nishizawa, Maki Kobayashi, and Nami Kurokawa in lead voice-acting roles. 11 Eyes Adapted from Lass's Japanese visual novel game of the same name, 11 EYES is animated by Dogakobo and features Daisuke Ono, of video game and anime voice-acting fame, in the lead role of Kakeru Satsuki.

*

ufotable is producing turtle based anime Yawarakame for cell phones

*

Otaku USA surveys the manga digitally serialzed on Ikki

*

FUNimation is now offering Gad Guard the complete series and FMA: Brotherhood ep. 26 on Xbox Live Fullmetal Alchemist Season 2 on iTunes Devil May Cry, Ergo Proxy, Heat Guy J complete series and FMA Season 2 on Amazon Unbox

*

2:11 PM Oct 16th from web funimation This week Amazon Unbox has added Devil May Cry, Ergo Proxy, Heat Guy J complete series and FMA Season 2. Dark Horse has begun offering Mike Mignola's Hellboy and Gerard Way's The Umbrella Academy on the iPhone The first issues of Hellboy and The Umbrella Academy are now available through the iTunes Store, with subsequent issues available soon. Hellboy: Seed of Destruction is available as four issues at $0.99 each, or as a bundle of all four issues for $3.99. The first issue of The Umbrella Academy: Apocalypse Suite is available for free, with issues #2–#6 only $0.99 each, or a bundle of all six issues for $4.99.
Event News
Art Exhibition: Contemporary Japanese Art And Anime at Tufts University September 10 - November 22 "SACRED MONSTERS: EVERYDAY ANIMISM IN CONTEMPORARY JAPANESE ART AND ANIME" Monsters and spirits are prominent elements of Japanese culture, whose representations range from the truly grotesque to the "creepy cute." Unlike in the Judeo-Christian tradition, this Other World (ikai) in Japanese Shinto belief is visibly and tangibly present, rather than physically removed and conceptually distant. The Shinto belief in animism - that all things are alive and imbued with sacred spirit - allows for a visual playfulness that has inspired incredible and sometimes incredulous artistic visions. This exhibition includes twenty-one works by eight Japanese artists, as well as seven anime and one live-action film screened continuously in the Gallery.

November 13 (Friday), 4:00-5:30 p.m. Tsai Auditorium S010, Japan Friends of Harvard Concourse, CGIS South Bldg., 1730 Cambridge St. "The Soul of Anime: Collaborative Creativity and Japan's Media Success Story" IAN CONDRY, Associate Professor, Mitsui Career Development Professor, Foreign Languages and Literatures, MIT Discussion Moderator: SUSAN J. PHARR, Edwin O. Reischauer Professor of Japanese Politics, Dept. of Government, and Director, Reischauer Institute and Weatherhead Center Program on U.S.-Japan Relations Reischauer Institute Japan Forum presentation

*

Matt Alt will be giving a "Yokai University" lecture at New People in San Francisco's Japantown at 1:00pm on October 31

*

The he Metropolitan Museum of Art Tisch Galleries' Art of the Samurai: Japanese Arms and Armor, 1156–1868 will be presented October 21, 2009–January 10, 2010

*

"Japanimation Special: Sword Of The Stranger" at London's Barbican Monday 26 October, 8.15pm

*

Tsuneo Goda, the creator of Domo, will be at the Northridge, CA, Borders Thursday October 29 at 7PM

*

NEW PEOPLE, has extended Yoshitaka Amano's electrifying new art exhibit – Deva Loka USA – in the venue's SUPERFROG Gallery until November 8th. The Gallery will also unveil four never-before-seen works that continue to show the pioneering artist's love of American culture, comics and automobiles. The gallery will host a special closing party on November 1st to showcase the added four pieces and commemorate the final week of the exhibit.

On display now, the "DEVA LOKA/SAN FRANCISCO" painting is a fitting representation of the overall theme of the exhibition and displays the artist's playfulness and excitement for his first new show in the United States in more than a decade. A new addition, "SWAN IV," is another striking creation that pays homage to the lead female character from the popular Gatchaman (G-Force) anime series, which Amano worked on as a character designer. All of the Amano pieces in this exhibit were created in 2009 and are originals painted on large aluminum panels using vibrant automotive and metal flake paints covered with clear coat. The paintings are further complemented by three resin tigers in red, black and white, designed by Amano, that glisten at the center of the gallery space.

© 2009 Yoshitaka Amano

*

Japanese guitarist Miyavi's US tour includes stops at San Francisco, CA-October 22 (Acoustic Show with autograph session) Seattle, WA-October 25 @ The Paramount New York, NY-October 28 @ The Fillmore New York at Irving Plaza Atlanta, GA-October 30 @ The Tabernacle Dallas, TX-November 2 @ House of Blues Dallas Irvine, CA-November 4 @ Bren Events Center Los Angeles, CA November 6-8 @ PMX (one Acoustic show with autograph session)

*

An art exhibition at Royal/T in Culver City from October 23rd to November 15th, curated by Jamie Rivadeneira, owner of retail store JapanLA will celebrate Hello Kitty's 35th birthday. Over 80 artists, including Gary Basemen, Tara McPherson, Simone Legno, Ron English, Huck Gee, and Amanda Visell, will be exhibiting their takes on the iconic character.

*

San Antonio Museum of Art will present The Allure of Hayao Miyazaki - Lecture by Frederick L. Schodt Sunday, November 8, 3 pm Public reception follows. Auditorium. Free with Museum Admission Seating begins at 2:30

*

The schedule for the l San Francisco International Animation Festival (Nov 11 - 15) is now online. Amoung the work to be shown is the US premiere of Musashi: The Dream of the Last Samurai Mizuho Nishikubo (Miyamoto Musashi: Soken ni haseru yume, Japan 2009) Quite likely the first anime-style documentary, this wholly unique film penned by master anime director Mamoru Oshii (Ghost in the Shell, The Sky Crawlers) is set in Japan's early Edo period during the early 17th century and focuses on the real-life events surrounding the development of the Niten Ichi-ryu (a classical style of Japanese swordsmanship) by Musashi Miyamoto. Oshii playfully questions the tale's — and his own film's — veracity, weaving together facts and myths while alternating between reverence and silliness in his treatment of events and exaggerations about the "the seeker of the way of the invincible sword" in this refreshingly offbeat look at militarism and machismo. While there is a relatively recent prevalence of animated nonfiction features including Chicago 10, Waltz with Bashir and Persepolis, the specific use of anime with nonfiction remains rare. One of only a handful of true animation auteurs, Oshii, throughout his career, continually has reformulated the uses and meanings of animation, presenting a nuanced and urgent personal world view in a series of changing contexts and with massively popular results. As Oshii states, "My goal is to always make a new kind of movie that nobody has seen before." Once again, he has definitely succeeded with this genre-bending marvel. Written by Mamoru Oshii. Photographed by Hisashi Ezura. 72 min. Distributed by Production I.G.

*

Tokyo Underground2 - a book for the second edition of the guided tour to Japan's toy shop

Saturday October 31st - Nakano, Koenji, Gargamel Thrash Out Party Sunday November 1st - Aoto, Jyarinco, Akihabara Monday November 2nd - Shibuya, Harajuku, Aoyama, Ekoda, Shikaruna/Characters city Tuesday November 3rd - TTF, ToysRUs

*

Giant Robot Biennale 2: 15 Years October 24, 2009 - January 24, 2010 Opening reception: Saturday, October 24, 2009, 6:00 p.m. - 10:00 p.m. Japanese American National Museum 369 East First Street Los Angeles, CA 90012 janm.org (213) 625-0414 In 1994, Giant Robot was born with the purpose of documenting and promoting new, up-and-coming, underdog, overlooked, and hybrid Asian and Asian-American popular culture. Fifteen years later, the self-published magazine has not only evolved from a stapled-and-folded zine into a full-color, glossy publication with an international following, but also opened trend-setting shops and influential art galleries in Los Angeles, San Francisco, and New York City. To celebrate the magazine's longevity, energy, and loyal readership, the second Giant Robot Biennale is being hosted by the Japanese American National Museum in Downtown Los Angeles from October 24, 2009 to January 24, 2010.

*

Nippon Eiga Series: Part #21 - North American Premiere Of Goemon Japan | 2009 | 128 min. | 35mm film | Japanese with English Subtitles Wednesday, November 4th - Doors open 6:15pm - Film starts 7:00pm The ImaginAsian, 239 East 59th Street (Bet. 2nd & 3rd Ave.), NYC

SYNOPSIS In 1582, the mighty warlord Nobunaga was betrayed by his retainer, Mitsuhide. The cruel Hideyoshi subjugated Mitsuhide's warriors and took over as Ruler of the Kingdom of Japan. Master thief Goemon - the Japanese Robin Hood - steals a wooden box once owned by Mitsuhide. Hideyoshi's men, including Lord Mitsunari and his legendary ninja Saizo, are after the box and Goemon finds himself fighting for his life. He discovers evidence inside the box of the secret pact between Mitsuhide and Hideyoshi to assassinate Nobunaga. This revelation would tear Japan apart. Moreover Nobunaga was like a father to Goemon - the betrayal could not be more personal.

*

The Cinefamily in LA will be presenting Jerry Beck's Animation - A Tribute To Fred Wolf Tuesday, November 3rd at 8:00pm

"Mr. Owl, how many licks does it take to get to the Tootsie Roll center of a Tootsie Pop?" The world may never know -- but the man behind this classic commercial does, and will be here to explain it all. Animator Fred Wolf collaborated with Harry Nilsson to create The Point, with Frank Zappa to produce 200 Motels, and with Peter Yarrow to make Puff The Magic Dragon. He's the man behind the original Teenage Mutant Ninja Turtles TV series, Marlo Thomas' TV special Free To Be You And Me, the animated feature The Mouse And His Child, and won an Oscar for his short The Box. He even hand-animated the iconic opening sequence to The Flintstones! Animation historian Jerry Beck will present a tribute to Wolf, with rare clips from his movies, TV shows and vintage 1960s commercials, and present a live on stage interview with Wolf himself, as he discusses his career in film, and his relationships with his famous collaborators. Free Tootsie Pops to the first 100 admitted!

*

The Smithsonian Freer Gallery of Art and Arthur M. Sacklet Gallery will be showing an Osamu Tezuka retrospective in November Introducing Astro Boy (Osamu Tezuka: God of Manga, Father of Anime) Friday, November 13, 7 pm In Person: Frederik Schodt, author of The Astro Boy Essays Saturday, November 14, 2009 The Film is Alive: Osamu Tezuka Filmography (Osamu Tezuka: God of Manga, Father of Anime) Saturday, November 14, 2 pm In Person: Frederik Schodt, author of The Astro Boy Essays; Helen McCarthy, author of The Art of Osamu Tezuka: God of Manga; and Natsu Onoda Power, author of God of Comics: Osamu Tezuka and the Creation of Post-WWII Manga. This documentary, made for the Tezuka Osamu exhibition at the Tokyo National Museum the year after Tezuka's death, boasts probably the most over specified title card in the world. Each of the ten letters has been handwritten by… Week of Sunday, November 15, 2009 Sunday, November 15, 2009 Marine Express (Osamu Tezuka: God of Manga, Father of Anime) Sunday, November 15, 2 pm In Person: Frederik Schodt, Helen McCarthy Set in the near future of 2002, this tale of skullduggery and smuggling on an undersea train is set against a backdrop of environmental degradation and destruction of indigenous cultures and is interwoven with a time-travel fantasy. Directed by Dezaki Tetsu, it features appearances by nearly all of Tezuka's most famous characters, including Astro Boy, Black Jack, and Don Dracula. Friday, November 20, 2009 Prime Rose (Osamu Tezuka: God of Manga, Father of Anime) Friday, November 20, 7 pm A Japanese city and an American city are thrown into conflict by demonic intervention. Prime Rose is one of the warriors, but she has a personal motive. Time Patrol member Gai is trying to reverse the timeslip and defeat the demon. Aired before the manga of the same title was completed, this film by Tetsu Dezaki is allegedly closer to Tezuka's original idea. Sunday, November 22, 2009 Tezuka's Short Films (Osamu Tezuka: God of Manga, Father of Anime) Sunday, November 22, 2 pm Tezuka's Short Films (Osamu Tezuka: God of Manga, Father of Anime)

*

The 2009 Robotech Convention Tour will make its final stop at Pennsylvania's Zenkaikon Guests will include Robert Axelrod - voice of Rico in Robotech: The Macross Saga Gerry Giovinco - co-founder of Comico, artist and letterer - Macross / Robotech: The Macross Saga Chris Kalnick - inker of Robotech: The Macross Saga, Robotech Masters Mike Leeke - penciler of Robotech: The Macross Saga Rich Rankin - inker of Robotech: The Macross Saga, Robotech Masters, Robotech: The New Generation Bill Spangler - writer of Robotech: The Malcontent Uprisings, Invid War, Return To Macross Neil Vokes - penciler of Robotech: The Macross Saga, Robotech Masters, Robotech: The Graphic Novel Tommy Yune - director of Robotech: The Shadow Chronicles

*

Dirty Uncle of Manga Go Nagai, creator of the transforming magical girl, the internally piloted giant robot and the combining giant robot has been visiting Japanese embassies in the Middle East photos of his Kuwaiti visit

videos of the appearence A report of the difficutly of getting a seat to see Go Nagai in Egypt

*

A classic Japanese figures auction in Denver, PA Nov. 13-14

*

Huge Hello Kitty exhibit, plus 'underground cosplay parties' at Royal/T in Culver City

*

Tokyo Scum Brigade reports from Manga-ka Band Wars

Featuring Yoyo Jin'in/Excess personnel Yusaku Hanakuma, Tokyo Zombie Taske The Feavers Tomohiro Koizumi (Seishun Kinzoku Bat, To appear in AX Volume 1 Takashi Imashiro Band Tokalefs Yusaku Hanakuma, Tokyo Zombie Maho Shimao, Artist, Radio Police Roden Ginza/Live Wire Ginza Imiri Sakabashira, The Box Man, artist, To appear in AX Volume 1 Urban Girls Quartet Kawai Katsuo, To appear in AX Volume 1 Jun Hanyunyuu , Koi no Mon Michihiro Hori,Seishun Uruwashi! Urushibu Pathos Genki Ii Zo also Super Festival 50 Report Part 2: Ultraman Exhibit

*

Chinese "Manhua" Exhibited at Frankfurt Book Fair
Cool Figures
Upcoming Kotobukiya imports include VENOM LIGHT UP FINE ART STATUE The 13" figure stands atop a specially-designed circular base that lights up with interior LEDs, further enhancing the display options of this amazing villain. Sculpted by Junnosuke Abe, Venom is constructed of high-quality cold cast porcelain and is a limited, numbered edition. srp $219.99 Available in FEBRUARY

Marvel, Venom: TM & © 2009 Marvel Entertainment, Inc. and its subsidiaries. Licensed by Marvel Characters B.V. www.marvel.com. All rights reserved. STAR WARS LIGHTSABER CHOPSTICKS SET – YODA & DARTH VADER With lightsaber blades cast in translucent material, the lightsaber