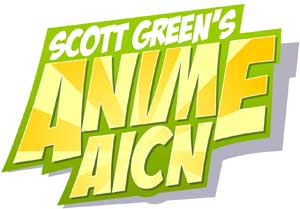 Logo handmade by
Bannister
Column by
Scott Green
Interviw With Kazuo Umezu in the Works
Tokyo Scum Brigade has announced that they have an interview with horror manga luminary Kazuo Umezu (Drifting Classroom, Cat Eyed Boy) in the works - possibly the first ever international interview with the influential manga creators. If you have suggested questions, e-mail them to tokyoscum@gmail.com And, if you're interested in the progress, follow Tokyo Scum Brigade in twitter. With works ranging gag manga informed grotesque shocks to gothic chills to incendiary provocations, Umezu's manga have remained popular for decades and influences generations of horror mange creators. Speaking of Umezu, the horror manga elder statesmen will be hosting an instructional television series for manga-drawing on November 5 Umezu Kazuo no 4-Koma Manga Nyumon (Gwashi Even When You're Middle-Aged! Kazuo Umezu's Four-Panel Manga Primer) program will run for eight episodes as part of the NHK-Educational's Shumi Yuyu series of tutorials on various topics for beginners.

The conclusion of Same Hat/Tokyo Scum Brigade's Report From Umezz Carnival 2009
Going Hollywood
There's plenty of new promo material on the official Astro Boy site

*

In the wake of the announcement that Christopher Plummer was added to the cast of the live action adaptation of horror/western manhwa Priest, Madchen Amick and Brad Dourif were named as new additions.

*

The live action adaptation of women in cyber-suits versus robots Blade Runner-riff Bubblegum Crisis is still in the work. Malaysia's Star s reporting that an HP Space will be used to hire staff on the project. 36 applicants from across the Asia Pacific region will invited to life audition in China, India and Singapore. The group will be pared down to 12 for the final round. The winning contestant will walk away with a grand prize of US$50,000, as well as a place on the production team for Bubblegum Crisis.
Upcoming in North America
4Kids' 25th anniversary, feature length TMNT project "Turtles Forever" will screen in theatres across the US as part of a one night Fathom event October 29th at 7:00pm, ahead of its upcoming DVD release. During a fight on the Technodrome and accident occurs that sends the Technodrome and everyone aboard (The 80's TMNT, Shredder, Krang, Bebop and Rocksteady) into the current TMNT cartoon universe.

*

Fanboy Review reports that Jeff Nimoy (Digimon, Bobobo, Zatch Bell, Naruto, GTO) will be writing the English lnaguage dub script for Madhouse (Ninja Scroll, Paprika) produced Lilo and Stich spin-off anime Stick! Halo Legends - The Babysitter (Preview) (Spike TV) Issue six of the Otaku Magazine zine, themed "The End of the World," is due out in October, for $18.49

For a preview see Otaku mag's blog Bandai Entertainment Bandai Entertainment did not announce any new anime licenses at New York Anime Festival, but did reveal that Eureka Seven: Good Night, Sleep Tight, Young Lovers will be released on DVD and Blu-ray disc on January 26, 2010 The Escaflowne movie will be released on Blu-ray next year Bandai Entertainment stated "Due to the recession, we don't have any new titles to announce. Contracts negotiations are taking longer. In 2010, we're moving more into Blu-ray releases." CMX

THE WORLD I CREATE VOL. 1 Written and illustrated by Ayami Kazama CMX/FLEX COMIX. Being a Projectionist can bring lots of money and fame, but only if you are good at it. If you want to become one, first you need to have the power to cast a four-dimensional image. Then it is really important to be able to hone and perfect your projecting abilities. The best place to do that, of course, is at a high school filled with other aspiring Projectionists. Step into this multidimensional world with a very special student body! Advance-solicited; on sale January 6 • 5" x 7.375" • 162 pg, B&W, $9.99 US • EVERYONE

STOLEN HEARTS VOL. 1 Written and illustrated by Miku Sakamoto CMX. Everyone s afraid of Koguma the biggest, most intimidating guy at school. So when Shinobu accidentally spills milk on his bag, you can bet s pretty scared. It turns out the bag contains an antique kimono, of all things. It belongs to Koguma s grandmother, who runs a kimono shop. To make up for ruining the outfit, Shinobu s will have to start modeling kimonos as part of grandma s big plan to market her products to younger customers. And in the process, Shinobu s about to discover a whole new side to the guy everyone else fears. Advance-solicited; on sale January 27 • 5" x 7.375" • 192 pg, B&W, $9.99 US • TEEN

TEARS OF A LAMB VOL. 7 Written and illustrated by Banri Hidaka Advance-solicited; on sale January 13 • 5" x 7.375" • 200 pg, B&W, $9.99 US • TEEN

ORFINA VOL. 7 Written and illustrated by Kitsune Tennouji Advance-solicited; on sale January 13 • x • 282 pg, B&W, $12.99 US " MATURE

VENUS CAPRICCIO VOL. 3 Written and illustrated by Mai Nishikata Advance-solicited; on sale January 20 • 5" x 7.375" • 192 pg, B&W, $9.99 US • TEEN

GO GO HEAVEN!! VOL. 8 Written and illustrated by Keiko Yamada Advance-solicited; on sale January 27 • 5" x 7.375" • 192 pg, B&W, $9.99 US • TEEN Del Rey New licenses at New York Anime Festival include Here I Am! (Koko ni Iru yo!) by creator Ema Toyama (Pixie Pop: Gokkun Pucho) - due to be released Fall 2010 Rave Master by Hiro Mashima - due to be released September 2010 - previously released by Tokyopop Arisa manga by Natsumi Ando (Kitchen Princess) - due to be released November 2010 Yokai Navi Runa by Miyoko Ikeda and Michiyo Kikuta (Mamotte! Lollipop) - due to be released May 2010 Cartoon Network adaptations include Ben 10 by Peter David and Dan Hipp (Gyakushu) and Bakugan by Nunzio DeFillippis and Christina Weir (Amazing Agent Luna) FUNimation New licensess announced in North America include X - the Madhouse tv anime adaptation of CLAMP's apocalypic action series, directed by Yoshiaki Kawajiri (Ninja Scroll) - previously released in North America by Geneon FUNimation Entertainment will release the first of the series on DVD in 2010. "Initial D First Stage," Initial D Second Stage, "Initial D Extra Stage", "Initial D Third Stage" and "Initial D Fourth Stage" - street facing series previously released by Tokyopop. Home entertainment, broadcast, digital, and merchandise rights were picked up. These stages will feature a new English dub cast and will remain uncut and use the original music. The English language dub cast for Fullmetal Alchemist: Brotherhood (the second Fullmetal Alchemist series) Line Producer: Mike McFarland ADR Directors: Mike McFarland and Caitlin Glass Reprising their roles from the first series: Edward Elric - Vic Mignogna Winry Rockbell - Caitlin Glass Roy Mustang - Travis Willingham Lust - Laura Bailey Envy - Wendy Powell Gluttony - Chris Cason Maes Hughes - Sonny Strait Fuhrer King Bradley - Ed Blaylock Riza Hawkeye - Colleen Clinkenbeard Jean Havoc - Mike McFarland New Cast Members: Alphonse Elric - Maxey Whitehead (Antonio from Romeo x Juliet, Czeslaw Meyer from Baccano) Scar - J Michael Tatum (Eneru from One Piece, Isaac from Baccano) Isaac McDougal - Bryan Massey (Ladd from Baccano, Nino from Gunslinger Girl: Il Teatrino) Aaron Dismuke will be featured in another role later in the series. FUNimation Entertainment will release "Fullmetal Alchemist:Brotherhood" on DVD beginning in Spring 2010. Marvel Comics

SKY DOLL – DOLL'S FACTORY #2 (of 2) Written by BARBARA CANEPA Adapted by C.B. CEBULSKI Penciled by ALESSANDRO BARBUCCI Cover by BARBARA CANEPA & ALESSANDRO BARBUCCI Fans and true believers, rejoice! An awesome treasure chest is finally at your disposal, filled to the brim with drafts, sketches, roughs, illustrations and all the painstakingly collected research material which allowed Barbucci and Canepa to raise the Space Fantasy saga to an all new level. Creating their own blend of drama and fun, mixing sci-fi and cyber culture with religious concepts and elements of design from the '60s, they have created a universe to dive into and delight in! So, raiders shift your gears to plunder and set your sights on the sexiest bounty in the comic book universe! Pages and pages of exclusive and previously unreleased magic can be found in this collector's issue! Including character sketches and designs, as well as an exclusive interview with the creators and a sketchbook by superstar artist Claire Wendling! 64 PGS./Mature …$5.99 Media Blasters Kuriousity has uncovered upcoming manga release plans from Media Blasters including Erotikku ni Oborero! by Higashino Yuu, titled under the name Drawn To Him. (11/24/2009) Douse, Koi Dakara by Naoka Kasuga, titled under the name Because of Love. (12/16/2009) Sentai Filmworks You're Under Arrest Season 2 DVD will be released on November 3, 2009. William Winckler Productions via The Fanboy Review William Winckler Productions is apparently releasing dubbed versions of Captain Harlock - paired on American TV with Quen Millenium Danguard Ace Fist of the North Star Gaiking - appeared on American TV syndication was part of the Force Five lineup Starzinger - appeared on American TV syndication was part of the Force Five lineup Tekkaman: The Space Knight - precusor to Tekkaman Blade (aka Technoman) The Adventures of Nadja A communication William Winckler Productions has clarified their plans for this anime. The company is working with Rioloco Productions in Japan, and Toei Animation Co., Ltd. in Japan, on new English dubbed feature films based on classic and current Toei Animation TV series. Twenty-three full length features have been produced (completed) to date. More are planned. These films are compilations of the original TV series. Executive Producers are Kozo Morishita (Toei Animation Co. - Japan), J.F. Oya (Rioloco Productions - Japan), William Winckler (William Winckler Productions - USA). All films have been written, produced, and directed by William Winckler. According to the representative, these are faithful English versions using the same character names, stories, dialog, violence, background music and sound effects of the original Japanese shows.

The movie titles to date, include Gaiking Gaiking II Gaiking III Danguard Ace Danguard Ace II Danguard Ace III Space Pirate Captain Harlock Space Pirate Captain Harlock II The Adventures Of Nadja The Adventures Of Nadja II Fist Of The North Star - The Shin Saga Fist Of The North Star - The Ray Saga Fist Of The North Star - The Souther Saga Fist Of The North Star - The Toki Saga Fist Of The North Star - The Raul Saga Fist Of The North Star - The Kaioh Saga Starzinger Starzinger II Starzinger III Lun Lun The Flower Girl Lun Lun The Flower Girl II Kitaro's Graveyard Gang Kitaro's Graveyard Gang II Key American voice talent include - William Winckler G. Larry Butler Robert Axelrod David Gerrold Kyle Rea Marieve Herington Don Glut Paul Oberle Bradford Hill Jason Barker-Avellino Laura Siegel Alison Lees-Taylor Caleb Pearson Fred Laderman (Fred Ladd) Chase Masterson George Lindsey Jr. Anne Lockhart Butch Patrick Further information on U.S. distribution will be made at a later time. For some background information William Winckler was the youngest producer of anime in America, when in 1984 at the age of 20 he wrote and produced the English version of Tatsunoko's "TEKKAMAN THE SPACE KNIGHT" series. Thirteen (13) half-hour episodes, and two (2) 96-minute compilation features were produced and syndicated all across America on television and home video. Mr. Winckler has written, produced and directed, as well as provided voices in over 130 anime TV shows. His award winning live-action cult movies THE DOUBLE-D AVENGER, and FRANKENSTEIN VS. THE CREATURE FROM BLOOD COVE, are successful DVD sellers on Amazon.com and other retailers, and top rentals on NetFlix. William worked with legendary anime fan / professional writer Fred Patten, having known Fred since the 1970's. Mr. Winckler is also close friends with U.S. anime icons Fred Ladd, and Corinne Orr. Fred Ladd provided voices in NADJA for William. William attended the premier of the live-action SPEED RACER movie with Ms. Orr. Mr. Winckler also was the first person to arrange for official die-cast toy car licensing in America for the original SPEED RACER property for U.S. toy company Playing Mantis in the 1990s. TOKYOPOP Upcoming releases include January HAPPY CAFÉ by Kou Matsuzuki February DEADMAN WONDERLAND by Jinsei Kataoka and Kazuma Kondo (EUREKA SEVEN) REMEMBER by Benjamin (ORANGE) PORTRAIT OF M & N by Tachibana Higuchi (GAKUEN ALICE) March Tim Burton's Alice in Wonderland .HACK//CELL novel, written by Ryo Suzukaze and illustrated by Akira Mutsuki HANAKO AND THE TELLER OF THE ALLEGORY by Sakae Esuno (FUTURE DIARY) HARU HANA by Yuana Kazumi (THE FLOWER OF DEEP SLEEP and MILLION TEARS) April .HACK//4KOMA, a collection of four-panel comics KOKAKU DETECTIVE STORY by Yoshisugu Katagiri New licenses announced at New York Anime Festival include May 2010 Song and Laughter (Boku ga Utau to Kimi wa Waraukara) by Natsuki Takaya (Fruits Basket) Ratman by Sekihiko Inui (Comic Party) August 2010 .hack//Link by Megane Kikuya (.hack//G.U.+) Seikon no Qwaser by Hiroyuki Yoshino and Kenetsu Satou (My-Hime) Blu BL imprint licensed include Croquis by Hinako Takanaga (Little Butterfly) Blood Honey by Sakyo Yozakura Love Knot by Lemon Ichijo Cute Demon (Kawaii Akuma) by Hiro Madarame Love Story in the Isolated Island (Sakoku Renai) by DUO BRAND. (Crimson Wind) Priest: Purgatory, a graphic novel that transitions between the previous manhwa and the upcoming movie, will be released in 2010. ICV2 reports will publish a full-color, 128-page graphic novel adaptation of Dennis Lehane's 2003 thriller Shutter Island ($21.99) French artist Christian de Metter (Emma, Le Cure), who is known for his evocative painterly art, adapted the novel for the French publisher Casterman an adaptation of Joss Whedon's The Cabin in the Woods is scheduled for February 2010 The Fruits Basket: Banquet fanbook, due in May 2010 Fruits Basket: Ultimate Edition Volume 4 and 5 will be released in January and June 2010 respectively Legends of the Dark Crystal and Return to Labyrinth will conclude in August 2010 Vetical New licenses announced at New York Anime Festival include Chi's Sweet Home - cat based comedy manga - an anime adaptation of which streams of Crunchyroll The Needle = manga inspired by the Hal Clement sci-fi novel Peepo Choo - Felipe Smith's (MBQ) manga - serialized in Japan in Morning 2 - about an Otaku given a chance to visit Japan Twin Spica - cute girl space acedmy manga - adapted into an anime and live action drama Non-manga releases include Nintendo Magic: How the Video Game Wars Were Won - due April 2010. City of Refuge by Kenzo Kitakata - fiction due August 2010 Flowers of Edo by Michael Kennedy - due May 2010 New Cute Stuff by Aranzi Aranzo - due June 2010 Check out Felipe Smith talking about Peepo Choo VIZ Media Viz has recently release the first season of the anime HONEY AND CLOVER - the romantic shojo comedy about a group of art school students who try to find their way through college, but when an innocent and talented 19-year-old girl enters their lives, things get a way more complicated and love triangles result. The 13 episodes are packaged in three discs.

Shonen Jump will begin serializing Toriko, described as "cross between Iron Chef and Land of the Lost," in Shone Jump February 2010. The first collection is scheduled for June. Bakuman will be serialized in Shonen Jump starting in May 2010, with the first collection scheduled for August 2010. New manga licenses at New York Anime Festival include Gente by Natsume Ono Grand Guignol Orchestra by Kaori Yuki (Angel Sanctuary) Library Wars: Love & War by Kiiro Yumi Nice to Meet You, Kamisama by Julietta Suzuki (Karakuri Odette) Rumiko Takahashi's RIN-NE, currently offered online, will be collected in 2010 on Sigikki Bob and His Funky Crew ( Bob to Yukaina Nakamatach) by Puncho Kondoh What's the Answer? (Kotae Wa Mittsu) by Tondabayashi Haikasoru sci-fi prose include The Book of Heroes (Eiyu no Sho) by Miyuki Miyabe (Brave Story) - due January 2010 Loups-Garous by Natsuhiko Kyogoku (Requiem from the Darkness) - due January 2010 Slum Online by Hiroshi Sakurazaka (All You Need is Kill) - due March 2010 The Next Continent by Issui Ogawa (The Lord of the Sands of Time) - due May 2010 also Vampire Knight Official Fan Book - due September 2010 Viz will be releasing the Kirby anime in 2010 Yen Press Kuriousity reports Yen Press will be releasing Darker Than Black collections On their website Yen Press currently has two volumes listed for the series, each one priced at $12.99 at 192 pages while the listing on AAAAnime is priced at $18.99. The new cover for Yen Press' release of the Spice and Wolf light novel (and original)

Elsewhere Speaking of English speaking territories... UK Anime Releases – October 2009
Upcoming in Japan
Promos To - Fumihiko Sori's adaptation of 2001 Nights Katanagatari Kämpfer - in casing your missing gender swap anime Yu-Gi-Oh 10 anniversary movie Yans! Gans! Anime NewType is reporting Rebuild of Evangelion 3.0 is due out in the Summer of 2010. Via Anime News Network, the lineup for MADHOUSE and NHK's Aoi Bungaku Series (Blue Literature Series) is Osamu Dazai's No Longer Human (Ningen Shikkaku) Original Character Design: Takeshi Obata (Death Note) Director: Morio Asaka (Card Captor Sakura, Chobits, NANA) Script: Satoshi Suzuki Character Design: Masanori Shino Cast: Masato Sakai, Wataru Takagi, Romi Paku, Aya Hisakawa, Mamiko Noto, Atsuko Tanaka, others Ango Sakaguchi's "In the Forest, Under Cherries in Full Bloom" ("Sakura no Mori no Mankai no Shita") Original Character Design: Tite Kubo (Bleach) Director: Tetsuro Araki Script: Ken Iizuka Character Design: Kunio Katsuki Soseki Natsume's Kokoro Original Character Design: Takeshi Obata Director, Character Design: Shigeyuki Miya Script: Mika Abe Osamu Dazai's Run, Melos! (Hashire Melos!) Original Character Design: Takeshi Konomi (The Prince of Tennis) Director: Ryosuke Nakamura Script: Sumino Kawashima Character Design: Mieko Hosoi Ryunosuke Akutagawa's "The Spider's Thread" ("Kumo no Ito") Original Character Design: Tite Kubo Director: Atsuko Ishizuka Script: Yuji Kobayashi, Atsuko Ishizuka Character Design: Yoshinori Kanemori Ryunosuke Akutagawa's Hell Screen (Jigoku Hen) Original Character Design: Tite Kubo Director: Atsuko Ishizuka Script: Yuji Kobayashi, Atsuko Ishizuka Character Design: Yoshinori Kanemori Iwa ni Hana offers some thoughts on the project

*

Hetalia - Axis Powers a gag character in which nations are anthropomorphize as bishonen (cute guys) will be adapted into a theatrical anime film. The anime was previously adapted in a 26 episode anime series, the broadcast of which was cancelled due to a controversial portrayal of Korea

*

The adaptation of Hideo Okuda's Kuchu Buranko (Trapeze) short story collection will be a hybrid of 2D anime and live-action. 20-year-old media personality Yumi Sugimoto will play a "sexy nurse" in both the anime and live-action segments. The work features Samurai Horror Tales (Bakeneko) director Kenji Nakamura and character designer/chief animation director Takashi Hashimoto

*

A third anime adaptation of romantic period games Harukanaru Toki no Naka de 3 has been announced A new .hack//Link anime will be produced in conjunction with the upcoming PSP game. .hack is a multimedia franchise based around a fictional massagively multiplayer gamer

*

Manga Via ANN Moyoco Anno (creator of Flowers and Bees, Happy Mania, Sugar Sugar Rune, Sakuran, also wife of Evangelion's Hideaki Anno, the manga adaptation of Chasing Amy) announced that he will be return to manga work after an 18th month hiatus to address health problems. Anno will be returning to touch up work on career-woman manga Hataraki Man and a short story collection, before working back up to serialization-level output.

*

Kodansha's Kiss magazine has announced that Tomoko Ninomiya's conservatory manga Nodame Cantabile will end in the next issue on October 10.

*

Shin Mazinger Zero Vol. 1 was release on 9.18

JOURNEYS This anthology, which will be printed exclusively in Japanese, features original stories by Leisl Adams, Deb Aoki, Queenie Chan, Svetlana Chmakova, Becky Cloonan, J. Dee & Tacto, Dan Hess, Myung Hee Kim, Moor John & Stela, and Lanny Liu. Debuting at Comitia on November 15th in Tokyo.

Live Action Sponichi reports Kuroki Meisa will replace Sawajiri Erika in the rumored live-action "Space Battleship Yamato" Music Macross album title since Macross Plus, Sharon Apple, The CREAM P.U.F. Macross F Movie The False Diva Mini Album Misc Bandai Visual will release undam Big Expo Special Stage Best Selection DVD set on December 22. The 280 minutes on content across two discs ill include footage from seven stage events. Tohru Furuya (Amuro Ray) in "Pilot G30th" Director Seiji Mizushima and the cast of Gundam 00 in "Gundam 00 Next Mission" event. "White Base Dosokai" (White Base Veterans' Reunion) with the cast of the original Mobile Suit Gundam The cast of the ruling Zabi family reenacted the famous "Sieg Zeon" speech from the same anime in "Zabi-ke no Shozo -Sieg Zeon-" (Zabi Family Portrait -Sieg Zeon-). "SD Gundam Academy"
Cool Figures News
Macross Themed Lucky Star Mementos Hit Akihabara

also on the Macross front Hasegawa's 1/48 YF-19 1/60 Max and Millia VF-22S from Yamato CONFIRMED - more here If you're still haven't gotten your fill of Evangelion... Unit-01 and Life-sized Asuka and Ayanami from EVANGELION 2.0 -AMS 2009 Soul Spec Eva Unit 1 Evangelion RC car Evangelion USB figures Neon Genesis Evangelion Pilot Interface Cell Phone Strap

Fewture EX Gokin Getter Robot - Getter 2 repaint Ver

Haruo Nakajima as Godzilla figure (Irasawa Version) S.O.G. Max Otoha Karas

WALX Gundam clips

More USB Transformers - Tigatron & Grimlock New Images

On the expensive brand name figures from, a 129 euro Karl Lagerfeld Tokidoki figure Junko Mizuno My Little Pony on Toy Box DX Brog Rokuron Q Mike From Tokyo Game Show, figures of Devil May Cry4 Play Art Play Art breaks Bayonetta Noriyuki Play Art Fullmetal Alchemist??city breaks BioHazard Kingdom Hearts Front Mission Final Fantasy Mickey Mouse Trailer Halloween Ver.
The Business
On About.com:manga Comic Shop Confidential: Meltdown Talks About the Challenges of Selling Manga

*

Laika (Coraline) laid off 63 computer graphics employees to narrow focus to stop motion animation. Studio publicist Maggie Begley wrote in to clarify: "It's not accurate to say that the studio is abandoning CG altogether. They will continue to use CG opportunistically in stop motion films and will continue to develop CG projects in house for further down the road."

*

AniPlex, the the anime production arm of Sony Music Entertainment will be increasing there output from the current level of one or two works a year. From the Trading Markets report A 13-episode story about a military girl will be aired starting in January, followed by another in April and two more in July. Producing an anime program costs 14-15 million yen (US$153,538-164,505), several million yen more than making animation based on comics. Sony Music Entertainment will also bring its original anime film to theaters next year, with showings planned in more than 10 cities. The company sees new anime works as "a perfect opportunity" to create breaks for up-and-coming musicians under its label, says an official.

*

Did you know that Troma (the Toxic Avangers people) distributed My Neighbor Totoro in North American theatres? UK's tabloid The Mirror offers a history of Troma's business with an overstated look at the Totoro bits.

*

Canned Dogs offers an >a href="http://zepy.momotato.com/2009/09/12/early-gonzo-funeral/">early obitutary for Gonzo New Japanese prime minister Yukio Hatoyama wants a full review of the more than 100 billion euros stimulus spending When Hatoyama's new cabinet took office this week he repeated his election pledges to focus spending on consumers. Former PM Taro Aso's planned manga museam was named as one iniative that's likely on the chopping block And, the cancellation of the new facility for exhibiting and preserving Japanese pop culture, including animation and manga, was announced by Minister of Education, Culture, Sports, Science and Technology Tatsuo Kawabata. "We would rather focus on fostering human resources, including creators, who will contribute to promoting media arts," said Kawabata. "It is indispensable that we make our utmost efforts to develop and promote Japan's world-leading media arts. In this respect, we and bureaucrats have a shared understanding," Kawabata told reporters after conducting hearings with all the departments of the ministry. Kawabata also said that he has requested the Cultural Affairs Agency to propose alternative promotion measures apart from building a new facility. Diverting the construction cost to human resources development, as well as including it in future budget discussions from fiscal 2010, will also be considered. "While companies are willing to pay tens of millions of yen to sponsor a cartoon show, those who actually create animation on the ground only get a few million yen. I am also aware that there are many young people who are forced to give up animation jobs because they cannot make a living," Kawabata said.

*

Gainax co-founder and otaku scholar Toshio Okada is being sued by the operator of a defunct mobile phone-based Internet site related to his book. (Sayonara Mr Fatty, released in North America by Vertical Inc). T2 Mediapal, the company that developed the software for the site, filed suit against Okada, at the Tokyo District Court demanding some 22 million yen in damages in connection with the closure of the site due to a rights dispute regarding royalties and rights between mobile phone Internet sites. Okada has stated that he had "informed the mobile carriers about the situation with the other site, which was operating without a copyright agreement. "The complaint is a false accusation, and very regrettable," the writer concluded.

*

Imagi International announced that Ting Chuk-kwan has assumed the role of Acting CEO and has been re-designated as an executive director. William Courtauld will cease to act as the Acting CEO due to health reasons. Imagi International is the parent company of Astro Boy producer Imagi Animation Studios.

*

Anime News Network reports that Anime Expo organizers, the Society for the Promotion of Japanese Animation (SPJA), has ended their six year relationship with Chase Wang's BAM! Marketing, Publicity & Promotions

*

Rethinking the Long Tail Theory: How to Define 'Hits' and 'Niches'
Anime x Games
Media Molecule, makers of Little Big Planet commented that they'd like to work with Hayao Miyazaki and Studio Ghibli. Professor Layton developers Level-5 are working with Ghibli on the forthcoming Ninokuni Speaking of which, new trailers for and the new Professor Layon GhibliWorld has a trailer of Ni no Kuni: The Another World from Tokyo Game Show

*

A bit of a teaser out of Tokyo Game Show

*

Space Knight Tekkaman and Frank West are confirmed additions to Tatsunoko vs Capcom Anime style fighting game BlazBlue is getting a four character expansion in BlazBlue: Continuum Shift

*

New Astro Boy screen shots with boss battles
Digital Distribution
Manga Entertainment is now offering Robotech on YouTube

*

The English dub of Ruruoni Kenshin, Samurai X is on Crackle

*

VIZ Media confirmed at New York Anime Festival that Inuyasha: The Final Act, the upcoming adaptation fo the latter part of the manga, will stream on Shonen Sunday and Hulu start October 3rd.

*

FUNimation has begun streaming a number of new series including Ah! My Goddess Bamboo Blade Higurashi: When They Cry Slayers Revolution Strike Witches Tower of Druaga Vandread Videos are online here

*

Starz Digital Media has announced some of its content distributed on DVD by Anchor Bay Entertainment (including Overture Films, Anchor Bay Films and Manga Entertainment) is now available on iTunes for sale and rental. Animated titles include Dead Space: Downfall, Hellboy: Blood and Iron, Hellboy: Sword of Storms and Street Fighter II: The Animated Movie.

*

Crunchyroll's fall simulcast streaming lineup includes • Beast Player Erin • Gintama • Hanasakeru Seishonen • Mainichi Kaasan • Naruto Shippuden • Reborn! • Shugo Chara

*

The Anime Network's player has added Gakuen Alice (Alice Academy), Devil Hunter Yohko, World of Narue, Blue Seed Beyond, Burn UP W, Wedding Peach, Legend of Crystania OAV, and Blood Reign Curse of the Yoma.

*

Hulu is reportedly already building and testing a subscription service Dan Rayburn writes on the BusinessOfVideo blog that execs at Hulu have "a very clear plan for the [subscription] offering from a technical standpoint," and that engineers are "already beta-testing a subscription-based video service internally."

*

Tata DoCoMo has begun offering Japanese mobile manga in India as of Sept. with 6 titles translated into English and more planned to follow.

*

Manga Help, a repository of scans of manga and fan translations has approached manga published to enter an legitimate promotional agreement. I am sure that by now, most everyone at Viz including yourself are aware of the huge online market for manga distribution. The numerous online manga readers such as OneManga, MangaFox and MangaHut serve as a great testament to this fact, despite their main focal point of English language manga. I am also sure that I do not need to go into detail about the 'grey-area' legality of such websites, and how this is currently a market share which, to the best of my knowledge - correct me if I'm wrong, Viz holds very little control and monetisation over. ... MangaHelpers as a website is considered by many as _the_ greatest and most notable manga community in the world. We reach millions of visitors worldwide, and from there the happenings and activities of our members spread to virtually every manga fan site on the net which deals in online manga. Yes, even OneManga, MangaFox and MangaHut retrieve both volunteers/staff and member submissions from our community. We would like to think that over the years, we have served an integral yet unofficial role in making Manga brands known and appreciated on a global basis. It is through this indirect cooperation that we got the idea; why not go all the way? a message to the Manga Helper community The business plan internal conversation Icarus' Simon Jones offers his impressions

*

Sony's PSP manga distribution offerings were outligned at Tokyo Game Show. Content for the Playstation Portabe (PSP) will be offered through the Playstation Store. Launched titles for the Japanese service include ASCII MediaWorks Shakugan no Shana Nogizaka Haruka no Himitsu Nanatsuiro Drops Enterbrain My Girlfriend's A Geek (Fujoshi Kanojo.) Desert Punk (Sunabozu) Horo Musuko Ii Denshi Spelunker Sensei Kadokawa Shoten Sgt. Frog (Keroro Gunso) Neon Genesis Evangelion Neon Genesis Evangelion: The Shinji Ikari Raising Project Neon Genesis Evangelion: Angelic Days (Shin Seiki Evangelion: Koutetsu no Girlfriend 2) Neon Genesis Evangelion: Gakuen Datenroku Petit Eva ~Evangelion@School~ A Girl Who Runs Through Time Toki wo Kakeru Shoujo -Tokikake- Macross 7: Trash Macross Frontier Kamogawa Harumo Eureka Seven The Melancholy of Haruhi Suzumiya Melancholy of Haruhi-chan Suzumiya Chrome Shelled Regios: Secret Side Uragiri wa Boku no Namae o Shitteiru Lucky Star Lucky Star: Okiraku Carnival Lucky Star: Pocket Travelers Nichijo Kodansha Nodame Cantabile Love Hina Kindaichi Case Files Baribari Legend Shin Kotaro Makaritoru! Judo Hen Fukkatsu!! Daisan Yakyuubu Shueisha Dragon Ball (Saiyajin Arc) One Piece Naruto Bleach Gintama Reborn! Shaman King Read Kochira Katsushika-ku Kamearikouen-mae Hashutsujo Anime Pyu to Fuku! Jaguar News Yu-Gi-Oh! Network Tegami Bachi (Letter Bee) Rurouni Kenshin Death Note Hatsukoi Limited. NANA Boys Over Flowers The Gentlemen's Alliance Cross Kimi ni Todoke Honey and Clover Liar Game Shogakukan Detective Conan Hayate the Combat Butler Major Zettai Karen Children Doraemon Revolutionary Girl Utena Square Enix Fullmetal Alchemist Soul Eater Dragon Quest Saga: Emblem of Roto Complete Edition Sumomomo Momomo Mahojin Guru Guru Nangoku Shonen Papuwa-kun Hakusensha Titles to be determined Bandai Visual Kuro-Bara no Saburo ready lady's how to Redline Miss Maverick ni wa Sakarau na Ontama! Yokai Manga Gachapokke Fujimi Shobo Seitokai no Ichizon Omamori Himari Chrome Shelled Regios: Missing Mail Futabasha Crayon Shin-chan Kariage-kun Ballad Namonaki Koi no Uta Masuikai Hana Kamakura Monogatari Maestro Town of Evening Calm, Country of Cherry Blossoms Kono Sekai no Katasumi ni Haken Senshi Yamada Noriko Uchi no Dai-Kazoku Shiawase no Jikan
Crayon Shinchan Creator Dies in Hiking Accident
Missing Crayon Chinchan creator Yoshito Usui has been confirmed dead following a mountain hiking accident in Gunma Prefecture . Police announced that Usui was found with a digital camera containing a photo point down a steep cliff. "Usui apparently took that one last shot and then slipped and fell," an official from Futabasha Publishing said. "We are completely shocked with this consequence." The comedy manga followed the adventures of a precociously vulgar kindergarten student. The mischievous character was long a target of parent groups, who blame the manga and its anime adaptation for disrespectable behavior.

*

For fans - a melancholy Yuichiro Sueyoshi MAD video colllecting Shinchan animation Some Space Coyote tribute art
Event News
Sunao Katabuchi's Mai Mai Miracle will screen at London's Barbican November 26th Also in the UK Anime All Nighter: Oktoberfest 2009 - featuring Evangelion 1.0, Time of Eve, The Sky Crawlers and King of Thorn

*

Miami, FL's Animation Supercon (October 2-4) will reunite the cast of Futurama, with convention appearences by Billy West: Star of Futurama (Philip J. Fry, Professor Farnsworth, Zapp Brannigan, Dr. Zoidberg), Ren and Stimpy (Ren and Stimpy), Looney Tunes (Bugs Bunny and Elmer Fudd), Doug (Doug) and TheWoody Woodpecker Show (Woody Woodpecker). David X. Cohen: Co-Creator, Head Writer and Executive Producer of Futurama. John DiMaggio: Star of Futurama (Bender, Flexo, Elzar) Phil LaMarr: Star of Futurama (Hermes Conrad, Rev. Lionel Preacherbot) Maurice LaMarche: Star of Futurama (Kif, Morbo, Calculon, Lrr, Donbot, Hedonist Bot), Pinky and The Brain (The Brain), Tripping the Rift (Gus), Xiaolin Showdown (Master Fung), Inspector Gadget(Inspector Gadget), Tiny Toon Adventures (Dizzy Devil), Transformers (Six Gun) and The Critic (Jeremy Hawke). Other guests include Rob Paulsen: Star of Pinky and The Brain (Pinky) Bill Morrison: Concept Artist of Futurama and Co-Founder / Creative Director for Bongo Comics. Mike Kazaleh: Animator and Comic Book Artist. Animation credits include: The Simpsons, Cool World, Mighty Mouse Allen Bellman: Golden Age Comic Book artist for Timely / Marvel and Lev Gleason.

*

Vampire Girl vs. Frankenstein Girl (L.A. premiere!) + Tokyo Gore Shorts will be shown during a Tokyo Gore Night at the The Cinefamily in LA "Tokyo Gore Night is like a GWAR concert -- without the bloodstained clothes, and in Japanese! " Tuesday, October 13th | 8:00pm

*

Jacob Burns Film Center will host a Satoshi Kon Film Series October '09 in Pleasantville, NY October 1st Tokyo Godfathers October 13th Perfect Blue October 26 Millennium Actress

*

A report on Anime Weekend Atlanta CollectionDX presents a look at the Koto affair, Kotobukiya at SDCC Taiko at LA Anime Convention Mikomicon The Automobiles of Anime and Manga: Exhibit to Open in October at the The Toyota Automobile Museum - featuring Initial D, Detective Conan, Speed Racer and the Lupin III film Castle of Cagliostro
Worth Checking Out...
Insight CNNgo Tokyo has launched with a number of familiar names contributing A transcript of Gundam creator Yoshiyuki Tomino's comments at New York Anime Festival Jog's My Life is Choked with Comics #19a: Manga

Podcast: Hot Tears of Shame x Episode Thirty-Three - The Drifting Classroom - Theoretical Perspective on Manga, Anime and Otaku - Patrick Macias' lecture for the 'Manga, Anime and Modern Japan: the Reality of an Illusion' course at California State University Monterey Bay. Anime 3000 Panel - S02E05 - Tokusatsu panelists include Sean Russell – Host and owner of Anime 3000. Fernando Ramos – Writer and Japan Correspondent for Anime 3000 Mike Dent – Host/Producer of R5 Central, writer for Otaku USA Patrick Macias – Editor and Chief of Otaku USA Let's Anime on anime based on western lit The Patrick Swayze Manga Recommendation Guide Tim Eldred talks FINAL YAMATO: The Legacy Begins Katherine Dacey's Manga Hall of Shame New York Times on Evangelion 1.0 Colony Drop - Boring-As-Hell Robots And The Mecha They Pilot: Good Morning Althea Reverse Thieves on Gundam 0080: War in the Pocket, A Pocket Full of Tears - the Gundam series that I recommend most frequently The objectives, the feelings, and the missions are all clearly motivated by the characters not the politics. There are mobile suits but they are almost MacGuffins to move along the individual stories within 0080. I won't claim that 0080 is the Gundam series for people who hate robots, that Gundam series does not exist. However, this is the Gundam series for those who care most about the people behind the machines and how they are effected by war. Flipped!: David Welsh On CMX and Swan

Tim Maughan on the beginning of 20th Century Boys - also Matt Brady on 20th Century Boys: Drugs and hookers always liven up a narrative Ed Sizemore on popular academic tome Otaku: Japan's Database Animals Speaking of acedemic works, Manga Recon on God of Comics: Osamu Tezuka and the Creation of Post-WWII Manga Jason Thompson on Black God a manga from Korean creators Ren and Stimpy's John K rhetorically asks What Are The 2 Most Prominent Features Of Anime characters? - some visual impression here Manga Critic on Moyasimon: Tales of Agriculture, Vol. 1 Artist Takashi Murakami on how he paints Otaku USA on Four-Eyed Prince Dragon Ball Season One Welcome to the NHK

Anime Classic Review on Violence Jack Harlem Bomber - 1986 A look at at the characters that influenced Revolutionary Girl Utena

Mark Schilling on live action manga adaptation Air Doll manga concerning the AARP age crowd Mono no aware on the Paprika novel a critique of the Yen Press translation of Yotsuba The sound effects are also left untranslated, for the same reason that I assume the honorifics were left in. Untranslated isn't exactly right, though. There are little notes next to the first iteration of each sound effect in a group that explains what the sound is. Otherwise, the sfx are untouched. It's a little lame and distracting, if I'm being perfectly honest. It's another case of being too faithful. I've been reading manga for a long time. I know that "doki doki" is the sound of a heartbeat, "ora ora ora!" is what people say when they're punching someone over and over, and that chicks go "piyo piyo!" Andrew Cunningham on the tricky translation challenges presented by volume 10 of Hideo Yamamoto's (Ichi the Killer) Homunculus Sci-Fi Japan Covering the Toho Icons: An Interview with Ed Godziszewski and Steve Ryfle CollectionDX on self-aware mecha anime Jinki: Extend Genji Press on sci-fi prose Zoo (Otsuichi) Cultural Notes Wired on The Assclown Offensive: How to Enrage the Church of Scientology - 4Chan vs Scientology The Daily Evergreen calls Japan is now the land of the setting sun - low birth rate, otaku and hikikomori Rose of Versailles - a popular manga with a significant role in the shaping of shojo manga- creator Riyoko Ikeda was honored with the "Good Ager Award" in a ceremony on Tuesday in Ueno, Tokyo. Prime Minister Yukio Hatoyama's Otaku interests Yukio Hatoyama's Best 10 Manga 1 Robot Santohei by Koremitsu Maetani 2 Niji-iro no Trotsky by Yoshikazu Yasuhiko 3 Golgo 13 by Takao Saito 4 Sangokushi by Mitsuteru Yokoyama 5 Kaji Ryuusuke no Gi by Kenshi Hirokane 6 Omoshiro Manga Bunko Series 7 GeGeGe no Kitaro by Shigeru Mizuki 8 Doraemon by Fujiko F. Fujio 9 Mighty Atom by Osamu Tezuka 10 Sazae-san by Machiko Hasegawa Yukio Hatoyama's Best 5 Anime 1 Spirited Away by Hayao Miyazaki 2 Princess Mononoke by Hayao Miyazaki 3 Doraemon by Fujik