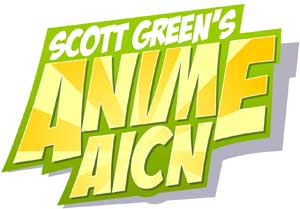 Logo handmade by
Bannister
Column by
Scott Green
During a press event for "The Private Lives of Pippa Lee," Keanu Reeves updated MTV on the status of the live action adaptation of anime sci-fi western Cowboy Bebop. Reeves is to play Bebop's protagonist, Spike Spiegel. "There's a draft of the script, but the writer did such a great job [that] in order to make the movie, you would need half a billion dollars." ... However, Reeves indicated that the writer's adherence to the galaxy-spanning adventure of the full entire series might prove a little daunting for production. "So the studio went, 'This movie is fantastic and it would cost half a billion dollars," laughed Reeves, "so he's doing a rewrite." ... "The only challenge was to make a satisfying western narrative out of the kind of storytelling that happens," he added. "There's a great draft, so we're just trying to pull it back a little bit now." The 26 episode Sunrise tv series and BONES movie followed a hard luck cadre of bounty hunters in the waning days of wild west period of solar system wide colonization: haunted but slick ex-gangster Spike Spiegel, grizzled veteran ex-cop Jet Black, gambler/femme fatale Faye Valentine, incorrigible hacker Ed, and data dog Ein. Combining artful homages to Western media, inventive direction from Shinichiro Watanabe and eclectic music from Yoko Kanno, Cowboy Bebop won over many fans when it was released on DVD by Bandai Entertainment and aired on Adult Swim. According to Hollywood Reporter a law suit has been filed in Los Angeles Superior Court relating already contentious adaptation of combining giant robot Voltron. Indie producers James Young, Ford Oelman and Mark Costa of banners Animus Films and NHO Entertainment allege that St. Louis-based World Events, which holds rights to the television property, and its partner Kickstart Prods. negotiated illegally with other producers during what the producers say was an exclusive period. "World Events secretly conspired with Jason Netter and Kickstart Entertainment to find investors and make the movie without NHO and Animus during the terms of the exclusive deal," the suit says. The plaintiffs are suing for breach of contract, fraud and interference with contractual relations, and are seeking various forms of damages. World Events and Kickstart responded with the statement "this lawsuit is frivolous and without merit, and we will defend ourselves vigorously," adding "fortunately, these baseless claims do not in any way encumber the film or any other Voltron project, and we are excited to proceed on the long-awaited Voltron feature film with our partner Atlas."

*

Back in July, Hollywood Reporter's Risky Business blog has delved into the efforts to kickstart the live action of combining giant robot Voltron. ImageAtlas Entertainment's Charles Roven, Richard Suckle and Steve Alexander, the producers behind "Get Smart" and "The International" (and Roven of course also produced "The Dark Knight) have acquired the rights to make a live-action feature based on the robot-lion property, pushing the project forward after several years in development with the Mark Gordon Company. Live action Voltron hit some legal trouble last year. According to Anime News Network, World Events Productions (WEP) attempted to serve Toei Animation with a law suit concerning the live action adaptation of Voltron on Monday. While Toei produced Hyakujuu Ou Golion (King of Beasts Golion), the anime localized as "lion" Voltron and Kikou Kantai Dairugger XV (Mechanized Fleet Dairugger XV), localized as "vehicle" Voltron, Koplar Communications licensed the rights to that original anime and produced the Volton localization. The relationship between Kopar and Toei went to the courts in 1999 when Koplar's WEP production company created the CG Voltron: The Third Dimension, leading to new agreements between the companies in 2000 , and future head-aches trying to suss out who had the rights to what. For more on the dispute between Kopar/WEP and Toei that ensued following Variety's report concerning the Voltron live action, check out Anime News Network's blow by blow here.
Watch Anime parody video: Voltron, Hell Bent for Leather in Animation | View More Free Videos Online at Veoh.com

*

Imagi has announced the premiere dates for the CG Astro Boy movie Imagi will be the host of the world premiere of Astro Boy on 5th October. Director, David Bowers, and Producer, Maryann Garger, plus Japanese voice talents including Aya Ueto and Koji Yakusho, are expected to attend the world premiere. The film's production base, Hong Kong, will host its own premiere on 17th October, with Astro Boy's Cantonese voice talents, including Aaron Kwok and Goum Ian Iskandar, expected to attend. Los Angeles will host its premiere on 19th October. Astro Boy voice talents including Freddie Highmore, Kristen Bell and Nicolas Cage are expected to attend the L.A. premiere. From the Animation Guild Blog This first release will be a big deal for Imagi, and it will be doing multiple roll outs through the month of October. The picture hits big, the company kicks into high gear with several other projects. Corporate chiefs say that Imagi will move ahead with newer product no matter how Astro Boy performs, but I tend to think that the film's success will be a huge shot in the arm. Imagi is continuing story development on its next project. If Astro is successful, the Sherman Oaks studio space should fill up pretty quickly with newer employees ... or so I'm told.