---
What's SHOOT THE MESSENGER?
Well, AICN COMICS: SHOOT THE MESSENGER is your weekly one stop shop for comic book -EWS. What's comic book –EWS? Well, it's our hodge podge of everything not reviews here at AICN Comics. Sure you can find out the @$$Holes' critical opinions of your favorite books every Wednesday at AICN Comics. But here, you'll find special reports such as previews, interviews, special features, and occasionally news gathered here from our online brethren at Newsarama, CBR, Wizard, etc. Sure those guys are the best at reporting news as it breaks. Click on the links for the original stories. This column cuts the crap to run down all the vital information for those of you who don't follow it as it comes in, and serves it all up with that special ingredient of @$$y goodness.
Hey all, Ambush Bug here with another informative romp we like to call Shoot the Messenger. I just got back from the Donald E. Stephens Center in Rosemont, IL for this year's Wizard World Chicago Comic Convention. Faults aside (Fellow @$$Hole Sleazy G will get into that in a sec), I had a great time walking the floor and chatting with friends new and old. These cons are a great chance not only to meet some of your biggest heroes, but it also serves as a great gathering spot for folks who all love the same thing…comics. Sleazy G was there with me this year and he wrote up a little report about the whole thing so I'll pass the mic to him and I'll be back a little later for an interview with the owner and publisher of Radical Comics, Barry Levine.
Take it away, Sleazy!
---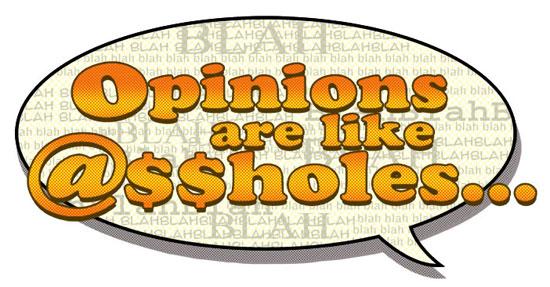 Sleazy g. talks pros and cons at The 2009 WizardWorld Chicago Comic Con
Sleazy G. here to talk about this year's Chicago Comic Con. I've noticed some mixed comments elsewhere, including some people actually praising the con as being one of the better in recent years. I'll go into a couple of things that were a positive this year, but I'm hear to tell you that all things considered it was easily the worst in Chicago I've ever seen—a disaster top to bottom with little reason for anyone, fans or creators, to return next year.
First, let's talk about the good. Since Marvel, DC, Dark Horse and Image all pulled out of the convention, the smaller publishers (those who showed, that is) had a much better con than usual, drawing more visitors and making more sales than they might otherwise. It also meant that fans had much easier access to those in artists' alley, and the vendors who showed up seemed to be doing pretty steady business. From the perspective of the smaller publishers and the retailers, the convention may have appeared to be relatively successful. Also, in light of his publisher having bailed on the convention, it was an amazing gesture on Mark Millar's part to not only come to this train wreck of a con but also to show off a dozen minutes or so of footage from the upcoming film adaptation of his film KICK-ASS.
Now let's hit the "big" announcements: Over at Marvel, Ultimate Red Skull will turn out to be Cap's illegitimate son from the day before he left for war and will be joined in the pages of the new ULTIMATE AVENGERS book by ultimatized versions of Blade and Ghost Rider, along with a new Wasp and War Machine as well as a new African-American Hulk and Nick Fury's wife. There's going to be a four-issue Spidey book filling in all those areas from SECRET WARS you've been wondering about. Jeff Parker is taking over THUNDERBOLTS. Jason Aaron's bringing back Fantomex and Marvel Boy in the pages of the DARK REIGN: THE LIST one shot. And finally, there's going to be an Anti-Venom miniseries written by Zeb Wells featuring Frank Castle.
On the DC front, Doc Savage is returning, initially in the pages of a BATMAN/DOC SAVAGE one shot being written by Brian Azzarello, set outside the DCU in a world without magic or superpowers. More pulp characters will pop up, including The Spirit, The Blackhawks, and The Avenger (no The Shadow yet, though). Also featured will be Batman, Black Canary and Wildcat, which is a bit of a surprise. REBELS is going to start tying in more closely with the rest of the DCU starting in November, when it'll get sucked into BLACKEST NIGHT; expect to see STRANGE ADVENTURES tying in to REBELS as well. Also, SUPERMAN/BATMAN's BLACKEST NIGHT two-issue tie in will feature Bizarro and Solomon Grundy.
From the smaller publishers, it was announced that Avatar Press will have more work coming from Alan Moore and Jacen Burrows in NEONOMICON and two new Warren Ellis series, SUPERGOD and CAPTAIN SWING AND THE ELECTRICAL PIRATES OF CINDERY ISLAND. Dynamite Entertainment also announced two more books in the PROJECT: SUPERPOWERS series: a Ghost one shot by Jai Nitz and another one shot I've forgotten (and can't find any details about on either Wizard or Dynamite's websites…).
And now, on to the bad. This convention has been sliding downwards for three years or so now, and this was by far the worst I've ever seen from a fan perspective. Only a handful of creators and editors from the top half-dozen or so publishers showed up, and there were no major panels or announcements to speak of. Gone are the days where big, exciting panels were front-loaded with star creators featuring huge announcements, leaving me wondering why I was even attending panels. And without panels, one has to wonder why they're paying 25 bucks a day to buy back issues or trades at a discount—why not stay home and use the extra 50 bucks to just buy what you want at your LCS?
As for the panels and Q&A's that did exist, here's a question: why would you have two different schedules in the official guide for the weekend that have contradictory days and times listed for the panels? And why would you then, on the day of the panel, take a Sharpie to the cardboard outside the room and reschedule panels, add/drop guests, or cancel them entirely? Look, the whole point of a schedule is that it allows me to schedule where I want to be and when for very specific reasons. If you're not gonna stick to the schedule, DON'T SCHEDULE ANYTHING. AT ALL. Just cancel your con and stay the hell home, cuz you're wasting everybody's time and ruining their weekends.
Case in point: if any of you luckless bastards bought tickets because you wanted to see the panels with the two biggest celebrity draws, Rhona Mitra and Michelle Rodriguez? Well, tough shit. Rhona's Q&A was apparently cancelled and Michelle's was moved from 3 PM Sunday to 12 PM Sunday—a time when the published schedules had NO PANELS WHATSOEVER, meaning if you followed the schedule you'd miss 'em entirely. I mean, when you see Rhona's name blacked out on a schedule and "Westwood College" scribbled in Sharpie, that's so sad it's hilarious. And that's not even addressing the fact that there were only three or four hours of programming a day—1 PM to 5 PM at best, which is laughable compared to previous years which were jam-packed and full of difficult choices.
And speaking of the celebrities: what the hell? Aisle after aisle of actors, wrestlers, and Playboy models…but no comics creators? At COMIC CON? Yeah. Depressing for the fans, depressing for the celebrities…just stop already. Compounding the problem? Hellishly overpriced evening programming. No, I'm not going to spend a hundred bucks to stand in an empty room with a cash bar and Gil Gerard and Erin Gray or 150 bucks for an hour with Ray Park, no matter how nice they may be in person, and that's just one of at least half a dozen insanely priced (up to $250!) examples. Y'know, if you wanna have a kickass con, JUST THROW A COUPLA COOL PARTIES AT NIGHT. And pay the celebrities yourself. And watch the money pour in from admissions and the cash bar without charging separately for the party.
The scheduling snafus, the lack of a presence from actual comics companies and creators, the huge number of low-level non-comics celebs (I shit you not, Christopher Knight actually wrote "Peter Brady" next to his name in marker), the misspellings in the official guide of words like "Gallactica" and "Werringo" among others...and that's not to mention the exhibitors on the floor who were disgusted to find they had been shifted to different floor locations than they had paid for, or that they were paying more than other exhibitors for the same amount of floor space.
In the end, everything officially con-related was a mess and made for a lousy fan experience. The only redeeming aspect of the con was the Hyatt bar after about 10:30 PM. The drinks may have been overpriced, but hanging out there with fellow fans and the creators we all enjoy made the entire weekend. Mark Millar invests an incredible amount of time to talking to his fans, and I'm always impressed with how casually he handles it and how much fun he appears to be having with it. The Avatar Press guys are always fun to hang with, Jai Nitz is a swell guy, Jeff Katz was a hilarious ball of energy who doesn't seem like he's ever stood still for two minutes in his life…that tiny little bar was full of like-minded people getting to connect and have a few laughs (and shots) together, and it was far and away the best part of the weekend from a fan perspective.
People hanging out and talking about what they love is the whole point of the weekend; it just would have been nice to have more people, professional and fan alike, to do it with. I'd really like to see Wizard focus hard on this convention next year and pull it out of its tailspin. Scheduling it farther away from the date of SDCC and not the same weekend as Lollapalooza would both be a huge help, but the loss of the four biggest publishers is hard to work around. A lot of the people there this weekend were talking about the con as if it were already dead; based on how the smaller publishers and retailers performed, though, that may be premature. It seems like it may be time, though, to decide to either go all out and beef the con back up or scale back to a small press expo that focuses on indie creators and smaller publishers, giving them some much-needed exposure. I'd much rather see it survive than die out, but there's little doubt that it cannot continue on in the fashion it did this year.
Sleazy G is one of the Original @$$Holes and has reviewed and co-edited for AICN Comics for close to seven years. Sleazy is the unsung hero of AICN Comics, doing much of the editing for the column.
---
Bug talks with Radical Comics' Barry Levine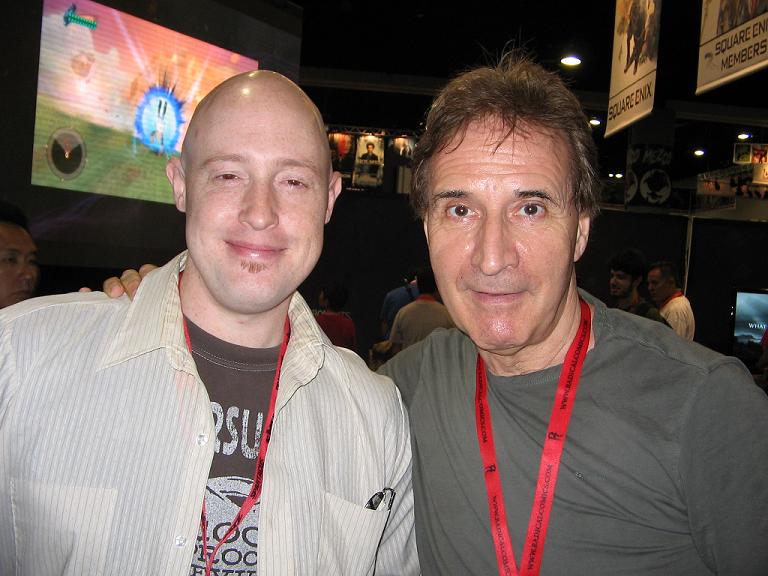 It's the Bug again with another interview from the convention floor at the San Diego Comic Con. I still have a ton of interviews to transcribe from that life-altering convention experience, but this interview was one of the coolest. We talk art, stars, movies, comics, and tattoos in the below Q&@ with Radical Comics top dog Barry Levine. The Radical booth at the con was one of the most star-studded, by far. At one time, I was surrounded by Gene Simmons, Tiny "Zeus" Lister, Wesley Snipes, and Carrottop. AICN Top dog Harry Knowles hosted the Radical panel a short while after this interview and the night after this interview took place, Harry, myself and a few hundred people got a special concert experience at the Hard Rock Café seeing Nick and Gene Simmons rock out with their band. The drinks were flowing and so was the fun. From their very first issue, Radical Comics have rocked, but they took rocking to whole new level at this year's con. Here's what Barry Levine had to say.
AMBUSH BUG (BUG): First off thanks for taking the time to meet with me. We've talked a couple of times through email, but we've never met face to face, so it's a pleasure to meet you.
BARRY LEVINE (BL):
Great, you too.
BUG: You guys have a great set up here at the Con. Can you talk about some of the things you've got going on at the con this year?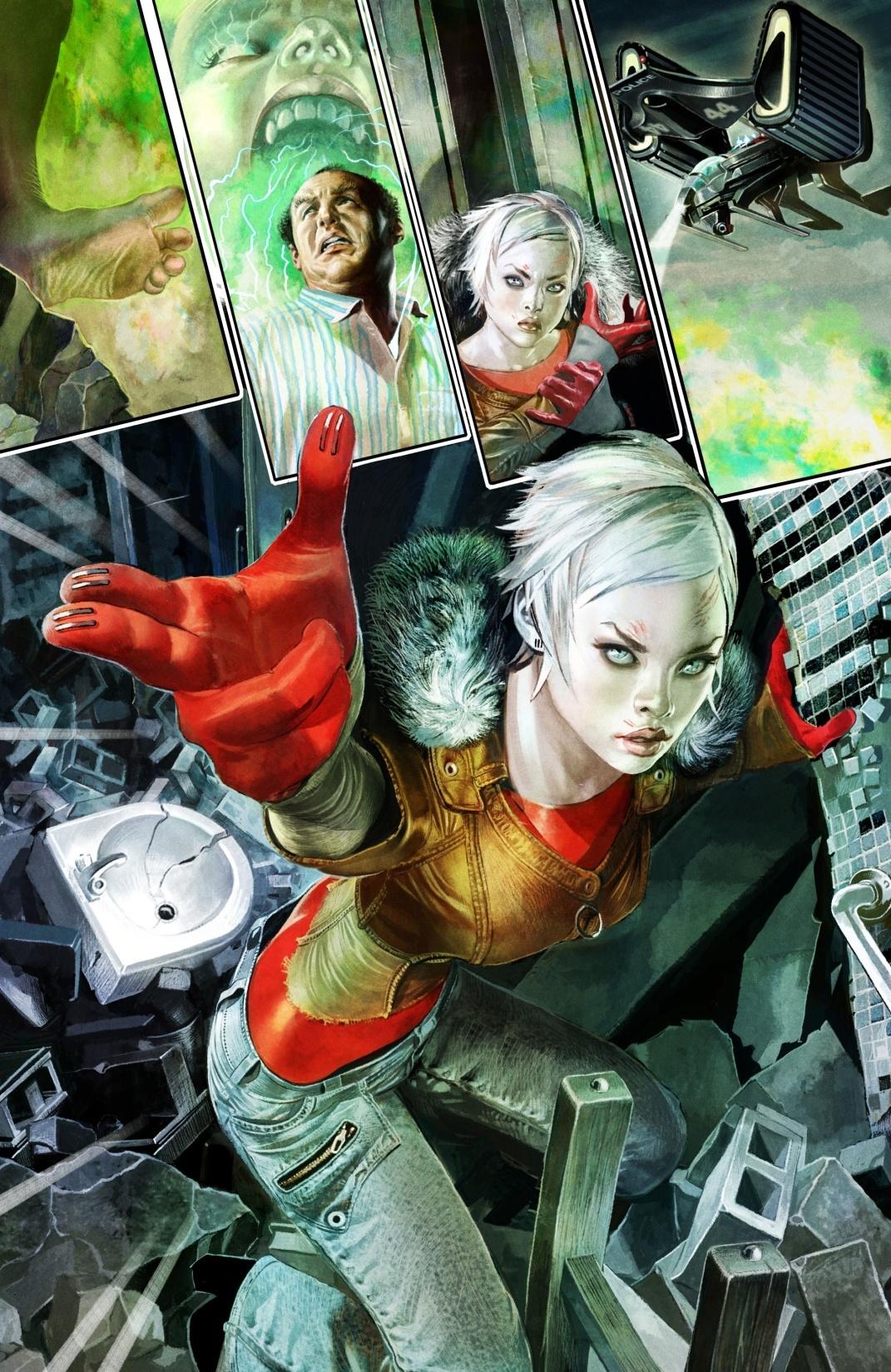 BL:
Yeah, well, first of all, we've got our biggest panel ever, with everyone from Steve Niles to Rick Remender to David Hine to Steranko to Arthur Suydam. And we've got your guy, your boss, Harry Knowles, to host the panel. Actually, his favorite comic he said was HOTWIRE. So this was kind of an affirmation, a validation for us because we started out as a comic book company and we turned into a publishing company. We're never going to turn out backs on comics, because that's the essence of what we are, and our high content and our art is predicated on it, but we made the announcement that we don't want to do single issues any more. We want to do double issues. We're doing 48 to 62 page first issues, second issues, and third issues. Instead of six issues, we do three issues. And we've found that all the writers are in love with it because it gives them more chance for mythology, more chance for backstory, and more chance to develop characters.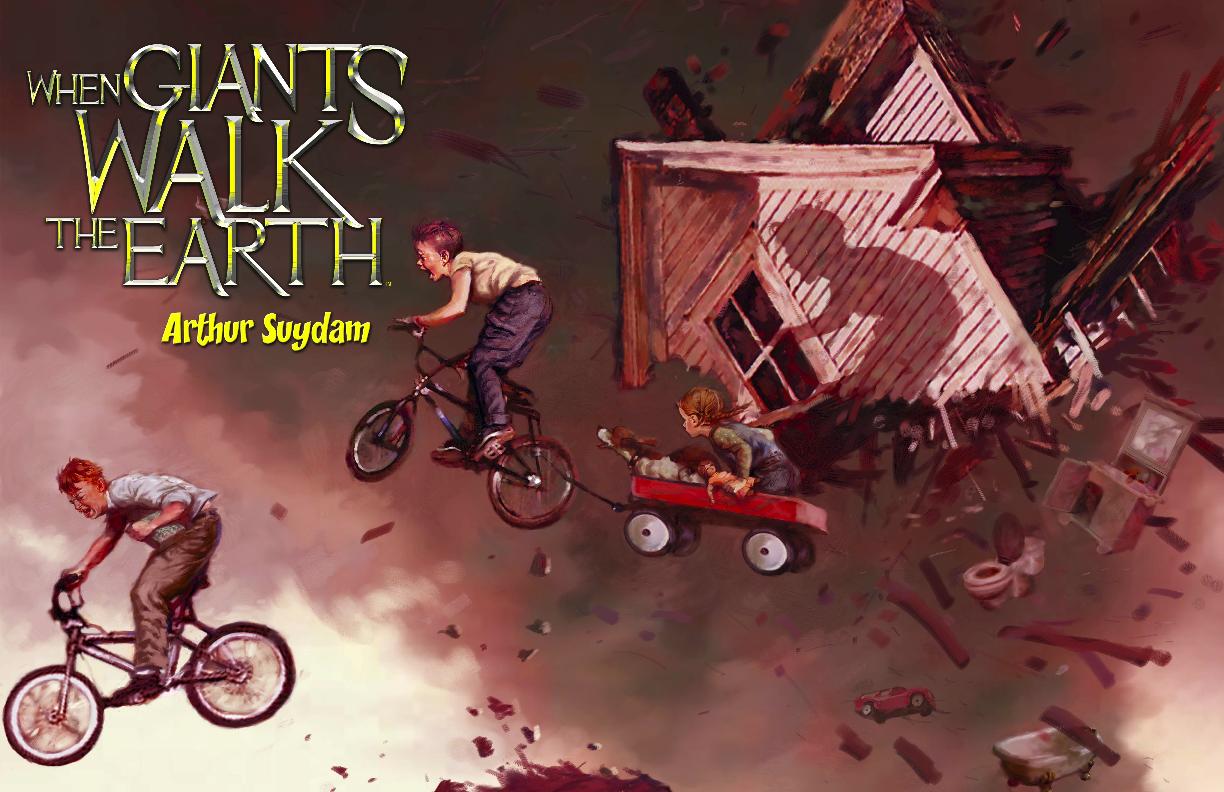 BUG: Wow, it seems like that's the direction things are headed these days with trades being so popular these days. It's great that you guys are on the forefront of making that change.
BL:
We don't do superheroes. Marvel and DC do a great job with that. We do everything else. From crime to sci fi to supernatural to fantasy, you know. I mean, I would have done EASTERN PROMISES if someone would have brought that to me. We're doing a whole line of stuff here with Arthur Suydam with one of them starting soon called WHEN GIANTS WALK THE EARTH, which is not what people would expect from the MARVEL ZOMBIE genius, it's more young adult.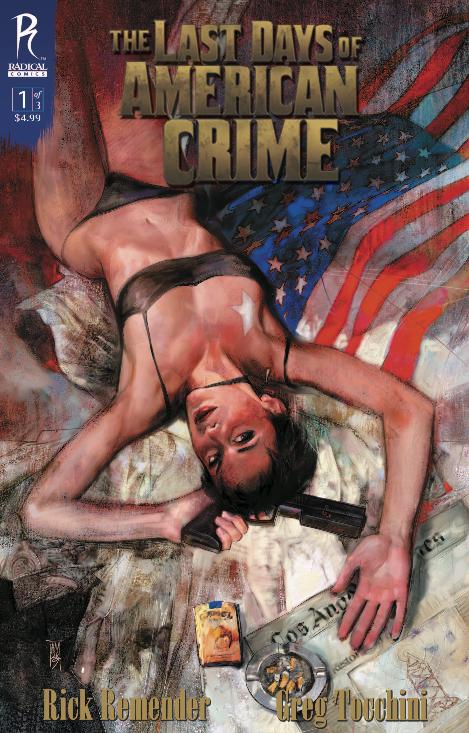 BUG: I got a chance to read the preview of THE LAST DAYS OF AMERICAN CRIME. Do you want to talk about that?
BL:
Yeah, I do. I love Rick Remender. I think Rick is one of the few writers…we're also, we also have our own discretionary fund with scripts and we have another discretionary fund where we're going to get some of our creators the opportunity to write the first draft of screenplays of their adaptations to film. Now if they catch lightning in a bottle…great. And they get a co-writing credit if the studio wants to bring someone else on. But if they don't, at least it gives them the opportunity to create a bigger world opposed to not getting every thing down in six issues. Do more backstory, more character development, and create a bigger mythology for it.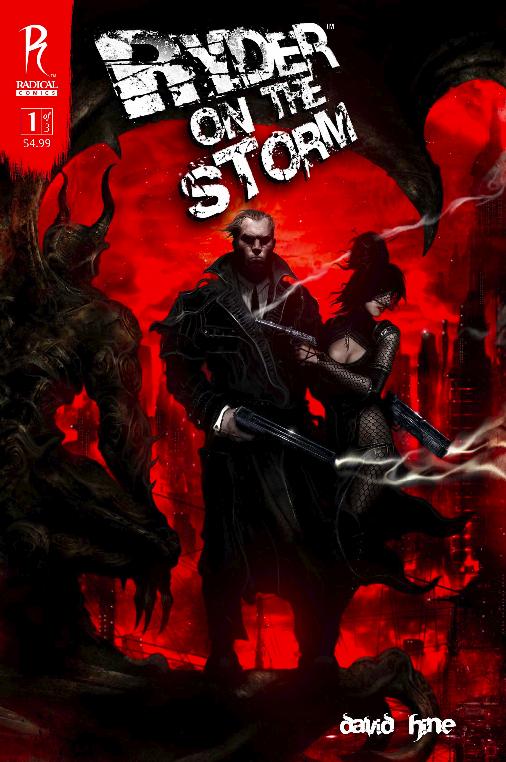 So they have more reference material for the other screenwriter to come in and not fuck it up completely. And they go wow, now I really get this because now I see the whole arc, now I see the whole journey, so when Rick came to me and brought me about four ideas, I passed on three of them because other people would do them. I wanted to do something that Rick hasn't really done. And…crime, with a little bit of sci fi hybrid to it and it's pretty explicit, I mean violent crime…violence and sex. And a lot of publishers wouldn't have the guts to do it. There are some scenes where I said, you know, I'm not going to homogenize this. It is what it is. It's a violent crime story.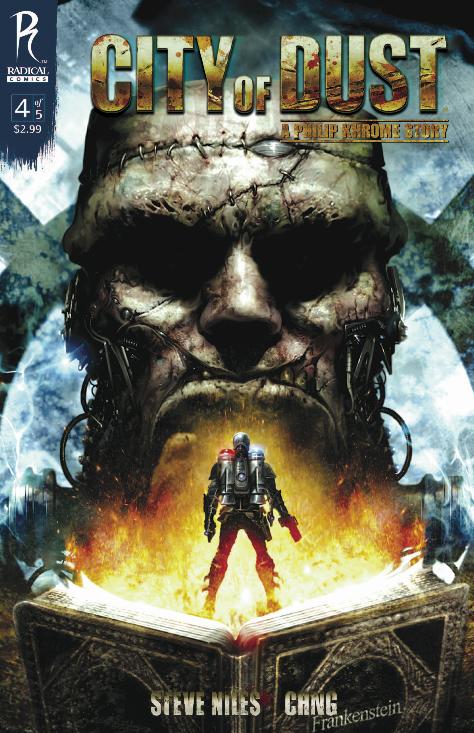 BUG: How involved are you with the writing process with these projects? Do you give them free rein?
BL:
I give them free reign. I give them a lot of free rein. A lot. I get more involved with the artist on covers, interior art. Especially covers. I get really specific about what I want. There are certain artists like Clint Langley…I don't have to say a fucking word to Clint outside of go get me a cover and maybe add this element or that element.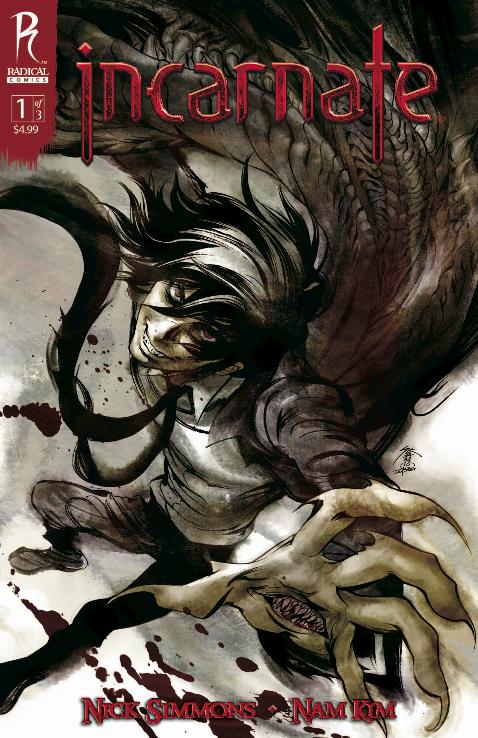 BUG: So what's it like being around for 14 months and being this successful with your books?
BL:
Yeah, we spent a year looking for money, developing the characters, but the way people looking at you is that your books came out last May and that's when everything started. Now we work 24/7 and we've got 72 projects we're working on at the moment.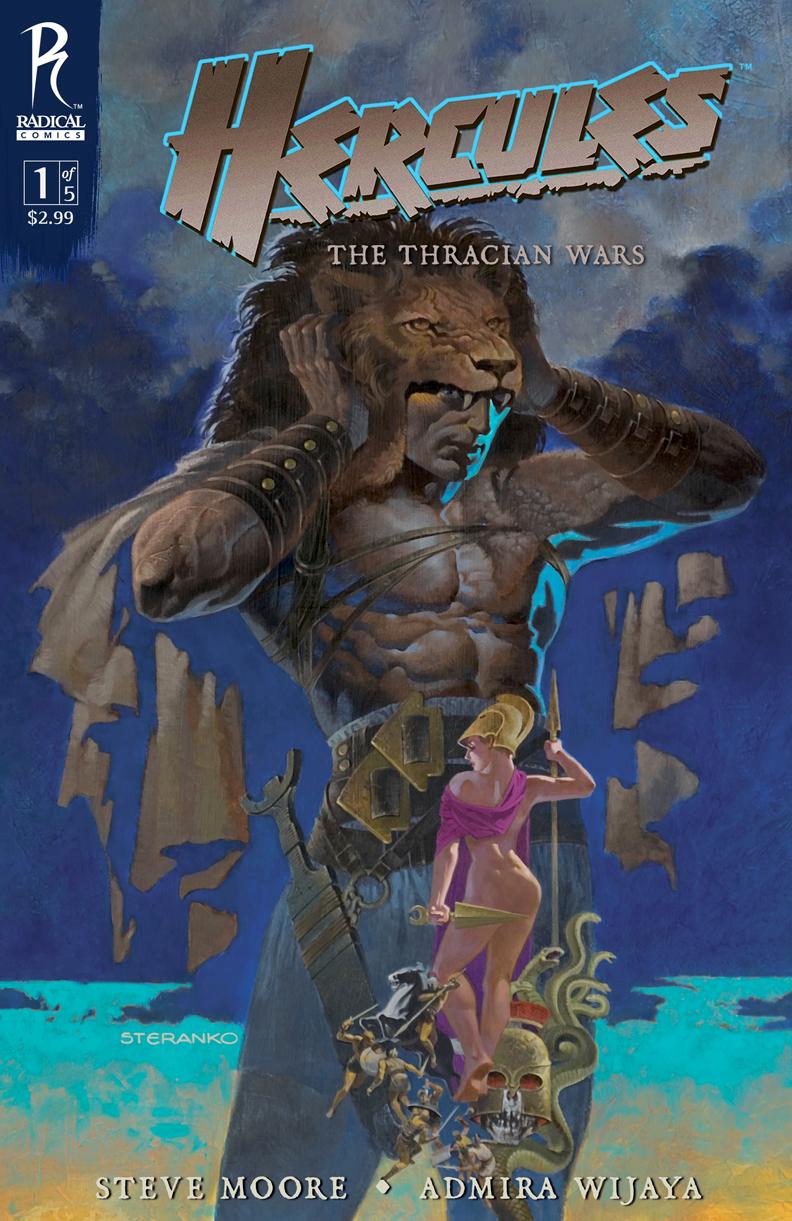 BUG: A year before that, I kept on hearing about Radical and there was all of this anticipation and wait and then when the books finally came out, they were pretty fantastic. I was hoping it would be great and that it wouldn't fail.
BL:
I knew it wouldn't fail. (Barry pulls up the sleeve on his right arm.) I mean, I don't wear this on my arm for nothing, "He who doesn't hope to win, has already lost." There's a reason why that's there. I mean, how many other publishers would do that? (
Barry lifts his other sleeve and shows a shoulder to elbow tat of the Steranko cover to HERCULES #1, Radical's first published comic
)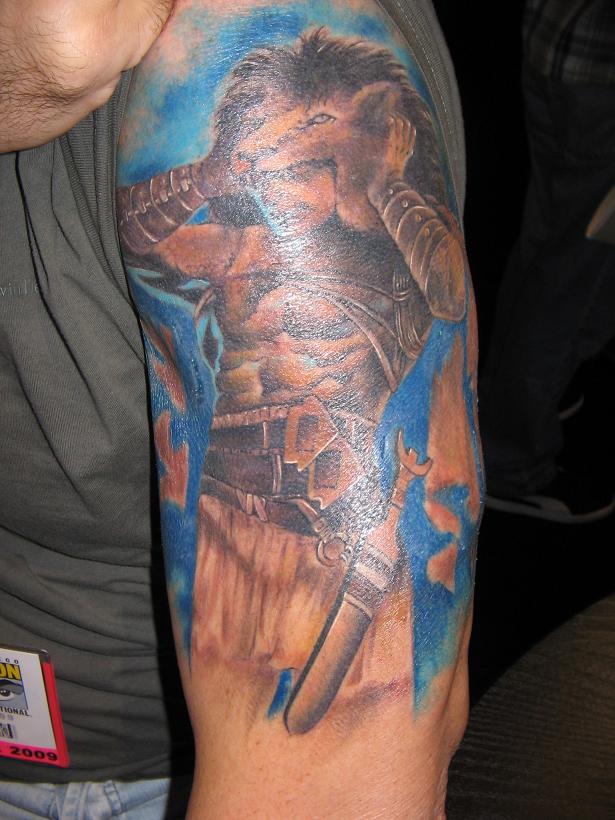 That's a commitment, you know. We're 24/7. We live, we eat, we breathe comics. Concepts…art…I've always said it and I'll say it again and again and again and again. The artist is just as important as the writer. The analogy I can give you is you've seen great directors have their film fucked up because of bad cinematography. I think it's very important that it's 50% high concept and writing and 50% the imagery. Perspective, depth, color palate—I'm not trying to create a mini-film. I'm just trying to create a real aesthetic reason for people to keep reading our books and find things in the images that they wouldn't find normally. They would just take it for granted.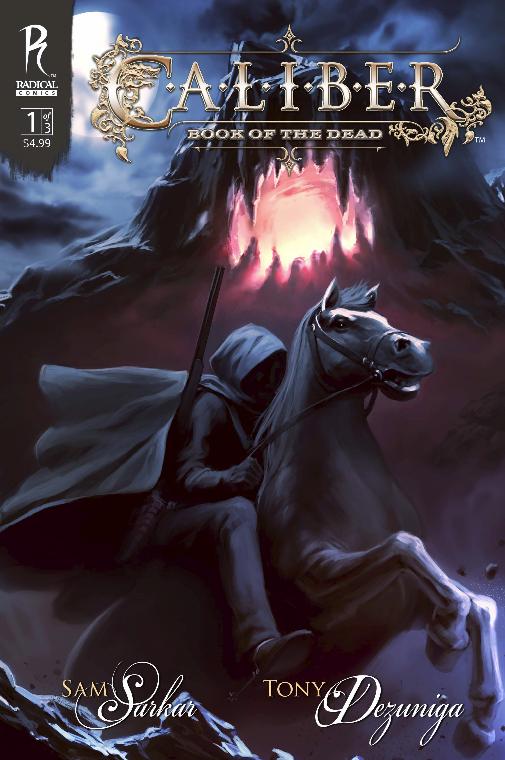 Oh it's a cool story, ok. No, I want them to spend time with out books and go WOW! If you can get them to spend more than one minute or near that looking at a cover, then you've done your job.
BUG: Aside from the great epic scope storytelling and great writing, the art has always been phenomenal from you guys. How do you find these guys? I mean, do you have people traveling the world looking for artistic talent because they're from all over the world?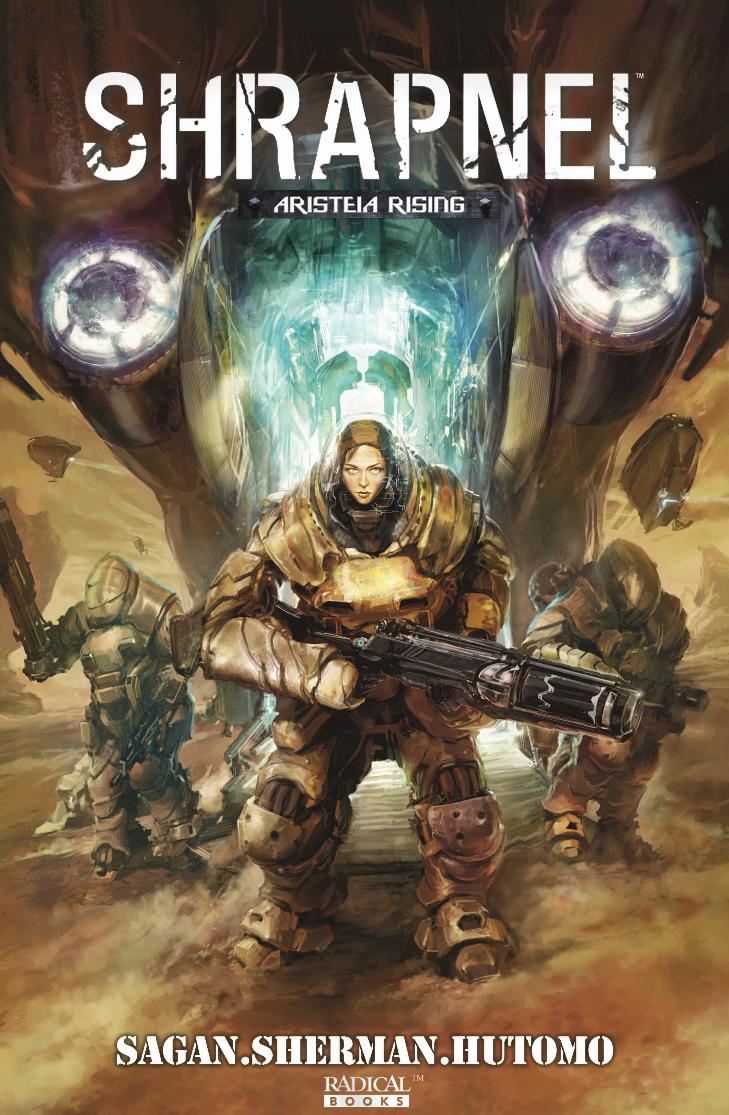 BL:
We use artists from all over the world, but we have Edmund Shern. We do these incredible presentations, that's how we got all of these incredible A-List directors. It's not just a portfolio. We do these productions rendering…actually we do production renderings and character renderings before we hire the comic book artist and then I'll sign off on it. I'll go "Yes. No. Yes. No. Change her costume." And then we give the artist a good reference point. And we always tell people that the book needs to stand on its own feet first. We always tell people that. Someone just brought me a great script and he wanted it to be that script, and I told him "no, I will do the prequel because you have no backstory here. You don't have enough mythology here. But I love the universe enough for me to be interested in doing the prequel."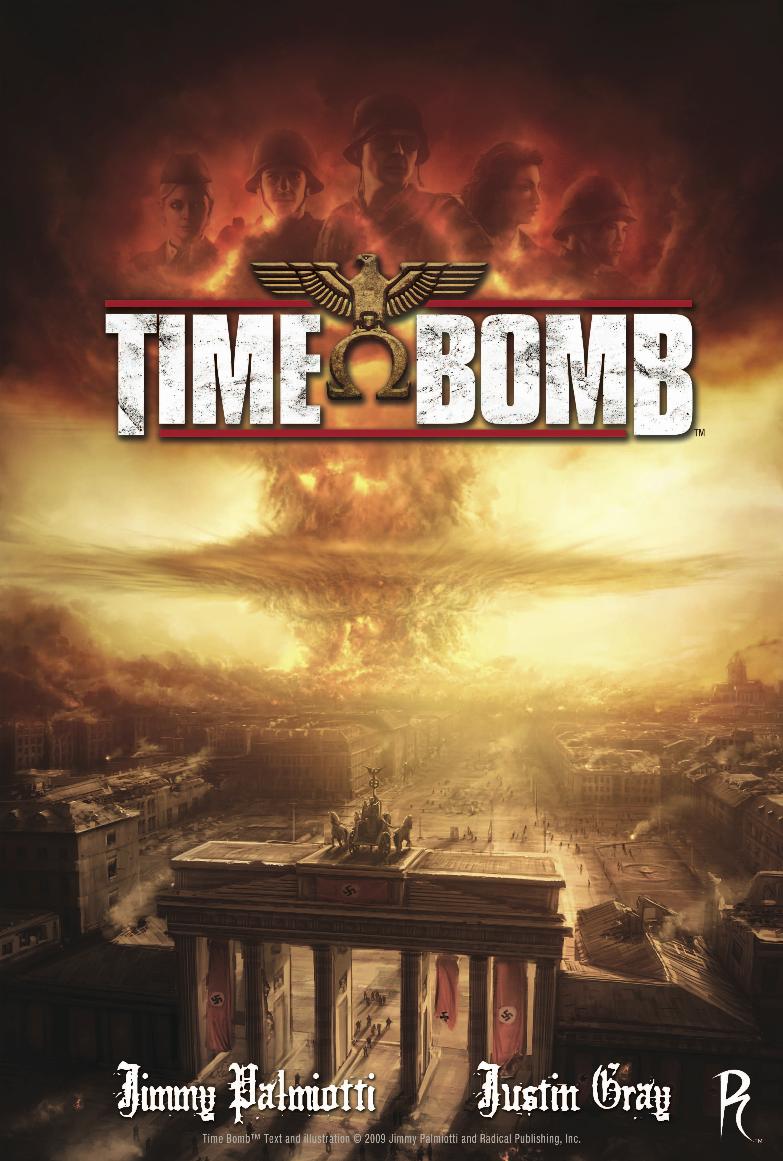 I am very specific with what I want. I'm very hands on. My art director, I'll put up against anyone in this business, Jeremy Berger. Ten months ago he was a semi-pro surfer. But he's got my eye. He's probably the most amazing art director in this business right now.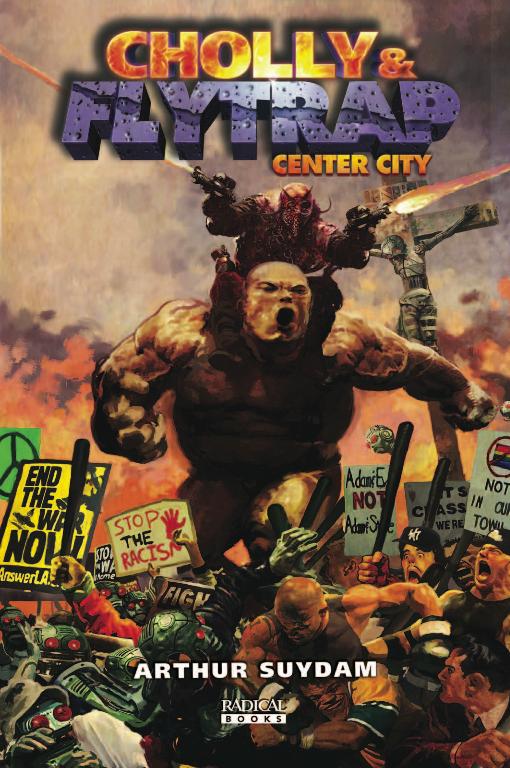 BUG: Well, I know you're busy, is there anything else you want to talk about?
BL:
We're going to do something with Joe Kosinski from TRON. He's going to be doing OBLIVION with us. That's our first landscape book. It's a prose novel, two to three pages of prose, then landscape pictures, 40 individual images. Because for such an intricate story, it didn't work as a series of sequentials and the artist that we wanted...there are artists approaching us from around the world who wouldn't even think of doing comic books—not because it's below them, but because it's a lot of work to do a comic book. You're doing one page. Some guys take a week to do one page. Some guys do three pages a week. These guys want to do interactive gallery stuff, so we approach them and say "How would you like to do 40 incredible images that reflect the story?" and they go "Yeah!" And it's like an art book, it's like a graphic novel. So Joe's book is going to be the first book we do that with. Certain formats fit certain stories.
BUG: What about FZVA?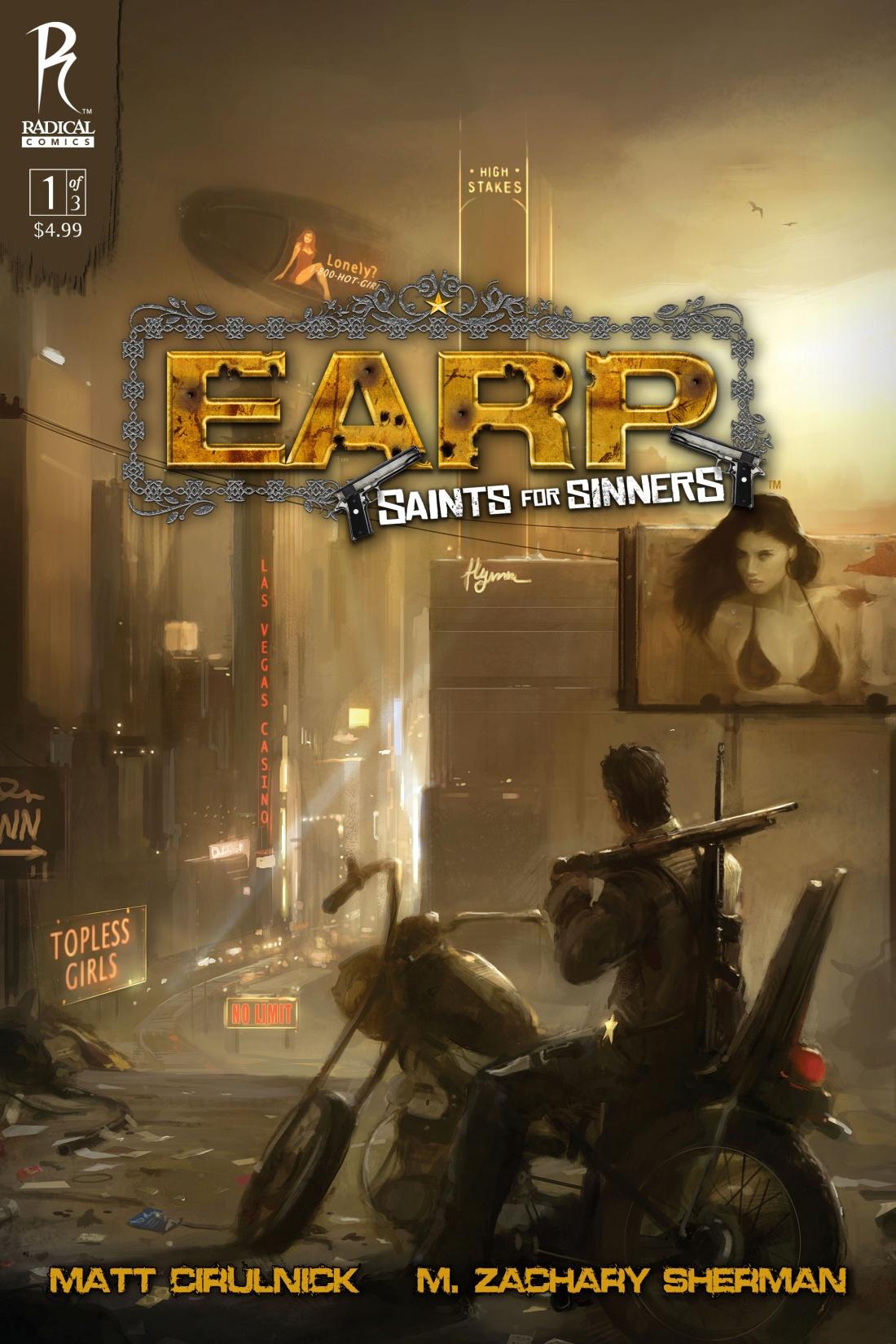 BL:
Yeah, with David Hine. That is...that is a reinvention of what zombies and vampires are all about. I didn't want to do just another zombie or vampire book. But that property is just layered and layered and layered. It reminded me of REX MUNDI that I have over there with Johnny Depp over there at Warner Brothers. It reminded me of that. There was a reality to that...there was a mythology that was undeniable. We're talking to major people right now. Major directors. The guys that produced the last JOURNEY TO THE CENTER OF THE EARTH , they just brought me the FZVA website and I went through FZVA.org and spent one day on it and I still couldn't get through it all. It was that intricate.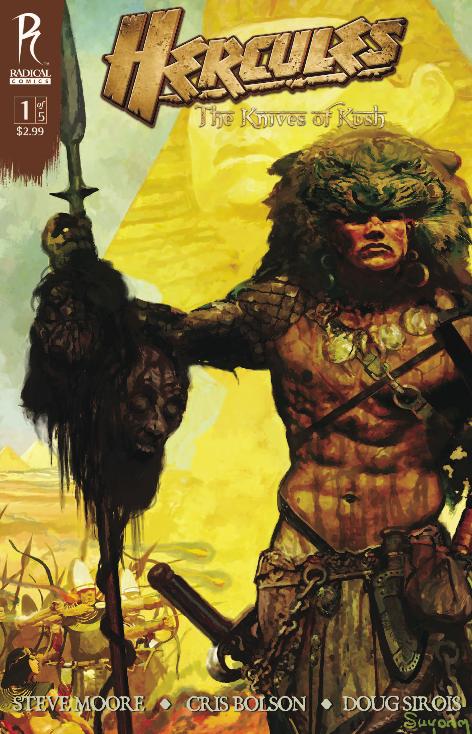 And I just went, alright, let's become partners. And there's a lot we're going to announce by way of movies and comics in the next few months.
BUG: Well, thank you very much for talking with me.
BL:
Thank you. Take care.
BUG: Special thanks to Mr. Levine, Director of Marketing Gianluca Glazer, and everyone at Radical Comics for all of the fun stuff they brought to the con this year and all of the fine comics they produce year round. Keep your eyes peeled for another Radical interview coming soon when I sat down and chatted with Tiny "Zeus" Lister about what he's bringing to Radical Comics in the near future.
Ambush Bug is Mark L. Miller, reviewer and co-editor of AICN Comics for over eight years. Check out his short comic book fiction from Cream City Comics' MUSCLES & FIGHTS VOL.3 and MUSCLES & FRIGHTS VOL.1 on his ComicSpace page. Bug was interviewed here and here at Cream City Comics. Look for more comics from Bug in 2009 from Bluewater Comics, including the sequel to THE TINGLER for their VINCENT PRICE PRESENTS ongoing series in stores September 2009 and VINCENT PRICE PRESENTS WITCHFINDER GENERAL and ROGER CORMAN PRESENTS DEATHSPORT to be released in late 2009/early 2010.
---
Editing, compiling, imaging, coding, logos & cat-wrangling by Ambush Bug Proofs, co-edits & common sense provided by Sleazy G
---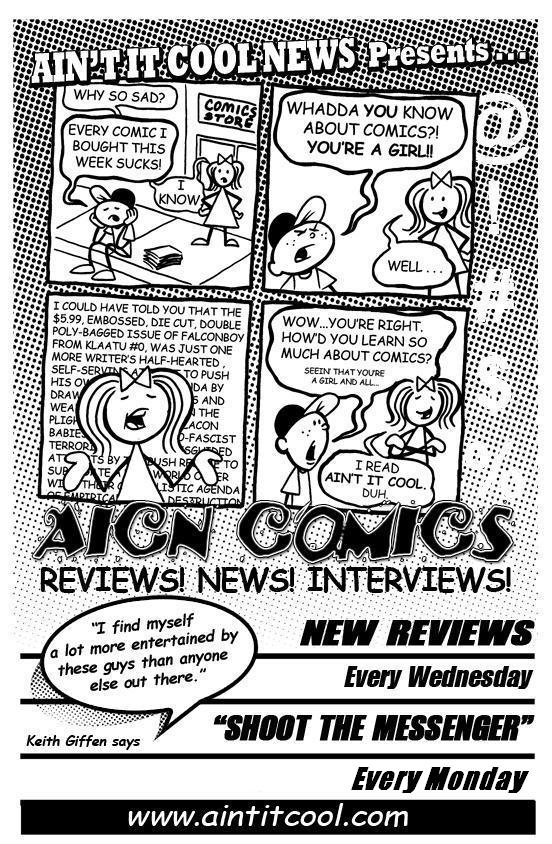 Ad by Prof. Challenger