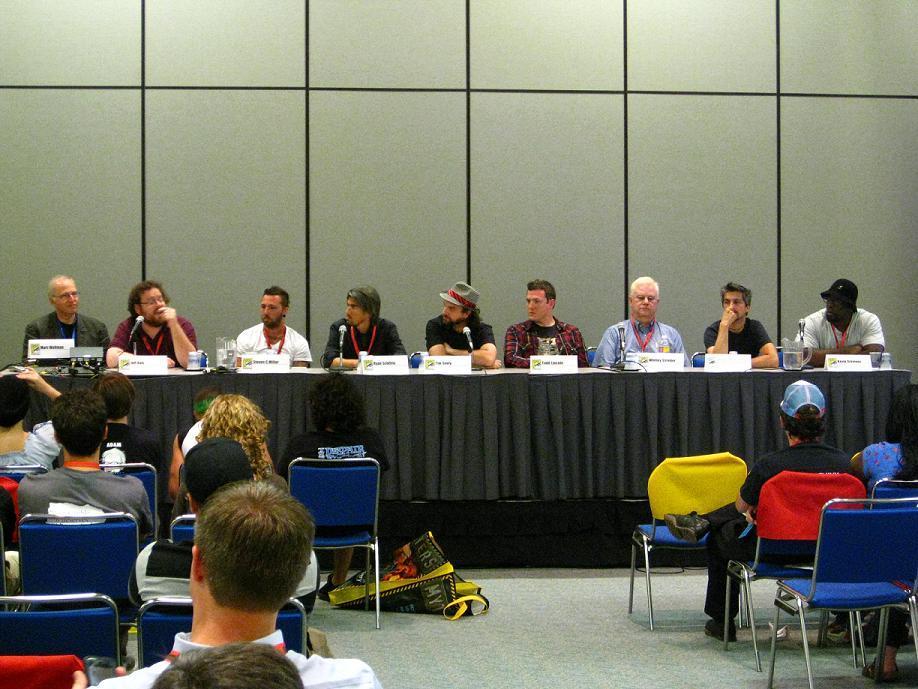 Hey folks,
Ambush Bug
here with an extra special treat for you all. For the last week or so, I've been churning out reports from the San Diego Comic Con. I've gathered a ton of interviews and news bits for you guys, but the absolute highlight of the entire con was on Friday, July 24th when I got to host a Horror Comics and Film panel with some of the coolest gents around from yesterday, today, and tomorrow's best horror graphic novels, prose, and cinema.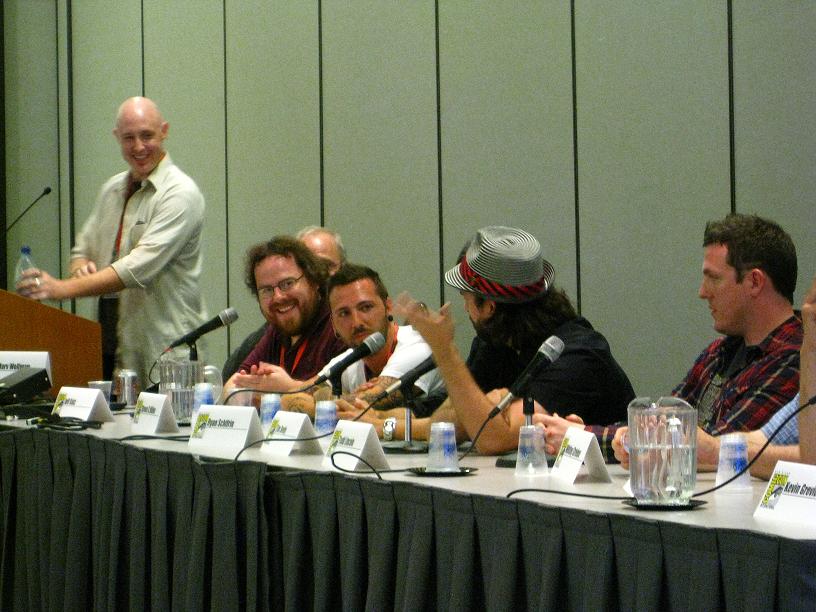 I had a blast hosting the panel and meeting the guests (not to mention drinking like I had a hole in my neck with some of them afterwards).
If you missed the panel, fear not. We've got it below for your Youtube-ing pleasure.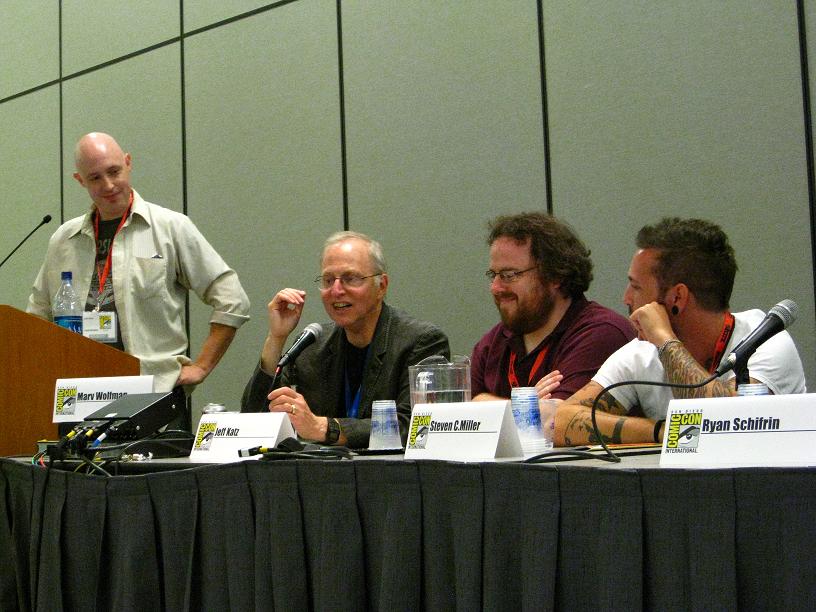 Peter Katz was the producer and the man behind the curtain for this entire event. He worked his @$$ off to wrangle all of the talent and convince me to drop my online mask and host this thing. If this thing was a success, it's because of his hard work. Below are the extremely talented and fascinating panelists (click on the pics to make 'em grow!).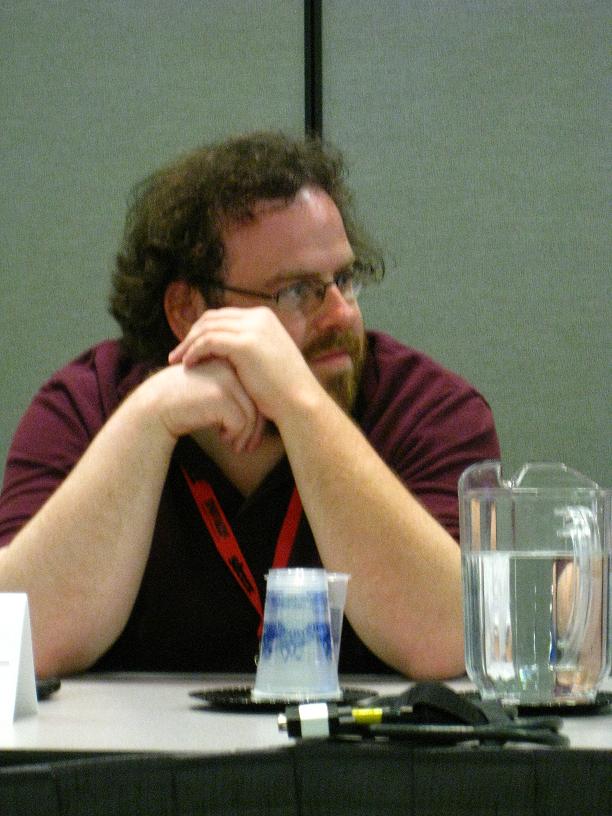 Panelist 1: Marv Wolfman (legendary comic book writer of TOMB OF DRACULA, TEEN TITANS, currently VIGILANTE, creator of Blade the Vampire Slayer).
Panelist 2: Jeff Katz (producer of FREDDY VS JASON, SHOOT 'EM UP and writer BOOSTER GOLD & JASON VS FREDDY VS ASH)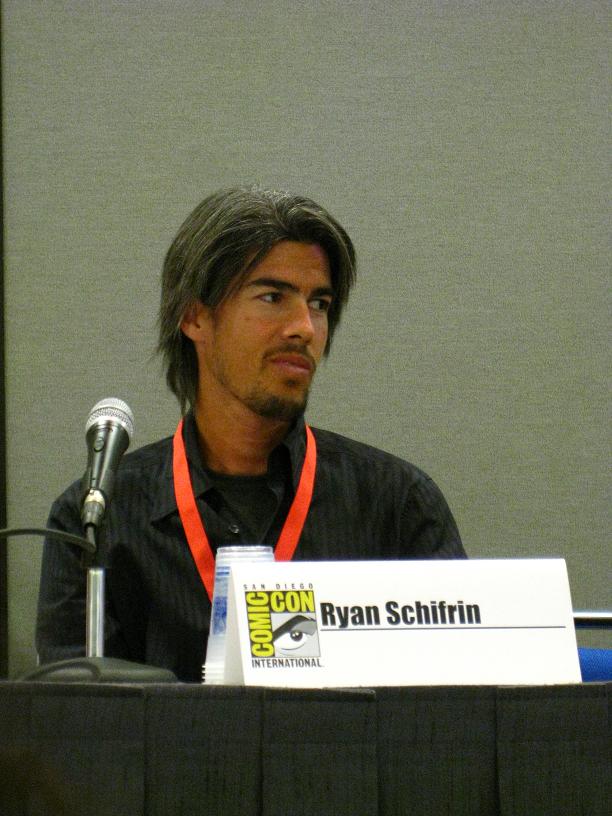 Panelist 3: Steven C. Miller (writer/director of AUTOMATION TRANSFUSION, upcoming writer/director of MOTEL HELL remake).
Panelist 4: Ryan Schifrin (creator of SPOOKS & director of ABOMINABLE).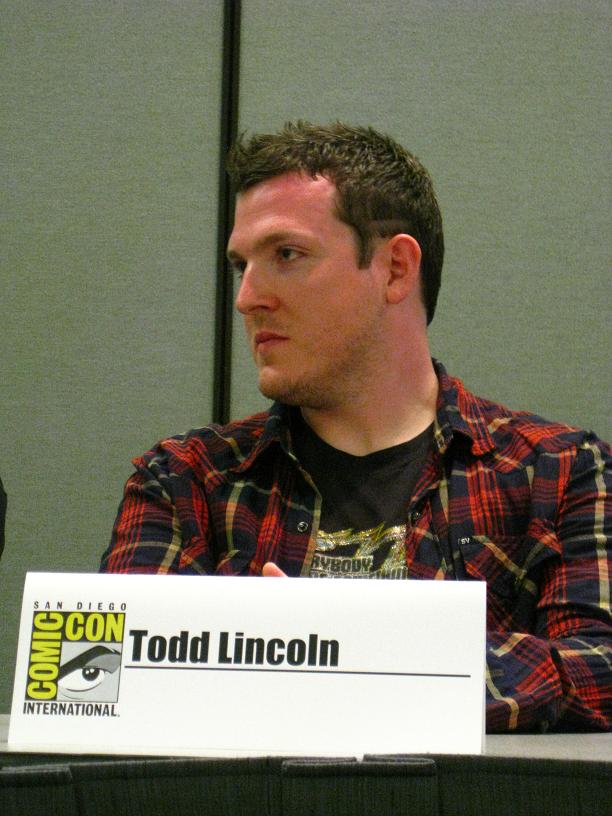 Panelist 5: Tim Seeley (creator of LOADED BIBLE and HACK/SLASH, soon to be adapted into a film by Rogue pictures).
Panelist 6: Todd Lincoln (director/producer of THE NYE INCIDENTS & writer/director of THE APPARITION for Dark Castle/Warner Brothers).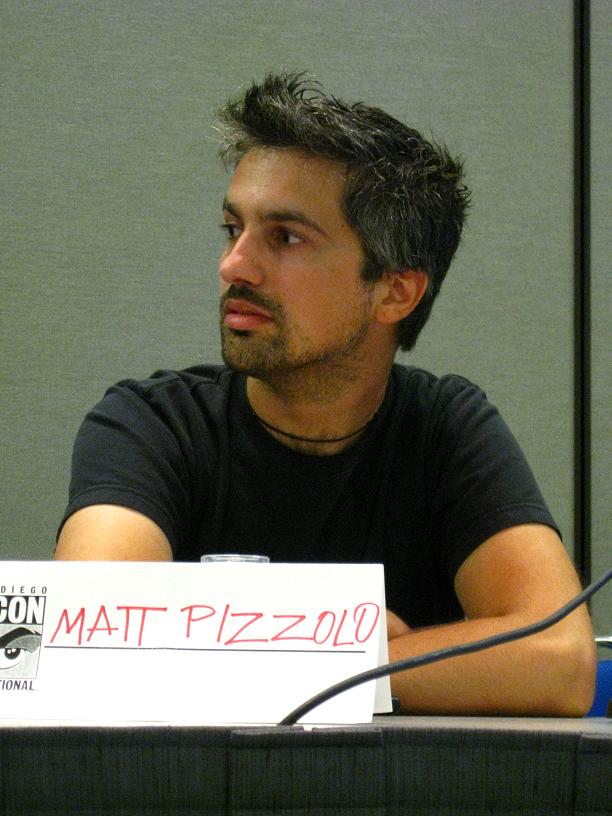 Panelist 7: Whitley Strieber (writer/creator of WOLFEN, THE HUNGER, COMMUNION & THE NYE INCIDENTS).
Panelist 8: Matt Pizzolo (writer/director THREAT, writer of comic GODKILLER)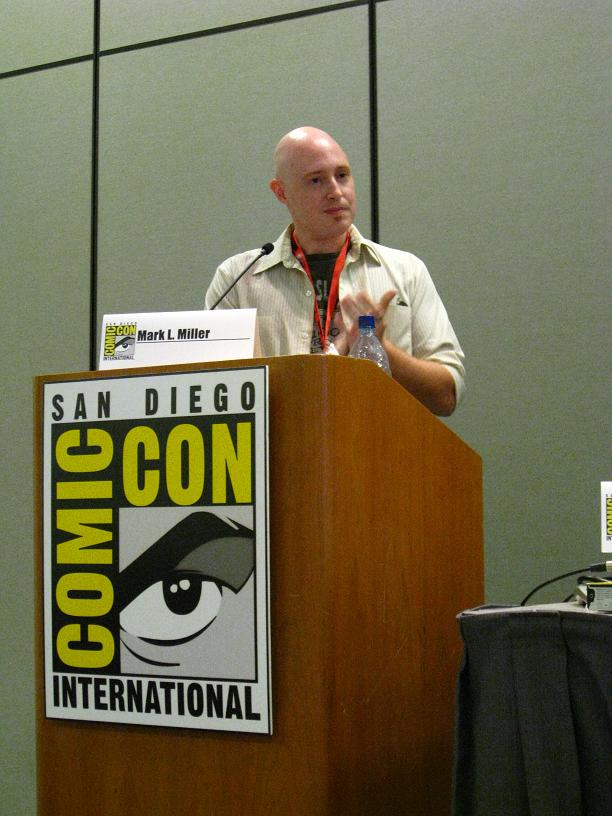 Panelist 9: Kevin Grievoux (co-writer/actor in UNDERWORLD, writer NEW WARRIORS, upcoming MONSTROIDS).
Host: Mark L.Miller (Ambush Bug @ AICN Comics, writer VINCENT PRICE PRESENTS: THE TINGLER, VINCENT PRICE PRESENTS: WITCHFINDER GENERAL, and ROGER CORMAN PRESENTS: DEATHSPORT).
That's our cast of characters. Now sit back and click away to enjoy the panel. Let's be kooky and begin with Part 1:
Part 2 - The Horror Continues:
Part 3 – In 3-D:
Part 4 – The Final Chapter:
Part 5 – A New Beginning:
Part 6 – Where we all go to Hell:
Part 7 – The Final Chapter For Realsy This Time…no we're not kiddin':
Thanks again to Peter Katz and all of the panelists for making this such an amazing con experience.