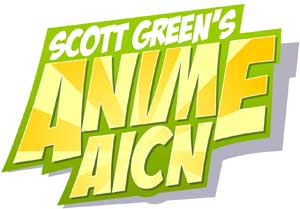 Logo handmade by
Bannister
Column by
Scott Green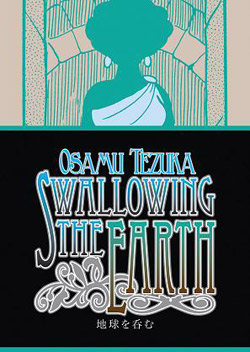 Dissecting Astro Boy Creator Osamu Tezuka's Flawed Marvel - Swallowing the Earth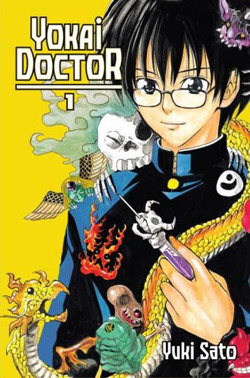 Manga Spotlight: Yokai Doctor Volume 1 by Yuki Sato Released by Del Rey Manga
I recently half-joked on twitter a speculation positing: now that ghosts of the J-Horror variety (Ring, Grudge) are buried, zombies have run their course and vampires are in the midst of resurgence in popularity, yokai are on deck to be the next it supernatural entity. My tongue-in-cheek contention was that after Yokai Attack, Yokaiden, Usagi Yojimbo: Yokai, Kazuo Umezu's Cat Eyed Boy and Osamu Tezuka's Dororo, the horror juggernaut has already gotten the ball rolling in the anime/manga realm. Over exaggeration aside, it is gratifying to see that North American readers are now being afforded plenty of opportunities to indulge in this spirited Japanese export. From the preface of Hiroko Yoda and Matt Alt's Yokai Attack, "written with the Japanese characters for 'other-worldly' and 'weird,' the word 'yokai' has typically been translated in a great many ways, from 'demon' to 'ghost' to 'goblin' to 'specter' - all of which are about as imprecise an un-evocative as translating 'samurai' as 'Japanese warrior," or 'sushi' as 'raw fish on rice.' Yokai are yokai." It's a class of supernatural creatures that encompasses shape changing foxes, tsukumonogami - artifacts that come to life after existing 100 years, kappa - bowl headed, turtle-men water imps, urban legends like the kuchisake anna - "slit mouthed woman," and many more subjects of folktales and nightmares. A good yokai story breathes life into a murky corner of perception. It takes the fright of a dark corner, the wonder of a natural phenomenon, some metaphor or word play that sticks in the mind and gives it semi-human form. It might take some ferreting out, but one of the fascinating attributes of yokai is that they generally trace back to some mental hang-up like an unexplainable sound one hears wondering the woods or a coincidence in words and names. It's the metaphoral angle that serves Yokai Doctor well. Published in Magazine Special, then Weekly Shonen Magazine, Yokai Doctor/Yôkai no Oisha-san takes the teen concerns that constitute the starting point of a Weekly Shonen Magazine manga, like Love Hina, GetBackers, Great Teacher Onizuka, Air Gear and so on, and then embodies the spirit of that issue in a yokai creature, such as a tiny wild haired, horned oni that acts like an unexpressive, school crush or a bristly tsuchinoko that lashes out in its lost confusion. The titular Yokai Doctor is Kuro Gokokuji, a strange, unsocialized outsider. When the bespectacled, dark unkempt weirdo isn't walking down the school's hallway with his eyes in a book or sleeping through the day's schedule, he's inappropriately expressing his interest in female peers (grabbing chests, fondling panties; the familiar, over-used, rarely funny manga gags). Growing up under bizarre circumstances, outside the human world, Kuro's mother's death at the hands of human caused the boy to reject our species and devote himself to curing the ailments of the supernatural. Kuro's partner in supernatural problem solving, and the manga's more normality rooted point of view is Kotoko Kasuga, an energetic girl who can see yokai, descended from a professional exorcist , who never the less does not no know much about the beings. And, like Kuro, Kotoko was shaped by a tormented childhood, but more mundane in her case, being bulled for her strangeness. The characteristics of these two, such as the expertise and grabbyness of Kuro and the flightiness of Kotoko, are indicative of Yokai Doctor's shonen/male audience anthology background. However, the premise's tie between horror and teenage concerns, and attempt to balance the two characters positions the manga as the kind of shounen that hopes to appeal to readers of both genders. In its transition from Magazine Special to Weekly Shonen Magazine, Yokai tells the same sample exercise twice, once from Kotoko's perspective, and once from Kuro's. Kuro accompanies Kotoko as misguidedly she leads a group of students into the woods in a yokai hunting mission. The nameless extras get encased in a gelatinous cube. A kappa's hulking mass of scales crashes out of the trees and threatens to eat Kotoko. Fortunately, Kuro is able to net the water spirit, diagnose that it's ill and treat the beasty. Rounded out by other, similar stories, the manga's first volume suggests that the series will be made up of these situation-horrors that stand on their own, except for developing a relationship between the two principals. Yuki Sato is able to capitalize on still images. Small, sketchy bits add humorous notes to Kuro's relationship with the yokai, as in a small panel picturing a fox-woman and tanuki-man in semi-human guise bribing school officials with glamored money to accept their "son" as a student. Scenes within that school fit unexceptionably into the masses of high school manga, which is a reasonable place for the normality aspect of the manga. There's a crucial scene in yokai stories in which the protagonists stumble onto a forest glen packed with a congress of yokai. It's in Cat Eyed Boy, Dororo, and plenty of others, with animated heads floating in the air or rolling on the ground, animal-human hybrids who may be beckoning cat girls or ferociously judgmental crow-men tengu, cannibal hags, prosperity house spirits and other representatives of a psychedelic host. This is what Yuki Sato excels at. The dark inks of the forest gathering scene gives it the spooky look of a woodblock print come to life. The warty, hairy kappa, with its asymmetry accentuated by one of its frog's eyes permanently squinted, similarly sells the yokai's supernatural presence. At the same time, Yuki Sato pulls off some entertaining mixes of cuteness with oddity. The cute side could be compared to Pokemon, but many of those pocket monsters were also inspired by yokai. Yuki Sato just accentuates the split between kawii and outlandish aspects, such as a pint sized futakuchi onna woman, who looks like a soft, cartooned figure, who then unfurls a tongue that goes down a hallway from the BACK of her head. These graphical elements point to the conceptual strengths of Yokai Doctor. The beings make for impressive embodiments of teenage emotional turmoil, and the creatures are able to bear the weight of being stand-ins for unpleasantly familiar concerns. Beyond the mapping of problems to yokai, there's the notion that these creatures need to be healed or directed rather than controlled. In this manga, yokai behave by their own rules, and aren't simply around to either serve or bedevil humanity. The concept has potential, and Yuki Sato has some of the tools needed to execute on it. Other, crucial pieces are missing. Simply put, Yuki Sato is not a particularly good manga storyteller. Pages and chapters are not developed with the efficiency they require. The revelation of Kuro's mother's fate hits on small, bottom panel of a left page, with that size and orientation lessening the impact. Plenty of manga bounce between light moments and dark ones, joking in the midst of something tragic, and then returning to the haunting subject. Sato engages in this too freely, confusing the tone as the scene is established. The consequences of these missteps accumulate and hamper the manga's ability to establish itself. While it's hard to miss the characters' alienation, the topography of their personality quirks and tribulations fail to register as graspable reality. With Kotoko and Kuro lacking the solid presence needed to stand as a solid cornerstone on which yokai guest appearances are laid, Yokai Doctor wobbles as manga that isn't as solidly interesting or memorable as it could have been. It still manages to feature solid monster illustrations, but that's only part of the premise's potential. Maybe Yokai Doctor improves, but the full heft of linking yokai to manga' school drama is not realized in the series first outing.
Ghibli News
Nausicaa.net notes that Ghibli's Blog has stated that the next, non-Miyazaki-directed Ghibli movie is due to hit Japanese theatres in 2010. The studio previously indicated that co-founder Isao Takahata is developing a new project. The staff and nature of the 2010 movie has not been revealed.

*

HitFlix will be presenting Ponyo screening July 24th

*

Toshio Suzuki and Mamoru Oshii Conversation Fan Translation: Suzuki Toshio no Ghibli Asemamire – Episode 45: Ponyo vs The Sky Crawlers O: And his wife is scary (Laughs), real scary. So he'd never actually do something like that in reality, but he brings all his feelings and thoughts that would make him a John and puts it all into the world of animation. It's-I'm sure that all of that went into those plants, and those jellyfish, and the marine life. S: Yes yes yes yes. It comes out looking like that, but it's about old age! (Laughs) O: That's right. All of that, whether it's the jellyfish, the fish, or the 5 year old girls, that's all an old man's world. I mean, throughout that whole movie, you only see children and the elderly. There's the mom and the dad, but other than them… Where are all the other adults? S: Good old Mamoru Oshii. What's interesting about you, Oshii-san, is that a person as logical and theoretical as you was still looking at the art. It's because you're looking at the art. To be totally honest with you, at first, what surprised me the most when I was looking at the rushes was that car scene. A character licks their ice cream, then the car shows up in front of you, right? Then the steering wheel gets jerked left. What surprised me was how there was no intensity at all there.

*

VIZ Ponyo releases official 4-volume full-color PONYO Film Comic, a PONYO Picture Book, and THE ART OF PONYO, which presents a comprehensive collection of original art, sketches, character designs and storyboards from the film. Walt Disney Studios will release PONYO throughout North America on August 14, 2009. PONYO FILM COMIC, Vols. 1-2 · Rated 'A' for All Ages · MSRP: $9.99 U.S. / $11.50 CAN · Available August 4 · Vols. 3-4 · Available August 11, 2009 PONYO PICTURE BOOK · Rated 'A' for All Ages · MSRP: $19.99 U.S. / $23.50 CAN · Available August 4 Hardcover of the colorful and easy-to-read book using colored animation cel art from the feature film combined with simplified text. The Art of PONYO · Rated 'A' for All Ages · MSRP: $34.99 U.S. / $39.99 CAN · Available August 11 A comprehensive soft cover edition that features striking watercolor and pastel concept sketches and layout pages from the film, as well as interviews with production principals and the complete screenplay to give an inside look at the entire creative process behind PONYO.

*

GhibliWorld.com on Hayao Miyazaki comments on Ponyo's unique end credits. "The end rolls exist only for the staffs' parents, who live in the home countries of the staff, so that they can expect to find their sons' or daughters' names on it. If our films are made for small kids though, the end roll must consider about its style."

Ponyo DVD Box Set Background Art of Porco Rosso Ponyo Fanart
Going Hollywood
Hollywood Reporter's Risky Business blog has delved into the efforts to kickstart the live action of combining giant robot Voltron. ImageAtlas Entertainment's Charles Roven, Richard Suckle and Steve Alexander, the producers behind "Get Smart" and "The International" (and Roven of course also produced "The Dark Knight) have acquired the rights to make a live-action feature based on the robot-lion property, pushing the project forward after several years in development with the Mark Gordon Company. Live action Voltron hit some legal trouble last year. According to Anime News Network, World Events Productions (WEP) attempted to serve Toei Animation with a law suit concerning the live action adaptation of Voltron on Monday. While Toei produced Hyakujuu Ou Golion (King of Beasts Golion), the anime localized as "lion" Voltron and Kikou Kantai Dairugger XV (Mechanized Fleet Dairugger XV), localized as "vehicle" Voltron, Koplar Communications licensed the rights to that original anime and produced the Volton localization. The relationship between Kopar and Toei went to the courts in 1999 when Koplar's WEP production company created the CG Voltron: The Third Dimension, leading to new agreements between the companies in 2000 , and future head-aches trying to suss out who had the rights to what. For more on the dispute between Kopar/WEP and Toei that ensued following Variety's report concerning the Voltron live action, check out Anime News Network's blow by blow here.

*

New The Last Airbender character photos
Upcoming in North America
MTV Splash Page has previewed the Imagi Astro Boy movie Fans should be pleased to know that Imagi's take on "Astro Boy" is incredibly faithful to the various incarnations of the character of the years, right down to the "butt machine guns". Extensive work has also been done by the Imagi artists to create accurate 3D versions of the 2D drawings and it's safe to say that they've pulled it off; the look is Tezuka through and through. AWN also has an Image Astro Boy preview Coming Soon

*

Fanboy Review reports that Madhouse's anime spin-off to Disney's Lilo and Stich called Stich! will be coming to the USA relatively soon. Pre-production work has began on an English version of Stitch! at Studiopolis using the normal crop of Los Angeles area dub actors (no idea if Chris Sanders, one of the directors of the original film, will be reprising his role as Stitch). Abrams ComicArts Abrams ComicArts will be releasing Manga Kamishibai by New York Times writer Eric P. Nash on September 1st. The 304 page hardcover book featuring rare images reproduced for the first time from Japanese archives includes 250 full color illustrations and poster jacket. It will retail for $35 US

During the height of kamishibai in the 1930s, storytellers would travel to villages and set up their butais (miniature wooden prosceniums), through which illustrated boards were shown. The storytellers acted as entertainers and reporters, narrating tales that ranged from action-packed westerns, period pieces, traditional folk tales, and melodramas, to nightly news reporting on World War II. More than just explaining the pictures, a good storyteller would act out the parts of each character with different voices and facial expressions. Through extensive research and interviews, author Eric P. Nash pieces together the remarkable history of this art and its creators. With rare images reproduced for the first time from Japanese archives, including full-length kamishibai stories, combined with expert writing, this book is an essential guide to the origins of manga. Bandai Entertainment Bandai Entertainment launched their new license of KANNAGI (Crazy Shrine Maidens) will DVD Vol.1 (ep 1-7) going on sale at Otakon. Kannagi (Crazy Shrine Maidens) is based on the manga by Eri Takenashi and the anime is directed by Yutaka Yamamoto whose previous credits include directing the Melancholy of Haruhi Suzumiya and Lucky Star. The anime adaptation is produced by A-1 Pictures and first aired in October, 2008 in Japan. The story centers on Nagi, the local deity spirit of the town of Kannagi, who takes physical form when Jin Mikuriya carves a wooden statue of her from a sacred tree. Nagi's mission is to cleanse the impurities that plague the land, but since her sacred tree has been cut down, she needs Jin's help. Nagi is reunited with her sister, Zange, who happens to have converted to Catholicism and has become a local celebrity taking confessions on the street at night. Nagi needs people to worship her to regain her status. "We are working with Anime News Network on the streaming and the DVD will be sold exclusively at Rightstuf.com and Amazon Marketplace and will also be available to purchase at Otakon this weekend," said Ken Iyadomi, President of Bandai Entertainment Inc. "We hope fans will support our effort to bring this series to them on the day we announced the acquisition." Iyadomi elaborated: "This is our way of answering the challenges of a changing marketplace to see how streaming episodes helps DVD and we are making both available at the same time to beat bootleggers who are hurting the industry just as much as the illegal downloaders." "North American anime companies have suffered unexpected heavy returns from general market retailers in recent years but if we can sell moderate quantities exclusively online where no sales returns exist, I believe we can acquire more anime for the US market to be released in this pattern. This is a very different business model and a new challenge," concluded Iyadomi. Fans who purchase Vol. 1 and Vol. 2 before September 8th from Rightstuf or Amazon Marketplace will receive an exclusive Kannagi T-shirt in a size of their choice (S, M, L, XL, XXL). Vol. 2 will be released in September.

*

DVD and Blu-ray releases of Kurokami-the animation are being planned. Bill Plympton Bill Plympton's Dog Days will be on DVD July 28th. The DVD features g the celebrated dog trilogy ("Guard Dog", "Guide Dog" and "Hot Dog") and a number of rare and seldom seen films, such as "The Fan And The Flower", "Shuteye Hotel", "Santa, The Fascist Years", and a controversial experimental film "Spiral". Special Features: Special Features: Kanye West music video 'Heard 'Em Say', Weird Al Yankovic music video 'Don't Download This Song' , trailers, commercials, filmmaker commentary, pencil tests, storyboards, and Bill Plympton interviews. Dark Horse

NEON GENESIS EVANGELION: THE SHINJI IKARI RAISING PROJECT VOLUME 3 Osamu Takahashi (W/A) On sale Dec 30 b&w, 192 pages $9.95 TPB, 5 1/8" x 7 1/4"

OH MY GODDESS! VOLUME 34 Kosuke Fujishima (W/A) On sale Dec 30 b&w, 144 pages $10.95 TPB, 5 1/8" x 7 1/4" FUNimation FUNimation announced that they have licensed Production I.G's "fantapolitical thriller" Eden of the East, directed by Kenji Kamiyama (Ghost in the Shell: Stand Alone Complex), with character design by Chika Umino (Honey and Clover).

*

FUNimation Entertainment will release the first season of post-apocalyptic sci-fi anime series "Casshern Sins" in two 12 episode sets fall 2010.

This sci-fi series is directed by Shigeyasu Yamauchi ("Blood+", "Digimon", "Dragon Ball Z") produced by Tatsunoko Productions ("Speed Racer", "Robotech", "Gatchaman") and animated by Madhouse ("Claymore", "Hellsing Ultimate", "Death Note", "Gungrave"). ABOUT CASSHERN SINS Casshern Sins is a revisioning of the early seventies series "Neo-Human Casshern" presented with a unique animation style. This sci-fi android series begins in a time when humans are subjugated by androids. Desperate for freedom, humans summon a mysterious girl named Luna in order to save mankind. Braiking Boss, leader of the androids, fears what this girl may do, and sends three assassins to remove her. The strongest of these assassins, Casshern, manages to track down and kill Luna. This triggers a cataclysmic event which sets in motion the end of the world. Hundreds of years later, the world is in ruin and both humans and androids fear for their lives. Casshern, who has disappeared since Luna's death, returns to the world with no memory. Thus starts his journey of self discovery and redemption that will determine the future of both humans and androids.

*

FUNimation Entertainment will release DAYTIME DRINKING in 2010. The movie is by first time director NOH Young-seok and produced by StONEwork Film Production. ABOUT DAYTIME DRINKING After breaking up with his girlfriend, Hyuk-jin hits a bar in Seoul with his friends. They decide to take a drunken trip to a festival in Joengseon, a small town out in the Korean countryside, to console his broken heart. They agree to leave first thing the next day. However, when Hyuk-Jin gets off the bus the next afternoon, he finds out he's the only one that made the trip. He calls his friends, but they all had horrible hangovers and completely forgot. Worse, he quickly finds that the festival they were headed to was weeks ago, and the tiny beach town is shuttered- the shops aren't open, there are no other tourists there, and the beach is freezing cold. Hyuk-jin is truly, honestly, alone. When one of his friends suggests Hyuk-jin wait for them at a hostel run by an old pal from college, he agrees. He seeks it out, not realizing that not only is the place he's sleeping in not the right hotel in the slightest, but that this is just the beginning of a very strange adventure. Over the next few days, Hyuk-jin finds himself in a series of increasingly bizarre situations, most of them aided by the fact that, due to his respect for the etiquette of Korean drinking culture, Hyuk-jin finds it difficult to refuse a drink when someone offers him one. With his friends still saying they'll come, but not showing up, and his wallet gone, Hyuk-jin has to figure out how get out of what must surely be the world's worst hangover, get back to Seoul, and end his drunken odyssey.

*

The dub cast has been announced for Nabari No Ou Main Cast: Miharu- Brina Palencia Yoite- Joel McDonald Tobari- Eric Vale Koichi- Chris Burnett Yukimi- Rob McCollum Raimei- Kate Oxley Additionally, the first release will feature episodic character performances by Michael Tatum, Greg Ayres, Kent Williams, Jamie Marchi, Caitlin Glass, Christopher Bevins, and Stephanie Young. Line Producer/ADR Director: Colleen Clinkenbeard / Monica Rial ADR Scripts: Eric Vale & Monica Rial About Nabari No Ou In the shadows of this modern world, ninjas fight for control of an ancient technique which holds untold strength. This coveted power dwells within apathetic Miharu, a fact the guy really couldn't care less about – until the clashing rival clans bring their battle to him. Now Miharu struggles to understand the mystery buried in his soul, and must choose a side if he hopes to survive. But when conflict is waged in secret, and lethal ninjas hide in plain sight, friend and foe prove difficult to tell apart. This original series is directed by Kunihisa Sugishima ("Speed Grapher", "Yu-Gi-Oh!", "Phantom ~ Requiem for the Phantom", "Strike Witches") and produced by J.C. Staff. FUNimation Entertainment will release the 26 episode series in two 13 episode season sets later this year.

*

The cast has also been announced for Spice and Wolf Main Cast: Chloe – Jamie Marchi Holo – Brina Palencia Lawrence – J. Michael Tatum Nora – Leah Clark Weiz – Eric Vale Zheren – John Burgmeier Additionally, the first release will feature episodic character performances by such veteren actors as Christopher Ayers, Bob Carter and Chuck Huber. ADR Director: Justin Nordell Line Producer: Colleen Clickenbeard About Spice and Wolf Lawrence, a traveling merchant searching for profit, finds a naked girl with the ears and tail of a wolf asleep in his cart. Her name is Holo – a harvest goddess with an untamed beast lurking inside who longs to return to her beloved northern home. Armed with his street smarts and her animal instincts, a simple peddler and a forgotten deity begin a journey through the wild countryside. This original series is directed by Takeo Takahashi ("Rozen Maiden", "Tenchi Universe", "The Story of Saiunkoku") and produced by Imagin. FUNimation Entertainment will release the 13 episode series in one complete season set later this year.

*

FUNimation announced that it has acquired the original masters for the entire Dragon Ball Z anime series, episodes and films, and will release all as the Dragon Box for the first time in the U.S. The first of seven Dragon Boxes will be available at major retailers nationwide this Fall. The Dragon Box will be produced from the original Dragon Box masters after a frame by frame restoration and will span the entire 291 episode television series and all 13 of its movies. This definitive DVD box release begins with Dragon Box One which includes the first 42 episodes, uncut, on 6 discs. The Dragon Box releases will feature an aspect ratio of 4:3, the original Japanese audio (with options for an English track or English subtitles), the original episode previews, complete opening and closing credits and a collector's booklet. Dragon Box One will be available at major retailers nationwide on November 10, 2009 and will have an SRP of $79.98.

*

FUNimation Entertainment announced that it has acquired Broadcast, and DVD distribution rights to Detective Conan/Case closed movies "The Last Wizard of the Century" "Captured in Her Eyes" "Countdown to Heaven" and "The Phantom of Baker Street" from TMS Entertainment. ABOUT THE CASE CLOSED MOVIES The Last Wizard of the Century When The Phantom Thief announces his intentions to steal a famous Russian Fabergé Egg, Conan is in hot pursuit of the criminal on Interpol's most wanted list. But there's far more to the case then a mere robbery, as history's ghosts seem to haunt the present. Just who is the Last Wizard of the Century? Captured in Her Eyes There's a killer on the loose, and the targets are none other than the boys in blue. No cop will be safe until Conan cracks the case. There's just one problem – only Rachel has seen the fiend in action, and she has amnesia from the trauma of witnessing a murder first-hand causing her to forget everything she ever knew and everyone she ever loved. Countdown to Heaven As the grand opening of a pair of towers nears, death and mayhem mars the fresh start to the architectural marvels. Conan, suspecting that the mysterious Black Organization that poisoned and left him for dead of being involved, goes to investigate. But soon finds himself in harm's way, trapped, as the buildings are set to blow. The Phantom of Baker Street At the launch party for a new virtual game that includes a world heavily modeled off of the stories about Sherlock Holmes, Conan and the Junior Detective League find themselves among the lucky few to try out the new game. But when a hacker takes control of the game and changes the stakes, solving the mystery and catching the killer becomes a matter of life and death. Kino International

In addition to The Astonishing Work of Tezuka Osamu, Kino will be releasing Extreme Animation: Films by Phil Mulloy on July 28th. One of animation's most prurient, dark and mischievous masters, Phil Mulloy stands as an antidote to all that is kitsch and sentimental. And in this compilation of 24 short films, the KimStim collection offers the most comprehensive display of one of Britain's most acclaimed animator.

Extreme Animation: Films by Phil Mulloy

Cowboys (1991) Slim Pickin's That's Nothin' Murder! The Conformist High Noon Outrage! The History of the World (1994) The Invention of Writing and its Destruction The Discovery of Language The Ten Commandments (1994-1996) Thou Shalt Not Adore False Gods Thou Shalt Not Commit BlaSphemy Remember to Keep Holy the Sabbath Day Honour thy Father and Thy Mother Thou Shalt Not Kill Thou Shalt Not Commit Adultery Thou Shalt Not Steal Thou Shalt Not Bear False Witness Thou Shalt Not Covet thy Neighbour's Goods Thou Shalt Not Covet thy Neighbour's Wife Intolerance (2000-2001) Intolerance Intolerance II: The Invasion Other Works The Wind of Changes (1996) The Chain (1997) The Sexlife of a Chair (1998) The Sound of Music (1992) Phil Mulloy • 1991-2001 / UK • English • 153 mins. / Color and Black & White Last Gasp Patrick Macias teases jaPRESS-Last Gasp's upcoming release of Junko Mizuno's Little Fluffy Gigolo Pelu

About.com:manga reports that a new hardcover edition of Town of Evening Calm, Country of Cherry Blossoms in September 2009.

The manga (covered here) follows the lives of Hiroshima residents years, then decades about the atomic attack. Right Stuf Horror Boogieop Phantom/Boogiepop And Others will be re-released on DVD October 27, 2009. The entire 12-episode Boogiepop Phantom anime TV series, plus the live-action film Boogiepop and Others will be priced at $39.99 The Boogiepop Phantom television series features animation by Studio Madhouse (Death Note, Batman: Gotham Knight, Paranoia Agent, Monster), with direction by Takashi Watanabe (Slayers, Shakugan no Shana, Ikki Tousen, Lost Universe) and series concept by Sadayuki Murai (Millennium Actress, Kino's Journey, Perfect Blue) The live-action movie prequel, Boogiepop and Others, features direction by Ryu Kaneda (Video Girl Ai movie, and Negima! TV drama) and screenplay by Sadayuki Murai (Boogiepop Phantom, Mushishi movie, Steamboy). Boogiepop Phantom TV Series: Five years ago, a string of grisly murders shook the city to its core. Now terror has returned, and this time it has a name: Boogiepop. Everyone knows about Boogiepop: death incarnate, she stalks the night in search of fresh victims. Meet her, and you simply... vanish. In the darkness, glass shatters and time stands still... There's something out there, and it's coming closer. Are you safe? Boogiepop and Others Live-Action Movie: The cold dead of night is a dangerous time. Girls are mysteriously disappearing, and the Shinyo Academy is alive with rumors. With each new disappearance, the fear that death is prowling the streets grows ever stronger… Nagi Kirima is determined to uncover the truth, but she must hurry before more students end up missing – or dead.

BOOGIEPOP PHANTOM © 2001 Kouhei Kadono/MediaWorks. Project Boogiepop

*

ASTRO BOY: THE BEGINNING DVD will be released on October 6, 2009 for $12.99 This DVD single will feature the first five episodes of the original 1963 Astro Boy series, as it aired on television, with an English-language audio track. 1. Birth of Astro Boy, 2. Colosso, 3. Expedition to Mars, 4. The Sphinx, and 5. Cross Island.

UDON UDON announced planned backup stories for Street Fighter II Turbo #8,9 & 10. August's Turbo #8 features Street Fighter III's ninja/schoolgirl Ibuki by Omar Dogan.

October's Turbo #9 features III's 140 year old Oro by Alan Wang.

November's Turbo #10 feature Q by Bob Strang brings us one step closer to the truth about Q.

Viz According to Warner Home Video, distributor of Viz DVDs, Naruto Uncut Season 1 Vol. 1 Box set will be released on October 27th. The 5 disc set will retail for $39.98

*

The publication of the first of a new collection of essays, interviews, memoirs and manga from legendary animation director, Hayao Miyazaki, titled STARTING POINT: 1979-1996. STARTING POINT: 1979-1996 has an estimated street date of August 4th and will carry an MSRP of $29.99 US and $34.99 Canada. The book will cover the first-half of Miyazaki's legendary career, during which he rose from humble beginnings to create some of the most seminal animated features ever made, including his work on Castle In The Sky, My Neighbor Totoro, Kiki's Delivery Service and Porco Rosso, as well as his launch of Studio Ghibli. An introduction is offered by John Lasseter, the Chief Creative Officer at Pixar and Walt Disney.

*

New Shojo anime releases include: HONEY AND CLOVER Box Set Volume 1 • Rated 'T+' for Older Teens • MSRP: $59.90 US / $85.99 CAN • Available September 22 What do you get when you cross creativity with self-discovery and unrequited love? Art school! Yuta Takemoto has no idea what's in store for his life when he enrolls at a Tokyo art college, but he finds out right away it'll never be dull! Love triangles form as fast as friendships when both Takemoto and senior classmate Shinobu Morita fall hard for shy artistic prodigy Hagumi Hanamoto. And while architecture student Takumi Mayama has his heart set on an older woman, dazzling ceramicist Ayu Yamada pines for him! Confused yet? Welcome to the bittersweet world of HONEY AND CLOVER... (Episodes 1 – 13) NANA Box Set Volume 1 • Rated 'M' for Mature Audiences• MSRP: $59.90 US / $85.99 CAN • Available September 8 Two girls with the same name leave their old lives behind and come to Tokyo to start fresh--what adventures await these two hopeful young women under the bright lights of the big city? Nana Osaki wants nothing more than to make it big as the singer of a rock 'n' roll band, while Nana Komatsu wants to put her life in motion and get her new relationship off to a good start. When the two Nanas fall in love with the same apartment, they become roommates and then best friends, and the party has just begun! (Episodes 1 – 11.5) Includes a guitar pick (limited supply). New NARUTO releases include: NARUTO Shippuden Volume 1• Rated 'T+' for Older Teens • MSRP: $24.92 US / $35.99 CAN • Available September 29 NARUTO UNCUT DVD Box Set Volume 16 Special Edition • Rated 'T+' for Older Teens • MSRP: $69.97 US / $99.99 CAN • Available September 22 Includes playing cards 46-54 and the 4th Hokage collectible Mininja figurine (6 of 6). NARUTO UNCUT DVD Box Set Volume 16 Standard Edition • Rated 'T+' for Older Teens • MSRP: $49.95 US / $71.99 CAN • Available September 22 Standard Edition set features the same episodes as Special Edition but no collectible Mininja is included. New BLEACH releases include: BLEACH THE MOVIE 2: THE DIAMONDDUST REBELLION • Rated 'T' for Teens • MSRP: $29.92 US / $42.99 CAN • Available September 8 BLEACH Volume 20 • Rated 'T' for Teens • MSRP: $24.92 US / $35.99 CAN • Available September 15 New POKÉMON Releases Include: POKÉMON: ELEMENTS Volume 3: Water • Rated 'A' for All Ages • MSRP: $9.98 each US / $14.99 each CAN • Available September 29 POKÉMON: ELEMENTS Volume 4: Electric . Rated 'A' for All Ages • MSRP: $9.98 each US / $14.99 each CAN • Available September 29 Following the POKÉMON All Star series set, the POKÉMON: ELEMENTS collection consists of the most important episodes commemorating the different types of Pokémon characters. Each disc showcases a Pokémon type with three all-time favorite episodes. Collect them all! Volume 3 Includes 3 Water-type episodes: 1. The Misty Mermaid 2. For Crying Out Loud 3. Go Go Ludicolo Volume 4 Includes 3 Electric-type episodes: 1. As Clear As Crystal 2. The Apple Corp! 3. A Different Kind of Misty!

*

VIZ Pictures announced the license of BATTLE LEAGUE HORUMO, the zany combat action comedy based on the best-selling fantasy novel.

Based on the best-selling fantasy novel Kamogawa HORUMO written by Manabu Makime, the live-action BATTLE LEAGUE HORUMO takes audiences on a wild adventure that blends the breathtaking backdrop of Kyoto with the bizarre legend of "Horumo." The film features stunning visual effects that vividly bring the Oni spirits to life and were created by the renowned GONZO animation studio, which also produced animated features like Afro Samurai, Brave Story, and Basilisk BATTLE LEAGUE HORUMO will receive a special screening at the 2009 Fantasia Festival in Montreal, Canada, one of North America's largest film festivals happening July 9-27. The film will also screen at the 2009 Fantastic Fest, taking place in Austin, TX, September 24 - October 1, and finally at the 2009 Hawaii International Film Festival which takes place October 15-25. Warner Home Video 'A Charlie Brown Christmas', 'Dr. Seuss' Horton Hears a Who!' and 'Dr. Seuss' How the Grinch Stole Christmas' will be released on Blu-ray October 6th. Yen Press Entertainment Weekly has confirmed that Yen Press will be publishing Twilight in graphic-novel form, publication date still to be determined. Though Korean artist Young Kim is creating the art, Meyer herself is deeply immersed in the project, reviewing every panel.
Upcoming in Japan
Previews Oblivion Island: Haruka and the Magic Mirror - Production I.G's CG animated film Rita et Machin Fresh Precure! Omocha no Kuni wa Himitsu ga Ippai!? Needless Professor Layton and the Eternal Diva Thanks to GodMars DX for the head's up on this Anime Via Anime News Network Asked about the status of Satoshi Kon's work at Otakon, Madhouse founder Masao Maruyama said he couldn't provide too many details, he did say that Kon is finishing up storyboards and key animation for the project, and that things are moving according to schedule.

*

The third anime incarnation of Black Lagoon will be a direct to video OVA scheduled for 2010. Directory Sunao Katabuchi, character designer Masanori Shino, voice actress Megumi Toyoguchi and production studio Madhouse are all back for the new incarnation of exotic heroic bloodshed anime. The previous two Black Lagoon anime TV series adapted the manga up to the still running "El Baile de la muerte," a storyline whose length is approaching all of Black Lagoon manga that preceded it. Blu-ray re-release of the original anime series are being planned.

*

A new television adaptation of modern girl meets Warring States period dog demon boy Inuyasha Kanketsu-hen (Inuyasha Final Chapter) is in the works. The anime will broadcast on Japan's YTV this fall and cover the story in volumes 36 to 56 of the manga

*

The Noitamina late night block of anime, aimed at audiences who are not traditionally anime fan, will feature an adaptation of Hideo Okuda's Naoki Prize winning short story collection Kuchu Buranko (Trapeze). Director Kenji Nakamura will reunite with his Ayakashi - Samurai Horror Tales (Bakeneko) and Mononoke character designer/chief animation director Takashi Hashimoto at Toei Animation.

*

The Mobile Suit Gundam ZZ Memorial Box Blu-ray Disc set will Gundam Frag (framement) short films adressing life in the Universal Century (the time line featured in the original Mobile Suit Gundam and it's follow-up, as opposed to alternative histories featured in Gundam re-relaunches and re-imaginings such as Gundam Wing, Gundam SEED and Gundam 00)

*

Kemono to Chat (Cat with Creatures), a four panel comic strip about a high school girl who can speak with cats, is being adapted into anime.

*

The 30th anime movie dedicated to robot cat from the future Doraemon, Gekijouban Doraemon: Nobita no Ningyo Taikaisen (Doraemon Movie: Nobita's Great Merman Sea Battle), is schedule to pen in Japan in March 2010. Manga Via ANN Weekly Shonen Magazine will feature a new manga by creator of absurd highschool delinquent comedy Cromartie High School, Eiji Nonaka. Written by Nonaka and illustrated by Maru Asakura (090 - Eko to Issho), Double J will feature the "surreal, cute, and strange life" of four girls, who Nonaka drew in animal character costumes (kigurumi).

*

After a health related hiatus, Tomoko Ninomiya returned to work on conservatory drama Nodame Cantabile on July 7 in preparation for its return to Kiss in the issue due out July 25th. Nodame Cantabile intends to end the manga when the final live action adaptation is released in Spring 2010. Live Action Via ANN Noboru Ishiguro confirmed the rumors that SMAP's Takuya Kimura is attached to plans to develop a live action Battleship Yamato movie.

*

Tatsuo Nitta's Shizukanaru Don - Yakuza Side Story, a yakuza manga that been running since 1989, has been adapted into a second live action movie with Shizukanaru Don: Shinsho (The Quiet Don: A New Chapter) opening September 5th. The story follows a mob heir who leaves the family business to become an underwear designer who is forced to mix his career and family business. Yoshihiko Hakamada plays the lead and Hideo Jojo directs.

*

Daimajin Kannon Revealed: Sneak peek at the all-new character! - a look at the new TV series feature the giant samurai statue come to life

*

Geharha: The Dark And Long Hair Monster (Chouhatsu Daikaiju Gehara) will be released on DVD and Blu-ray in Japan on September 30th and will include English subtitles
Anime on American TV
Syfy has renewed and expanded a content licensing deal with Starz Media's anime distribution arm, Manga Entertainment. The new agreement renews the weekly Ani-Monday programming block on Monday nights from 11 p.m. to 1 a.m. ET. As part of the new season of Ani-Monday, a new, two-hour programming block on sister channel, Chiller will air horror-based anime programming on Mondays from 9 p.m. to 11 p.m. ET. Ani-Monday and the Chiller anime block will feature a collection of movies, series and shorts from Starz Media's anime distribution arm, Manga Entertainment. Titles to be aired include season two of Gundam 00 from Bandai entertainment, "Gurenn Lagann," "RaveMaster" and motion comics based on the popular "Street Fighter" series. The Chiller anime block will include "Blood: The Last Vampire", "Ninja Scroll" and episodes of "Descendants of Darkness."
Event News
"White on Rice" will have its New York Premiere on July 25th as part of Asian Cinevision's Asian American Int'l Film Festival. Supporting actor Justin Kwong recently won the award for Outstanding Newcomer at the Los Angeles Asian Pacific Film Festival. The film also scooped up a jury award for Outstanding Screenplay. Kwong was profiled in Utah Valley's Herald Extra

*

MUSHI-SHI will be showing Wednesday, July 22 at 3:30 pm at the Magnolia Theater in Dallas as part of the 8th Annual Asian Film Festival of Dallas (July 17-23): 3699 Mckinney Ave # 100 Dallas, TX 75204-4551 (214) 520-0098

*

Dark Horse's manga/manga-ish programming at San Diego Comic-con include WEDNESDAY, JULY 22 (Preview Night): Domo raffle - Come to booth to win one of our San Diego Exclusive Domo Figures FRIDAY, JULY 24: 10:00 - 1:00 Stan Sakai: Usagi Yojimbo 12:00 - 1:00 Adam Warren: Empowered 3:00 – 4:00 Yasuhiro Nightow: Trigun (ticketed event: See Dark Horse employee for details) SUNDAY JULY 26 Usagi Yojimbo 25th Anniversary Panel 1:30 – 2:30 Room 8

*

Kotobukiya has posted their full Event Schedule for San Diego Comic-Con Every hour, Koto will have a special event such as Behind The Scenes presentations, Sneak Peaks, Q&A panels, etc. At every special event, fans will have a chance to win a prize. Every day of the convention, fans can enter to win a Grand Prize "one of a kind" Prototype. In total, Kotobukiya will give away over $25,000.00 in prizes during the show. On the anime side, CollectionDXand Funimation will also be participating. An original illustration of Marvel comics heroines has been created by master illustrator Shunya Yamashita. This image was commissioned specifically for the San Diego Comic-Con, and as a special treat for fans, the image will be featured as a free poster as the centerfold of Kotobukiya's SDCC catalog.

Marvel, Rogue, Scarlet Witch, Black Widow: TM & © 2009 Marvel Entertainment, Inc. and its subsidiaries. Licensed by Marvel Characters B.V. www.marvel.com. All rights reserved.

*

VIZ announced Stan Lee and Hiroyuki Takei (Shaman King) will be at 2009 Comic-Con International, taking place July 23-26 at the San Diego Convention Center in San Diego, CA. The pair will be at the event to celebrate their historic creative collaboration for the ULTIMO manga series (KARAKURIDÔJI ULTIMO), which debuted in the July 2009 issue of VIZ Media's SHONEN JUMP magazine. Stan Lee and Hiroyuki Takei will be welcomed as special guests at the SHONEN JUMP panel, scheduled for Friday, July 24th from 10:30-11:30 a.m. in Room 10. Lee and Takei will also appear together in VIZ Media's Booth #2813 on the main show floor for an exclusive autograph session on Friday July 24th from 2:15-3:15 p.m. The first 40 fans to purchase the July issue of SHONEN JUMP magazine featuring ULTIMO from the VIZ Media retail area each day from Wednesday through Friday will receive a ticket to have their issue personally autographed by Lee and Takei.

The ULTIMO back-story: High above Farmless City, citizens are stunned by the sudden appearance of two floating figures. Are they human boys, monolithic robots, or something much more strange? As the battle ensues between them, destruction and devastation falls on the hapless city. One figure is Vice, and seems to be as evil as his name implies. The other is Ultimo, intent on trying to stop Vice from wreaking more havoc. But who are Vice and Ultimo really? Where did they come from? Find out in the first chapter of ULTIMO! For over half a century, Stan Lee has been synonymous with superhero comics. In addition to co-creating countless memorable series and characters, including Spider-Man™, the Incredible Hulk™, and Daredevil™, he served as the former president and chairman of Marvel Comics. Lee remains a hugely respected and dynamic figure in the entertainment industry and continues to develop a variety of film, television and video game properties.

*

Top Shelf Productions and Sprite Animation Studios will be showing off animated Owly at SDCC, directed by Moto Sakakibara and storyboarded by creator Andy Runton. Fans can visit the Top Shelf Productions booth (#1721) during the convention to see the short and to speak with members of the Sprite and Top Shelf teams, as well as meet Andy Runton, who will be there signing graphic novels, doing sketches, and talking to fans from around the world.

*

Fanfare / Ponent Mon will be exhibiting in the Independent Press Zone at San Diego Comic Con on booth 2102. Showcasing will be this year's Eisner nominee The Quest For The Missing Girl by Jiro Taniguchi in which a mountaineer comes to Tokyo to search for his dead friend's daughter.

*

Yamato USA will be hosting Luis Royo to the San Diego Comic Con International. Luis Royo will be at the Yamato USA booth to greet fans and sign autographs at the following dates and times: LUIS ROYO AUTOGRAPH SESSION Yamato USA Booth 4429 (Between Warner Bros. & Toy Growers Courtyard) Friday, July 24 10:00 AM – 11:30 AM Friday, July 24 04:00 PM – 05:00 PM Saturday, July 25 10:00 AM – 11:30 AM Saturday, July 25 04:00 PM – 05:00 PM Times Subject to Change Yamato USA will also have on display current and upcoming pieces from its Fantasy Figure Gallery, its collection of resin quality PVC statues, bringing together the unrivaled talent of Asia's foremost portrait sculptors with the leading fantasy artists of Europe and the Americas. On display will be pieces from Luis Royo, Dorian Cleavenger, Boris Vallejo, and Julie Bell featuring the sculpting talents of Shungo Yazawa, Shunji Hagii, Plant-jzero Moekichi, Tobe, and Shin Tanave.

*

Director Shinya Tsukamoto and producer Masayuki Tanishima be at SDCC to promot "TETSUO AMERICA" project with a panel on Thursday 23rd at 1PM.

*

Shocker Toys will have five exclives at San Diego Comic-Con Booth #3849. The B&W variant Dick Tracy, limited to 250 pieces, with Tracy in his iconic trench coat with Tommy gun, will be available only at Comic-Con with a purchase ticket given out at the show opening every day of the show.

Three Mallows exclusives: A Mallow version of the CCI Guy (the SDCC Logo) (250 pcs), The Phantom with yellow/black trunks (500 pcs) and Dethklok's favorite rock and roll clown, Dr. Rockzo (500 pcs). On hand will also be DIY blank Mallows to design your own as well as custom contests and Artist custom Mallows showcased featuring some artist such as Phetus, Mad Hatter Creative and more. Shocker Toys will also be featuring a 500 piece re-release of the now legendary Dethklok set that took San Diego by storm in 2008. A Mallows will part will be held on Friday at BONDI across from the convention center in the Gaslamp. Shocker Toys will be hosting a panel in room 4 on Friday July 24th, 6:30-7:30. Booth #3849 will feature contests, giveaways, feedback and new products. Also, meet Shocker Toys CEO Geoff Beckett, who will be answering questions about upcoming figures for Mallows, Indie Spotlight Series 2 and 3 and more. In addition to the Comic-Con exclusives, updates to the Indie Spotlight line will be on display at the booth. This includes Series 2 in the final development stages, lineup and preliminary development for Series 3, and for the first time since Wizard Philly, Indie Spotlight Series 1 is back in stock. Look for the full lineup available at the booth.

*

Via About.com:Manga Yoshinori Natsume (Togari, Batman: Death Mask) will be appearing at CMX Manga / DC Comics Booth 1915 * Thursday, July 23: 11:00 am -Noon * Friday, July 24: 2:00 -3:00 pm * Saturday, July 25: 3:00 - 4:00 pm * Sunday, July 26: 12:30 - 1:30 pm Korean talent NaRae Lee (artist for manhwa adaptation of James Patterson's Maximum Ride) will be at Yen Press Booth 1116-1120 * Friday, July 24: 1:00 - 2:00 pm * Saturday, July 25: 3:00 - 4:00 pm Nina Matsumoto (Yokaiden) will be at Del Rey Manga Booth 1128 * Saturday, July 25: 3:00 - 4:00 pm

*

Screen Daily notes that this year's Locarno Film Festiva, which runs August 5 – 15, will also focus on the impact of Manga on Western cinema with a section dedicated to Japanese animation. Of note IAZZA GRANDE – FULL LINE-UP: Pom Poko, Dir: Isao Takahata (Japan) Redline, Dir:Takeshi Koike (Japan) Manga Night Mobile Suit Gundam, Dir Ryoji Fujiwara and Yoshiyuki Tomino La Maison en Petits Cubes, Dir: Kunio Kato First Squad: The Moment Of Truth, Dir: Yoshiharu Asino, Misha Shprits, Aljoscha Klimov (Canada/Russia/Germany) INTERNATIONAL COMPETITION Summer Wars, Dir: Mamoru Hosoda (Japan) FILM-MAKERS OF THE PRESENT COMPETITION Musashi: The Dream Of The Last Samurai, Dir: Mizuho Nishikubo (Japan)

*

A preview of Japanese films screening at Fantasia 2009, a lineup whose highlight include Eureka Seven: Good Night, Sleep Tight, Young Lovers House, directed Nobuhiko Obayashi, and hosted by New York Asian Film Fest programmer Marc Walko M.W Paco And The Magic Book, directed by Tetsuya Nakashima (Kamikaze Girls).

*

Montreal's Fantasia will be presents a series of South Korean movies Screening: Sunday, July 26th at 10:00 p.m. (Concordia Hall Theatre) THE CHASER – Canadian Premiere South Korea Dir: Na Hong-jin THE CHASER holds its own in the midst of all those great classics that launched the new wave of South Korean genre cinema. The script is a cunning blend of dark humor, blatant cruelty and social commentary. Kim Yun-seok as an ex-policeman turned pimp and Ha Jung-woo as a bloodthirsty killer deliver an impressive engagement. Na Hong-jin manages to create a first work that is both fascinating and incredibly intense. An official selection at Cannes 2008. An American version with Leonardo di Caprio is under discussion. Screenings: Saturday, July 25th at 1:35 p.m. (Concordia Hall Theatre) and Wednesday, July 29th at 7:40 p.m. (J.A. De Sève) ROUGH CUT – Canadian Premiere South Korea Dir: Jang Hun When an arrogant actor offends a dangerous gangster, he can't foresee that they will one day end up on the same set. What's more, the fight scenes are all 100% real. Produced and co-written by Kim Ki-Duk, this premiere effort from Jang Hun signals a major talent on the rise, as this up and coming director is obviously ready to step out of his mentor's shadow. Keep an eye out for him in the near future. Screening: Saturday, July 25th at 6:30 p.m. (Concordia Hall Theatre) ANTIQUE – Canadian Premiere South Korea Dir: Min Kyu-dong The popular manga ANTIQUE BAKERY has been adapted into a television series, an anime and now finally, a feature film will follow the adventures of Fumi Yoshinaga's unforgettable characters. This colourful, funny and visually stunning comedy which hides a darker side with a perfectly intertwined psychological aspect, was a huge hit in its native South Korea. Screenings: Monday, July 27th at 7:20 p.m. (Concordia Hall Theatre) MY DEAR ENEMY – Canadian Premiere South Korea Dir: Lee Yoon-ki A beautifully shot dramedy with a sultry jazz score, MY DEAR ENEMY takes us on a scenic tour of Seoul. Right from the first exquisite scene, it becomes clear that this is an incomparable film created by a very talented director. Lee Yoon-ki serves up a visual feast and transforms a day in the life of two completely contradictory individuals into an unforgettable cinematic experience. Jeon Do-yeon (Best Actress at Cannes 2008 for SECRET SUNSHINE) and Ha Jung-woo (THE CHASER) predominate this exceptional and absolutely must-see film. Screenings: Friday, July 24th at 7:30 p.m. (Concordia Hall Theatre), and Monday, July 27th at 9:30 p.m. (Salle J.A. de Sève) THE DIVINE WEAPON - Canadian Premiere South Korea Dir: Kim Yoo-jin This historical saga ripe with grand scale action sequences, epic power struggles and breathtaking martial arts scenes, transports us to the heart of the Joseon dynasty right as a devastating secret weapon, similar to a missile, is being built. Kim Yoo-jin crafts an ente