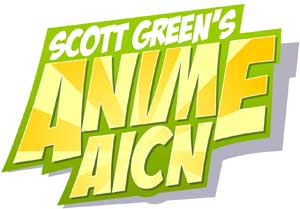 Logo handmade by
Bannister
Column by
Scott Green
Catch the QuickTime Disney trailer for Hayao Miyazaki's Ponyo online.
The film hits theatres August 14th. Noah Cyrus will voice the goldfish who wants to be a human and Frankie Jonas will be her human friend Sosuke while other cast members include Cate Blanchett, Matt Damon, Tina Fey, Cloris Leachman, Liam Neeson, Lily Tomlin and Betty White.

*

Hayao Miyazaki will be in appearing at University of California, Berkeley's Zellerbach Auditorium July 25, 2009 in conjunction with the Center for Japanese Studies honoring the director with with 2009 Berkeley Japan Prize. An advanced screening of Ponyo will take place Friday, July 24, 2009. For more information, see here. There are also rumors that Hayao Miyazaki will be appearing at this year's San Diego Comic Con. These seem to be out of character, but he will be in the area at the time, and Ponyo will be promoted at the event.

*

For hints on how Disney has handled the film, check out producer producer Frank Marshall's recent conversation with Sci-Fi Wire. In January, Variety reported that John Pixar's Lasseter was working with Frank Marshall and Kathleen Kennedy to make Hayao Miyazaki/Ghibli's Ponyo on the Cliff by the Sea "the studio's biggest hit ever Stateside." According to the piece, Ghibli has been frustrated that their films have only found a niche audience about anime fans and arthouse goers. From the Variety piece: The goal is to boost both the number of screens and the box office take beyond Ghibli's record for a U.S. release set by "Spirited Away," the Miyazaki toon that earned a little more than $10 million on 714 screens in 2002 and 2003.