---
What's SHOOT THE MESSENGER?
Well, AICN COMICS: SHOOT THE MESSENGER is your weekly one stop shop for comic book -EWS. What's comic book –EWS? Well, it's our hodge podge of everything not reviews here at AICN Comics. Sure you can find out the @$$Holes' critical opinions of your favorite books every Wednesday at AICN Comics. But here, you'll find special reports such as previews, interviews, special features, and occasionally news gathered here from our online brethren at Newsarama, CBR, Wizard, etc. Sure those guys are the best at reporting news as it breaks. Click on the links for the original stories. This column cuts the crap to run down all the vital information for those of you who don't follow it as it comes in, and serves it all up with that special ingredient of @$$y goodness.
Hey folks, Ambush Bug here. We've got a ton of odds and ends to share this week with you plus of course some previews from our Spinner Rack To the Future.
But first we have a cool contest for all of you comic book guys searching for that special something for the one whose loins birthed you. Here's what @$$Hole pal Jeremy Cesarec has to offer a few lucky readers.
Hello AICN,
Just like everyone else, fanboys and fangirls owe dear old Mom a fantastic Mother's Day present. Obviously the newest NARUTO issue or a bootleg Wolverine DVD isn't going to do the trick, but who wants to wade through the overwhelming options at the Macy's perfume counter?
This year we have the perfect compromise that will make both mom and her kids happy: THE MARGE BOOK. This ninth title in the eminently collectible Simpsons Library of Wisdom features kid-tested and mom-approved humor like entries from Marge's blog and Marge's Household Helpers like "How to Get Your Kids to Eat Their Veggies" (alternate the candy with jicama cubes in Pez dispensers). Plus, at a time when everyone is tightening their belt, the $9.99 price tag on this handsome little hardcover won't break the bank--even for a kid with a dwindling allowance.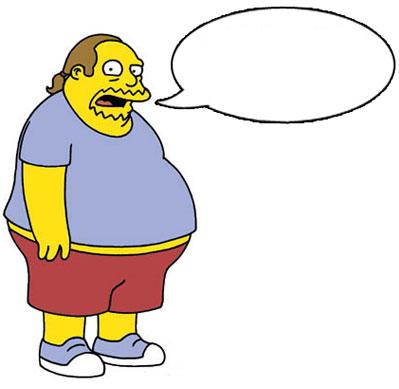 ---
Here's a fun video from a reader who wants to be known as Fieldman No. 1. He's put together a pretty cool video that he thought we might want to share with our readers. Check it out!
Hello Ambush Bug, Many years ago I posted a review of TRAFFIC under the name Fieldman No.1, and set report for the 'Abduction Club'. I am also a massive geek of the comics. I read but never comment on your wondrous output. Too shy these days!
Since then I have been making TV shows and I'm trying to get into movies, but for now I'm doing the odd pop video. This one is an homage to me and the band's love of comics. They are called Sugar Crisis, after 'Bubblegum Crisis'.
It features 5 classic comic book cover 'swipes'. Can you spot 'em?
You can check out the video here.
I would love to know what you think.
Thanks, Fieldman No. 1
Well, Fieldman No. 1. I did check it out and found the video to be pretty damn sweet. Thanks for sharing and hopefully the Talkbackers will check it out and enjoy it too. Best of luck!
---
Next up is a message from a reader known as J-Ray Vaughn. Check out GRUNTS whenever it's finally released.
GRUNTS: MISSING IN ACTION
GRUNTS was a breath of fresh air for Arcana Comics - the series written by Shannon Eric Denton and Keith Giffen with art by Matt Jacobs. The awesome WWII Army book was a damn good read and the TPB was supposed to be some massive undertaking with a slew of stories by names like Dwight MacPherson, Marc Bernardin, Jimmie Robinson and many more. At the last moment the stories were pulled from the trade and were said to be published at a later time in its own trade.
Nearly a year later the Grunts: War Stories trade is still missing in action. The comic has landed a movie deal and while no director has been attached - writer Rock Shaink (scribe of Universal's Hidden remake) is on the job helping to get a Grunts adaptation to Hollywood.
So what gives? The word from Arcana's EIC Sean O'Reilly says, "Grunts is a very valuable book in our library and it will be published, it's simply delayed because Arcana is now only focusing on ensuring every title meets the threshold (we are focusing on an output of 1-2 titles per month) and we simply don't have the 'open slots' available as we reorganize our entire schedule. For the fans that are demanding Grunts:War Stories TPB, we promise you it is coming!"
So what does it all mean? As Grunts: War Stories has been completed for two years and MIA for one year will Arcana finally figure out an 'open slot' for a completed book that some are clamering for? Or will it remain on the shelf as Arcana slowly figures out what they are doing? Only time will tell…
Sounds damn cool to me. So how about it Arcana? Where, oh where can our little GRUNTS be?
---
Here's a pair of links to a pair of interviews (one with Rex Mundi creator Arvid Nelson, the other a piece on the "real origin" of Wolverine) by Official Friend of the @$$holes Owen William from The London Times. Follow the links for some truly cool stories.
Owen talks with REX MUNDI creator Arvid Nelson here.
And he uncovers the "real origin" of Wolverine here.
Be on the lookout for more interviews from Owen right here on AICN Comics Shoot The Messenger in the future.
---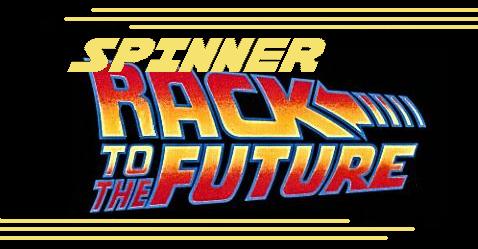 Hey folks, Bug again, trying a new format with this old Spinner Rack to the future. We infused Pym Particles into the preview pages below. Just click on the thumbs to activate them and watch them grow!
---
NEW AVENGERS: THE REUNION #3 Writer: Jim McCann Artist: David Lopez Marvel Comics Release Date: This Wednesday
You asked for Hawkeye in an apron—you got Hawkeye in an apron. If that scene doesn't get people to check out this pretty damn sweet miniseries, I don't know what will. Check out NEW AVENGERS: REUNION #3 in stores this Wendeday.
---
STARMAKER: LEVIATHAN #1 By Adam Hamdy Publisher: Dare Comics Release Date: Coming Soon
I thought Dare's THE HUNTER miniseries was some fantastically classic stuff that harkened back to Stan and Jack's best work at Marvel. This new STARMAKER: LEVIATHAN looks to be embracing some of the same concepts and I can't wait to see more of it soon.
---
THE MIGHTY #4 Writer: Pete Tomasi & Keith Champagne Art: Peter Snejberg Publisher: DC Comics Release Date: This Wednesday
The thot plickens as the cracks in Alpha's armor begin to show. I'm telling you, THE MIGHTY is one of the coolest new DC titles. I can't wait to rip into the book every month with admantium strong storytelling and classically superb art. THE MIGHTY #4 is available this Wednesday. Don't miss it.
---
ROBERT JORDAN'S WHEEL OF TIME: NEW SPRING #6 Adapted: Chuck Dixon Art: Harvey Talibao Publisher: The Dabel Brothers Release Date: May 20th
With Chuck Dixon behind the driving wheel with this adaptation, this series is in good hands. Plus the art looks solid. ROBERT JORDAN'S WHEEL OF TIME: NEW SPRING #6 arrives in stores May 20th.
---
G.I. JOE MOVIE PREQUEL: THE BARONESS #1 Writer: Chuck Dixon Art: SL Gallant Publisher: IDW Publishing Release Date: This Wednesday
If the movie is half as good as IDW's G.I. JOE comics, this Joe fan will be satisfied. So far, IDW has done a stellar job of bringing G.I. JOE back to comics. G.I. JOE MOVIE PREQUEL: THE BARONESS #1 is in stores this Wednesday.
---
DESTROYER #2 Writer: Robert Kirkman Art: Cory Walker Publisher: Marvel Comics Release Date: This Wednesday
This is one of my favorite miniseries Marvel is putting out right now. I haven't liked a lot of Kirkman's Marvel stuff, but this comic oozes Old School Marvel fun. Check out THE DESTROYER #2 (and snag the first issue if you haven't yet) this Wednesday.
---
DRAFTED: ONE HUNDRED DAYS #1 (One-Shot) Writer: Mark Powers Art: Caravan Studio Publisher: Devil's Due Publishing Release Date: Coming Soon
I'm a bit Over-Obama-ed these days. Especially when it comes to comics. But I have to admit, the art for this one looks fantastic. Devil's Due will be releasing DRAFTED: ONE HUNDRED DAYS #1 soon and I think I'll check it out when they do.
---
FINAL CRISIS: RUN! #1 Writer: Matthew Sturges Art: Freddie E. Williams III Publisher: DC Comics Release Date: This Wednesday
Not sure how I feel about these new FINAL CRISIS books. I wasn't a fan of the main series, but then again, this preview is pretty coherent, so it's got a leg up on Morrison's yarn already. Who am I kidding? I'll be picking up FINAL CRISIS: RUN! #1 just like you this Wednesday.
---
GROOM LAKE #2 Writer: Chris Ryall Art: Ben Templesmith Publisher: IDW Publishing Release Date: This Wednesday
I'm really liking Ryall and Templesmith's hurky jerky aliens in GROOM LAKE. It's a fun alternative to an often uber-serious genre. GROOM LAKE #2 hits stores this Wednesday.
---
NEW MUTANTS #1 Writer: Zeb Wells Art: Diogenes Neves Publisher: Marvel Comics Release Date: This Wednesday
This is one of the books that I can't wait to read. I've avoided all things X for years now, but this may be the title that brings me back into the X-Mansion. I cut my comic book reading teeth on the original NEW MUTANTS series and I've been waiting for it to have a proper reboot ever since it changed to X-FORCE. Knowing that the book is in the capable hands of Zeb Wells only seals the deal that NEW MUTANTS #1 will be the first I read when it comes out this Wednesday.
---
Editing, compiling, imaging, coding, logos & cat-wrangling by Ambush Bug Proofs, co-edits & common sense provided by Sleazy G
---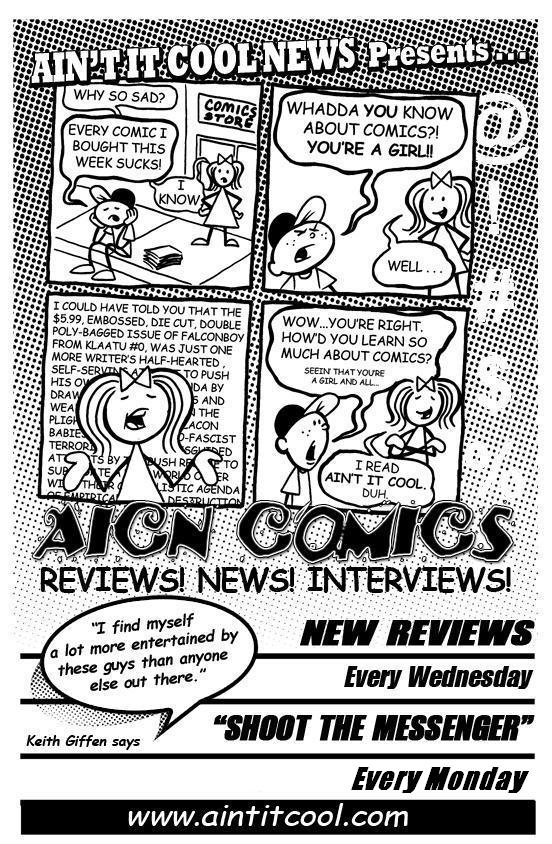 Ad by Prof. Challenger